The Best Places to See Reindeer Around the World
From Norway to Alaska, here's where to see members of Santa's herd in person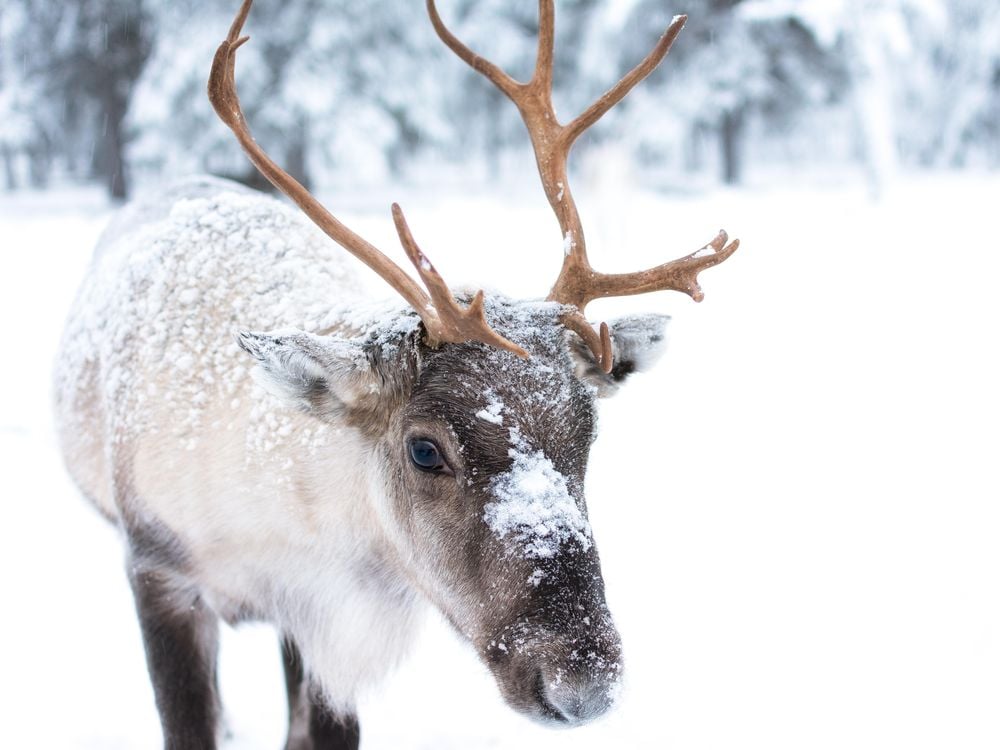 Reindeer have been synonymous with Christmas since Clement C. Moore published his famous poem, "A Visit from Saint Nicholas," in 1823, but despite Dasher's and Dancer's annual house calls, spotting these furry mammals can be a challenge. That's because reindeer are usually found in the far northern regions of Europe, North America and Asia, areas known for their rugged landscape and frigid winter temperatures.
The word reindeer comes from the Old Norse word "hreinin," which means "horned animal," and are defined by their thick coats and large antlers. While many people believe that reindeer and caribou are two different species, they're not. According to the Smithsonian National Zoo and San Diego Zoo, reindeer and caribou are classified as the same species, the naming all depends on location and domestication status. For example, in Europe, the mammals are called reindeer, whereas in North America the term caribou is used when referring to wild, non-domesticated populations.
Another common misconception is that only male reindeers have antlers. Reindeer are the only species of deer where the females do too. Both sexes grow a new set each year, with males shedding their horns in early December and females shedding in late winter or early spring. As a result, many zoologists speculate that the herd pulling Santa's sleigh is in fact all female.
Reindeer are a circumpolar species, meaning they can be found in every country surrounding the arctic circle, but these locations below are six of your best bets for spotting Rudolph.
The Cairngorms Reindeer Centre, Scotland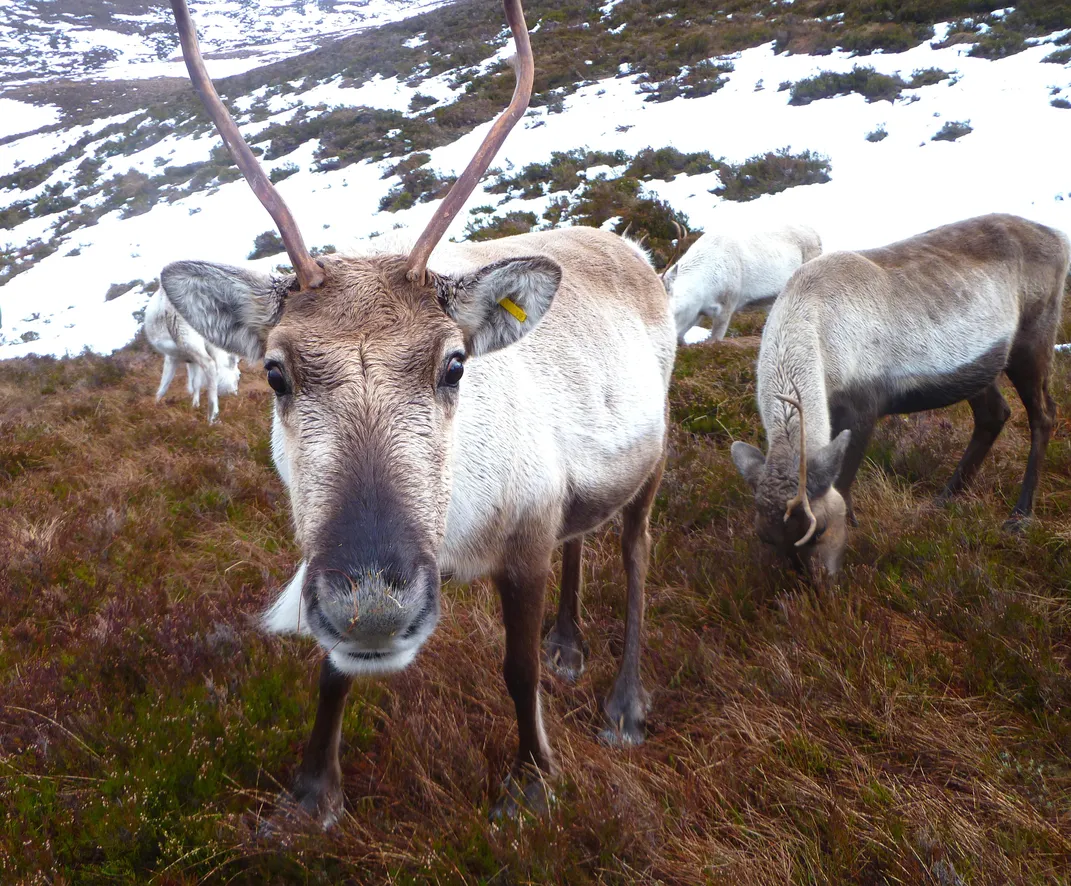 Located in Cairngorms National Park in the northernmost reaches of Scotland, the Cairngorms Mountains are home to Britain's only free-ranging herd of reindeer. One of the best ways to experience the herd in person is with a visit to the Cairngorms Reindeer Centre, located in the mountainside town of Aviemore. The center dates back to 1952 when Swedish couple Mikel Utsel and his wife Dr. Ethel Lindgren brought two male and five female reindeer by boat from Sweden to the Cairngorms. Today the herd numbers 150 and visitors can make daily, two-hour pilgrimages into the wooded foothills with a team of herders to help feed and interact with the reindeer. The center is open to the public from mid-February through early January, and daily trips vary depending on the time of year.
Tromsø Arctic Reindeer, Norway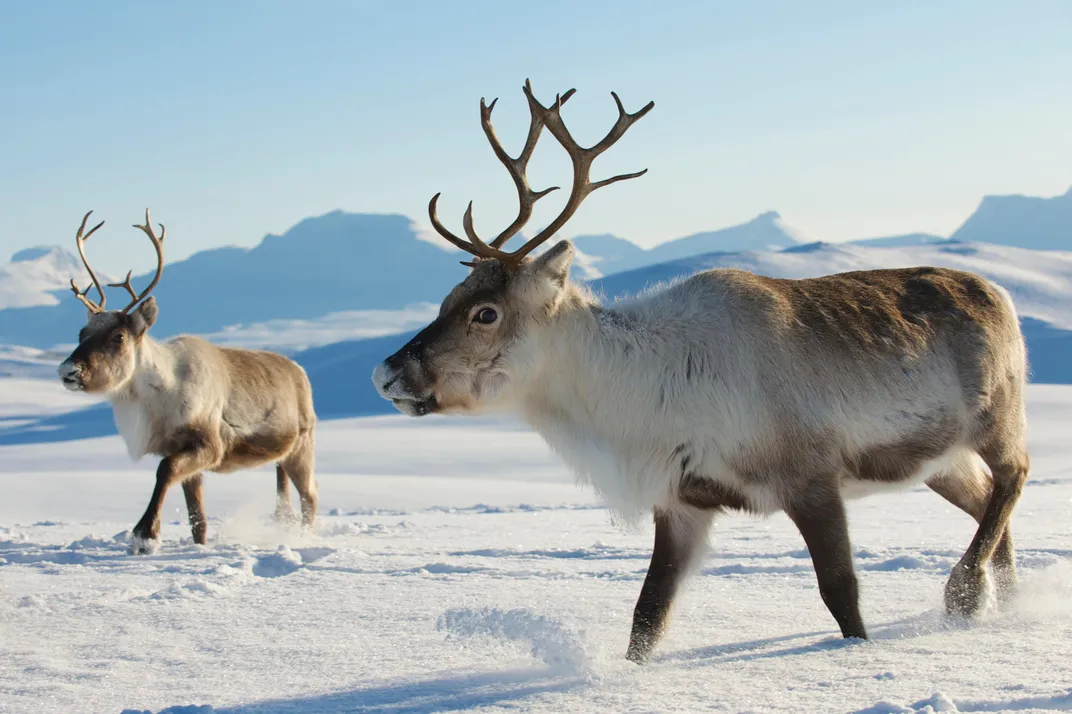 The history between the Sami people, an indigenous group inhabiting Arctic Europe, an area that encompasses Norway, Sweden, Finland and the Russian Kola Peninsula, goes back several centuries. Many Sami work as reindeer herders, passing down their knowledge from one generation to the next, and now some communities invite travelers to visit and learn about this tradition. After being picked up in Tromsø, a small port city in northern Norway, guests are driven to the Tromsø Arctic Reindeer Experience where they can participate in the Sami way of life. Visits can include reindeer feeding, reindeer sledding, experiencing a traditional Sami meal inside a gamme (a traditional Sami hut) and listening to stories about the Sami culture's connection to reindeer, told by community elders.
Large Animal Research Station, Alaska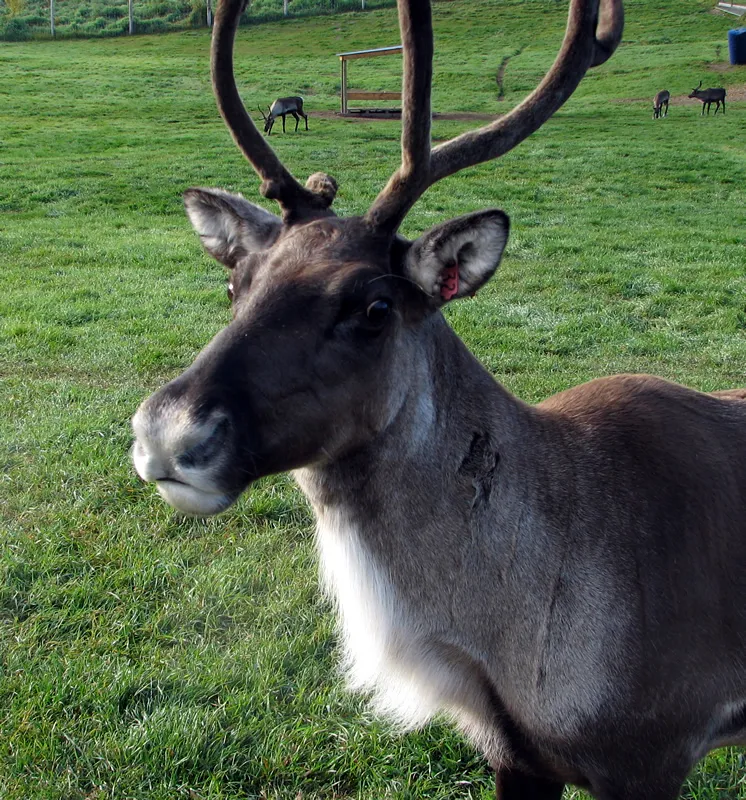 At the Large Animal Research Station in Alaska, a herd of reindeer (caribou) resides on the same swath of rugged land as a herd of muskoxen. The facility, which is open year round, is part of the University of Alaska in Fairbanks and was founded in 1976. After a brief introduction to the facility and its ongoing research studying how these large mammals adapt and thrive in such frigid conditions, a guide takes guests on 45-minute tours where they can interact with the reindeer and learn how, in the early 1900s, they were introduced to Alaska as a stable food source. 
Reindeer Lodge Nutti Sámi Siida, Sweden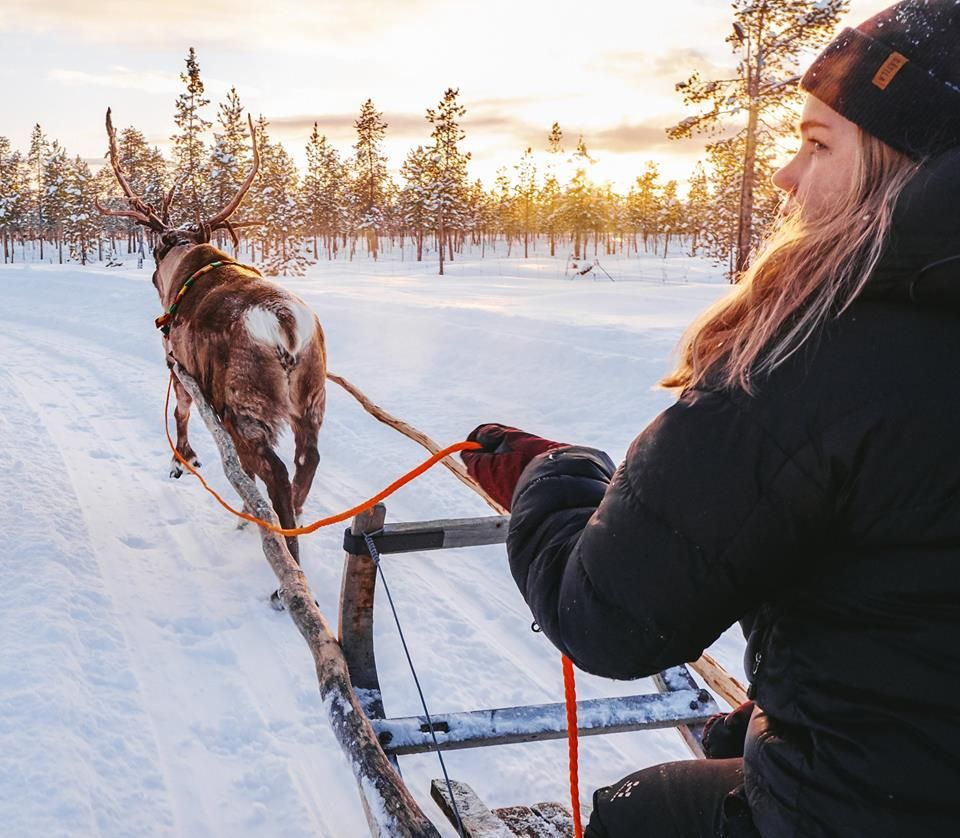 Tucked away among the rolling hills of Swedish Lapland along the banks of the Torne River, the Reindeer Lodge at Nutti Sámi Siida contains five cottages available for overnight stays. It's not uncommon for reindeer to roam freely throughout the camp, which is run by a Sami couple who have been herding and taming reindeer for the past 30 years. Each stay includes a traditional Sami meal as well as a ride in a reindeer-pulled sleigh. In the wintertime, the camp is located far enough north to see the northern lights.
Viewpoint Snøhetta, Norway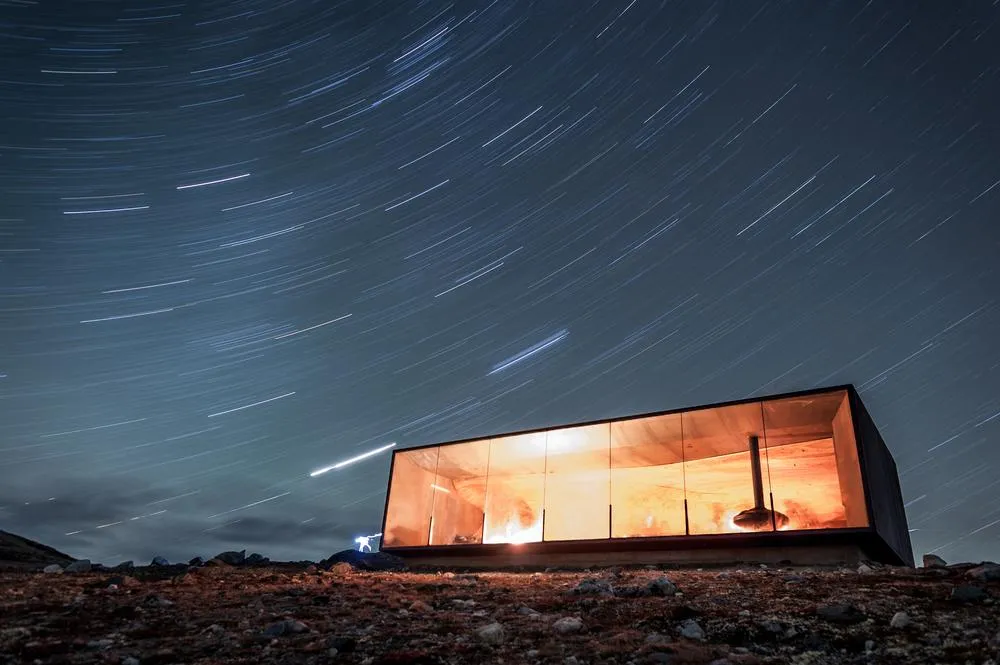 Designed by architecture firm Snøhetta for the Norwegian Wild Reindeer Foundation, Viewpoint Snøhetta serves as a sheltered observation point where visitors can watch reindeer in their natural habitat without having to brave the elements. Located about 230 miles north of Oslo in Hjerkinn, Norway, the pavilion borders Dovrefjell-Sunndalsfjella National Park, home of the last remaining reindeer herds that are direct descendants of the original mountain reindeer in Europe. It's only open from spring through fall, with the 2018 season running from June to October. 
World Reindeer Racing Championships, Norway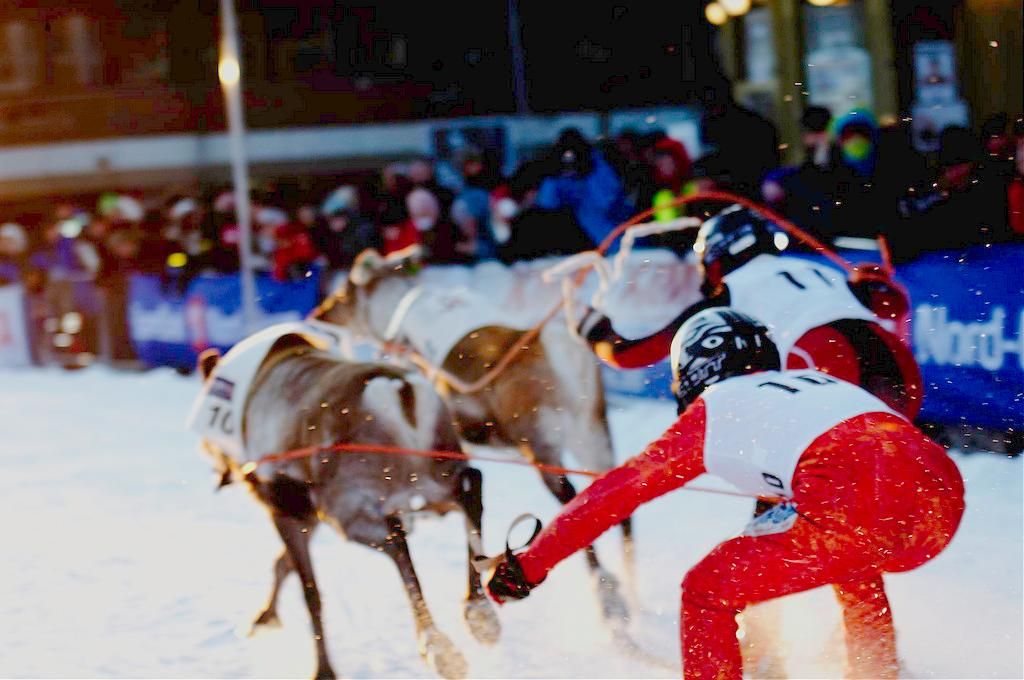 Reindeer are no strangers to speed (just ask Santa Claus), making them the vehicle of choice for the annual World Reindeer Racing Championships held around Easter on the outskirts of the Sami village of Kautokeino, Norway. The event has been dubbed a "hilarious spectacle" as competitors try their best to be pulled by teams of reindeer relying only on reins and skis to keep them upright. Anyone can enter, but only a few will actually make it to the finish line.