Six Monumental New Outdoor Art Installations to See This Summer
Skip the museum and head to one of these large-scale installations instead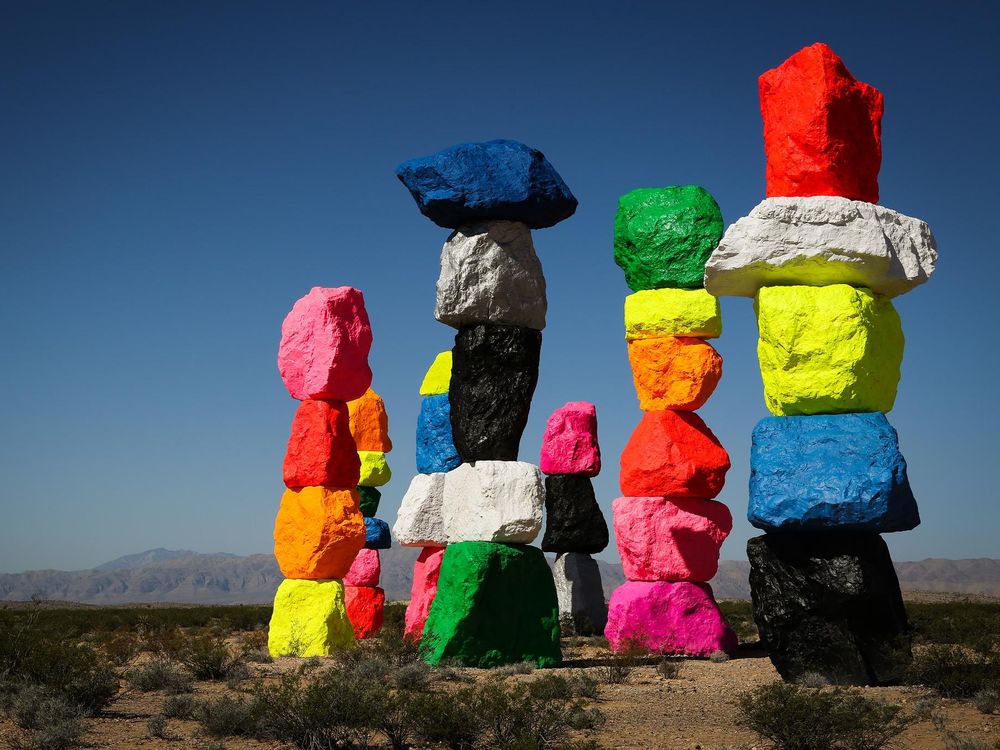 As any artist will tell you, generating big ideas is all part of the creative process. But for some, the art that ensues is too large to fit between four walls. From California to Taiwan, here are six recently completed outdoor art installations worth traveling to this summer. Incorporating natural landscapes, and built at massive scales, they're proving that the sky truly is the limit for creativity.
Seven Magic Mountains, Nevada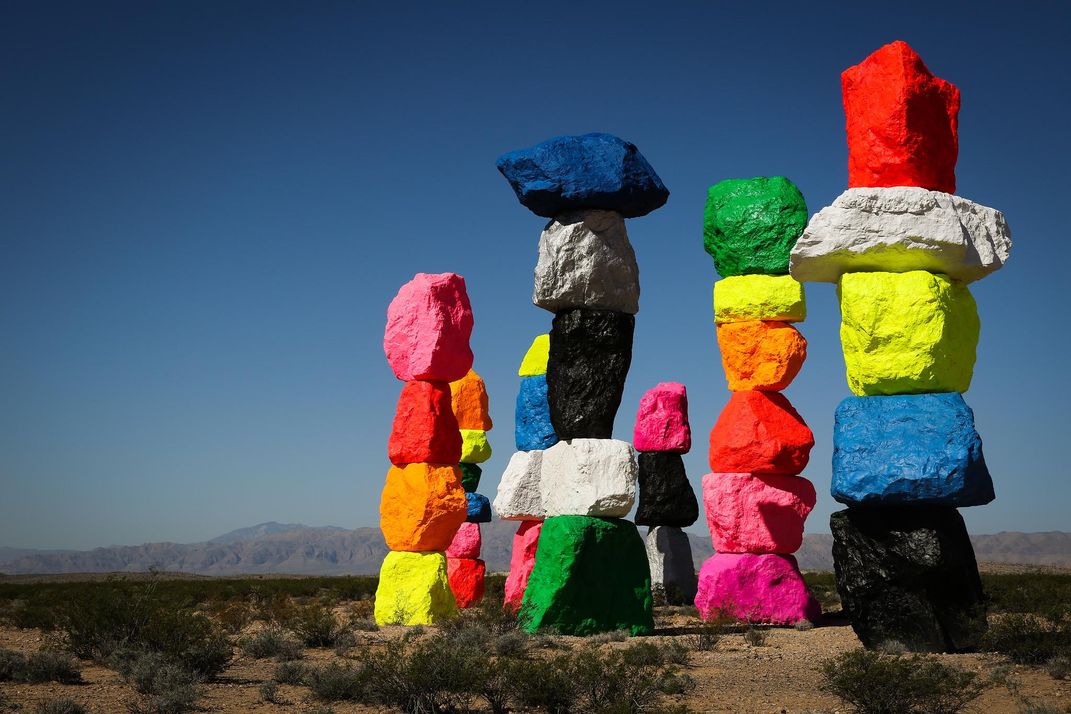 Swiss-born artist Ugo Rondinone looked to hoodoos, the towering rock protrusions commonly found in the American Southwest, for inspiration when creating his latest art installation, Seven Magic Mountains. With the help of his team, which included engineers and construction workers, the Harlem-based artist found 33 boulders (some weighing in as much as 56,000 pounds) from the surrounding Nevada desert and strategically stacked them to form seven towering hoodoos painted in eye-catching colors like bright pink and highlighter yellow. Even come nightfall, drivers traveling on Interstate 15 just south of Las Vegas can catch glimpses of the neon installation from now through 2018. "The intention was to bring poetry into the public space, with the contradiction of having a rainbow at night," Rondinone said in an interview with ARTnews.
Beartooth Portal, Montana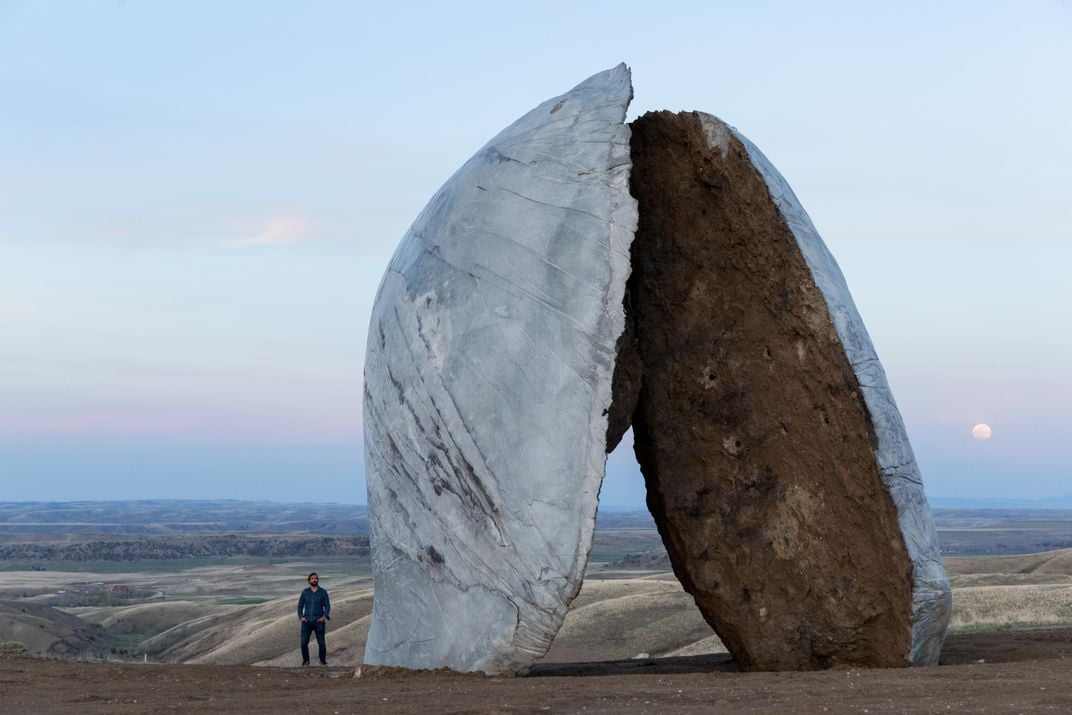 On June 17, Tippet Rise Art Center opened just north of Yellowstone National Park in southern Montana. The 11,500-acre working ranch's goal is to form an intersection where art, music and nature collide. Nowhere on the sprawling site is this more apparent than Beartooth Portal, one of three "Structures of Landscape" designed by Antón García-Abril and Débora Mesa, the architects behind Ensamble Studio. The architecture firm is known for its forward-thinking designs, and its new structures are no exception. Using soil from the site, Beartooth Portal features two massive, molded boulders strategically placed so that they lean against one another in what the architects call a "visceral manifestation of nature." Over the coming months, the center will host numerous recitals and screenings, some of which will take place at the center's many sculptural sites.
ARC '89, Germany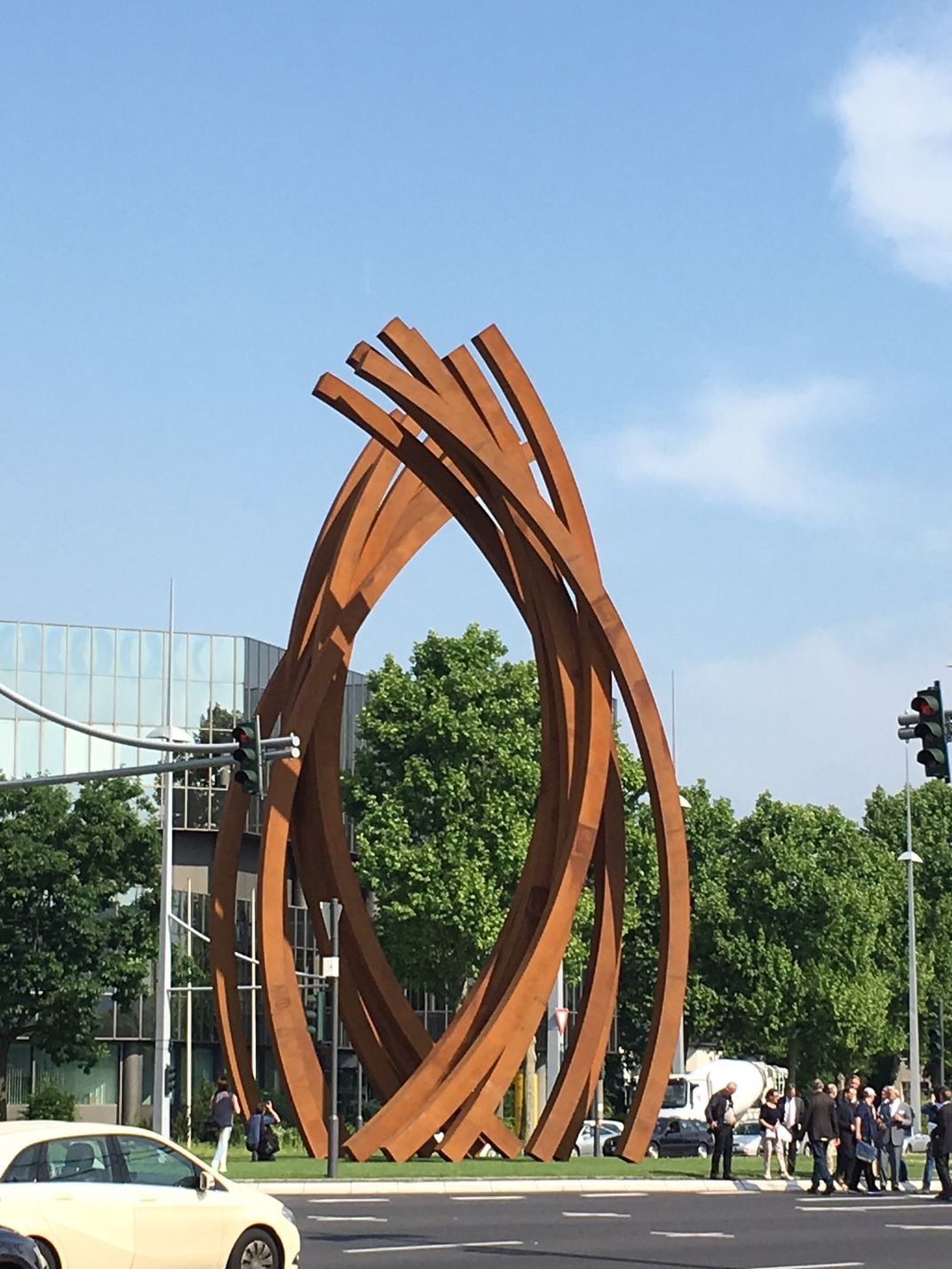 Over the years, French artist Bernar Venet has become a master in the art of painting and photography, but it's his towering sculptures that have garnered him the most recognition. One of his newest pieces is ARC '89, a collection of 14 rusted, 55-foot-tall steel beams placed outside West Germany's former capital in the city of Bonn. Bent at an 89-degree angle and resembling pieces of undercooked spaghetti, the massive installation, which was unveiled on June 5, represents Germany's incredible evolution in 1989, the year that the Berlin Wall fell.
Swale, New York City
In a city where an empty plot of land is hard to come by, Mary Mattingly set her sights on the next best thing: water. Later this summer the New York-based artist will embark on an artistic journey like no other when she docks Swale, a floating food project, first in Governor's Island, located off the southern tip of Manhattan, and later in Brooklyn and the Bronx. As Smithsonian's SmartNews reports, the 130-foot-by-40-foot floating "barge bursting with vegetables" functions as both a sculpture and a public service that provides fresh produce to the community. In her artist's statement Mattingly writes, "At its heart, Swale is a call to action. It asks us to reconsider our food systems, to confirm our belief in food as a human right and to pave pathways to create public food in public space."   
Owens Lake Project, California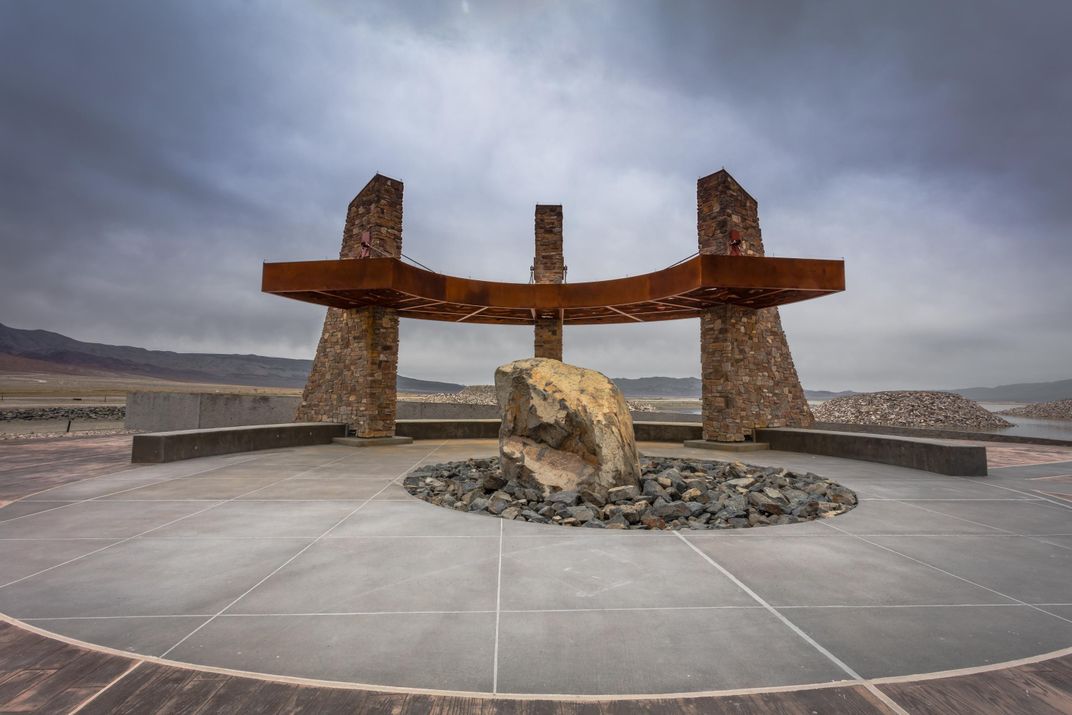 Owens Lake, a (mostly) dry lake about 200 miles north of Los Angeles, has been spewing dust into the sprawling metropolitan area for years. The pollution has gotten so out of hand that several years ago the situation turned into a heated court battle. But the dusty locale does have one perk—now it's site of a public land art project helmed by Perry Cardoza of NUVIS Landscape Architecture, an architecture firm in the Valley. Called the Owens Lake Project, this restoration project, which opened this spring, features multiple hiking trails, wildlife-viewing areas (the region is a major flyway during bird migration), plus multiple architectural structures designed by Cardoza using rusted metal, concrete and stone. Cardoza only had to look as far as the nature surrounding him for inspiration, incorporating cutouts of birds and other creatures into the metal structures.
The Starry Night, Taiwan
One of Vincent Van Gogh's most recognizable masterpieces is The Starry Night, but the Dutch painter would probably never have imagined that his work would one day inspire a Taiwanese company to recreate it using plastic bottles. This spring Unison Developing Co. Ltd. undertook the massive project, placing four-million collected bottles at Starry Paradise park near Keelung City, just northeast of Taipei. The installation covers nearly 131 acres and is intended to help promote recycling.