Six Historic Trains That Embody the Holiday Spirit
Trains have always been a part of holiday celebrations—so why not hop aboard this season? Here are six seasonally appropriate rides to consider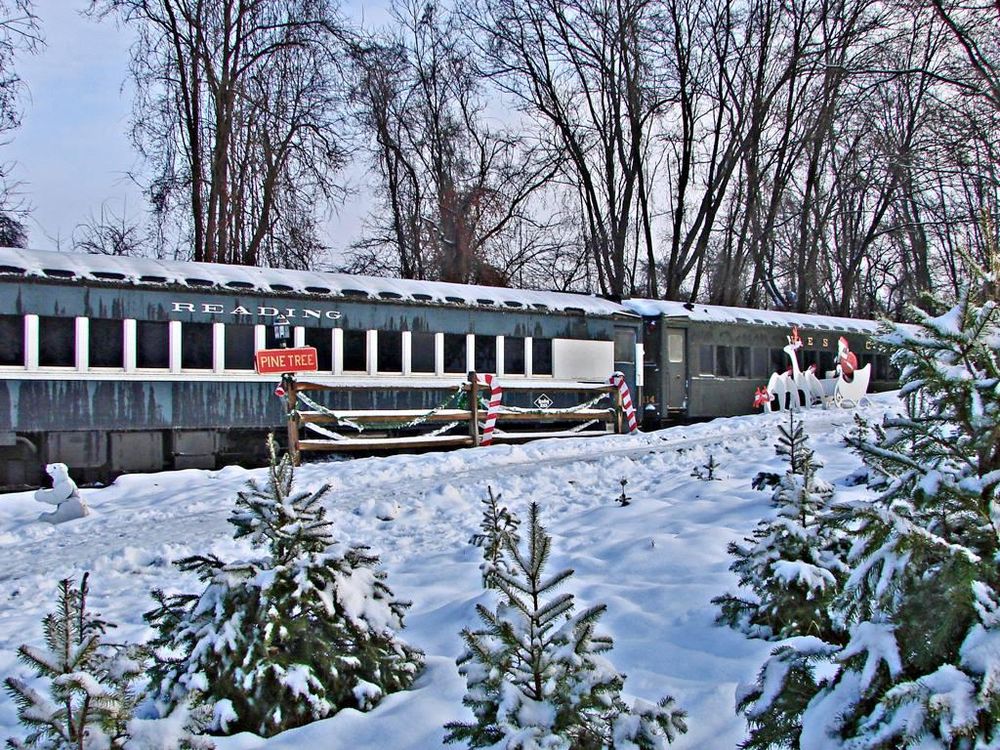 Though America's historic and scenic railroads long predate Chris Van Allsburg's 1985 holiday classic The Polar Express, many railroads are finding inspiration in the pages of the award-winning children's book. The Polar Express tells the story of a young boy who boards a mysterious train on Christmas Eve, and who later learns the train is bound for the North Pole and Santa Claus. It's a tale about belief and discovery, punctuated by the woes of disillusionment that come with growing older, and its beautifully drawn pages are filled with a sense of merriment that easily lends itself to recreation during the holiday season. And trains themselves have long been associated with this time of year.
"A lot of people equate trains to Christmas," says Jen Lipshultz, director of passenger operations at the West Chester Railroad in Pennsylvania. "Kids ask Santa for toy train sets, and there's usually a train depicted under Christmas trees in all of the holiday books and movies."
For a unique holiday adventure, consider taking a ride on one of these historic trains inspired by The Polar Express or other classics. Though many feature similar amenities, like hot chocolate or a visit from Santa Claus, each experience is influenced by the particular history and scenery of the historic railway itself.