Take a Look Inside These Six Presidential Homes
The White House isn't the only address worth visiting this Presidents' Day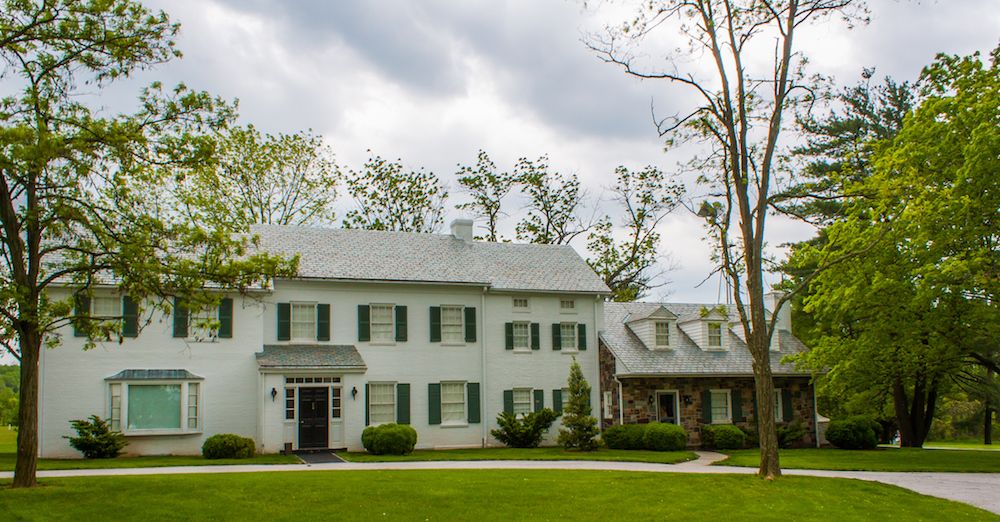 While 1600 Pennsylvania Avenue in Washington, D.C. may be the most notable presidential address, it isn't the only residence our past presidents have occupied. From quaint boyhood homes tucked away in the countryside to private getaways just steps from the beach, many of the homes and estates of former U.S. presidents are open to the public today, offering a glimpse into the lives of these men and their families when they stepped outside the public eye. Here are six presidential homes that you can now tour.
Harry S. Truman Little White House, Key West, Florida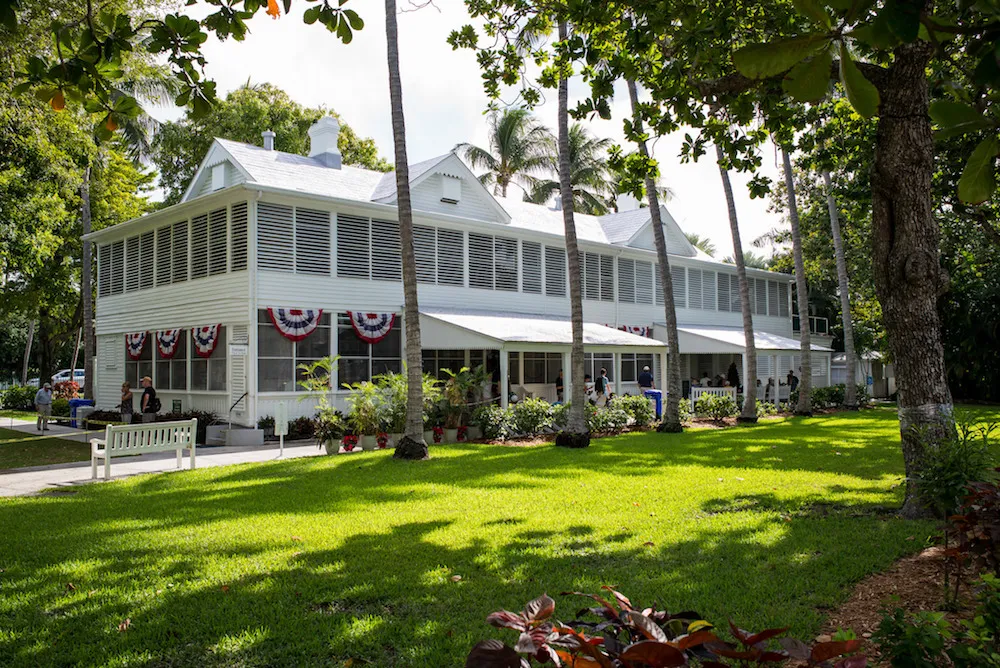 As soon as the first hint of a winter chill swept through the nation's capital each year, President Harry S. Truman and key members of his staff would pack their bags and head south to what has come to be known as the "Little White House." Located a short distance from a local beach on Key West, Florida, Truman's winter retreat was built in 1890 as officers' quarters for the local naval base—but in 1911, it was converted into a private residence, serving for a time as a temporary home for inventor Thomas Edison while he conducted experiments during the First World War. From 1946 until 1952, Truman spent 175 days of his presidency at this southern getaway, and after his passing in 1972, the home played host as a respite for a number of subsequent presidents, including Jimmy Carter and Bill Clinton. It also served as the site of the international peace talks between Armenia and Azerbaijan in 2011.
Today visitors can explore the bleached-white home, which houses nearly all of its original furnishings (including the famous "The Buck Stops Here" sign on Truman's desk), read through the logs detailing the daily accounts of each of his visits, and stroll through the onsite botanical gardens. 
Eisenhower National Historic Site, Gettysburg, Pennsylvania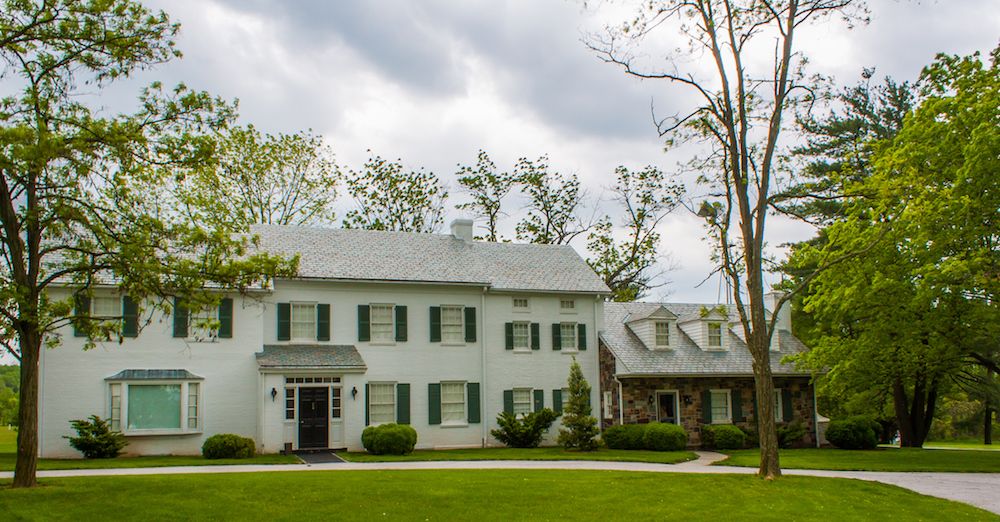 A mere stone's throw from the Gettysburg Battlefield in Pennsylvania, where one of the most significant battles of the American Civil War unfolded, you'll find former President Dwight D. Eisenhower's 189-acre farm and retreat. Eisenhower purchased the property in 1950 as a retirement home, some 30 years after he had been appointed commander of Camp Colt, a former military installation located near the legendary battlefield. His fond memories of the area are what drew him back with his wife, Mamie. But they wouldn't stay in retirement for long. In 1953, the five-star general became the country's 34th president, during which time the couple would only see their homestead on weekends and holidays, as well as a brief period in 1955 while Ike recuperated from a heart attack. He was fond of inviting fellow politicians and foreign dignitaries to the "Temporary White House" to show off his herd of Angus cattle and to relax on the front porch, saying that the informal conversations he had there allowed him "to get the other man's equation."
A herd of cattle still grazes at the historic site, and visitors today can take self-guided walking tours along the farm lanes and trails that meander throughout the property. The onsite museum houses a collection of approximately 48,000 artifacts that includes everything from military paraphernalia to awards for Ike's livestock, in addition to many photos.   
Lincoln Home National Historic Site, Springfield, Illinois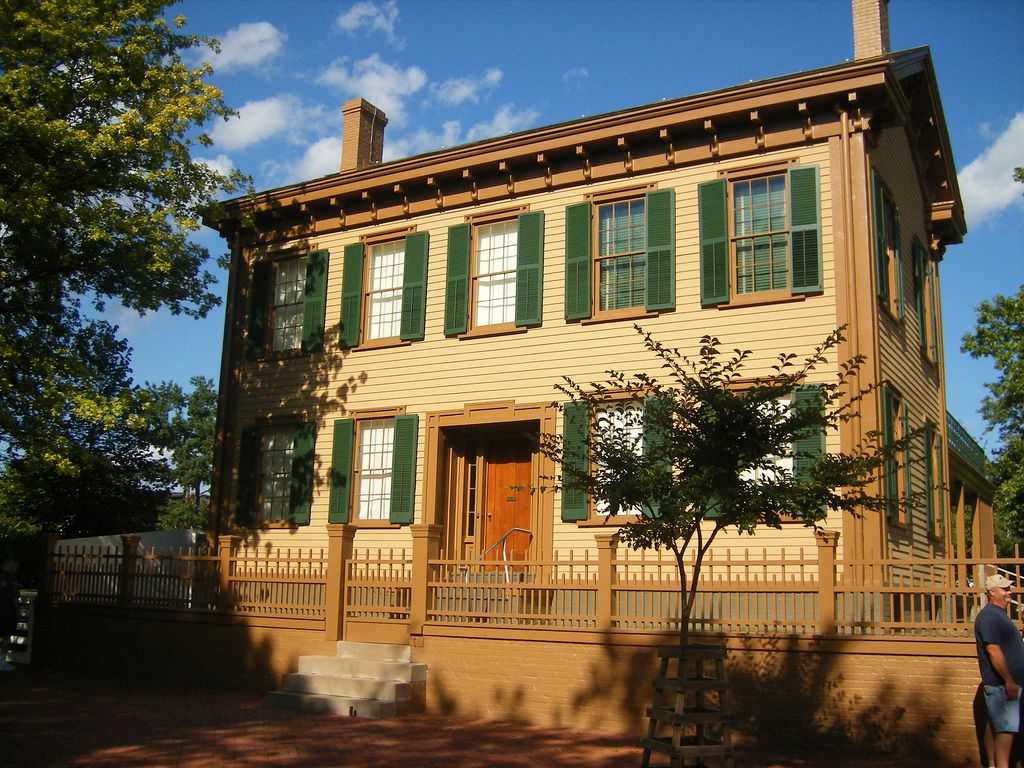 Abraham Lincoln's former home has been a popular spot for visitors since it opened its doors to the public in 1887, a full 22 years after his assassination. While it was first built in 1839, Lincoln purchased the 12-room Greek revival, located 200 miles south of Chicago, in 1844; it was later restored in 1860. For 17 years, it served as his home, which he shared with his wife, Mary Todd, until their move to Washington, D.C. where Lincoln would serve as the country's 16th president.
Fast forward and today hundreds of thousands of visitors flock to this historic property each year, experiencing park ranger-led tours that explore the couple's separate bedrooms, children's rooms, kitchen, formal parlor, sitting rooms and various outbuildings.
Ulysses S. Grant National Historic Site, St. Louis, Missouri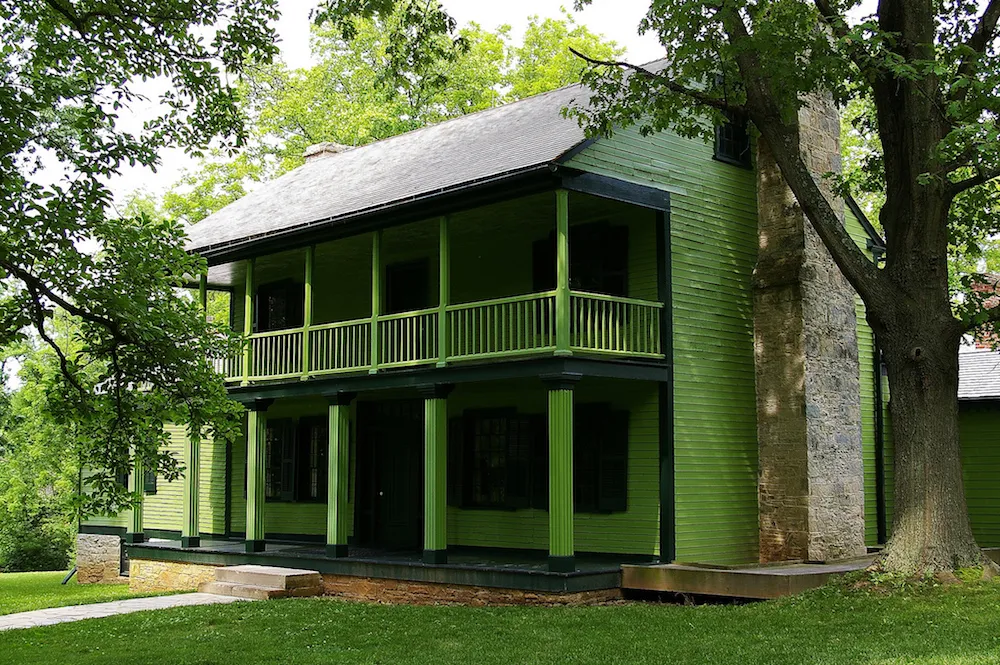 After graduating from the United States Military Academy (West Point) in 1843, the U.S. Army stationed Second Lieutenant Ulysses S. Grant to the Jefferson Barracks, located on the outskirts of St. Louis, Missouri. It was during his service there that he met Julia Dent, the sister of Frederick Dent, one of his former roommates. After a five-year engagement, the couple married in 1848. Over the course of the next four decades, White Haven, the Dent family's homestead, would serve as the couple's on-again-off-again home, where they resided until his death in 1885.
Now, more than 130 years after his passing, the green-clapboard main house, outbuildings, and stables remain a popular draw for visitors, while interpretative tours of the property, as well as a screening of the 22-minute film, Ulysses S. Grant: A Legacy of Freedom, are also available.
Theodore Roosevelt Birthplace, New York, New York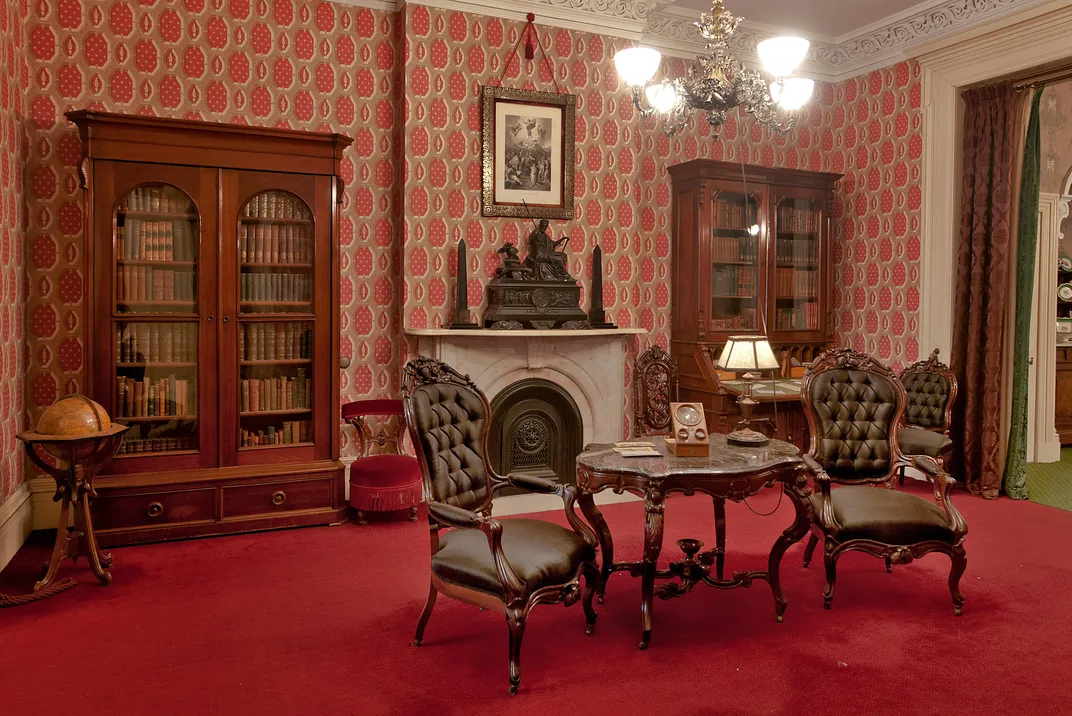 Living in New York City has been a rite of passage for many a U.S. president, but few can actually say they were born there. On Oct. 27, 1858, Theodore Roosevelt was born and raised at 28 E. 20th St. in Manhattan's Gramercy Park neighborhood. In 1872, the family moved Uptown, and eventually the original brownstone was demolished as the neighborhood transitioned from residential to commercial. However, in 1919 the Women's Roosevelt Memorial Association purchased the lot and rebuilt a replica of the former home, which has served as a national historic site since 1962, when the National Park Service assumed management of the property. Today the home's rooms are decorated with period furnishings and family-owned possessions, and visitors will find ranger-guided tours available.  
Lyndon B. Johnson National Historical Park, Johnson City, Texas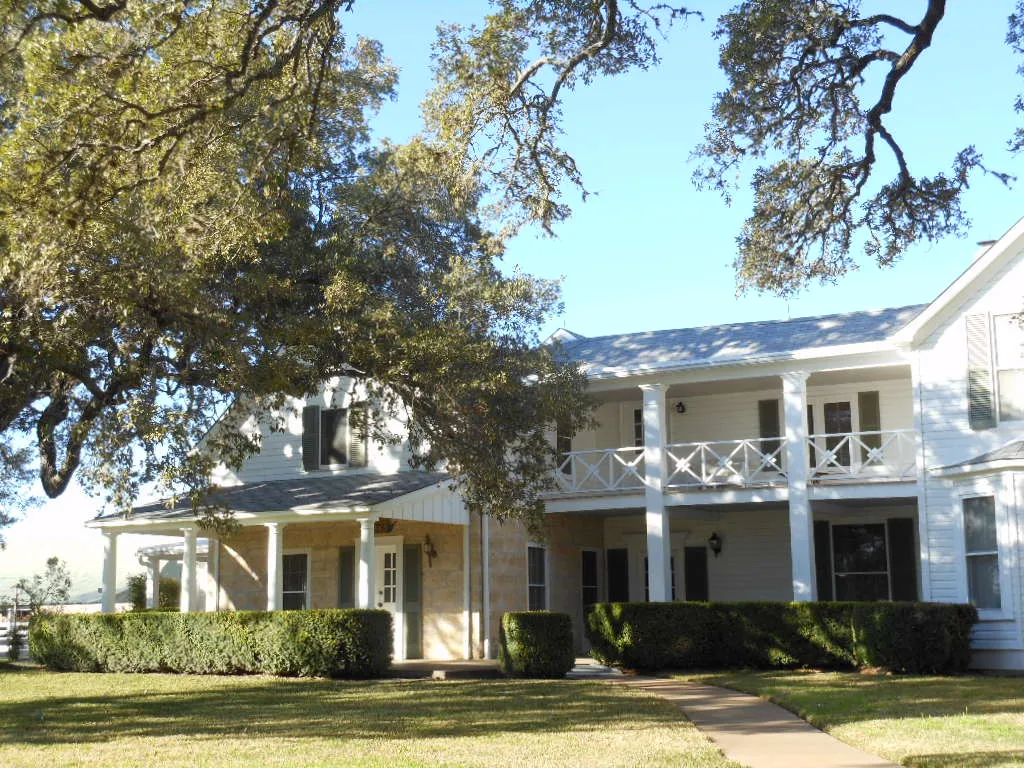 Located an hour's drive west of Austin in the Texas Hill Country, spanning the central and southern regions of the state, sits Lyndon B. Johnson's famed ranch, which the 36th president occupied with his family as a young boy beginning in 1913. At the time, many residents living in this rural corner of Texas didn't have electricity or indoor plumbing in their homes, which later compelled Johnson to introduce programs designed to help fellow U.S. citizens who were living in similar circumstances; this includes his famous "war on poverty" legislation, which he discussed during his State of the Union Address in 1964.
Visitors today can experience the 1,570-acre property in person, which includes Johnson's boyhood home, stockyards, farmhouse and the family gravesites for both LBJ and his wife and former First Lady, Lady Bird Johnson.