Rick Steves' Europe: Venice, Italy
Piazza San Marco—the storied square punctuated by its 11th century basilica—endures as an awe-inspiring portal to the city's many splendors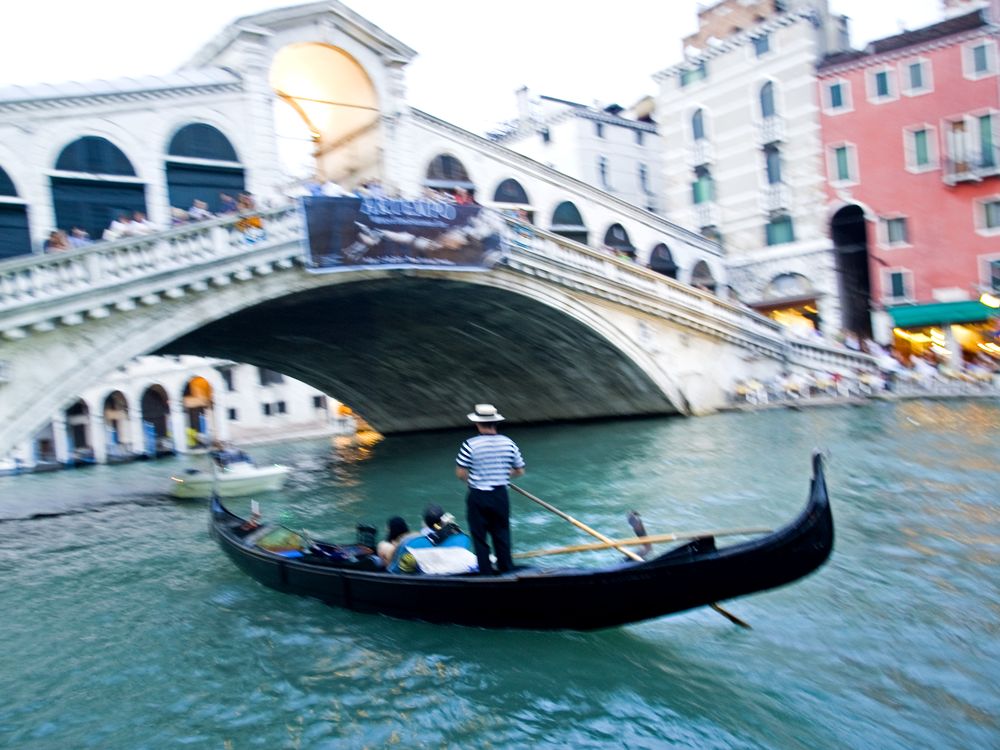 Rialto Bridge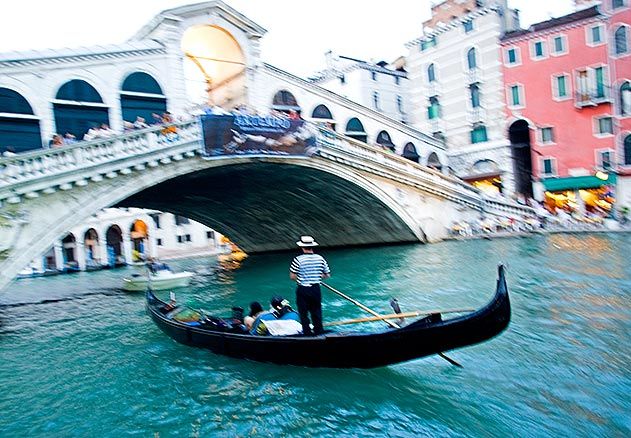 Getting around by gondola --- whether passing under the 400-year-old Rialto, the city's oldest bridge, or gliding on narrow waterways -- offers a chance to synchronize with the tranquil Venetian tempo.
St. Mark's Basilica
St. Mark's Basilica reflects the pinnacle of Venetian influence: gilded decoration like these replicas of the bronze horses looted from Constantinople in 1204 caused it to be known as the Chiesa d'Oro (Church of Gold).
St. Mark's Square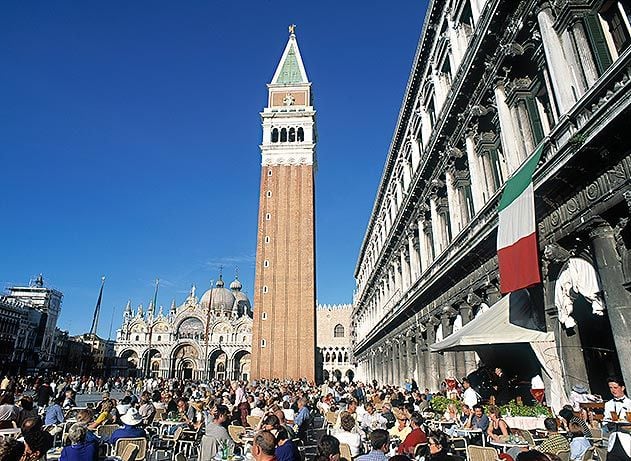 St. Mark's distincitive bell tower, the city's grandest, is on the far side of the island, but even from the train, it seems close by.
Rainy Season in St. Mark's Square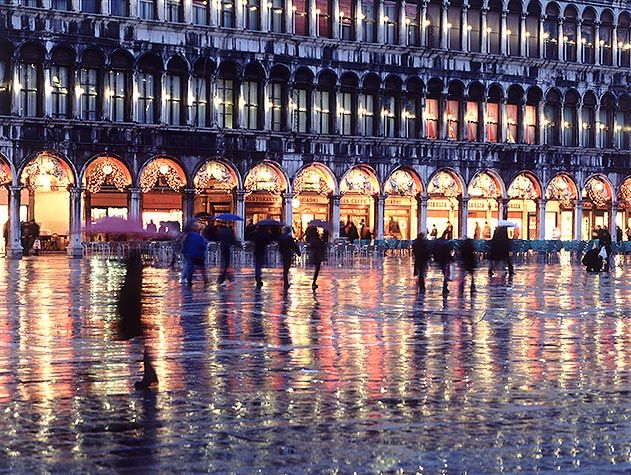 When wind and tide combine at this northern end of the Adriatic Sea, the acqua alta hits. About 30 times a year, mostly in the winter, Venice floods. Squares sprout elevated wooden walkways, locals pull on their rubber boots and life goes on.
Venice, Italy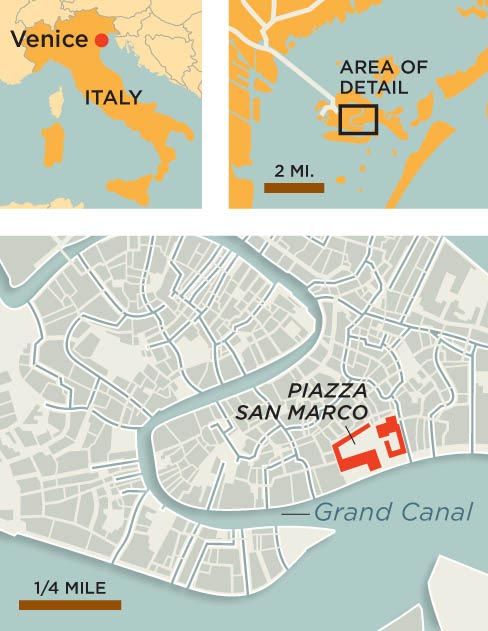 Venice is a small town on a small island. The morning sun sprinkles diamonds on the Adriatic, as if to promise visitors they're in for a rich experience.