Prague's Famous John Lennon Wall: Is It Over, or Reborn?
Art students painted over the famous landmark to make space for the next generation of artists—and people are already festooning the wall with new graffiti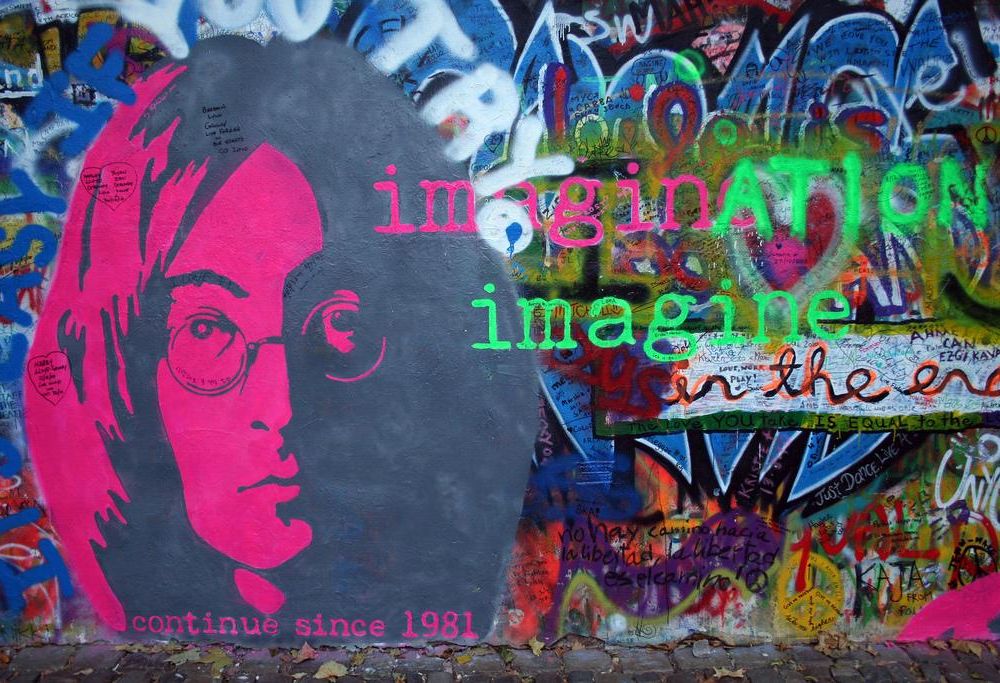 For years, Prague's Lennon Wall was a vibrant rainbow in the city, attracting artists and tourists alike with its prismatic graffiti. But on November 17, the 25th anniversary of the Velvet Revolution that peacefully ousted Communism from Czechoslovakia, Prague residents woke up to a very different Lennon Wall than the one they had known since 1980—a completely white space, with years of artwork painted over save for bold black text proclaiming, "Wall Is Over!"
I'm pretty far from any anniversaries or protests today, but there is smth that shocked me so bad, I don't get why and does it make any political sense, whatevs. One of the greatest things in this city and my fav spot is gone, just like that. #lennonwall #wallisover
On November 18, the Prague Post ran a story claiming that the Lennon Wall had been "vandalized" by a group of student artists known as Pražská služba. The artists, though, don't see their work as vandalism. Instead, they see the repainting in white as ushering in a new era for the wall and for the artists who seek to decorate it. In a statement, the group explained their actions: 
"Twenty-five years ago, one big totalitarian wall fell ... Students of art schools are expressing their commemoration of (1989) and opening room for new messages of the current generation."
The wall, located in a secluded square across from the French Embassy, received its first decoration following John Lennon's 1980 assassination, when an unnamed artist painted an image of the singer-songwriter along with Beatles lyrics. Because Western images and symbols were banned at the time in Czechoslovakia, the artwork was effectively a means of protest and was quickly covered over by Prague's secret police. But try as they might, the police could never seem to quell the steady stream of graffiti that the first tribute unleashed. The site became known as a place for anti-Communist political graffiti, which neither surveillance cameras nor an overnight guard stationed at the wall could prevent. Later, after the Velvet Revolution signaled the end of Communism in Czechoslovakia (and the subsequent Velvet Divorce, on January 1, 1993, created the separate nations of the Czech Republic and Slovakia), the wall became a site for calls to activism worldwide.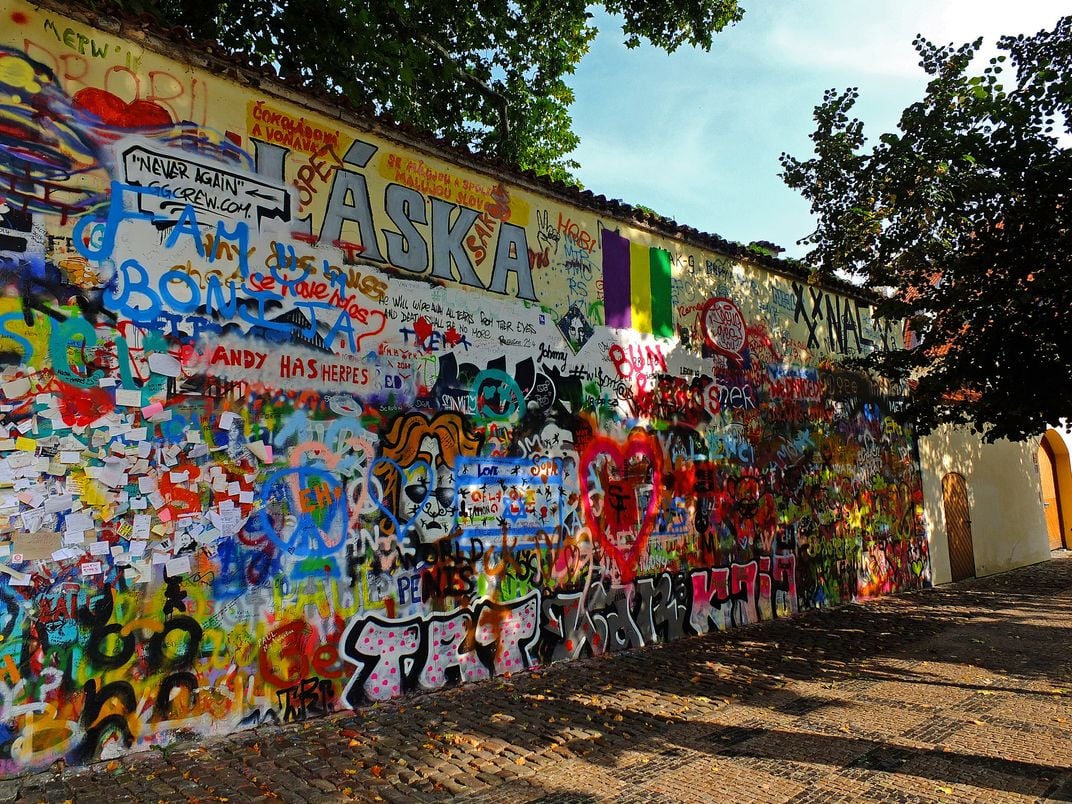 But as with previous paint jobs, it doesn't appear the wall will remain white for long. As early as midday on November 18, the Prague Post reports, people had gathered, spray paint in hand, to begin decorating the landmark anew. The photos below, taken from the Instagram hashtag #wallisover, show the site's rapid rebirth from blank space to a vibrant canvas for public art.
:(( #rip #lennonwall #prague #sad #white #wallisover #empty #sadstory #tagsforlikes #instago #instacool #instagood #photooftheday #instadaily #instamood #followme #f4f #l4l #igers
#wallisover #warisover #johnlennonwall #thewall #praga
#lennonwall #update #warisover #wallisover #love #peace #johnlennon #prague #czech #streetart #streetartprague #streetartinprague #urbanart #urbannation
#instacollage #zeďjohnalennona #john #lennon #wall #praha #prague #dnes #listopad #wallisover #warisover #2014