Points of Interest
This month's guide to notable American destinations and happenings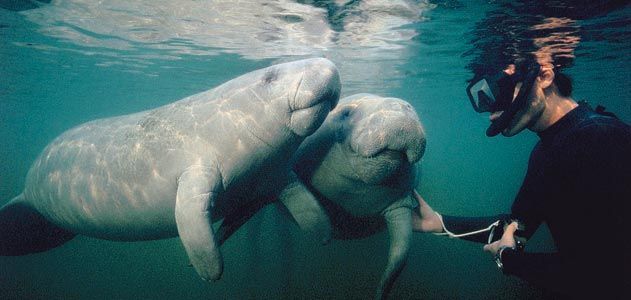 Confederate Daughter
Richmond, Virginia—In November 2002, E. Hunt Burke, president of the Burke & Herbert Bank & Trust Company in Alexandria, Virginia, discovered a pair of old steamer trunks in the bank basement. The trunks, which had sat in a vault untouched for 85 years, were brimming with thousands of  letters, photographs and items that Mary Custis Lee had stowed in 1917, the year before her death at age 83. In the cache, which included many trinkets and travel mementos, were two dozen letters from Mary's father, Robert E. Lee.
Among the finds, now open to the public at the Virginia Historical Society in Richmond, is a letter from General Lee written at a pivotal moment: May 1861, weeks after he had declined a senior command of the Union army and one day before he accepted a top position with Confederate forces. He writes to Mary about his eldest son, Custis—who'd expressed ambivalence about which side to take in the war—asking her to tell Custis to "consult his own judgment, reason & conscience, as to the course he may take. ... If I have done wrong, let him do better."
Commenting on the loss of the family's Arlington plantation to Union troops, Lee consoles his daughter in a letter dated December 25, 1861: "In your houseless condition I hope you will make yourself contented & useful. Occupy yourself in aiding those more helpless than yourself."
Mary Custis Lee "was the family archivist," says Lee Shepard of the historical society. (Mary even saved three cloth stars cut from General Lee's Confederate uniform.) Some of the documents reflect the changing times. In an 1872 letter to Mary's mother, a former Lee slave writes that freedmen have settled on the Arlington property and that she herself is in "a comfortable home of my own." And a batch of 1902 newspaper clippings and papers recount a baffling incident in which Mary Custis Lee was arrested for sitting in the black section of a segregated Alexandria streetcar. —By David Zax
Mingling with Manatees
Crystal River, Florida—It's the only place in the country where people are allowed to get up close and personal with the gentle, refrigerator-size manatee. From November to March, as many as 400 West Indian manatees (Trichechus manatus latirostris) migrate from the Gulf to the warm freshwater springs of Crystal River, where the U.S. Fish and Wildlife Service allows swimming and snorkeling with the endangered sea mammals in areas near designated protective sanctuaries.
"It's not a petting zoo," says Jim Kraus, manager of the Crystal River National Wildlife Refuge, about 70 miles north of Tampa. "We promote passive observation. But we have not prohibited touching because many manatees often approach humans first."
Sometimes likened to huge potatoes with flippers, the homely grayish brown herbivores will playfully push their stiff whiskers into swimmers' face masks or barrel-roll for belly scratches. The manatees may be seeking relief from the discomfort of algae and barnacles attached to their thick, wrinkled skin, Kraus says. Their bodies are often scarred from collisions with boat propellers, the biggest threat to their survival. Some manatee habitats are also lost to algal bloom.
Along with conservationists, dive shop operators who lead manatee tours are very protective of the animals. If you go, expect to hear the rules for swimming with manatees—and stern warnings of fines and imprisonment if you break them. —By Barbara Behrendt
A Glass Ceiling to Love
Tacoma, Washington—Spanning Interstate 705, the 500-foot-long Chihuly Bridge of Glass connects the revitalized downtown area with the waterfront and the Museum of Glass, which commissioned the walkway from glass maestro (and Tacoma native) Dale Chihuly. For the roof that covers part of the bridge, Chihuly, inspired by the marine life in adjacent Puget Sound, mimicked a coral reef chockablock with anemones, eels, fronds, shells and a host of strange sea forms, all rendered in brilliantly colored glass. Halfway across the bridge, two 40-foot stacks of tangled ice-blue polyurethane chunks resemble rock candy on sticks; illuminated at night, they're visible from all around the city. Another section, called the Venetian Wall, is an 80-foot-long installation of fanciful Chihuly creations in individual showcases. Scores of colorful Art Deco-style objects, spiky floral arrangements and pudgy cherubs compel hurried pedestrians to slow their pace and linger a while. —By David Wolman
Strings Attached
Independence, Missouri—As puppet masters go, Hazelle Rollins isn't as well known as Shari Lewis or Jim Henson, but her contribution to the craft is the subject of the quirky Puppetry Arts Institute, a storefront museum a few miles from the Truman Presidential Library.
Rollins (1910-1984) was an art student when she started making and selling puppets out of her family's Kansas City, Missouri, basement in the early 1930s. Forty years later, her company, Hazelle, Inc., was the world's largest manufacturer of toy puppets, selling more than 250,000 a year. The most popular was a 15-inch marionette called Teto, an impish white-faced clown in a red-and-white polka-dot jumpsuit. Teto hangs out at the museum, along with Davy Crockett in faux buckskin and coonskin cap, Southern belles in floppy hats and a bejeweled beauty dubbed "Latin from Manhattan."
For $5, a visitor can assemble a puppet with parts from Rollins' factory, which closed in 1984. There are workshops in manipulating marionettes, and puppet shows. Kids enjoy this old-school virtual reality, but most visitors are adults. "Many say, 'I had that puppet,'" says director Diane Houk. "It touches something from their past." —By Monica Watrous
A Holocaust Lesson, in Paper Clips
Whitwell, Tennessee—This former coal-mining town (pop. 1,600) 15 miles from Chattanooga might seem an unlikely place for a Holocaust memorial. But on the grounds of the Whitwell Middle School sits a German rail car that transported Jews to Nazi concentration camps. It's piled high with 11 million paper clips, each one representing a victim of the Holocaust. Another 11 million paper clips fill an eight-foot-tall obelisk, which commemorates the Jewish children who died in the Czech village of Terezin. The Children's Holocaust Memorial, dedicated in 2001, had its origins in an after-school research project encouraged by principal Linda Hooper. When students learned that Norwegians in World War II wore paper clips on their collars to protest Nazi policies, the youths wrote friends, celebrities such as Steven Spielberg and politicians, asking for the clasps. German newspaper correspondents who heard about the initiative bought the 1917 "cattle" car from a museum in Germany and donated it to the school. A documentary film about the students' effort, Paper Clips, debuted in 2004. It's a "miracle of the human spirit that a community could understand and empathize with something that was so foreign to them," says Barbara Wind, the director of the Holocaust Council of MetroWest in New Jersey, who recently took a group of Holocaust survivors to the memorial. Laudatory correspondence from all over the world fills nearly 100 notebooks in the school library, but one binder bulges with hate mail from Nazi sympathizers. —By Nancy Henderson