Is Paris Still a Haven for Black Americans?
The City of Light once drew thousands of black expats across the Atlantic, but does it still have the same appeal?
My father, a bookish black man old enough to be my grandfather, grew up in Texas while it was still a segregated state. As soon as he could, he got himself far enough away from there to cover the walls of his study with photographs of his travels to destinations as exotic as Poland and Mali. As far back as I can remember, he was insistent that the one place in the world truly worth going was Paris. Being a child, I accepted the assertion at face value—mostly because of the way his eyes lit up when he spoke of this city that was nothing but two syllables for me—I assumed he must have lived there once or been very close to someone who had. But it turned out this wasn't the case. Later, when I was older, and when he was finished teaching for the day, he would often throw on a loose gray Université de Paris Sorbonne sweatshirt with dark blue lettering, a gift from his dearest student, who had studied abroad there. From my father, then, I grew up with the sense that the capital of France was less a physical place than an invigorating idea that stood for many things, not least of which were wonder, sophistication, and even freedom. "Son, you have to go to Paris," he used to tell me, out of nowhere, a smile rising at the thought of it, and I would roll my eyes because I had aspirations of my own then, which seldom ventured beyond our small New Jersey town. "You'll see," he'd say, and chuckle.
And he was right. My wife, a second generation Parisian from Montparnasse, and I moved from Brooklyn to a gently sloping neighborhood in the 9th arrondissement, just below the neon glare of Pigalle, in 2011. It was my second time living in France, and by then I was fully aware of the pull this city had exercised throughout the years, not just on my father but also on the hearts and minds of so many black Americans. One of the first things I noticed in our apartment was that, from the eastfacing living room, if I threw open the windows and stared out over the Place Gustave Toudouze, I could see 3 Rue Clauzel, where Chez Haynes, a soul food institution and until recently the oldest American restaurant in Paris, served New Orleans shrimp gumbo, fatback, and collard greens to six decades of luminous visitors, black expats, and curious locals. It fills me with pangs of nostalgia to imagine that not so long ago, if I'd squinted hard enough, I would have spotted Louis Armstrong, Count Basie, or even a young James Baldwin—perhaps with the manuscript for Another Country under his arm—slipping through Haynes's odd log cabin exterior to fortify themselves with familiar chatter and the larded taste of home.
In many ways, the trajectory of Chez Haynes, which finally shuttered in 2009, mirrors the bestknown narrative of the black expat tradition in Paris. It begins in World War II, when Leroy "Roughhouse" Haynes, a strapping Morehouse man and ex-football player, like so many African Americans initially stationed in Germany, made his way to the City of Lights once fighting had concluded. Here he found the freedom to love whomever he wanted, and married a Frenchwoman named Gabrielle Lecarbonnier. In 1949, the two opened Gabby and Haynes on the Rue Manuel. Though later he would tell journalists that "chitterlings and soul food" were a tough sell for the French, the restaurant immediately thrived on the business of fellow black GIs banging around the bars and clubs of Montmartre and Pigalle—early adopters whose presence lured the writers, jazzmen, and hangers-on. After splitting with Gabrielle, the thrice-wed Haynes spent another stint in Germany before returning to Paris and opening his eponymous solo venture, just across the Rue des Martyrs, at the site of a former brothel. The centrality of this new establishment to the era's black demimonde can be summed up in a single, vivid image: an original Beauford Delaney portrait of James Baldwin that Haynes hung casually above the kitchen doorway.
By the time Leroy Haynes died in 1986, the legendary postwar black culture his restaurant had for decades come to epitomize and concentrate— like the relevance of jazz music itself in black life—had largely dissipated. Most of the GIs had long since gone home, where civil rights legislation had been in place for nearly a generation. And it was no longer clear to what extent even artists still looked to Europe in the manner of the author of Native Son, Richard Wright, who famously told interviewers in 1946 that he'd "felt more freedom in one square block of Paris than there is in the entire United States of America." Though Haynes's Portuguese widow, Maria dos Santos, kept the restaurant running—for some 23 more years by infusing the menu with Brazilian spice—it functioned more like a mausoleum than like any vital part of the contemporary city. What I remind myself now as I push my daughter's stroller past the hollowed-out shell at 3 Rue Clauzel, offering up a silent salut to the ghosts of a previous generation, is that even if I'd arrived here sooner, the magic had long since disappeared.
Or had it? A few years ago, at the home of a young French trader I'd known in New York who'd moved back to Paris and developed the habit of throwing large, polyglot dinners with guests from all over, I met the esteemed black Renaissance man Saul Williams, a poet, singer, and actor of considerable talents. As we got to talking over red wine and Billie Holiday's voice warbling in the background, it occurred to me that Williams—who was at the time living with his daughter in a spacious apartment near the Gare du Nord, recording new music and acting in French cinema—was in fact the genuine article, a modern-day Josephine Baker or Langston Hughes. The thought struck me too that, at least on that evening, I was his witness and therefore a part of some still-extant tradition. It was the first time I had seen my own life in Paris in such terms.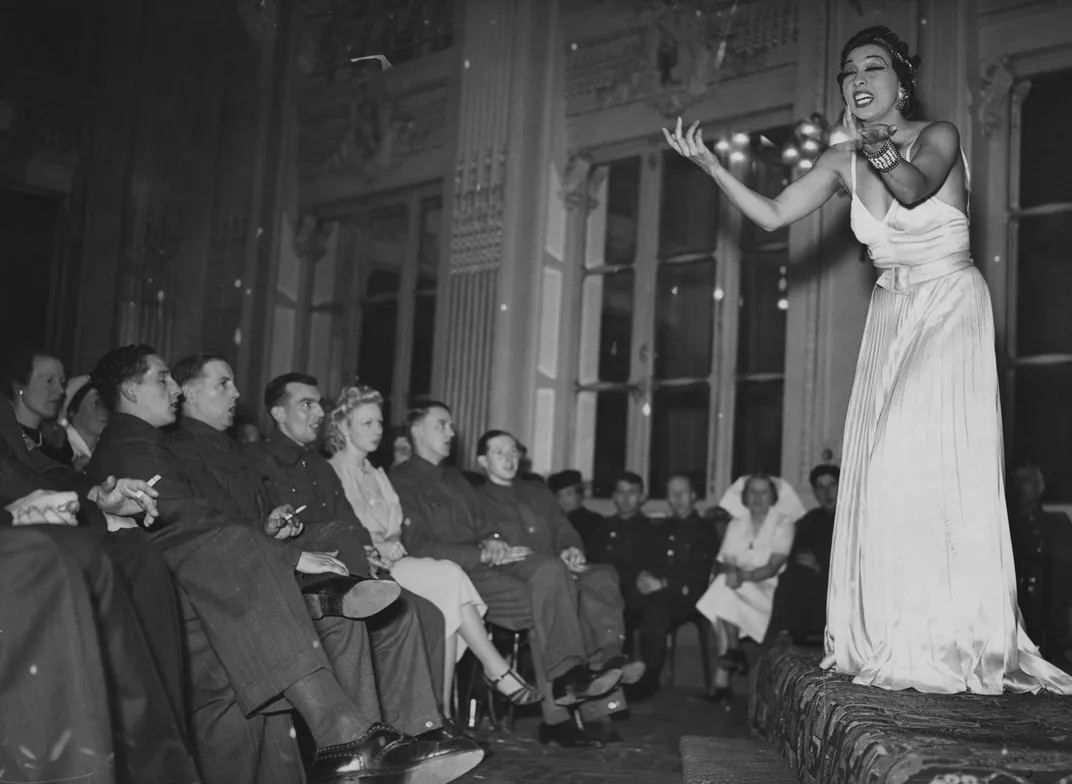 A while after that, Saul moved back to New York, and I continued to toil away on a novel I'd brought with me from Brooklyn—solitary work that doesn't provide much occasion to mingle—but the thought stuck. Was Paris in any meaningful way still a capital of the black American imagination? It's a question I recently set out to try to answer. After all, though there was a singular explosion of blacks here during and after the two World Wars, the African-American romance with Paris dates back even further. It begins in antebellum Louisiana, where members of the mulatto elite—often wealthy land and even slave owners who were discriminated against by Southern custom—began sending their free, French-speaking sons to France to finish their schooling and live on a socially equal footing. Bizarre as it seems, that pattern continues right up to this day with the semi-expatriation of the superstar rapper Kanye West, who has planted something more than mere international-rich-person roots here, flourished creatively, and made serious headway in the local music and fashion industries. (It is to West's not unrequited love of all things Gallic that we may credit the surreal vision of presidential candidate François Hollande's youth-inspired campaign commercial set to "Niggas in Paris," West and Jay Z's exuberantly ribald anthem.)
Certainly, such a durable, centuries-old tradition must still manifest itself in any number of quotidian ways that I simply hadn't been noticing. In fact, I knew this to be true when several months earlier I had become friendly with Mike Ladd, a 44-year-old hip-hop artist from Boston by way of the Bronx, who turned out also to be my neighbor. Like me, Ladd is of mixed-race heritage but selfdefines as black; he's also married to a Parisian, and is often incorrectly perceived in France, his striking blue eyes leading people to mistake him for a Berber. Talking with Mike and then with my friend Joel Dreyfuss, the Haitian-American former editor of The Root who splits time between New York and an apartment in the 17th arrondissement, I explained that I was searching for today's black scene, whatever that might be. Both men immediately pointed me in the direction of the novelist and playwright Jake Lamar, a Harvard graduate who has been living here since 1992.
Over pints of Leffe at the Hotel Amour, a hive of fashionable social activity just one block uphill from the old Chez Haynes (and also reputedly in the space of a former brothel), Jake, who is bespectacled and disarmingly friendly, explains that he first came to Paris as a young writer on a Lyndhurst Fellowship (a precursor to the MacArthur "Genius" grant) and stayed, like almost everyone you encounter from abroad in this town, for love. He and his wife, Dorli, a Swiss stage actor, have made their adopted home together on the far side of Montmartre. Though his coming to Paris was not explicitly a choice against the United States, as Wright's and Baldwin's had been, "I was happy to get out of America," he concedes. "I was angry about Rodney King and also about the little things: It's a relief to get in an elevator and no one's clutching her purse!"
Is there still a bona fide black community in Paris? I ask him. "The '90s were a moment of community," he explains, "but a lot of the old generation has passed away." There is no longer, for example, anyone quite like Tannie Stovall, the prosperous physicist whose "first Friday" dinners for "brothers"—inspired by the spirit of the Million Man March—became a rite of passage for scores of African Americans passing through or moving to Paris. But Jake's generation of black expats—men now mostly in their 50s and 60s, many of whom first made each other's acquaintance at Stovall's apartment years ago—continue the tradition as best they can.
A week after meeting him, I tag along with Jake to the group's next improvised gathering, a dinner held in a large-by-Paris-standards rezde- chaussée loft on the Rue du Faubourg Saint- Denis. The host, a native Chicagoan named Norman Powell with an authentic twang, sent out an email invitation that seems to affirm Jake's assessment: "Hey my brothers … Our Friday meetings have become a thing of the past. Certainly it's not possible for anyone to host them like Tannie did, but I'm for trying to get together a couple of times a year." When I arrive, I'm welcomed cordially and told I've just missed the author and Cal Berkeley professor Tyler Stovall (no relation to Tannie), as well as Randy Garrett, a man whose name seems to bring a smile to everyone's face when it's mentioned. Garrett, I quickly gather, is the jokesterraconteur of the group. Originally from Seattle, he once, I'm told, owned and operated a sensational rib joint on the Left Bank, just off the Rue Mouffetard, and now gets by as a bricoleur (handyman) and on his wits. Still drinking wine in the living room are a young singer recently arrived in Europe whose name I do not catch, a longtime expat named Zach Miller from Akron, Ohio, who is married to a Frenchwoman and runs his own media production company, and Richard Allen, an elegant Harlemite of nearly 70 with immaculately brushed silver hair. Allen, who confesses that his love affair with French began as a personal rebellion against the Spanish he'd heard all his life Uptown, has a small point-and-shoot camera with him and occasionally snaps pictures of the group. He has been in Paris since 1972, having, among many other things, worked as a fashion photographer for Kenzo, Givenchy, and Dior.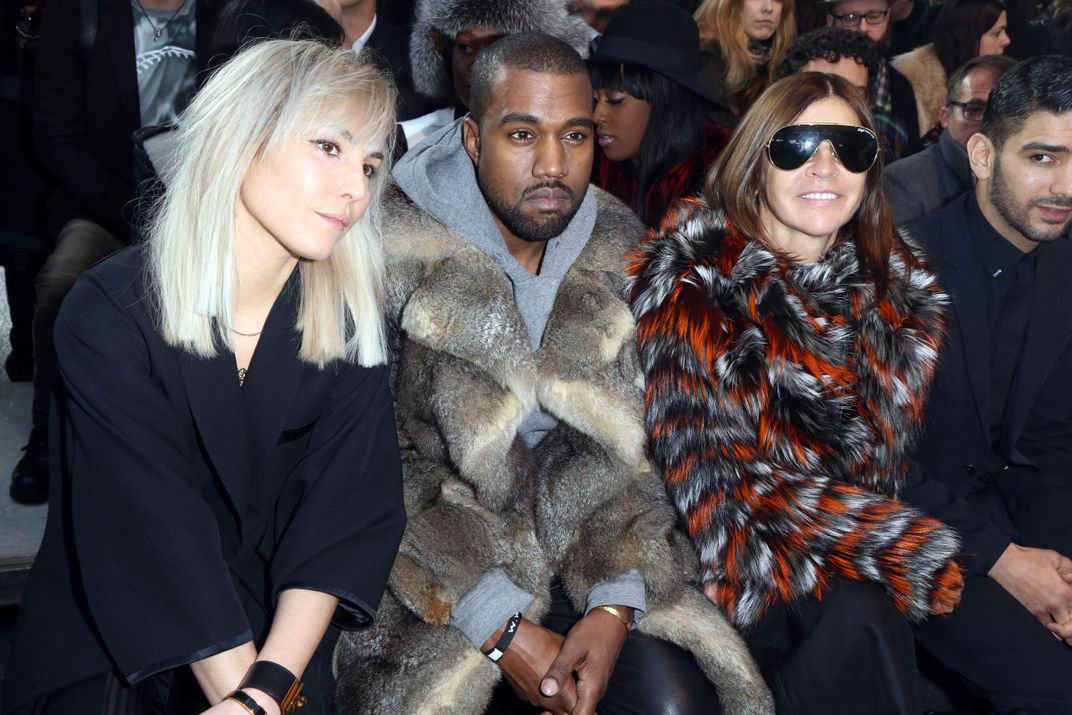 Before long, we all have relocated into the kitchen, where, even though it is well past dinnertime, Norm graciously serves us latecomers generous portions of chili and rice, doused in hot sauce and sprinkled with Comté instead of cheddar. The conversation shifts from introductions to the protests that are raging across America in the wake of Ferguson and Staten Island, and in no time, we are boisterously debating the interminable deluge of allegations ravaging Bill Cosby's legacy. Then, on a tangent, Norm brings up the fact that he recently discovered WorldStarHipHop.com and describes the preposterous website to this room full of expats. "Now the thing is to make a viral video of yourself just acting a fool," he explains. "You just have to shout 'WorldStar!' into the camera." Most of the guys have been out of the States so long, they don't know what he's talking about. I describe an infamous video I recently encountered of Houston teens queuing at a mall for the latest Air Jordan reissue, and suddenly realize that I am crying tears of laughter—laughing in such a way, it occurs to me then, I have not quite experienced in Paris before.
Tannie Stovall is gone, but if there is a centripetal black Parisian today, that distinction must go to Lamar, a modern-day, well-adjusted Chester Himes. Like Himes, Jake is adept in multiple literary forms, from memoir to literary fiction to, most recently, a crime novel entitled Postérité, which like Himes's own policiers, was published first in French. But unlike Himes—whose stint in France alongside Baldwin and Wright Lamar has recently dramatized for the stage in a trenchant play called Brothers in Exile—Lamar speaks the language fluently. "In that regard, I'm more integrated into French life than he was," he clarifies over email. And it's true: Jake is a part of this city's fabric. He knows everyone, it seems. It is at his suggestion that I find myself one Métro stop into the suburb of Bagnolet. I'm here to meet Camille Rich, a former Next agency model and Brown alumna who lives in a handsome, black-painted house with her three children by the African-American fashion designer Earl Pickens. I have the feeling that I've been transported inside an adaptation of The Royal Tenenbaums. Camille's kids, Cassius, 12, Cain, 17, and Calyn, 21, immediately reveal themselves to be unusually gifted, eccentric, and self-directed. While Calyn lays out a brunch of tarte aux courgettes, soup and scrambled eggs, I learn that Cassius, a self-taught ventriloquist, in addition to being his school's class president and bilingual in French and English, is picking up German and Arabic for fun. Meanwhile, Cain, whose ambition is to be an animator at Pixar, is in his bedroom painting an intricate canvas. He smiles warmly at me, apologizing for being so distracted, and then continues working. Calyn, for her part, along with being a solid cook and a hobbyist computer programmer, is a highly skilled and already published illustrator with a wry and nuanced sense of humor.
After lunch, I join Camille by the fireplace and watch Rocksand, the family's 14-year-old West African tortoise, inch his prehistoric carapace across the floor. She lights a cigarette and puts on Gil Scott-Heron's "The Bottle," explaining that Paris has always held a significant place in the family's mythology. Her father—a Temple University mathematician— and uncle came as GIs and stayed on playing jazz and carousing in Pigalle. Camille, tall and beautiful with glasses and an Afro, grew up in Philadelphia, where alongside her more standard black roots, she traces her ancestry to the Melungeon Creoles of Appalachia. "I've always been so busy with the kids," she explains when I ask about the community here, "that I never really had time for anything else." But to her knowledge, there are no other fully African-American families like hers with native-born children still living in Paris. It's been an experience of freedom that she feels her kids could not have had in the United States. "There's no way a child in today's America can grow without the idea of race as core to their identity," she says, whereas in Paris it often seems as if they have been spared that straitjacket.
The subtext of this conversation, of course, of which we must both be aware, is also one of the great ironies of living in France as a black American: This traditional extension of human dignity to black expatriates is not the function of some magical fairness and lack of racism inherent in the French people. Rather, it stems in large part from the interrelated facts of general French anti-Americanism, which often plays out as a contrarian reflex to thumb the nose at crude white-American norms, along with the tendency to encounter American blacks—as opposed to their African and Caribbean counterparts—first and foremost as Americans and not as blacks. This of course can present its own problems for the psyche (as the shattering essays of James Baldwin attest), putting the African American in Paris in the odd new position of witnessing— and escaping—the systemic mistreatment of other lower castes in the city.
Beyond that, it also never hurts that the black Americans found in Paris over the years have tended to be creative types, natural allies of the sophisticated, art-loving French. Jake Lamar put it to me best: ""There are lots of reasons why," he said, "but a big one is the respect the French have for artists in general and writers in particular. In America, people only really care about rich and famous writers, whereas in France, it doesn't matter if you're a best-selling author or not. The vocation of writing in and of itself is respected." And so it is this default reverence—in turn extended to the GIs and others who hung around, dabbling in jazz or cooking soul food—that has done a lot to insulate American blacks from the harsher sociopolitical realities most immigrant groups must face. But none of this is what I say to Camille and her wonderful kids that evening. What I say to them, before leaving, is the truth: They inspire me to want to have more children and to raise them here in France.
Right before Christmas, I meet up with Mike Ladd, the hip-hop artist who lives down the street from me. We're going to see the acclaimed American rap outfit Run The Jewels perform at La REcyclerie, a disused train station cum performance space in the predominantly working- class African and Arab outskirts of the 18th arrondissement. Mike is old friends with El-P, the white half of Run The Jewels, and we go backstage to find the duo eating paprika-flavored Pringles and drinking Grey Goose and sodas before the show. I immediately fall into conversation with El-P's partner, Killer Mike, a physically gargantuan man and militantly conscious lyricist from Atlanta who once attended a book reading of mine at the Decatur Public Library (and vigorously debated me from the audience) but who may or may not remember having done this. In any event, we can't avoid talking about Eric Garner, the Staten Island man choked to death on camera by an NYPD officer who has just been cleared of all wrongdoing. "Our lives aren't worth very much in America," Killer Mike remarks at one point, with a sadness in his voice that surprises me.
The performance that night is suffused with a mood of righteous protest. The Parisian crowd swells and seems ready to march and swim all the way to Ferguson, Missouri, by the end of it. Mike Ladd and I linger and are joined at the bar by some other black expats, including Maurice "Sayyid" Greene, a buoyantly good-natured rapper formerly of the group Antipop Consortium. I ask Ladd if he finds Paris to be a black man's haven. "I feel France, and the rest of continental Europe even more so, is behind the curve in understanding diversity," he answers sincerely. "They were very good at celebrating difference in small quantities—a handful of black American expats, a smattering of colonials— but as is widely seen now, France is having a difficult time understanding how to integrate other cultures within their own."
For Sayyid, a six-foot-four-inch, dark-skinned man of 44 who spends 17 and a half hours a week taking intensive French lessons provided by the government, the supposed preferential treatment reserved for American blacks has sometimes proved elusive. "I had just had my little boy," he tells me about the time a group of French cops swarmed and accused him of trying to break into his own car. "He was three days old, and I was in the hospital with my wife. I parked my car and ended up locking the keys inside. I was with my mother-inlaw, who's actually white French, and was trying to get them out. Time went by, a white guy from the neighborhood came and helped me, and it started to get dark. The guy left, and I was still out there. A cop rolled up, and suddenly there were six more cops all around on motorcycles. They didn't believe that my mother-in-law was who I said she was. She tried to talk to them. Finally, they accepted my ID and passed on, but my mother-in-law was like, 'Whoa!' Her first reaction had been to just comply, but then her second reaction was like, 'Wait a minute, why is this happening?'"
Is Paris a haven for African Americans, or is it not? Has it truly ever been? "The Paris of our generation is not Paris; it's Mumbai, it's Lagos, it's São Paulo," says Ladd. Which is part of the reason he keeps a recording studio in Saint-Denis, the banlieue to the north whose popular diversity, in contrast to central Paris, reminds him why in his New York days he preferred the Bronx to Manhattan. What made Paris so compelling to artists of all types in the early and mid-20th century, he maintains, was the collision of old traditions with what was truly avant-garde thinking. "That electrifying discord happens in other cities now," he stresses. This is something I have also suspected during my travels, though I am no longer so certain it's true. I am not sure that the electrifying discord we have grown up hearing about is gone from Paris or if it only feels this way now because everywhere is increasingly the same. The Internet, cheap flights, the very globalization of American black culture through television, sports, and hip-hop that has Paris-born Africans and Arabs dressing like mall rats from New Jersey—wherever one happens to be, the truth is there are very few secrets left for any of us. When I put the same question to Sayyid, he turns philosophical: "You can only really be in one place at a time," he says. "If I do 20 push-ups in New York or 20 push-ups here, it's the same 20 push-ups."
A week after the Charlie Hebdo massacre that decimated this city's false sense of serenity and ethnic coexistence, Jake Lamar has organized a brothers' outing. The acclaimed African-American writer and Francophile Ta-Nehisi Coates is giving a talk about "The Case for Reparations," his highly influential Atlantic magazine cover story, at the American Library. Richard Allen, the sharp expat with the camera, and I arrive late after a drink at a nearby café. We pull up chairs in the back and find Coates in mid-lecture to a full, predominantly white house. In the Q&A, an elderly white man asks if in Paris Coates has encountered any racism. Coates hesitates before conceding that, yes, in fact a white woman once approached him shouting, "Quelle horreur, un nègre!" before throwing a dirty napkin at him. No one in the audience, least of all the man who posed the question, seems to know what to say to that, and Coates helpfully chalks up the encounter to this particular lady's evident madness and not to the workings of the entire French society.
(Later over email, I ask him whether he sees himself as part of the black tradition here. He tells me that although he has consciously sought to avoid being lumped with other black writers in Paris, "I'm not really sure why I even feel that way. I love Baldwin. ADORE Baldwin … [but] it feels claustrophobic, like there's no room for you to be yourself … All of that said, it does strike me as too much to write off the black expatriate experience here as a mere coincidence.")
As Richard and I gather with the other brothers and their wives who are now preparing to leave, Jake invites Coates to have a drink with us, but he politely rain checks. We make our way out of the library and into the damp Rue du Général Camou, eventually crossing back to the Right Bank via the Pont de l'Alma, the Eiffel Tower glowing orange over our heads, the Seine flowing fast beneath our feet. The city feels strangely back to normal, except for the occasional presence of submachine gun-wielding cops and military personnel, and black-and-white "Je Suis Charlie" placards affixed to the windows of all the cafés. Our group is made up of Jake and Dorli; Joel Dreyfuss and his wife, Veronica, a striking cocoacomplexioned woman with blue eyes, from St. Louis; Randy Garrett, the raconteur-bricoleur; the filmmaker Zach Miller; Richard Allen; and a dapper English professor from Columbia named Bob O'Meally. We slide into a large table at a café on the Avenue George V and order a round of drinks. I immediately grasp what makes Randy so much fun when in no time he's bought Dorli and Veronica loose roses from the Bangladeshi man peddling flowers table to table.
Everyone seems in very good spirits, and I feel for a moment as if I am actually in another era. Our drinks arrive. We toast, and I ask Richard if in fact there is still really such a thing as black Paris. "It's off and on," he shrugs, taking a sip of wine. "It all depends on who is here and when." Right now, Bob O'Meally is here, and the table feels fuller for it. He has organized an exhibition of Romare Bearden's paintings and collages at Reid Hall, Columbia University's outpost near Montparnasse. I tell him I'm excited to see it, and maybe because these older men remind me so much of him, my thoughts turn back around to my father.
One of the great enigmas of my childhood was that when he did finally get his chance to come here in the early '90s, after a fortnight of beating the pavement and seeing all that he could, my father returned home as though nothing at all had happened. I waited and waited for him to fill me with stories about this magical city but was met only with silence. In fact, I don't think he ever spoke euphorically about Paris again. I have always suspected it had something to do with the reason that, in the scariest movies, the audience should never be allowed to look directly at the monster. In either circumstance, the reality, however great, can only dissolve before the richness of our own imagination—and before the lore we carry inside us.