New York City's Holiday Vintage Subway Trains Are Back
Go back in time, underground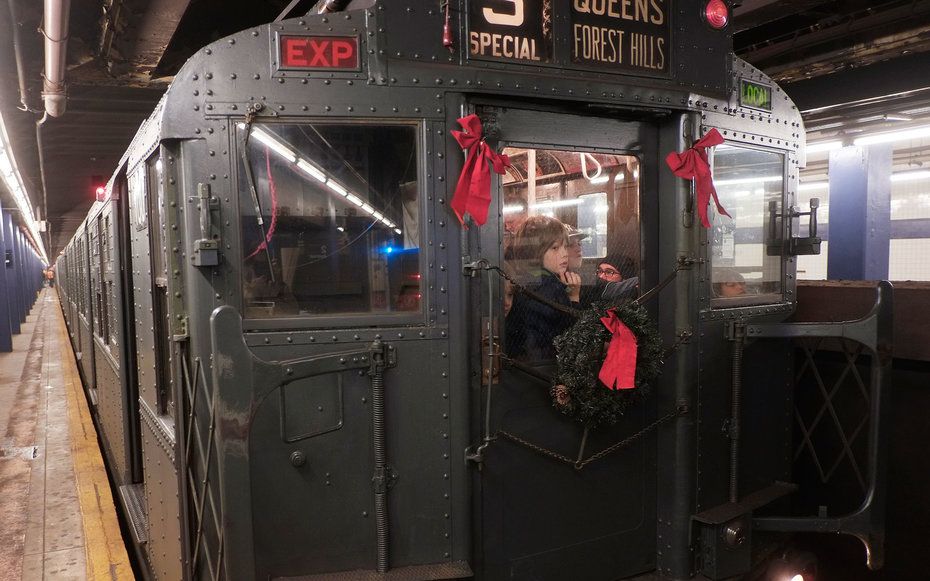 Vintage subway cars from the 1930s to the 1970s will be running on the subway as part of an annual holiday tradition in New York City.
The subway cars, also known as City Cars, are introduced every year by the MTA New York City Transit and the New York Transit Museum, giving riders the chance to ride back in time on the same cars taken years ago by famous passengers, like jazz composer Billy Strayhorn.
The subway cars, which can also be seen year-round at the Transit Museum, have rattan chairs, incandescent bulb lighting, large ceiling fans, drop-sash style windows, and roll signs—and even passengers who dress in period costume to add to the old-school atmosphere.
"We owe a great deal to these City Cars, because they were durable work horses that remained in our fleet for 40 years," said Wynton Habersham, senior vice president of subways for NYC Transit, in a statement. "They are the foundation of every subway car we have designed since, and they continue to serve as a reminder of our past and how far we have come in design and customer comfort."
The train, which began running on select days after Thanskgiving, will run on the 6 line, between 2 Avenue and Queens Plaza, on two more days this holiday season: December 11 and 18. More details are available on the MTA website.
The cost to ride is the same as the regular subway.
Other articles from Travel + Leisure: