New Exhibition in Oakland Traces the History of Hip-Hop
"RESPECT: Hip-Hop Style & Wisdom" celebrates the 45th anniversary of hip-hop culture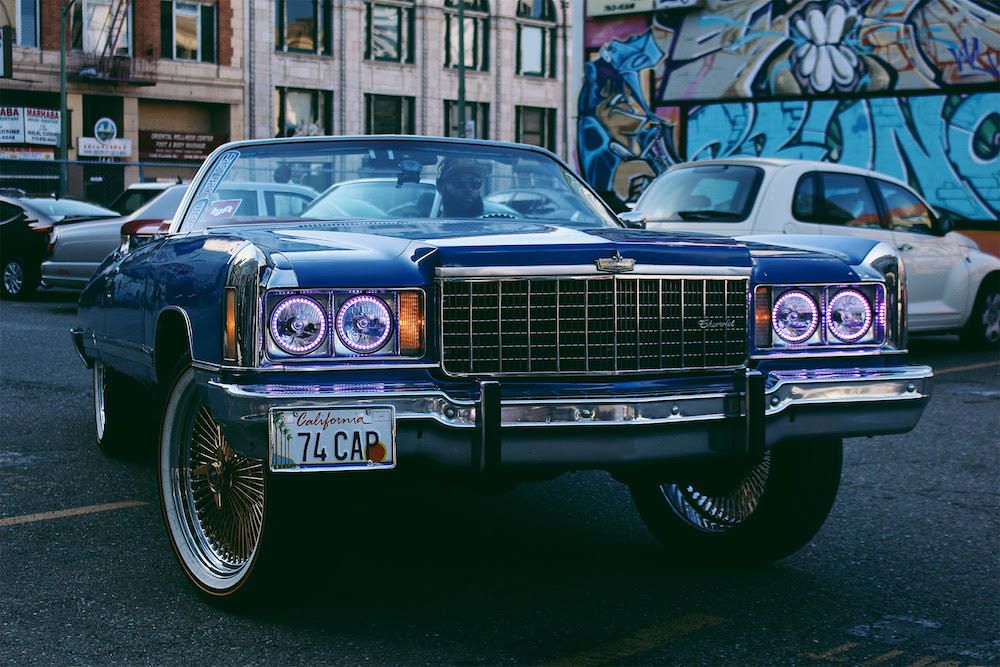 On August 11, 1973, Clive Campbell (aka DJ Kool Herc) set up two turntables inside the rec room of an apartment complex in the West Bronx for his sister's birthday party. As he volleyed between the drum breaks on each record, creating a new sound that had never been heard before, little did he realize that his DJ set would mark the birthplace of hip-hop.
Now, some 45 years later, hip-hop as a cultural and social movement is as strong as ever, its influences transcending across different demographics and geographical locations and visible in a wealth of arenas, including the arts, athletics, academics, and business. And as a testament to the culture's longevity and in an effort to keep it moving forward, the Oakland Museum of California is holding a new exhibition focused on the subject. Called "RESPECT: Hip-Hop Style & Wisdom," the exhibit outlines the story of hip-hop, from its deeply seeded roots on opposite coasts to how it has become a form of self expression for multiple generations of people.
"Hip hop is not just a music genre or even a cultural activity, it's a set of values that describe a community," René de Guzman, the museum's director of exhibition strategy and senior curator of art, tells Smithsonian.com. "It's also becoming good at what you do and giving back to the community where you're from. It's about diversity and contributions, as well as empowering the community and young people."
Informed by the insights of 50 hip-hop historians, artists and community members, de Guzman and his team have created an interactive exhibition that looks at four elements of hip-hop ("MCing" or rapping, DJing, breakdancing and graffiti) and includes rare objects belonging to rappers, including a handwritten essay by 2Pac and a jumpsuit belonging to LL Cool J; original photographs, videos, and artworks; and live performances.
And while "RESPECT" does focus on looking at hip-hop on a broad scale, it also pays tribute to the practitioners on the museum's home turf of the Bay Area too.
"The Bay Area had urban youth cultures that were percolating around the same time as New York City and Los Angeles," de Guzman says. "For example, 'popping and locking' is a Northern California style of dancing that became a part of hip-hop. The Bay Area is also known for it entrepreneurialism. The rapper Too $hort sold custom mixtapes out of his car in East Oakland. That was a real important moment for hip-hop because it wasn't being supported by commercial interests on the radio, so artists had to create their own distribution systems, so hip-hop was able to find a market without corporate interest."
De Guzman also hopes the exhibit will help dismantle misconceptions that people may have about hip-hop culture.
"I've heard a lot of people over the years say that hip-hop is misogynistic and about gangs, but that's usually the commercial stuff that gets overplayed, and it's a minor part of the whole culture," he says. "[With this exhibition we wanted to focus on] the wisdom that hip-hop passes along. There are universes of other activities that hip-hop folks feel are the center of their lives that have nothing to do with misogyny and gangs. Hip-hop has evolved from a rebellious youth culture to a cultural benefit, and now that it's approaching its 45th anniversary, the people who were a part of hip-hop's origin stories are now leaders within the community. [Through hip-hop] there's a sense of pride and acceptance that you belong within society, and that you're proud that you have a place in the public. We want to demonstrate ways that people can become part of the culture."
"RESPECT: Hip-Hop Style & Wisdom" runs from March 24 through August 12 in the Oakland Museum of California's Great Hall.