Six National Parks That Are Best Explored by Boat
From wildlife to forgotten forts, the water is the place to be at many of America's national parks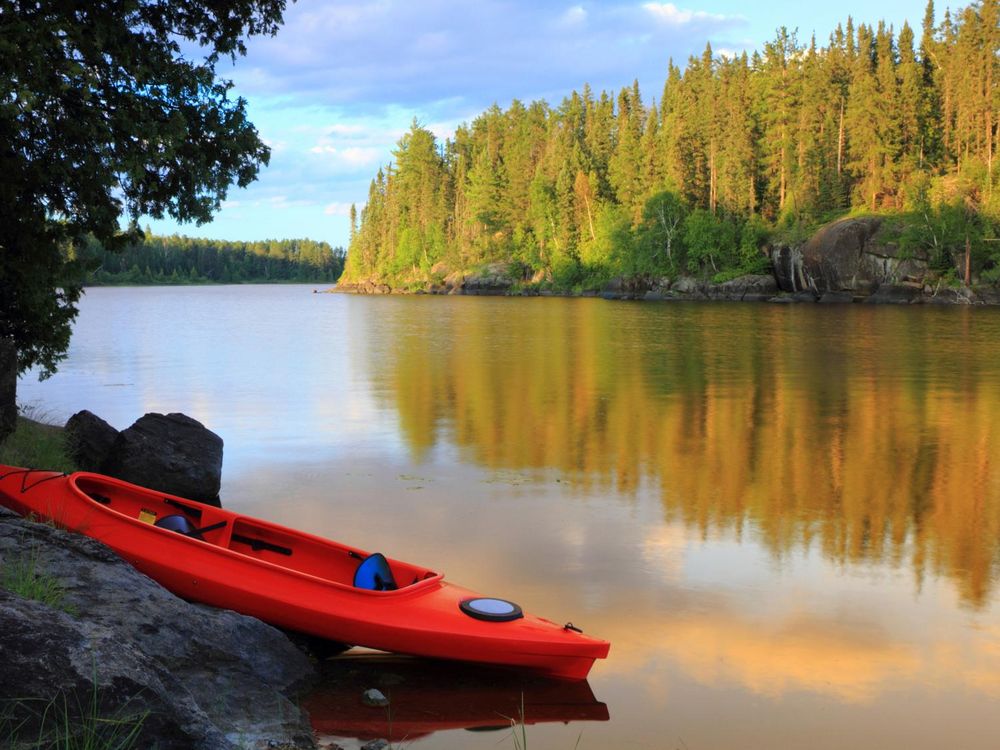 Happy 100th, National Park Service! In 1916, president Woodrow Wilson signed this federal bureau into existence, bringing together 35 national parks and monuments into one connected group. Now the U.S. boasts more than 400 areas of these geographical wonders, across 84 million acres and in every state. But the best way to celebrate this monumental birthday isn't necessarily on land. Many of the parks' most stunning features can only be explored from a different perspective—one seen from inside a boat.
"Experiencing a National Park by boat is a unique vantage point to enjoy these natural treasures beyond land," Colleen Richardson, a spokesperson from Discover Boating, a national campaign aimed to help people get started in boating, told Smithsonian.com. "There are many amazing features that can only be accessed by water."
Get your watery start at these six National Parks with some unique features that can only be reached by boat:
Locals and Upper Peninsula fanatics take pride in Isle Royale, an island National Park with a long history in Lake Superior. The island is only accessible by boat or seaplane, and visitors there can take advantage of a robust system of wild hiking trails, camping sites, and a historical hotel, the Rock Harbor Lodge. Keep an eye out for moose, a dwindling population of grey wolves, and a selection of ancient mining pits where copper used to poke out of the ground.
Sitting off the shore of California, Channel Islands National Park encompasses five islands and the surrounding mile of ocean. You can visit Anacapa Island and its three islets (East, Middle, and West) only by boat. They're made of volcanic rock and stretch about five miles into the Pacific, though only about one square mile of land total. Arch Rock, a 40-foot-high natural bridge, is a popular spot for photos.
Manatees, crocodiles and panthers, oh my! The Everglades is not only a National Park, it's also an International Biosphere Reserve, a UNESCO World Heritage site, and a Wetland of International Importance. You can see a lot from land, but there's no better way to get deep into the park (and see the stories wildlife) than by boat. The National Park Service has information and maps on a several canoe and kayak trails that range in length from a few hours to several days. Paddle through cypress forests, mangrove tunnels and marshy estuaries dotted with alligators and teeming with fish and birds. Overnighters with backcountry permits can camp on beaches or designated raised platforms called chickees. Experienced boaters can go it on their own, but the waterways can be challenging to navigate, so consider a guided boat tour instead.
Head north to the U.S.-Canada border between Minnesota and Ontario and you'll find Voyageurs, one of the country's least visited national parks. The park itself is water based—it has 84,000 acres of it—plus 650 miles of undeveloped shoreline, massive pine trees, glacier-carves cliffs and hundreds of islands. Thirteen Visitor Destination Sites marked by the Park Service are only accessible by boat, including The Ellsworth Rock Gardens, a terraced garden landscape with over 200 abstract rock sculptures. The garden, created over a 20-year period begining in the 1940s by self-taught artist Jack Ellsworth, features abstract sculptures that have been compared to the works of modern artists like Noguchi and Brancusi. 
Stay the night in the hotel near Kettle Falls, the only lodging in the entire park, or camp out under the park's dark skies for a chance to see the northern lights.
Steer your boat 30 miles west of Key West to Dry Tortugas, a remote National Park with only open water and seven small islands. Divers and snorkelers will see stunning reef formations and abundant shipwrecks at eight different underwater sites. Make sure to stop by Fort Jefferson, a 19th-century fort in the park that you can only get to by boat. It's one of the largest forts ever built, but never fully came to fruition.
The Apostle Islands National Lakeshore in northern Wisconsin is home to 21 islands—and only one allows cars. But the real treasure here is along the shoreline. A system of complex sandstone sea caves (created by centuries of Lake Superior waves and volatile winters) dots the shore with ecologically enticing carved-out rooms only accessible by kayak or small watercraft. In the winter, if the conditions are right, you can walk across frozen lake water to what become stunning ice caves.
Regardless of which National Park you explore by water, make sure to first check the National Park Service website. Each park has its own guidelines for what types of boats can be out on the water and what type of boating activities can be done there. In any case, a water-based trip is sure to be unforgettable—and possibly even more pleasant than walking across solid ground.
"The on-water experience not only makes it more memorable, it also allows you to beat the heat and avoid the crowds," Richardson said.