This Mysterious Albanian Island Is Reopening to Tourists This Summer
A former military base during the Cold War, this island is covered with abandoned bunkers and tunnels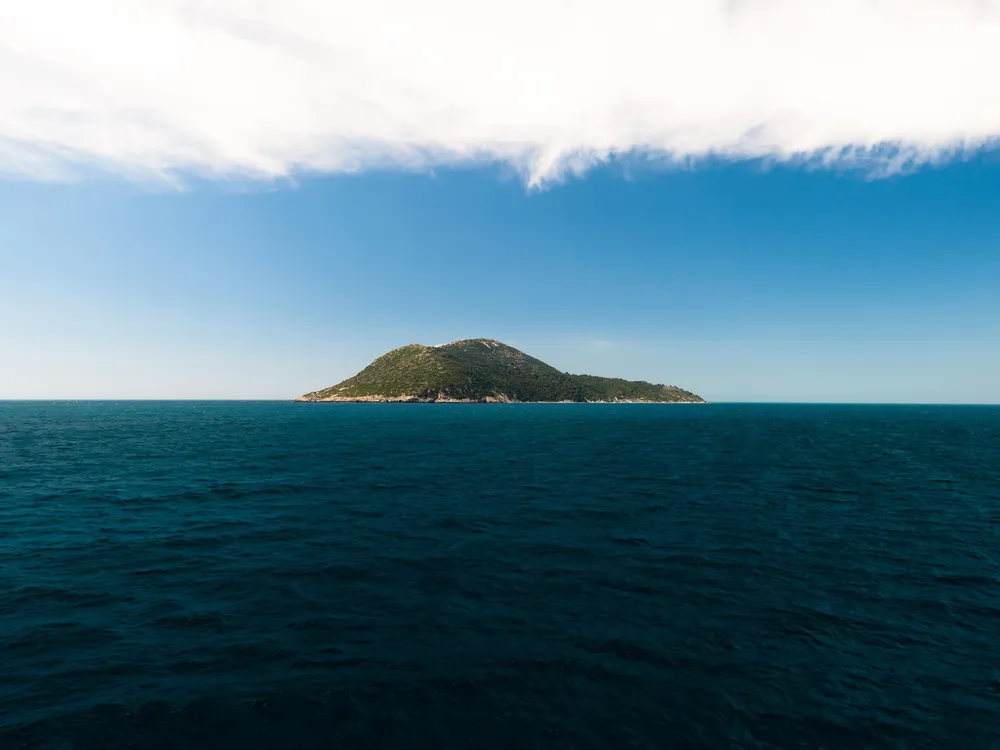 This story originally appeared on Travel + Leisure.
Albania will reopen a mysterious former military island this summer in hopes of increasing tourism to the country.
Sazan Island, a former military base off the southwestern coast of Albania, is now mostly deserted. However the island's network of bunkers and tunnels (once used by Cold War soldiers) remains intact.
Tourists will be allowed onto the island from May to October, Albania's Defense Minister Mimi Kodheli announced earlier this month. No plans have yet been announced as to how tourists will travel from mainland Albania to the island or how tours will be conducted.
The island is still technically an operational military base. It is manned by two soldiers who patrol its two square miles and, when occasion arises, provide shelter for boats in nearby Albanian waters. Sazan was opened to a select group of visitors in 2015 in hopes of creating an air of intrigue for adventurous travelers.
Sazan was constructed to withstand a nuclear attack. Rooms on the island remain stocked with beds and kitchen supplies — although hardly anyone uses these supplies any more. It is highly unlikely that the island will become habitable for overnight tourists in the near future. It still lacks power and potable water.
Some government members are considering additional tourism opportunities, including transforming the anti-nuclear tunnels into wine cellars.
Sazan has never been inhabited by civilians. It was first used by the Italy's fascist regime in the 1930s. During the Cold War, it was a port of defense for Albania's communist government and a base for 3,000 soldiers.
Last year, 4.7 million tourists visited Albania, contributing to about 11 percent of the country's GDP.
Other articles from Travel + Leisure: