The Most Beautiful Drone Travel Videos of 2014
2014 was the year of the aerial drone travel video—here are some of the best of the best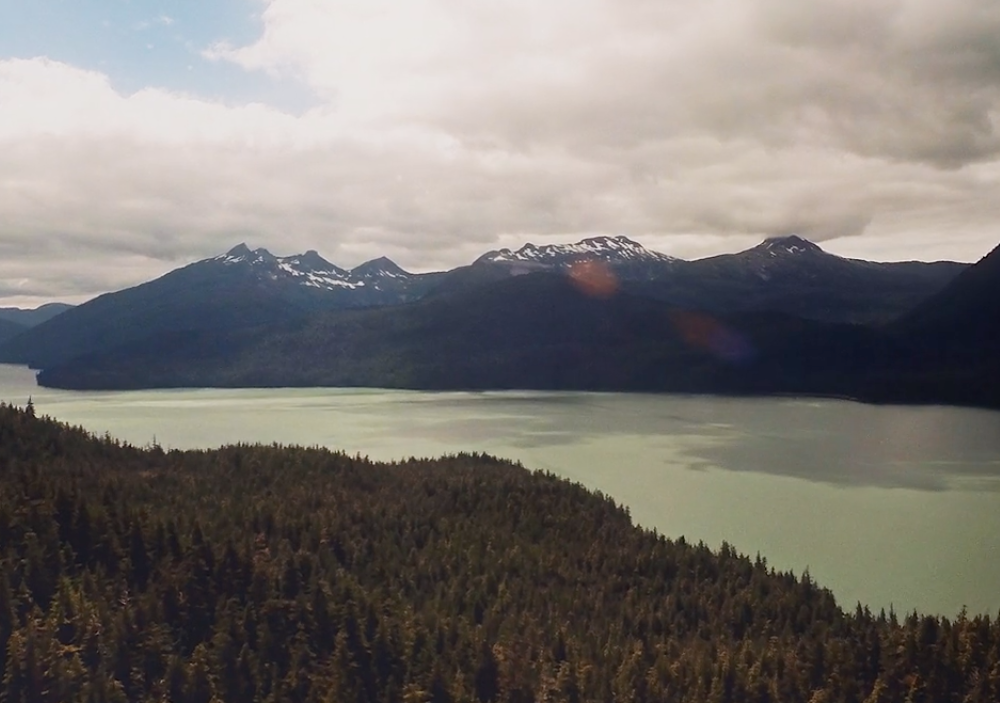 They might have been originally designed for the military, but drones are quickly finding their future in commercial use—from helping conservationists monitor illegal poaching to carrying festive decor in restaurants. They've also found a home in the travel industry, creating an entirely new genre: the drone travel video.
"Drone videos give us a new perspective that we've never seen before," says Jan Hiersemenzel, founder of TravelByDrone.com, a website launched in March 2014 that curates drone travel videos from across the web. "We've seen satellite images and we've seen images from the ground but in between there has been a gap, and this gap has finally been bridged. It's a completely new view." Before travel drone videos, filmmakers had to depend on helicopters for aerial shots—but helicopters aren't nearly as mobile as drones, and they're much more expensive. With drones, filmmakers can easily move from ground-level to aerial shots without the bulk or expense associated with a helicopter.
Even with drone laws up in the air (the Federal Aviation Administration recently expanded the list of companies that can use commercial drones, but the National Park Service banned drones from their property in June), and despite safety concerns, drone videos show no sign of disappearing. In 2015, New York City will host the world's first drone film festival. 
Hiersemenzel says that a blend of technological prowess (good piloting, no wobbly images) and artistic vision (an exciting location and story) are crucial for a truly great drone video. While sites like TravelByDrone and Skift have created their own roundups of the year's best drone videos, we've picked ten that we found particularly stunning in 2014.
Solstice—Ben Sturgulewski/SturgeFilm
"Solstice" shows sweeping views of Alaska's Wrangell wilderness, as well as the south central areas around Anchorage and Girdwood, on the eve of the summer solstice. 
Strynsvatn, Norway—Kai Jonny Thue Venøy 
This dramatic footage of Norway shows the natural beauty of the fjords in and around Stryn, an area on Norway's western coast known for its rugged mountains and expansive glaciers.
Koh Yao Noi, Thailand—Philip Bloom
Filmmaker Philip Bloom's aerial drone captured this stunning footage of Koh Yao Noi, an island in Thailand. Bloom didn't originally plan to include children in the video—but as he explains in a blog post, local children were so excited to see him with a drone that they flocked to the places where he was filming (prompting him to add safety equipment on the drone in case of crashes).
Svalbard, The High Arctic—Peter Cox
Photographer Peter Cox captured these stunning images of the high Arctic—though the location's high latitude did cause a few problems with piloting, making it difficult for Cox to use the drone's GPS functions. Nonetheless, the resulting footage shows a landscape many will never be able to visit.
Eruption at Bárðarbunga Volcano, Iceland—DJI Feats
In October, when the Bardarbunga volcanic system in Iceland was actively erupting, Eric Cheng, director of aerial imaging for drone manufacturer DJI, took a trip to the area with landscape photographer Ragnar Th. Sigurdsson to film the eruption up close. Using a Phantom 2 drone and GoPro camera (along with the necessary permits from Icelandic authorities), Cheng and Sigurdsson were able to get so close to the eruption that the heat actually melted the face of the GoPro. The resulting footage is incredible—even more so when you consider that it was shot using an off-the-shelf drone model that costs less than $1,000. Remarkably, most of the videos we selected as the most stunning of 2014 were shot with a Phantom 2 drone and GoPro camera, meaning that creating beautiful drone videos might be more accessible than many believe.
Space Needle, Seattle—Michael Rusch
Shot by an Amazon employee, the above video shows amazing, up-close footage of Seattle's most famous landmark, the Space Needle. The video itself also gained a level of fame—though perhaps for the wrong reasons. After shooting the video, the employee received a visit from Seattle police responding to complaints about a drone from the Space Needle's security. Though neither party appeared overly concerned by the incident, it did lead to questions about the rights of drone hobbyists, especially when flying over populated urban areas. Though laws governing drones are still up in the air in the United States, the Federal Aviation Administration prohibits model aircrafts above 400 feet or in highly populated areas—both of which this movie seems to violate (the observation deck of the Space Needle measures 520 feet).
Serengeti—Will Burrard-Lucas
Because drones are quieter and more maneuverable than traditional camera equipment, they allow filmmakers and photographers to expand their options for wildlife filmmaking. Using a remote-controlled "BeetleCopter" of his own design, filmmaker and photographer Will Burrard-Lucas spent two weeks filming aerial drone footage of the Serengeti. 
Postcards from Pripyat, Chernobyl—Danny Cooke
The first aerial drone footage of Pripyat, the nuclear town next to the Chernobyl disaster area, Danny Cooke's footage shows an eerie, post-apocalyptic landscape, completely free from human intervention. The image portrayed in the footage, however, might be less realistic than we'd like to believe: as tourism to Chernobyl has increased in recent years, the area is becoming less like a ghost town and more like a theme park for disaster tourism. 
Beijing From Above—Trey Ratcliff
Using aerial drone video, Trey Ratcliff captured beautiful aerial footage of Beijing, including incredible footage of the Forbidden City, China's ancient palace complex that happens to sit next to some high-security governmental buildings. Chinese authorities confiscated Ratcliff's GoPro, but returned the camera a few days later at the airport, before Ratcliff returned to his native New Zealand. 
Mongolia—Tim Browning
Tim Browning's aerial video of Mongolia was taken over the course of two days, just before seasonal snows began to blanket the country.