More Wines from Unexpected Places
Good, locally made wines can now be found in such unlikely locales as equatorial Kenya, the Texas Hill Country, and temperate and rainy Japan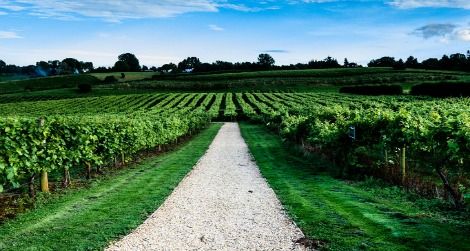 Today we continue on the thread we left dangling a week ago—of unexpected places to find locally made wine. We looked at Baja California, China, India and North Carolina—each of which offers wine-tasting trails for unknowing tourists who might have been bracing themselves for a dry vacation. This time, we find a surprise wine industry in America, unlikely vineyards bearing the heat of the tropics, and grapevines planted by experimental winegrowers nearly two miles above sea level.
Kenya. For decades, travelers to Central Africa were content to spend their days watching some of the most spectacular animals on the planet. As of recently, tourists can also go wine tasting, for vineyards are now growing in Kenya, almost smack on the Equator, on the shores of Lake Naivasha. The industry here dates back to 1985, when an experimental winery released 4,400 bottles of the nation's first grape wines. Since then, local wine culture has not exactly flourished but has continued in a wavering, uncertain path. Several wine labels have appeared, and the industry has been troubled by everything from tropical diseases, muggy air and seasonal rains to the difficulty of correctly spelling complicated grape names. "Cabrenet Sourvignor," "Chardonney," "Cheny Blanc" and "Chaney Blanc" are all named in a single 2008 article about Kenya's wines at allAfrica.com. But the arrival of seasoned wine pro James Farquharson in 2007 at Rift Valley Winery may have marked the beginning of better times. A winemaker trained in South Africa, Farquharson immediately ripped out 70 acres of struggling vines in the Lake Naivasha basin, imported new rootstock from home and started fresh under the label Leleshwa. In 2008, the property's vines produced 10,000 bottles of wine, and subsequently production exploded: in 2010, Farquharson reeled in a bumper crop amounting to 88,000 bottles (although that's because the exuberant plants produced two crops that year, something that grapevines may do in the tropics), and Rift Valley Winery has said it has plans to boost its bottle yield into the millions within several years.
Texas. They say that red wine goes well with beef—and in Texas, grapes grow among the cattle herds. In fact, the Lone Star State has been a home to winemaking for centuries. One of the first vineyards in America was planted here by Franciscan priests around 1662. Today, the wine industry of Texas includes eight American Viticultural Areas (AVAs), shared by 190 wineries at last count. Among these is Becker Vineyards, the first winery to grow both Viognier and Roussanne grapes in Texas. Becker's wine is mostly grown in the Texas Hill Country and the High Plains AVAs, with an emphasis on grape varieties of France's Burgundy, Bordeaux and Rhone Valley regions. In Fredericksburg, in the Hill Country, Pedernales Cellars focuses on Tempranillo, the superstar grape of Spain, and also makes a Merlot, a port-style sweet wine and a sort of spiced wine called Glögg, popular as a holiday drink in Sweden. And representing the Texas High Plains AVA is, among others, Caprock Winery, known for Roussanne—its flagship white—and its heavyset Tempranillo. And while the industry is thriving by all accounts, Texas's wine country amounts to just a drop in the bucket of American wine production. While California makes more than three billion bottles of wine each year, Texas produces just 16 million.
Israel. Even Greece, France, Italy and Spain only adopted the wine grape in relatively recent times—but in Israel, the world's favorite juicy fruit is truly at home. For this is old Bible country, and according to at least one written document, wine was flowing here perhaps 4,000 years before Jesus was born, even if drunkenness was condemned. Today, 300 Israeli wineries collectively make 35 million bottles each year—enough wine to fill 53 Olympic-size swimming pools. The five appellations include Shomron, Samson, Judean Hills, Negev and, the most reputed of all, Galilee. Located in the northeast of Israel, the Galilee appellation includes two of the nation's best grape-growing regions, the Upper Galilee and the Golan Heights, where vineyards dwell at some 4,000 feet of elevation. Though the nation was once home to a variety of indigenous grapes, the era of Muslim rule, which began in 636 and continued in waves for several hundred years, squashed the local culture of winemaking, which came to a halt in the eight century. As this article tells the story, "Vines grew old and handsome on the plateaus of the Golan Heights and in the desert oases to the south, but they were not propagated; no loving hands cut and cloned the favored cultivars of the country. … eritage grapes melted into the wild. The genetic material remains in the wild grapes of the land, yet it is essentially lost." Oh well. The superstar French grapes would probably have taken center stage anyway, and today Cab, Pinot, Merlot and Syrah are alive and well in Israel's wine country. Want to take a tour? Go with a guide—or wend your own way. Tourist-friendly tasting destinations include Golan Heights, Tishbi and Carmel wineries.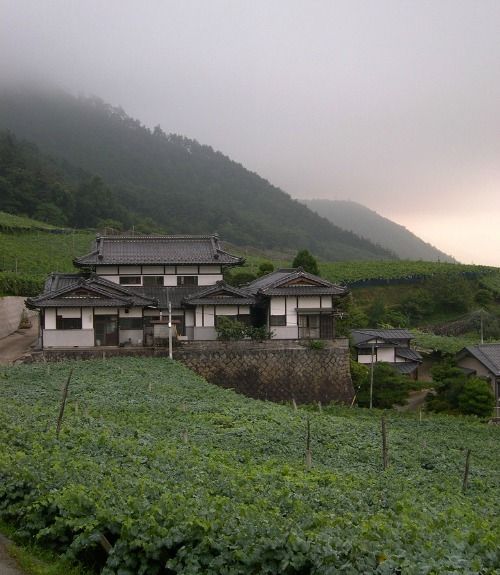 Japan. Wine grapes were born in Asia Minor. Many varieties went west and assumed star status in France and Italy. A few wound up rooted in Muslim soils and were either relegated to raisin-making duties or destroyed entirely. And a few varieties went east. Of these, one traveled so far that it could travel no more, and it made itself at home in Japan: the Koshu grape. Eventually, this variety became the source of a traditional white sweet wine of the same name. Though the world's wine cognoscenti reviled Koshu for years as simple, sugary rotgut, wine connoisseurs have more recently decreed that, whoops, we were wrong—Koshu is actually good. It's an unlikely and abrupt turnaround—but it's true. Even the New York Times has reported that Japan's native wine is gaining a place at posh tasting bars and has become the cherished craft of a handful of Japanese wineries, each striving to create an export market for high-quality Koshu. But don't wait. Go get it at the source. In the Yamanashi Prefecture, south of Tokyo on the main island, you'll find Katsunuma Winery, Grace Winery and Chateau Lumiere. Each features a selection of table wines as well as some of Japan's most highly regarded Koshu.
More Wines from Weird Places: The Short List
England. In England, winemaking traditions have waxed and waned with natural climatic cycles, like the Little Ice Age and the Medieval Warm Period (a boom time for local wines). Now, temperatures in England's southwest have increased by about 3 degrees Fahrenheit since 1961—enough to allow a resurgence of production. Today, more than 400 wineries are in operation, and in this corner of the globe, the weather forecast is bright and sunny.
Morocco. The fermented juice of the grape is a forbidden pleasure for 98 percent of the mostly Muslim Moroccan population. Yet winemaking is legal in Morocco, and the wine is said to be perfectly good—though it takes a tourist with a keen nose to find it.
Thailand. Where Western winds blow, wine seems to grow. And in Thailand, touched in recent times by the strong influence of global tourism, several wineries have appeared in the past 15 years or so. Thai wine is made using both the local Pok Dum grape as well as classic varieties from Europe. This review says the Siam Winery Pok Dum wine carries notes of seaweed.
How High Can You Grow? Grapevines are marvelously adaptable and can grow from sea level to lands far, far above—but how far above? The Wine Institute of California has reported the Shadow Mountain Cabernet Sauvignon vineyard in San Diego County to be the state's highest, at 4,400 feet above sea level—but that's nothing. As reported above, Kenyan vineyards lie at 6,500 feet. Wine grapes in Colorado are doing their business at up to 7,000 feet. But it's in the Andes where California-based wine star Donald Hess, of the Hess Collection, has ditched the competition in the valleys below. At Hess's Bodega Colomé in Argentina, wines are made from grapes grown as high as 10,200 feet above sea level in Argentina's Calchaqui Valley. These go unchallenged as the highest vineyards in the world.