Mississippi - Cultural Destinations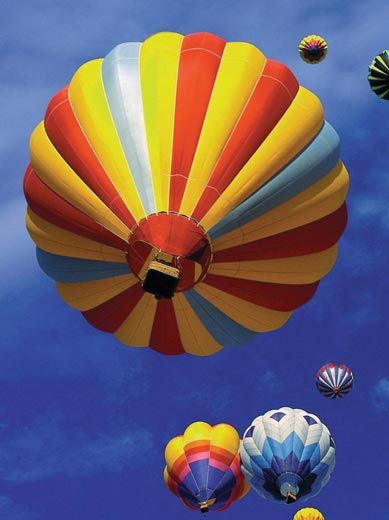 Ethel Wright Mohamed Stitchery Museum
Ethel Wright Mohamed is often referred to as the "Grandma Moses of Stitchery". View over 100 stitchery memory pictures representive of Mississippi Delta family life at this Belzoni museum. Many of her other pieces are on permanent display at the Smithsonian Institute.
Ohr-O'Keefe Museum of Art
Although rendered homeless by Hurricane Katrina, this Biloxi attraction found a temporary home nearby, and the exhibits are intact. Ceramic masterpieces on display include those by the "Mad Potter of Biloxi."
Doll Collection at Blue Mountain College
Sure to please doll lovers of all ages, the college's Guyton Library offers an impressive collection of antique dolls dating from 1875.
Multicultural Center & Museum (Canton)
This interactive museum features multi-media exhibits on such topics as slavery, civil rights, early African American businesses, education, family and music. Among the highlights is an exhibit about African American nun Thea Bowman.
Mitchell Farms
Explore a Mississippi farm as it was in the early 1900s. This working farm in Collins features a restored log house, smoke house, wood shed, brick outhouse and other farm buildings. You can also purchase in-season fruit, vegetables, watermelons, green and dried peanuts, as well as wood carvings by artist Nelda Mitchell. In September, check out the pumpkin patch and corn maze.
Freedom Summer Trail
The Freedom Summer Trail is a driving tour of 15 Hattiesburg sites significant to the 1964 Freedom Summer, a project to register black Mississippi voters, and the civil rights movement. Also in Hattiesburg is the African American Military History Museum, which displays hundreds of artifacts, photos and memorabilia.
Museum of the Southern Jewish Experience
Since 1986, the Museum of the Southern Jewish Experience in Utica has preserved and documented the long and rich tradition of Jewish life in the South.
Camp Van Dorn World War II Museum
More than 40,000 troops trained for World War II action at the very primitive camp near Centreville. This unique museum tells their story.
Lynn Meadows Discovery Center
Plan to spend the day because your family will not want to leave this hands-on children's museum in Gulfport.
International Museum of Muslim Cultures
America's first and only Islamic History Museum is currently featuring its inaugural exhibit, "Islamic Moorish Spain: It's Legacy to Europe and the West." This exhibit explores the Golden Age of Muslim rule in Spain and its influence on Europe as the West. Jackson
Eudora Welty House
The Eudora Welty House is a literary museum located in the historic Belhaven neighborhood of Jackson. The garden at the house is beautifully reconstructed to the 1925-1945 period when the internationally acclaimed author worked at her mother's side planting, watering, and weeding.
Harrison House
Situated on property owned by African-Americans since the turn of the 20th century in Fayette, this home is a virtual time capsule with displays of memorabilia, books, contracts, deeds and pictures.
Landrum's Country Homestead and Village
This unique village is a re-creation of a late 1800s settlement. The Laurel museum comes to life with over 50 buildings and displays, nestled in a beautifully landscaped setting covering over 10 acres of lush pecan trees, streams and southern greenery.
Blues and Roots Music Sites:
Mississippi John Hurt Home
Visit the Carrollton home of blues legend Mississippi John Hurt. A two-hour tour includes his home, church, gravesite and the Old Community Store where Hurt played, as well as a museum dedicated to Hurt and the blues.
Rock 'n Roll & Blues Heritage Musuem
This Clarksdale museum is a nirvana for lovers of American roots music and its progeny. Check out original 78 RPMs, juke boxes, antique gramophones, radios, scores of concert and movie posters.
Delta Blues Museum
Blues enthusiasts flock to this Clarksdale institution, packed with artifacts and memorabilia. Don't miss the remains of the cabin where Muddy Waters lived while a sharecropper and tractor driver.
Robert Johnson Heritage & Blues Museum
Located in the historic district of Crystal Springs, this museum is a tribute to the "King of the Delta Blues Singers" and houses a collection of Robert Johnson murals. Guitars, donated by musicians, are also on display.
Elvis Presley Birthplace & Museum
The Tupelo birthplace of the "King of Rock and Roll" includes the modest home Elvis' father built, a statue of Elvis with his first guitar, memorial chapel, park, story wall, museum and gift shop.
Jimmie Rodgers Museum
The "Father of Country Music" is immortalized in this collection of memorabilia located in his hometown of Meridian.
Howlin' Wolf Museum
Explore a Blues museum featuring the history and artifacts of Howlin' Wolf and other bluesmen such as Big Joe Williams and Bukka White. The museum is located in West Point, Howlin' Wolf's hometown.
Native American Heritage Sites:
American-Indian Artifacts Museum
Although open by appointment only, this free museum in Columbus is worth the trip. It holds native artifacts dating back thousands of years.
Mississippi Band of Choctaw Indians Reservation
Headquarters of Choctaw Tribal Council, also located on the reservation are the Choctaw Indian Museum, crafts store, and the Pearl River Resort, consisting of two casinos, two championship golf courses and a water park.
Emerald Mound
The second largest Indian ceremonial mound in the nation, built around 1400 A.D. by ancestors of the Natchez Indians, covers nearly eight acres near Natchez, Miss. A trail leads to the top where visitors can view a primary and secondary mound.
Grand Village of the Natchez Indians
This National Historic Landmark in Natchez was the location of the ceremonial mound center for the Natchez tribe from 1200 until 1730 and today includes a museum, educational programs, reconstructed mounds and a dwelling. Downtown Natchez is the oldest permanent settlement on the Mississippi River.
Civil War Sites:
Lee Home Museum
Built by Major Thomas Blewett in the late 1840s, this Columbus home was the former residence of Confederate Gen Stephen D. Lee and now houses Civil War artifacts.
Civil War Interpretive Center (Corinth)
This impressive interpretation center explains military and civilian experiences during the Civil War. Also includes exhibits relevant to African-American heritage. Corinth
Rosalie
Overlooking the Mississippi River, this Federal style mansion in Natchez was named for the French fort built nearby in 1716. Rosalie served as Union headquarters during the Civil War occupation.
National Military Park (Vicksburg)
Established in 1899, this beautiful 1,800-acre park's marble and granite monuments, strategic markers and cannon displays commemorate the 47-day Civil War siege and defense of Vicksburg. The Vicksburg National Cemetery is also located here.