Minnesota - Nature and Scientific Wonders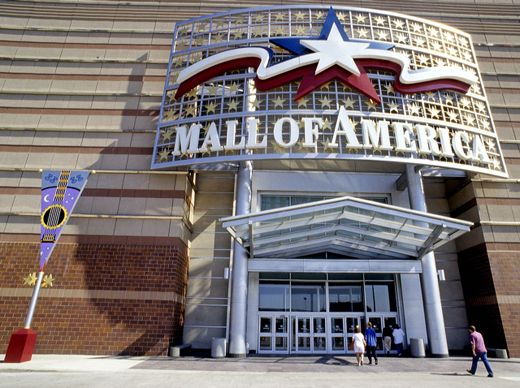 Wildlife watching
Spotting a moose standing in a wetland at the side of the road is a thrill. Discovering an eagle soaring overhead is always cause for pause. Some folks plan trips around the chance of seeing wildlife. Minnesota, with such a wide variety of wildlife habitat, offers plenty of opportunity for observing a plethora of birds and other animals. There are three designated "birding trails," driving routes across the state that connect a number of good places for bird watching, including wildlife refuges, state parks and other preserves. Several communities offer birding festivals, with outings guided by local birders, which draw people from several states.
Animals such as the reclusive wolf are harder to spot out in the woods, but the International Wolf Center in Ely, Minnesota, offers the chance to observe a small pack on site in a natural environment. A new brochure published by Explore Minnesota Tourism describes the array of wildlife watching opportunities in the state. For a copy, call (888) 868-7476.
Bird watching is growing in popularity, and more and more folks are planning getaways around this hobby. Last May, Detroit Lakes held its first Festival of Birds. Two hundred people traveled to the area from throughout the Midwest, and from as far away as Arizona, to take part in the field trips, workshops, demonstrations and social events.
Minnesota has such a variety of habitats—coniferous and deciduous forest, prairies, lakes and wetlands—that it's prime birding territory.
Here's a list of places that offer great bird watching, especially in the spring and early summer. Some of these destinations have special birding events during the spring migration; check the calendar of events on this Web site for more information on any events mentioned below.
Agassiz National Wildlife Refuge (northeast of Thief River Falls)
This expansive refuge is one of northwestern Minnesota's most interesting birding areas. It's a sprawling marsh and bog—prime bird habitat—with a spruce-tamarack forest and some prairie areas. Look for yellow rail, sandhill crane, white pelicans, Franklin's gull, sedge wren and mourning warbler, as well as numerous waterfowl and shorebirds. There's also a good chance of spotting a moose in the early morning or at sunset. The Thief River Falls Visitors Bureau has a brochure on other birding spots in the area.
Tamarac National Wildlife Refuge (northeast of Detroit Lakes)
The mix of wetlands, forests and grasslands are home to over 240 bird species, including water birds, hawks, shorebirds, owls, woodpeckers and warblers. The great gray owl, bald eagle black-billed cuckoo and golden-winged warblers all nest here, and the trumpeter swan is being reestablished in the refuge as well.
Chippewa National Forest sites (near Walker & Cass Lake Stony Point on Leech Lake)
The Chippewa National Forest sites are especially good during spring migration, one of the best places in the state to view migrating loons and waterfowl, and the woodlands support a variety of birds. To the north of Walker, Cass Lake, Lake Winnibigoshish and the Mississippi River are all prime spots for seeing bald eagles, great blue herons, ospreys, pelicans and a variety of water birds. The ranger stations in Walker and Cass Lake provide information on birding in the Chippewa National Forest.
Gunflint Trail (from Grand Marais)
This 50-mile road is surrounded by the Superior National Forest, and forest roads heading off into the woods take you to trails and lakes. This is the best place in Minnesota to find the black-backed woodpecker or the boreal owl. Also look for spruce grouse, saw-whet owl, boreal chickadee and numerous warblers. From a boat or canoe, watch for eagles, ospreys, loons and a variety of ducks.
Sherburne National Wildlife Refuge (Zimmerman)
Between the Twin Cities and St. Cloud, this refuge lies where prairie meets oak woodlands, with marshes as well, supporting a variety of species. Look for sandhill crane, eastern screech-owl, Whip-poor-will, bald eagles and a variety of songbirds.
Whitewater Wildlife Management Area (west of Winona)
A beautiful area with steep ravines, groves of red cedar, streams and wetlands, Whitewater offers some of the best year-round birding in Minnesota. Wild turkeys and ruffed grouse are abundant, and herons, egrets, owls, warblers and other songbirds thrive here as well. The city of Winona provides a colorful brochure on area birding with eight suggested bird watching sites, including Prairie Island and Great River Bluffs State Park, as well as Whitewater.