Maryland - Cultural Destinations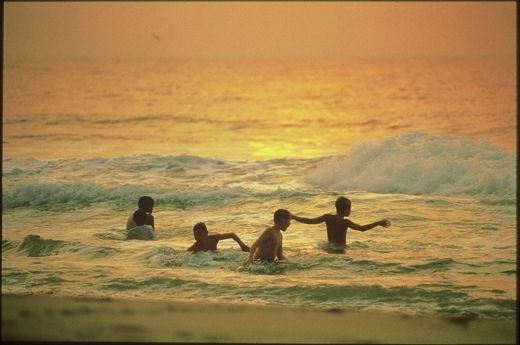 Walters Art Gallery
Acclaimed by critics as one of America's greatest art museums, the Walters in Baltimore has a collection spanning 5,000 years with more than 30,000 objects.
Annapolis and the U.S. Naval Academy
Settled in 1649 by Puritans exiled from their community in Virginia, the city now known as Annapolis is the state capitol and home of the U.S. Naval Academy. The city maintains many historical houses from the 18th century and has a lively harbor surrounded by restaurants and galleries. The Naval Academy was founded in 1845 on the site of Fort Severn. Today, it's the elite university for future Navy officers. Tours are offered daily.
Maryland Institute College of Art
A highly regarded art school, Baltimore's MICA offers a wide range of art-related events that are free and open to the public.
Historic St. Mary's City
Visit Maryland's first state capital, now a museum of history and archaeology. Costumed interpreters tell the story of the 17th-century city. In the warmer months, visitors can assist archaeologists at the ongoing dig, learn how to churn butter, shoot arrows and more.
Mattawoman Creek Art Center
The center offers art exhibits featuring a wide variety of visual arts, illustrated talks, lectures and a gift shop at its beautiful waterfront location in Marbury.
Arts at Canal Place
Located in the Canal Place Heritage Area of Cumberland, this cooperative gallery features art and crafts by more than 30 area artists.
Spruce Forest Artisan Village
Historic log cabins in Grantsville serve as studios for working painters, potters, weavers, wood carvers and other visual artists. Visit house museums and a functioning 1800's gristmill.
The Saville Gallery
Located in historic downtown Cumberland, this gallery features art and fine crafts by local, regional and national artists.
Arts Council Gallery (Washington County)
A distinctive assemblage of art and fine crafts showcase the work of regional artists with monthly featured exhibits.
American Visionary Art Museum
This museum devotes its impressive gallery space in Baltimore's historic Federal Hill neighborhood to works by self-taught artists. You'll be amazed by the mastery, creativity and power of the works here.
Village Store (Bucktown)
The store is the site of the first known act of defiance in the life of Harriet Tubman, who helped some 70 slaves escape to freedom in the north. The store offers guided historic and nature tours. You can also rent bikes, canoes and kayaks.
C&O Canal: Cushwa Basin Visitors Center
The historic canal stretches 184.5 miles from Washington D.C. to Cumberland. At the Cushwa Basin Visitors Center in Williamsport you can see major canal structures including a lock house, turning basin, aqueduct and a Bollman Truss Bridge.
Accohannock Indian Tribal Museum and Gift Shop
See artifacts and history exhibits of local Native American communities. Hand-made crafts made on-site are available for purchase.
Potomac Speedway
Get your thrills at the 3/8-mile high-bank clay oval in Mechanicsville. See exciting stock car racing every week. The track also features super-late models, limited late models, street stocks, 4-cylinder, enduro/hobby and bomber classes of racing.
Colored School (Ellicott City)
This restored one room schoolhouse from 1880 serves as living history museum and African American genealogical resource center.
Thomas Issac Log Cabin
A period-appointed cabin and costumed docents reveal various aspects of Ellicott's Mills, an 18th-century Quaker mill town, and the birth of the National Road, one of the country's first highways, which linked Cumberland, Md., with Wheeling, WV.
Babe Ruth Birthplace & Museum
Celebrate the life and times of Herman "Babe" Ruth, Baltimore's native son who became America's first sports celebrity and an international icon.
Benjamin Banneker Historical Park & Museum
The 142-acre institution of cultural and natural history in Oella focuses on America's first African-American man of science.
Hall & Burying Ground (Westminster)
See the final resting place in Baltimore of Edgar Allan Poe, as well as other prominent Maryland figures.
Jerusalem Mill
In operation from 1772-1961, the mill now features museum exhibits and artifacts from the gristmill village. Blacksmithing and 18th and 19th-centure living-history demonstrations are offered on Sundays. A Sunday concert series begins in May and continues all summer.