Mario Batali: The Best Restaurant in Rome
Take a peak inside Rome's La Pergola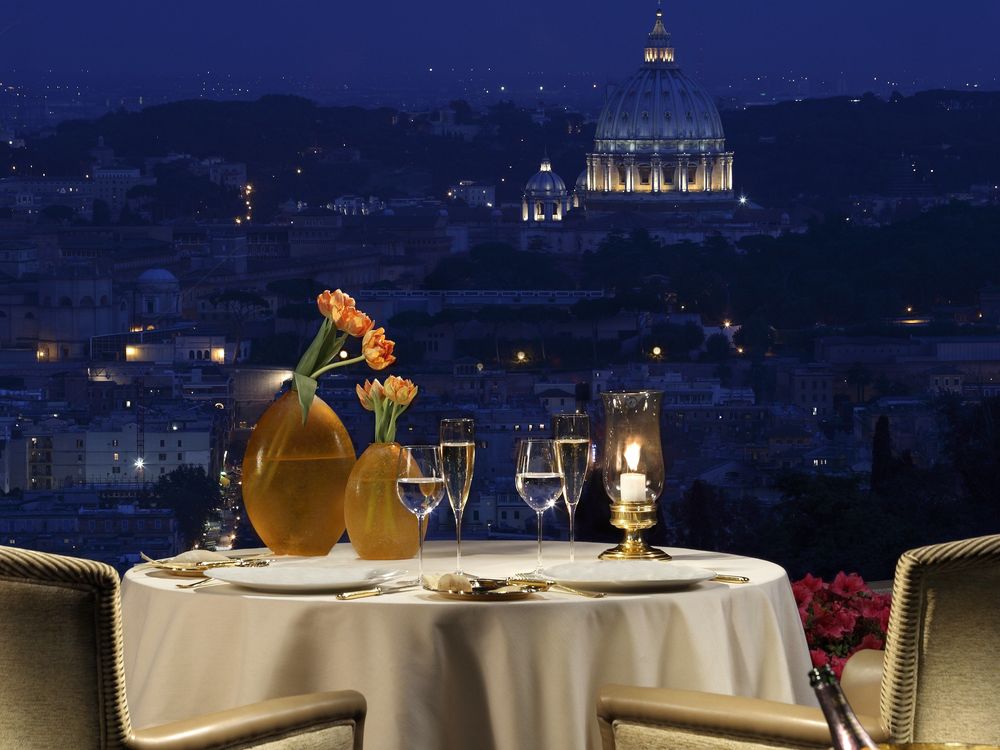 Celebrity chef and restaurateur, Mario Batali, picks his favorite restaurant in The Eternal City. This article first appeared on Mariobatali.com.
Fifteen minutes from Rome's city center atop Rome's highest hill (appropriately dubbed Monte Mario!) sits the Rome Cavalieri Hotel. The place is a time warp: marble and gold cover the lobby, which leads out to a massive pool deck reminiscent of Vegas's early developments. If Don Draper went to Rome, this is where he'd stay.
Perched on the top floor of the hotel, adjacent to a patio overlooking the Eternal City, is a jewel box of a restaurant where the chairs are impossibly comfortable and the views are dream-worthy. And in this improbable setting is the most inspirational Italian cooking I have experienced in years.
At the helm of this culinary powerhouse is Chef Heinz Beck. Not what you might imagine of the best chef in Rome, Beck stands a stately 5'5", is gentle in demeanor, soft-spoken…and he's German.
Already an expert practitioner of European cooking, Beck moved to Rome in 1994 to take the helm of La Pergola. Under his direction, La Pergola became the only restaurant in Rome to garner three coveted Michelin stars.
I am generally averse to Michelin three-star dining experiences. There's a stuffiness I've actively resisted for years. But La Pergola is different. The wood-paneled dining room, literally at the highest point in the Italian capital, harmonizes with the remarkable plates imagined by Chef Beck.
Beck is unlike his peers in his focus on healthful cooking. An expert in nutrition, he speaks as eloquently about the correlation between diet and disease as he does about Mediterranean percebes (goose barnacles) and lyophilization (freeze drying). He seeks not only to offer a tasty meal but also one that nourishes the body.
During a recent trip to Rome, Heinz permitted our team rare access to his kitchen (which includes a laboratory-grade centrifuge) where we got to watch the master at work.
Article courtesy of Mariobatali.com. Video by Via Alta Productions.