Machu Picchu's Ancient Beauty
The "lost city of the Incas" has captivated visitors with its magnificent setting and detailed stonework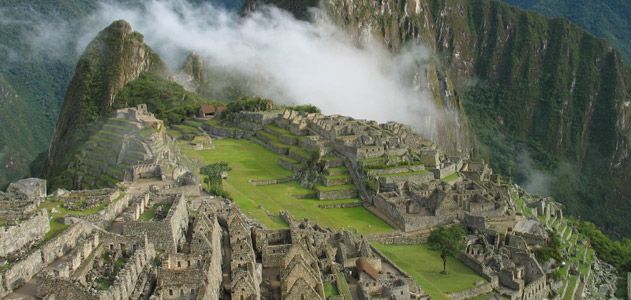 Machu Picchu, the royal retreat of the Incan emperor Pachacuti, sits atop the Urubamba Valley in Peru. Meaning "Old Mountain" in the Quechua Indian language, the complex was constructed in the 15th century as a place for the emperor and his retinue to relax, hunt or entertain foreign dignitaries.
The site also boasts Huayna Picchu Mountain, which looms nearly 1,000 feet above terraces, plazas and stone ruins as mists swirl up from the Urubamba River. After the Spanish conquest in 1532, jungle growth enveloped the structures and temples. In 1911, Yale historian Hiram Bingham stumbled upon the "lost city of the Incas." Since then, its magnificent setting and detailed stonework have captivated countless visitors.
There is never a wrong time to see Machu Picchu, but the ideal moment to experience the vista is during the rise of the Inca's most powerful deity, the sun. (Spend the night in Aguas Calientes, at the base of Machu Picchu, to catch the sunrise.) Photographer Ruth M. Wright, who has studied Machu Picchu for 30 years and co-authored The Machu Picchu Guidebook: A Self-Guided Tour, says the best view is from the Guardhouse, where a visitor can anticipate the sun with nothing more than a llama grazing in the distance. "As the golden rays slip down Huayna Picchu, the buildings on the ridge below start to emerge from the shadows until Machu Picchu is presented in all its glory," she says. "It is a breathtaking, almost spiritual experience, and one you will never forget."