Listen to Nature Through These Gigantic Wooden Megaphones in Estonia's Forests
You know, in case a tree falls and there's no one there to hear it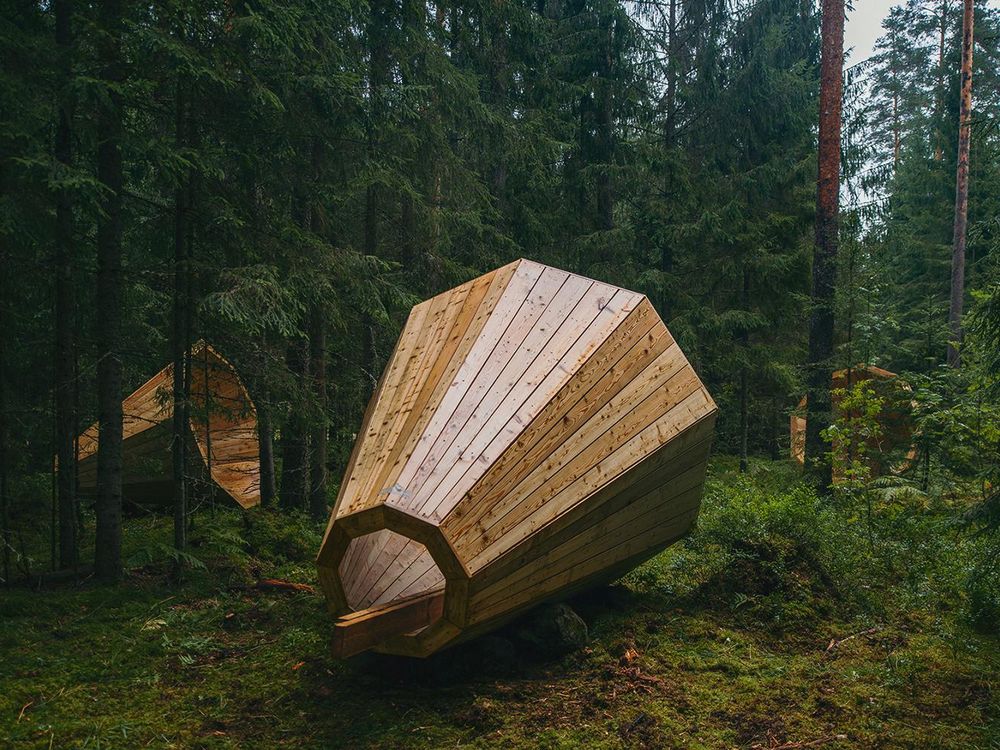 Over 50 percent of Estonia is covered with forests, and a new project is helping bring the sounds of those woods to life.
An architecture student from the Estonian Academy of Arts came up with the idea to install three giant wooden megaphones in Estonia's Pähni Nature Centre as an acoustic art installation.
Part design object, part natural wonder, the large-scale work was designed by student Birgit Õigus and designers Tõnis Kalve and Ahti Grünberg as a way to amplify the natural sounds of the forests to give trekkers another way to interact with their surroundings.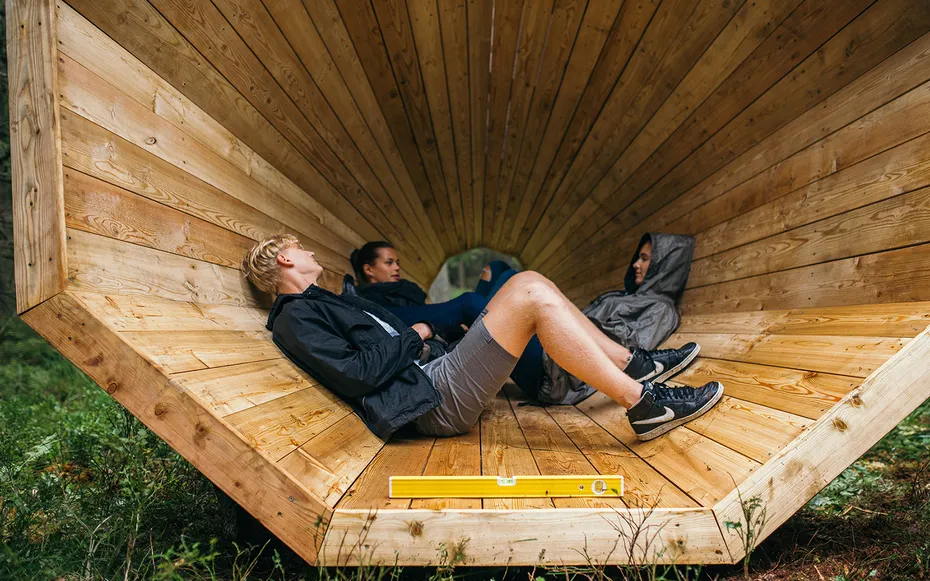 The megaphones are so large that they can double as a stage for musicians looking to fill the forest with their own sounds. The wooden structures can also be used as a seating area for picnicking with friends or taking a break during a nature walk. They're the perfect place to sit and contemplate the wonders of the natural world—or duck out of the rain when a shower strikes mid-hike.
The megaphones are strategically placed in the woods so that when a hiker stands in the center, the sound of the forest envelops them with the type of 360-degree surround sound to which your at-home entertainment system can only aspire. The electricity-free megaphones are free for all nature lovers to enjoy and will remain in the park, theoretically, until the wood is reclaimed by nature.
More Stories from Travel+Leisure: