I was worried that the long-awaited, $482 million Academy Museum of Motion Pictures would break my heart. 
Years behind schedule, the 300,000-square-foot complex designed by the Pritzker prize-winning architect Renzo Piano had, as the joke goes, spent longer in development than Cleopatra. The state-of-the-art institution at long last opens its doors on a stretch of Los Angeles' Wilshire Boulevard. Visually striking with not one, but two movie theaters (the seats of which will not disappoint), the seven-story museum is full of treasures from the Rosebud sled from Citizen Kane donated by Steven Spielberg to "Bruce," the only surviving full-size shark model cast from the original mold used on Jaws. But the question that loomed before its opening was not about its collection (of which it boasts the largest of its kind in the world), but whether it could really live up to its promise to be a definitive home to the art and science of movies.
It was never a given how the industry's biggest establishment player would curate a space intended to capture the spirit of movie-making. The Academy of Motion Picture Arts and Sciences, first created in 1927 by 36 industry leaders ostensibly as an organization to benefit the film industry but in practice to squash union efforts, is today nearly 10,000 members strong and dedicated to the cooperation and advancement of the motion-picture business. But the Academy is also an organization under fire, its flagship awards ceremony dwindling in ratings and relevance alongside long-brewing reckonings over diversity, inclusion and representation. #OscarsSoWhite, which began as a tweet by media consultant April Reign in 2015, after the Academy—at the time about 92 percent white and 75 percent male—awarded all 20 acting nominations that year to white actors, speaks to just how systemic the problem is. How this would be reflected in the Academy's own museum, which has been in the works for nearly a decade, was anyone's guess, with various dispatches over the years suggesting a tug of war between scholarly endeavor and tourist trap. At one point, the Hollywood Reporter went so far as to call what was happening a battle over its soul.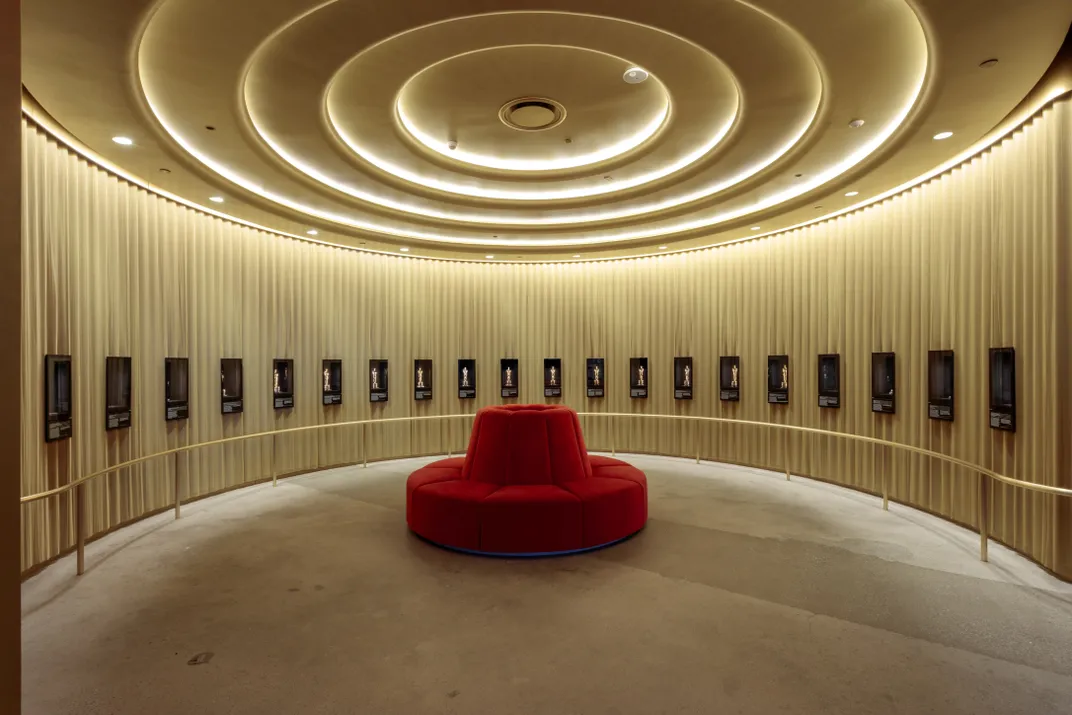 If a battle was being waged, the museum's protracted build-out during this moment ultimately let those who love film win out. On a press tour last week, I encountered a museum invested in film history, but not stuck in the past. Instead, its willingness to critically examine and expand industry canon offers the Academy a gift it could sorely use: a new voice and platform to look ahead. 
This is thanks to the leadership of director and president Bill Kramer and chief artistic and programming officer Jacqueline Stewart (a newly minted MacArthur Fellow). They, staffers, as well as members of the Academy whom Kramer brought in to serve on the museum's task forces—notably the Inclusion Advisory Committee, chaired by producer Effie Brown—have created a museum that is as interested in celebrating and showing off film's most iconic treasures as it is in listening and actively taking part in the cultural conversations happening outside of its walls.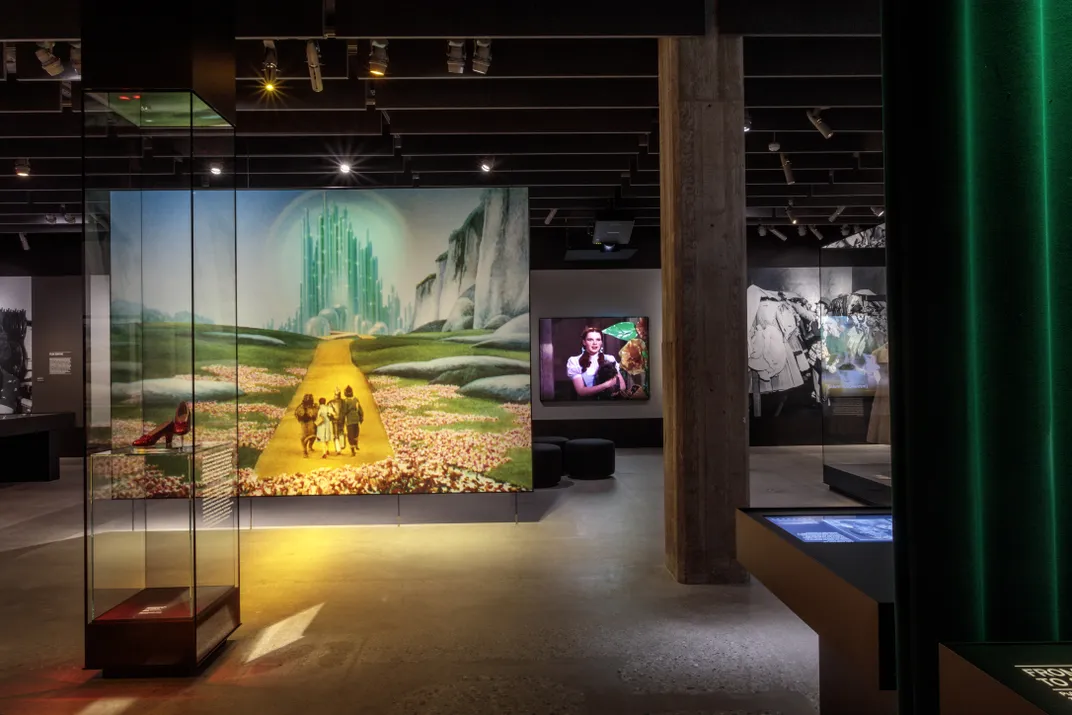 A gallery dedicated to the making of The Wizard of Oz offers perhaps the best example. Amid the costumes, set design, hair and makeup, and other ephemera, a rigorous look at the 1939 masterpiece emerges. There's the history you might expect to find, including trivia like how the Tin Man's oil can actually sprayed chocolate syrup, but also scholarship around the film, which does not sidestep harder realities, such as MGM studio mogul Louis B. Mayer's treatment of Judy Garland. Next to a publicity shot of Mayer smiling paternally above Garland, text shares: "Mayer could be very demanding of his stars, and the studio kept Garland on a destructive cycle of dieting and pills. Garland later wrote that she was harassed by Mayer for years." 
Head of production Mervyn LeRoy is not given the brush-over, either, with his star-studded legacy, which includes Singing in the Rain and An American in Paris, asterisked as being "tarnished by accusations of harassment made by former child star Shirly Temple Black." None of the allegations presented here, which also include vaudeville manager Leo Singer's reputation for cheating the actors who were cast as Munchkins, are new, but to see them included in a major display feels significant, adding to the sea change of how American culture treats these narratives (especially punctuated when you realize that an earlier version of this very gallery had, reportedly, leaned toward omission).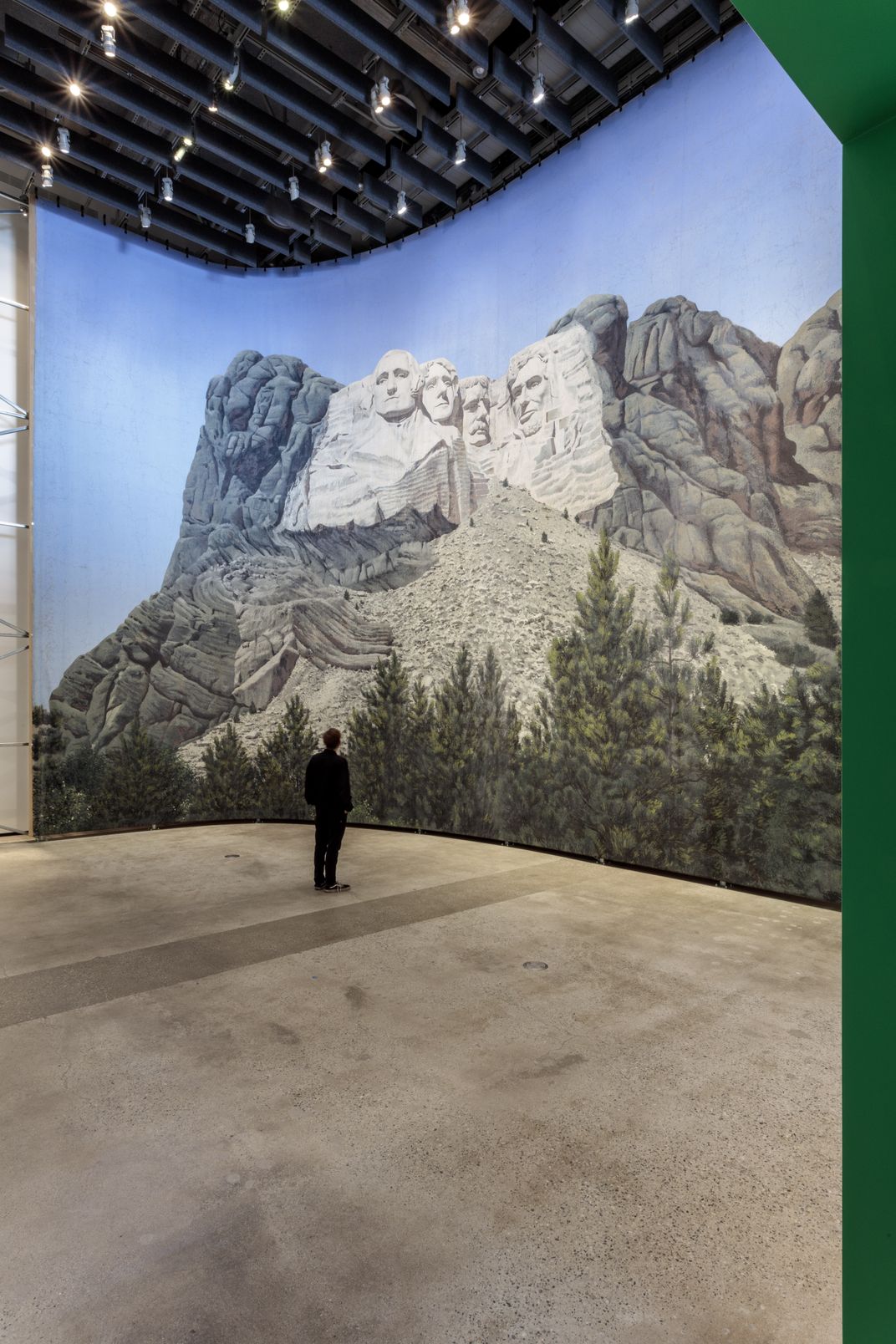 This willingness to not shy away from difficult history sets the tone for the rest of the collection—and not just in spaces where it feels obvious to include such conversations, like the social impact gallery exploring Black Lives Matter, #MeToo, labor relations and climate change, which might have been impossible not to come off as a little check-the-box perfunctory. Instead, the real impact comes through the ongoing dialogue with artifacts that continues throughout the galleries. Take a small exhibition dedicated to the "invisible art" of the Hollywood backdrop. There, the towering 34-foot Mount Rushmore National Memorial that appears in the thrilling final act of Alfred Hitchcock's North by Northwest could easily have been installed as a selfie opportunity. The room uses its famous set piece, rather, as a way to contextualize the dying art and craft of the backdrop and to address Mount Rushmore's contested history among the Lakota, Cheyenne and Arapaho people, with text explaining the painful way the real-life monument desecrates their sacred land.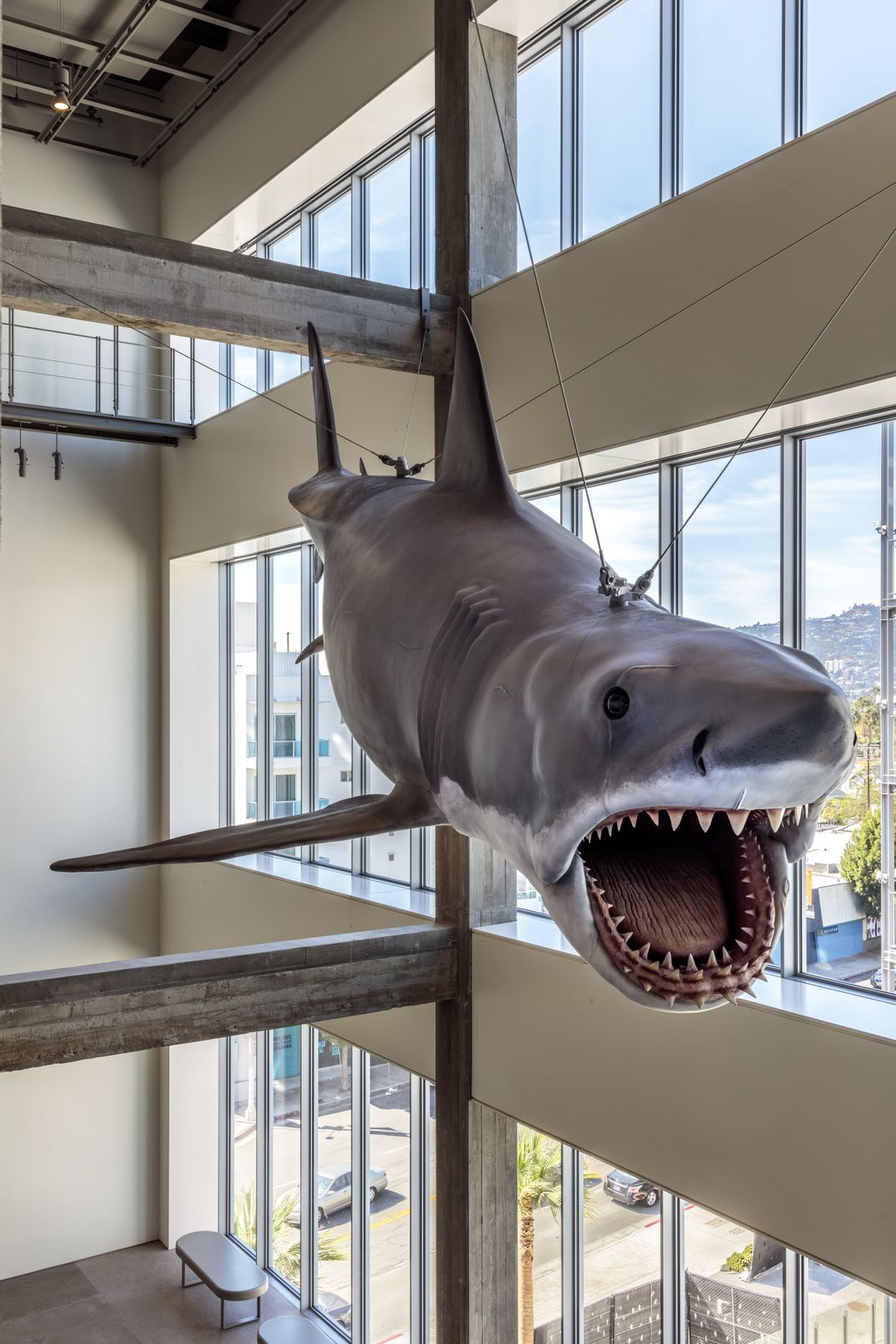 Visitors will not walk away from the Academy museum with a singular, or even exhaustive narrative of cinema. Rather, the goal is to reframe the way they consider movies as a whole. The massive core exhibition, Stories of Cinema, sprawls three floors with a stated aim to evolve and change over time to highlight different "movies, artists, eras, genres and more." An opening installation offers a glimpse into the history of cinema through clips of 700 films from the Lumiére brothers to the present day. The second floor provides a detailed overview of the Academy Awards from 1929 to present, and a rotating "Significant Movies and Moviemakers" gallery. There, Orson Welles' Citizen Kane from 1941 and Patricia Cardoso's Real Women Have Curves from 2002 are exhibited in conversation with each other. Both are landmark films, but unlike Welles, long celebrated by Hollywood, Cardoso has been largely ignored by the establishment. To see the two together represents a meaningful choice by the Academy. "It's really overwhelming to get to see this film be celebrated and to still mean so much to so many people," said actress America Ferrera, who made her film debut in Real Women Have Curves, in a recent video on Instagram.
Unlike most of the museum, which is surprisingly restrained with its use of technology (I don't recall seeing a single touch screen my entire trip), the third floor leans into sound, visuals and lighting to story tell. A more open space also gives visitors more room to wander, especially in the three galleries devoted to "Inventing Worlds and Characters," where animation, special and visual effects, as well as genres of sci-fi, horror and fantasy get the spotlight. Its set pieces, costumes and characters—from C-3PO and R2D2 in Star Wars to Black Panther's Okoye—are sure to be a pilgrimage spot for fans. While a 26-minute, 320-degree film on outer space and futurism created by Ben Burtt, the iconic sound designer behind everything from E.T. the Extra-Terrestrial to WALL-E, is a standout, the true show stopper of the exhibition is the immersive installation by Pedro Almodóvar. The director (in good company with fellow filmmaking titan Spike Lee, who is also given his own inaugural exhibit in a different part of the museum) uses his gallery, which opens the exhibition, to reengage with his filmography using 12 screens that feature re-edited and re-scored works that jump out with color, story and characters. Even the blue on the walls was selected specifically by him.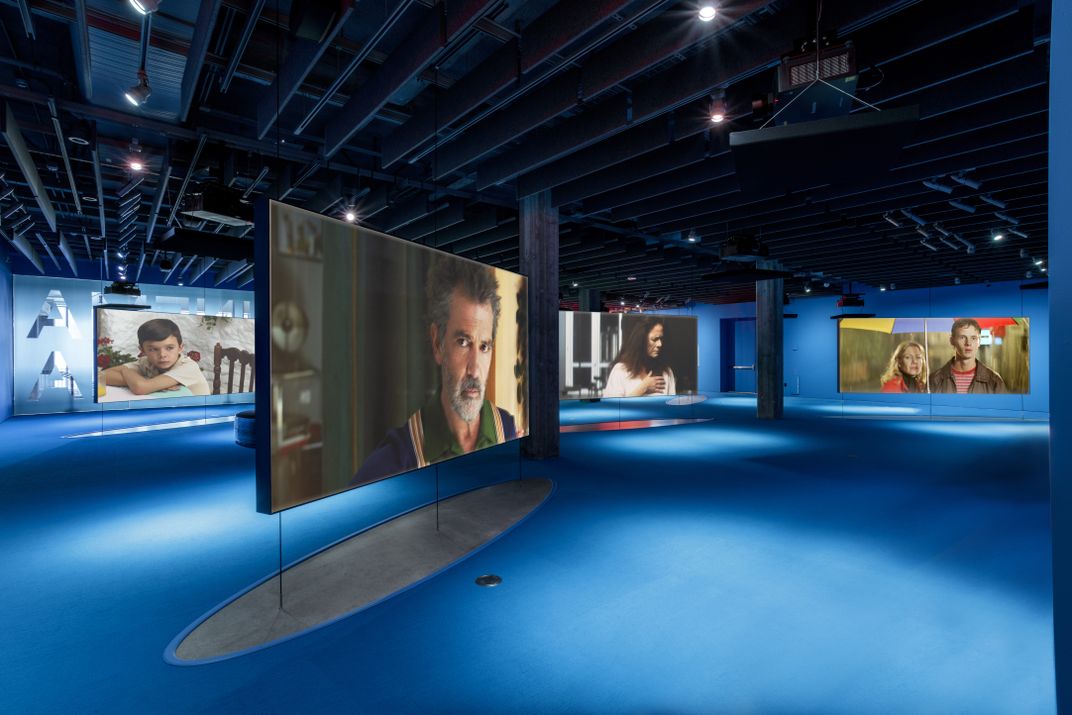 Not everything in the museum hits. "The Oscars® Experience" offers, as the name suggests, an opportunity to see what it's like to "receive" your own Oscar. Considering the simulation requires its own, separate entry fee of $15, I'd suggest lifting an 8-and-a-half-pound weight at home for the same general takeaway: The award is heavy!
The most-hyped offering, Hayao Miyazaki's first North American retrospective presented by the Academy Museum in collaboration with Studio Ghibli, doesn't disappoint. Here, you can be immersed in the world of the legendary animator and director, so much so you can even feel part of it yourself by lying down in faux grass underneath a hand-painted sky. Of the many artifacts to take in, keep an eye out for the stuffed goats—yes, replicas of the ones from the cult anime series "Arupusu no Shōjo Haiji" (or "Heidi, Girl of the Alps") created by Miyazaki and Isao Takahata before founding Studio Ghibli. The museum had requested the original moldings, but Miyazaki did not want to disappoint the neighborhood children who look for them each holiday season from his Tokyo, Japan workshop. Miyazaki made new ones for the exhibition.
Perhaps the biggest trick the Academy museum pulls off is that it is not an overly nostalgic museum for cinema's past. What becomes apparent the longer you linger here, is that this museum tells an optimistic story, dreaming about what the industry's future could be. Thinking back to The Wizard of Oz display, the display text shared how Dorothy's journey continues to speak to viewers of all ages and backgrounds. Not only has the film been translated into 40 languages, it has become part of LGBTQ cannon and recycled through adaptions, including The Wiz, a classic in its own right, which reframes the story through an all-Black cast. With an eye to its legacy, the text reads, it is one that will continue to be "embraced and redefined." This label may as well be speaking to the larger message the museum is trying to tell.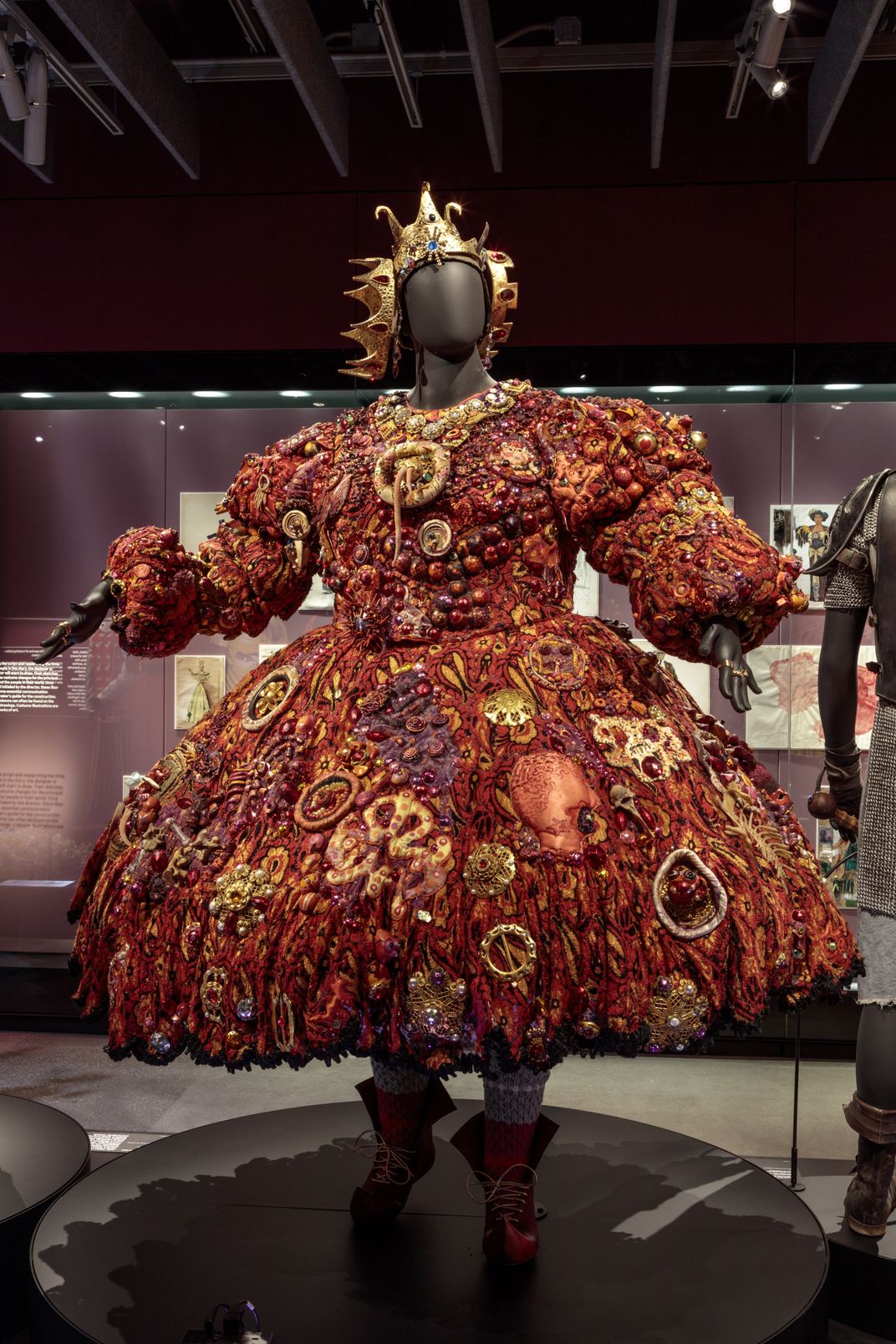 That is what Kramer and Stewart hope, at least. 
"I hope it has a real impact on the industry, actually," Stewart told me in an interview. "I'm hoping [Academy members] come and see things that are surprising to them." Citing pioneers like early African American filmmaking great Oscar Micheaux, whose silent movie Within Our Gates was a powerful response to D.W. Griffith's KKK tribute The Birth of a Nation, she said, "so many filmmakers have not been a part of the canon and part of conventional film history." For Academy members "to recognize this and see, 'I have the ability in my work to cultivate, to mentor, to make a difference in what the industry looks like in the future,' that seems like a tremendous impact we can have because we're located here."
Kramer agreed. "We will help change the industry," he said. "I don't think that's too lofty. And our members are helping us with that. These are members of the film industry who want to actively make change. So I think that's possible. I really do."