Illegal in Iceland: Quirky Bans From the Land of Fire and Ice
From historical bans on Basques to modern-day naming restrictions, Iceland's laws leave a lasting impression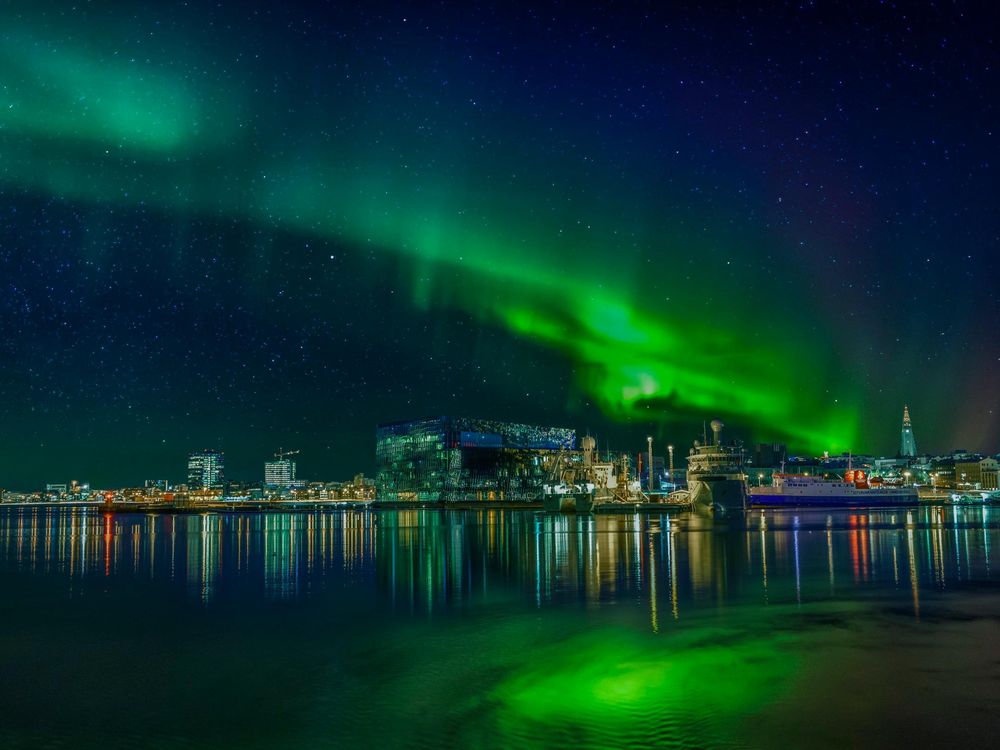 No _________ allowed! At different points during Iceland's long history, that blank could be filled with everything from beer to man's best friend. The country's bans may seem arbitrary at times, but they have shaped the island's unique way of life. Iceland's many no-nos have resulted in major cultural shifts, from a capital city inundated by cats to the ways in which children are named. Read on for a few of the quirky bans that gave Iceland its distinctive character:
Dogs
In 1924, the city of Reykjavik banned keeping dogs as pets. The city's residents aren't all cat people—rather, the measure was meant to prevent echinococcosis, a type of tapeworm that can be passed from dogs to humans. In the 1880s, a full 20 percent of autopsies performed in Iceland revealed the disease, which can cause blindness and severe complications. Even now, the disease is hard to treat and has a mortality rate of up to 75 percent, though it is primarily contracted in Africa.
Pooches aren't illegal in Reykjavik anymore (provided owners get a permit and abide by strict residency, microchipping, vaccination, worming, and leash laws), but the effect of dog-free decades persists to this day. Cats are now the pet of choice in Reykjavik and, as long as they're microchipped, can roam the streets without consequence. Now, the pets are everywhere—an estimated one cat for every ten residents. The cats of Reykjavik can be found pawing at doors, begging from tourists, drinking from water features, rolling around on the sidewalk and jingling from belled collars. Felines are so ever-present on the city's streets that stores sell themed merchandise proclaiming that "cats rule the town."
The city's cats are so pervasive that they even have their own Facebook page. "The cats really add to the Reykjavik personality," Anna Guðbjörg Cowden, admin of Cats of Reykjavik, tells Smithsonian.com. "They are pretty popular among Icelanders and tourists alike. Some people even travel the streets in Reykjavik with cat treat bags in their pockets." Since there aren't many cat predators in Iceland, says Cowden, felines continue to flourish—and given the city's still-tight dog laws, many residents still prefer friends that purr.
Snakes, Lizards, and Turtles
Dogs aren't the only pets who have faced discrimination on the island: To this day, it's illegal to own snakes, lizards or turtles as pets. The reasoning is murky, but some suggest it's because a pet turtle gave its owner salmonella in the 1990s, sparking fear that reptiles and amphibians might infect the island nation. Regardless of the reason, the ban hasn't stopped outbreaks. No large wild populations of sick snakes, lizards, or turtles ever came to be, so perhaps the ban is working (or was never needed in the first place).
Beer
They were dark years in an already dark nation—between 1915 and 1989, beer was banned in Iceland. What began as a temperance-fueled, all-alcohol prohibition in 1915 morphed to a ban on just beer in 1933. The ban was mostly political, as BBC writer Megan Lane explained earlier this year: Iceland was struggling to gain independence from Denmark, and beer was associated with the Danish lifestyle. At the time, drinking beer was not only illegal, but unpatriotic. Officials also expressed concern that because beer was cheaper than other alcohol, it might increase alcohol abuse rates.
But necessity is the mother of invention, and to combat beer's prohibition, drinkers came up with a new cocktail called bjórlíki. The drink featured non-alcoholic beer mixed with a shot of Brennivín, a vodka-like spirit referred to as the "black death" by locals. Beer was finally legalized on March 1, 1989. Each year on March 1, Icelanders remember the occasion with "Beer Day," a drunken night out that recreates the moment the country welcomed back its beer.
Television
Back in 1966, when the government in Iceland ran the country's only television station, nothing aired on Thursdays. The ban was in place so residents would get out and socialize instead of staring at a box. And because July was considered a vacation month in the country, the entire 31-day period turned into TV down time. Nothing aired that month until 1983, and it took until 1987 for Thursday shows to finally become a reality. The exact effect of this ban hasn't been quantified, but perhaps its's part of the reason Iceland publishes the most books in the world per capita.
Basque People
It hasn't happened in about 400 years, but at one time, a Westfjord Icelander who encountered a Basque person was required to shoot on sight. The chilling ban on Basques dates to 1615, when bad weather sank three Basque whaling boats in Iceland. Eighty survivors were left stranded with no food. They took to robbing locals, which heightened tension between the two ethnic groups. The sheriff at the time, Ari Magnússon, decreed that Basques in the region should be killed on sight, leading to the murders of more than 30 Basque natives. In fact, the law stayed on the books until this year. This April, the Westfjords unveiled a memorial honoring the lost souls from the Slaying of the Spaniards, repealed the law, and welcomed Basques once more.
Boxing
Iceland is the only remaining Nordic country to forbid boxing, clinging to a 1956 ban even in the face of changes of heart from Norway and Sweden, which also long opposed the sport. Boxing was originally banned because residents directly attributed an increase in violent crimes to the sport's rise in popularity during the 1930s and 1940s. As a direct response to boxing's ban, alternative martial arts like judo, karate, MMA, and Taekwondo have gained popularity in the country. In fact, one of the most popular figures in MMA is from Iceland: Undefeated Gunnar Nelson from Reykjavik, the sport's poster child, has spawned the launch of several Icelandic MMA clubs.
Non-Icelandic Names
Anyone in the Icelandic phonebook is listed by their first name and profession, because last names are not the same throughout families. Each last name indicates the parent, and whether the person in question is the son or daughter of that parent—for example, the daughter of Ingunn's surname would be Ingunnsdóttir and her brother's surname Ingunnsson. Taking on a new family surname like Jones or Smith was banned in 1925, and is rigidly enforced today.
Plenty of first names are outlawed, too: Every first name in Iceland not on the government's official list of 3,565 names must first be approved by the Icelandic Naming Committee. The goal is to preserve the language, which is the closest to old Norse, and to prevent undue embarrassment from ridiculous names. Though the pre-approved list contains 1,853 female and 1,712 male names, many common names are not on the list. Currently, names are banned when they can't be conjugated according to Icelandic grammar rules or contain a letter not in the Icelandic alphabet. Sometimes this causes problems, preventing people from being issued passports and leaving kids without official names altogether, only to be referred to as "girl" or "boy."
Icelanders have adapted to naming regulations in their own unique ways, mixing technology with tradition. A second phone directory called Ja lists people by mobile phone number, and because many names are so similar, yet different, University of Iceland students developed an app that can determine a user's relatives so they don't fall in love. A bill to abolish the naming laws surfaced in August this year, but a final decision has yet to be made.