How Juneau, Alaska, Is Becoming an Epicenter for Indigenous Art
The city is on a quest to solidify its standing as the Northwest Coast arts capital of the world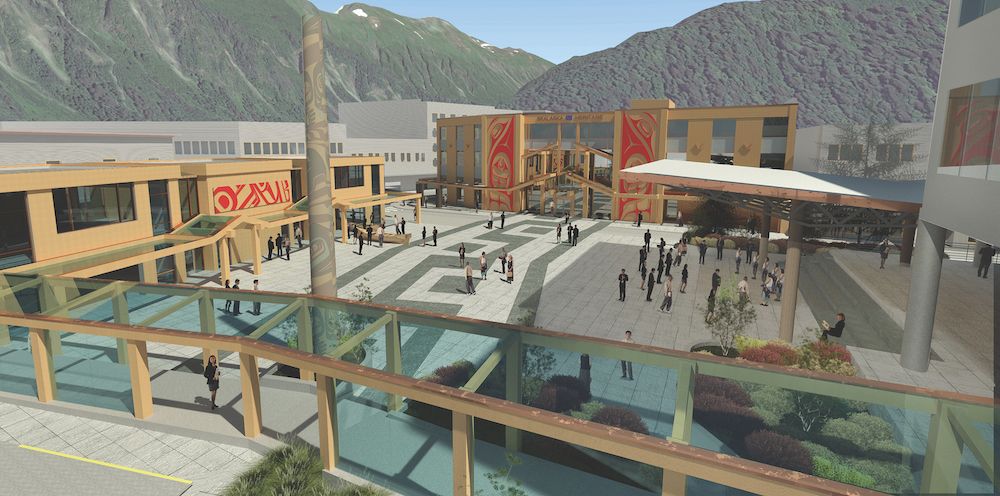 When it comes to art capitals, Rome, New York, Paris and Berlin are a few of the global hot spots that come to mind. However, if the city of Juneau, Alaska, has any say in the matter, it could very well earn a coveted spot on the list.
A community-wide effort began in Juneau in late 2017, when Sealaska Heritage Institute, a private nonprofit that promotes cultural diversity through the arts and public services, announced its plans to make "Juneau the Northwest Coast arts capital of the world." They'd meet this goal through the promotion and support of several Indigenous cultures that are strongly interwoven into the fabric of the region, and whose works exemplify this artistic style. By definition, Northwest Coast art is recognizable by its usage of "formline designs," according to The Canadian Encyclopedia, or "the continuous, flowing, curvilinear lines that turn, swell and diminish in a prescribed manner." The term was coined by art historian and author Bill Holm in his 1965 book Northwest Coast Indian Art: An Analysis of Form. Indigenous artists—particularly the Tlingit, Haida and Tsimshian peoples, all of whom call Juneau and the surrounding Southeast Alaska area home—apply this style of art in everything from drawings and paintings to sculptures and weavings. As a steward of the arts, Sealaska Heritage aims to "perpetuate and enhance" the cultures of these groups, and in the three years since its announcement, the nonprofit, along with members of the local arts community, have inched closer and closer towards their collective goal to become a globally recognized hotspot for the arts.
"Our hope is to make Juneau a destination for art lovers," says Rosita Worl, president of Sealaska Heritage. "Art is everywhere in our community and it's a reflection of our culture. We want to share our passion for [Northwest Coast art], this great and unique art form, on a wider scale."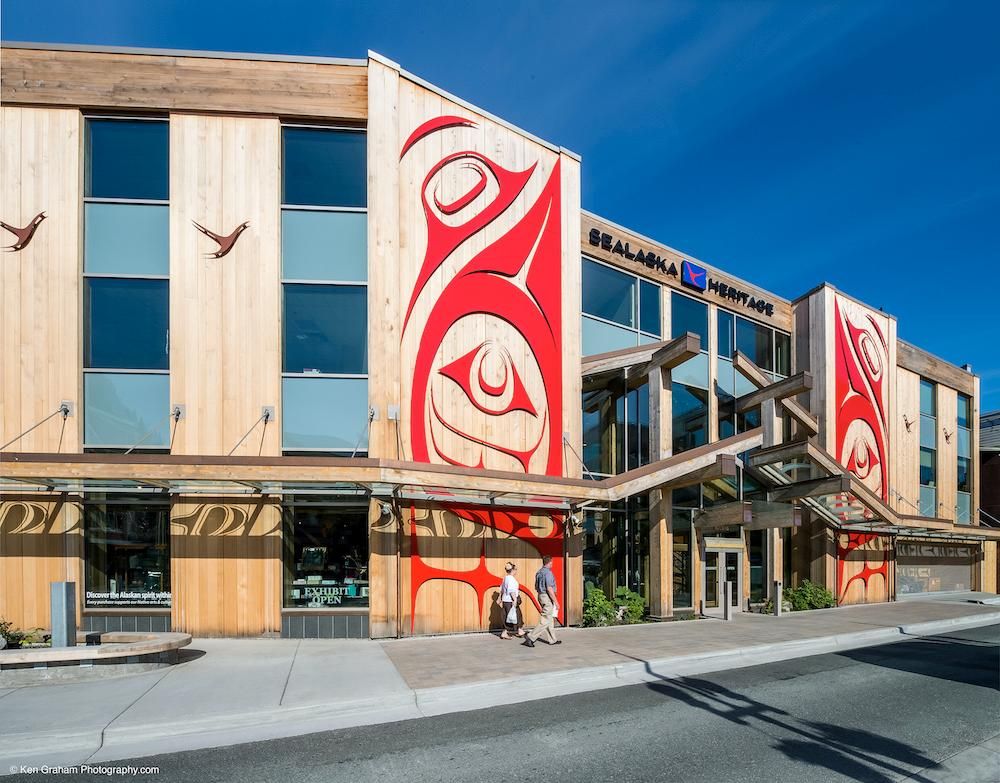 As the capital city of Alaska, Juneau is already recognized as the governmental backbone of the state. Its skyline is dotted with local, state and federal buildings; the Alaska State Capitol, a hulking, marble-pillared structure fills up an entire city block. However, a closer look at Juneau reveals a city populated by art museums, galleries, murals and statues promoting the artistic endeavors of local artists. Public art can be seen all over the city, from the Old Witch totem pole created by Haida carver Dwight Wallace in 1880 that creeps up the side of the State Office Building to the "Raven Discovering Mankind in a Clam Shell" mural by painter Bill Ray, Jr. located on the side of the City Municipal Building. Juneau also plays host to a lively calendar of events (in normal years) that includes Celebration, a four-day gathering of Indigenous peoples (one of the largest in the world) filled with traditional music and dance in June, and the weeklong Alaska Folk Festival every June. Another popular event is First Friday, when downtown galleries and businesses extend their hours on the first Friday of every month.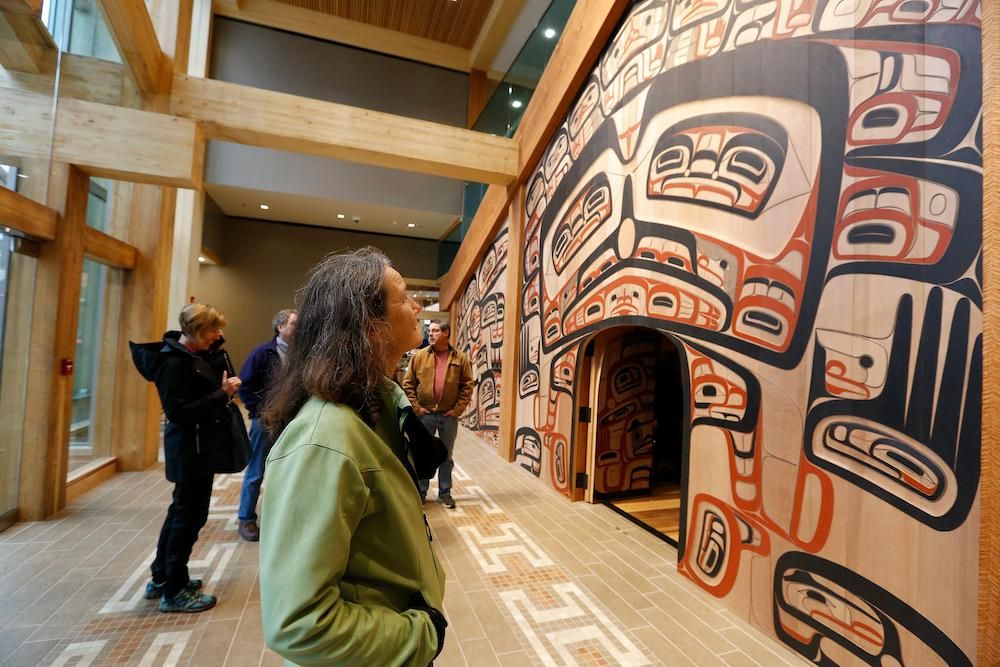 One of the first steps Sealaska Heritage took to reach its goal occurred in 2015, when it opened phase one of its Sealaska Heritage Arts Campus. Known as the Walter Soboleff Building, it's located several blocks south of the capitol building and houses a number of different examples of Indigenous art, from bronze house posts to the largest glass screen in the world, a piece by Tlingit artist Preston Singletary that measures 17 feet by 12 feet. Sealaska Heritage is currently on schedule to complete the project's second phase by next fall. (After the completion of this phase, work will likely begin on Sealaska Heritage's next project, a totem pole trail comprised of 30 totem poles.)
Once complete, the 6,000-square-foot campus will be comprised of both indoor and outdoor spaces that are designed for artists to create different mediums of Northwest Coast art, both on a small and "monumental scale," the latter of which will include totem poles and canoes. Classrooms, a library and a space dedicated to hosting various public events, such as live performances and a Native art market, will round out the site. Sealaska Heritage also plans to offer both credit and non-credit art classes in partnership with the University of Alaska Southeast and the Institute of American Indian Arts, a college based in Santa Fe, New Mexico.
"The art campus will expand opportunities for Alaska Native and Northwest Coast artists to perpetuate the ancient art practices of the Indigenous culture of the area and help educate the public about the continued evolution of these traditions," Worl says. "It will be a community center where people can come and see great art and artists at work."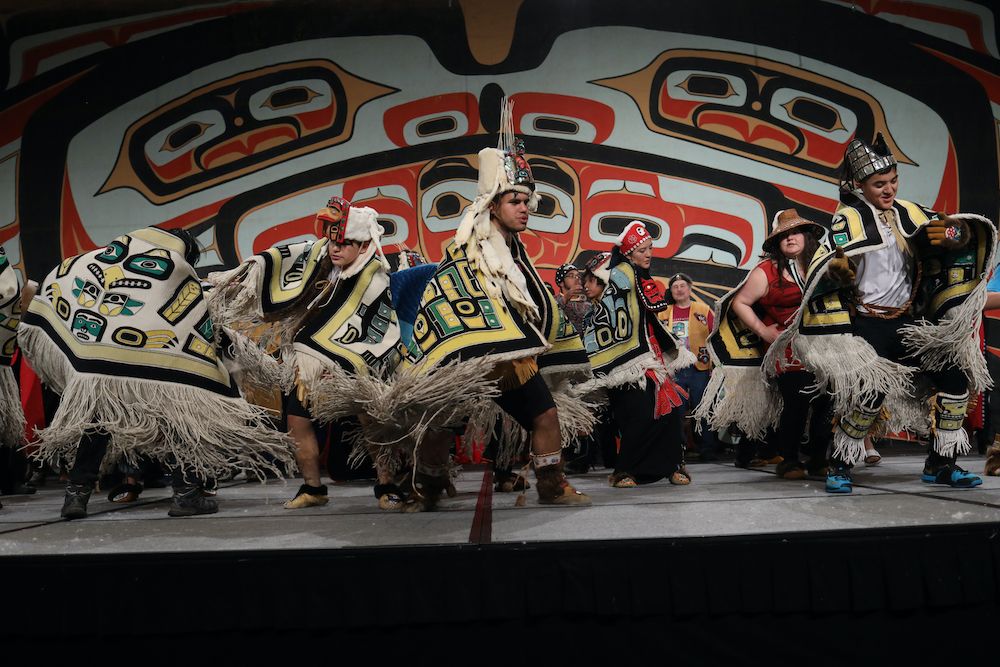 Lily Hope, a Juneau native known for her colorful and intricate weavings that have been on display at the Alaska State Museum, Portland Art Museum and the Burke Museum of Natural History and Culture in Seattle, is hopeful that Juneau's Indigenous art scene will get the recognition that it deserves. As a member of the Tlingit people, she has been weaving since she was 14 years old, when her late mother taught her the craft. Now 40, Hope continues their legacy by weaving arm bands, face masks and jewelry using techniques she mastered while working alongside her mother for many years. Hope also serves as the president and co-founder of Spirit Uprising, a nonprofit "dedicated to preserving the integrity of Ravenstail and Chilkat weaving by promoting excellence, educating students and supporting weaver communities internationally."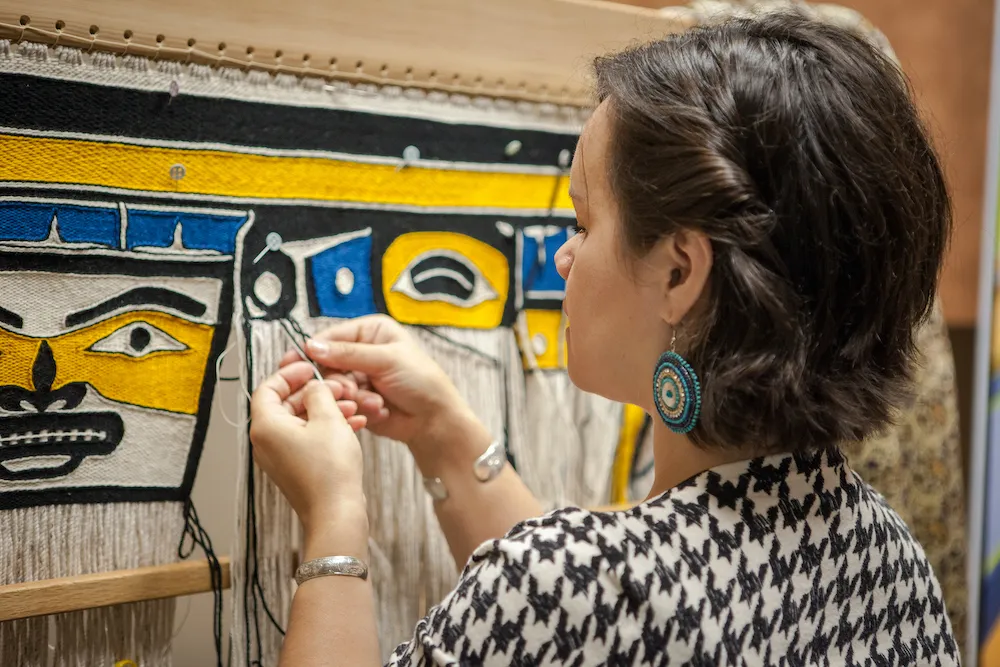 "We have a pretty vibrant arts network here along the Southeast Alaska coast," Hope says. "I'm enjoying being a part of this continued revitalization and reinvigoration of the local Indigenous arts [scene]. The community of artists here is close, and we're always talking and sending each other information and kicking each other in the pants to continue creating our art."
Kelly McHugh, collections manager for the Smithsonian's National Museum of the American Indian in Washington, D.C., says that the museum has worked closely with Sealaska over the years in different capacities, including loaning art for different exhibitions. She says that Sealaska's drive to make Juneau the Northwest Coasts art capital is an "exciting prospect."
"Sealaska is an important force when it comes to cultures of the Northwest Coast," McHugh says. "What I really respect about what [Sealaska] is doing is that they're continuing to support living artists, and the intiative they're embarking on shows a real commitment to contemporary artists and their culture. I think the ripple effect of having this epicenter of living culture that is so supported and vibrant and happening in such a positive way, [is that] it will have an effect on Juneau and then Alaska and then the United States. It's showing a real commitment and validation [of Northwest Coast art]."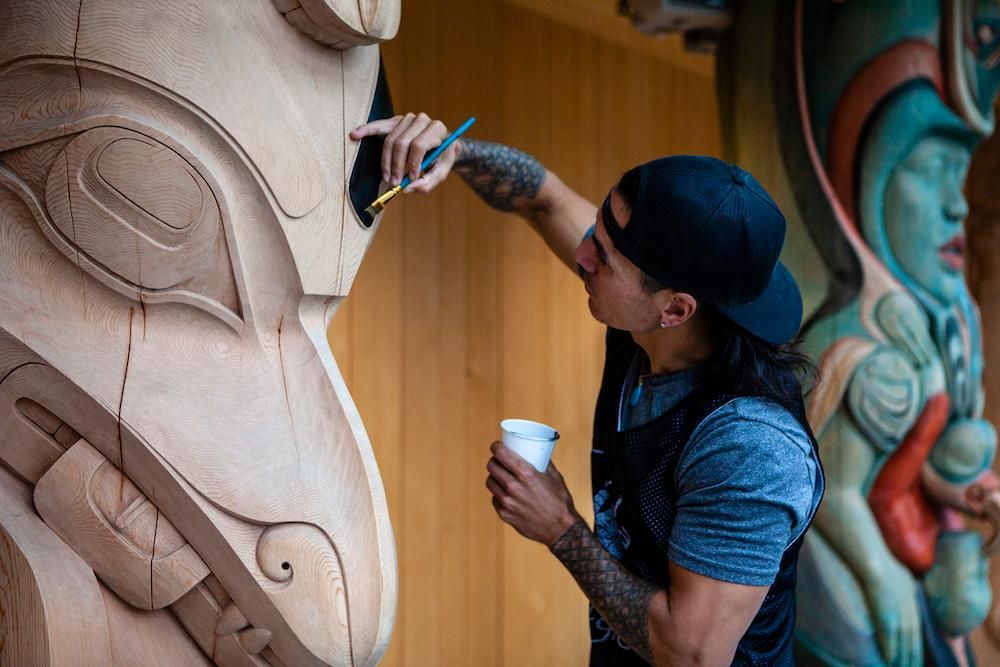 One of the most important outcomes of promoting and supporting local Indigenous artists is to ensure that their crafts continue to be passed along from one generation to the next, just as Hope learned her craft from her own mother.
"Our focus is on art forms that were starting to become extinct," Worl says. "We want Northwest Coast art to be recognizable and to be everywhere. We're working with our local congressional district to try to get it to become a designated national treasure [much like jazz music's designation in 1987]. We're always looking for places downtown for artists to create new murals; we want art everywhere in our community, from street signs around Juneau to pieces on street corners. When people visit Juneau, we want them to be excited about our art."