Holdrege, Nebraska
The project town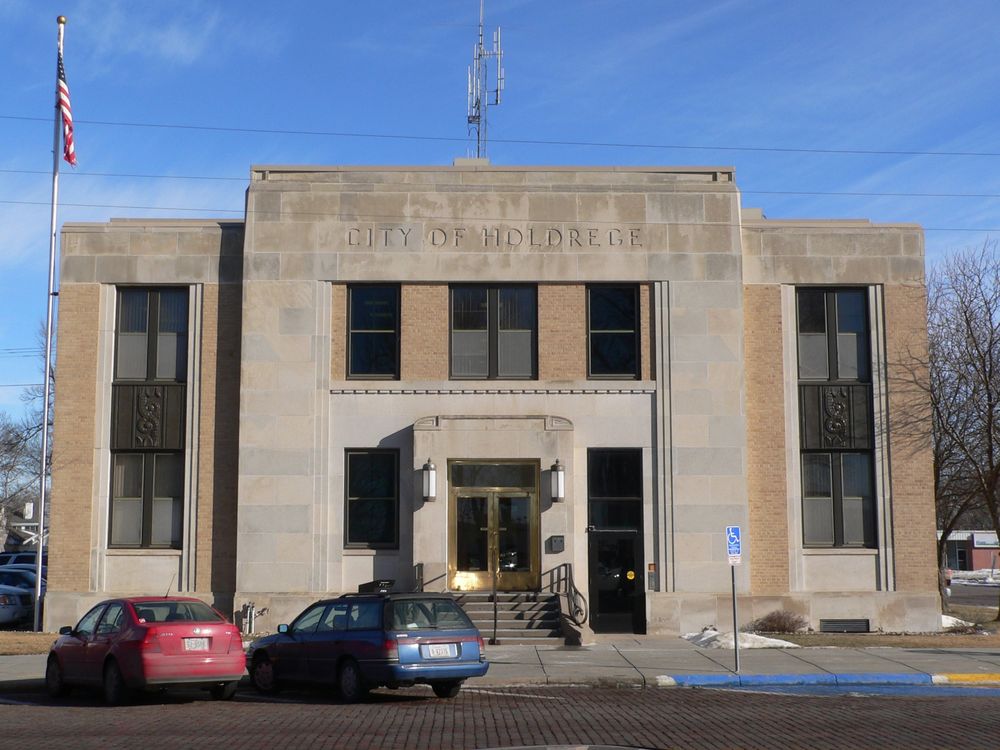 The Homestead Act and the Burlington Northern Railroad drew immigrants to the plains in the 1870's and 1880's. Our town was formally established in the 1884 primarily by Swedish immigrants. The buildings in the city center and many homes on East and West Avenue were built in those times, and they stand today in all of their imperfections yet solid with their historic identity preserved for generations to follow. Before a barn was raised or a house framed, the residents planted a shade tree.
Maple, ash, crabapple and elm trees line the boulevards.
Linden trees were reminiscent of the Old World to our immigrants, and today the tops of century old Linden trees sweep the skies, and their leafy branches cool and shade front yards and porches. Linden tree flowers perfume the town in late spring.
Holdrege is known as a project town. We improve our institutions, build on or build others. In the recent past, we built The Tassel, a performing arts center, and a YMCA building with 5,000 members and recognized nationally for excellence. During the summer of 2012, the Holdrege Chamber of Commerce was awarded a grant to plan a downtown redevelopment project, and next is updating and refurbishing our elementary schools. The population both young and old has every opportunity to prosper and flourish, meaning to do, accomplish, create, and inspire. People who live in Holdrege work, volunteer, start new businesses, show up at school activities, borrow books at the public library, play golf, tennis, boat at nearby reservoirs, and swim and exercise in the YMCA.
I wouldn't say whether the population is more or less judgmental and prejudiced yet in our small town, people of all ages, different walks of life, skin color, income and physical and mental ability join together to live, work and play. We see and often speak to one another daily on our streets, in our businesses and institutions, and we build social capital, a reassuring and valuable asset.