Seven Gorgeous Waterfalls to Chase in Taiwan
Rainbows, records and golden water make these majestic falls a can't-miss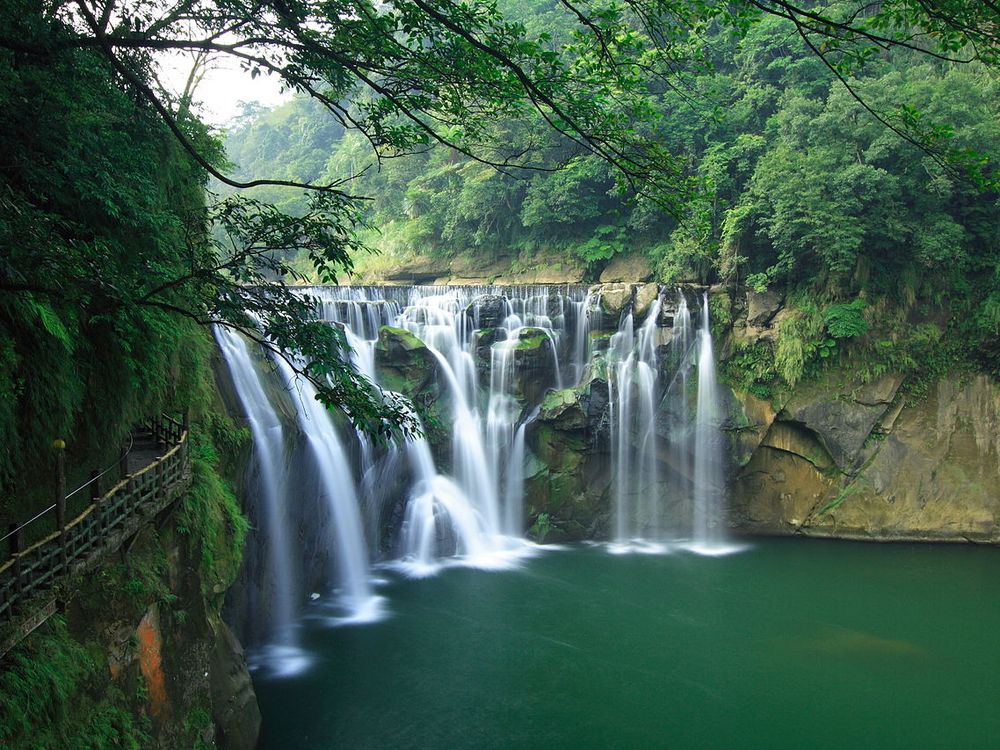 When Portuguese sailors first caught sight of Taiwan in the 1540s, they were so struck by the island's scenery that they called it Ilha Formosa—"Beautiful Island." Of course, the lush, topographic landscape of Taiwan was already well-known to its aboriginal residents, the oldest of whose cultures go back as far as 30,000 to 40,000 years.
Though a hodgepodge of cultures and traditions have exerted their influence on Taiwan throughout the centuries to create its unique culinary scene, architectural history and street culture, Taiwan's natural beauty remains in a class of its own. Studded with eight National Parks, 18 National Forest Recreation Areas and 14 national scenic areas, there's no shortage of natural wonder in Taiwan. And one of Taiwan's most stunning natural features? Its waterfalls. 
Taiwan's climate and geography have made it ideal for the formation of these cascading streams. The country has a mix of subtropical and tropical climates, and Taiwan's seasonal monsoons dump an average of 98 inches of rain a year on the island. The country also lies on a complex convergent plate boundary that created a mountainous, heavily forested terrain in the east. Together, these elements create a saturated, craggy landscape with plenty of space for waterfalls.
From one of the largest in East Asia to a waterfall that appears to drip gold, here are seven of Taiwan's can't-miss falls: