A Guide to Hemingway's Paris
From writing haunts to favorite bars, follow the ex-pat author's steps through Paris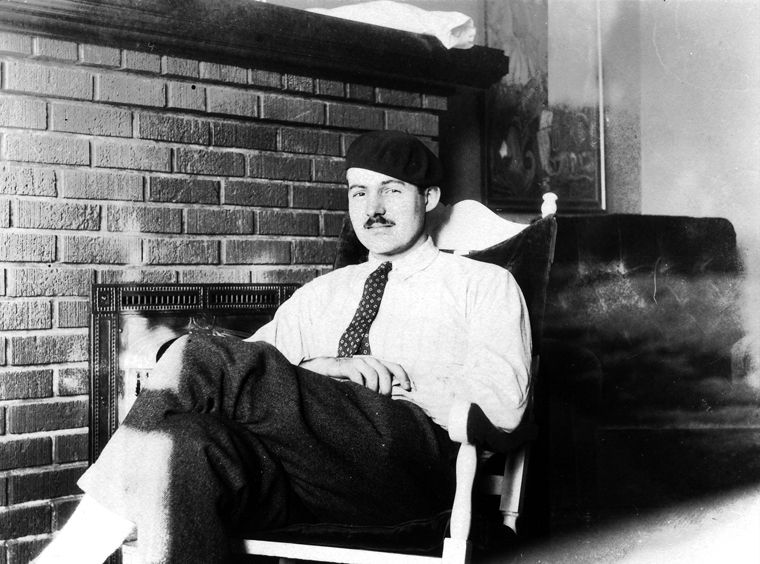 Ernest Hemingway was a man of the world, and his global travels are well-reflected in his famous works. The Caribbean, Africa, America and Europe all hosted the famous writer at one point or another, but perhaps no location is as heavily associated with Hemingway as Paris. "If you are lucky enough to have lived in Paris as a young man," Hemingway once wrote, "then wherever you go for the rest of your life, it stays with you, for Paris is a moveable feast." 
Hemingway moved to Paris with his first wife, Hadley, in 1921. The young couple lived in an apartment on the rue Cardinale Lemoine in Paris' 5th arrondissement. The apartment was sparse, with no running water and a bathroom that consisted of little more than a bucket. Hemingway rented another space, at 39 rue Descartes, where he did his writing.
During their time in Paris, the Hemingways became acquainted with other ex-pats living in the city. Composing the famous "Lost Generation," these artists, including Gertrude Stein, Ezra Pound, Picasso and James Joyce, became central to Hemingway's growth as a writer.
The couple left Paris in 1923, when Hadley discovered she was pregnant with their first child. But their absence was short lived: after giving birth in Toronto, the couple brought their baby back to Paris in January of 1924. This second life in Paris ushered in one of Hemingway's most prolific creative periods, during which he wrote works such as The Sun Also Rises and Men Without Women. In 1927, Hadley divorced Hemingway after discovering his affair with Pauline Pfeiffer, a fashion reporter. Hemingway and Pfeiffer married only a few months later and left Paris for Key West the following year.
​Even though nearly a century has passed since Hemingway lived and wrote in the streets of Paris, his unique version of the city remains: stroll through the windy avenues of the Left Bank, visit the Jardin Luxembourg or sit down at one of his favorite cafés to make Hemingway's Paris your own.