The Forgotten Jewish Pirates of Jamaica
Today, some tour operators and cultural historians are calling attention to the country's little-known Jewish heritage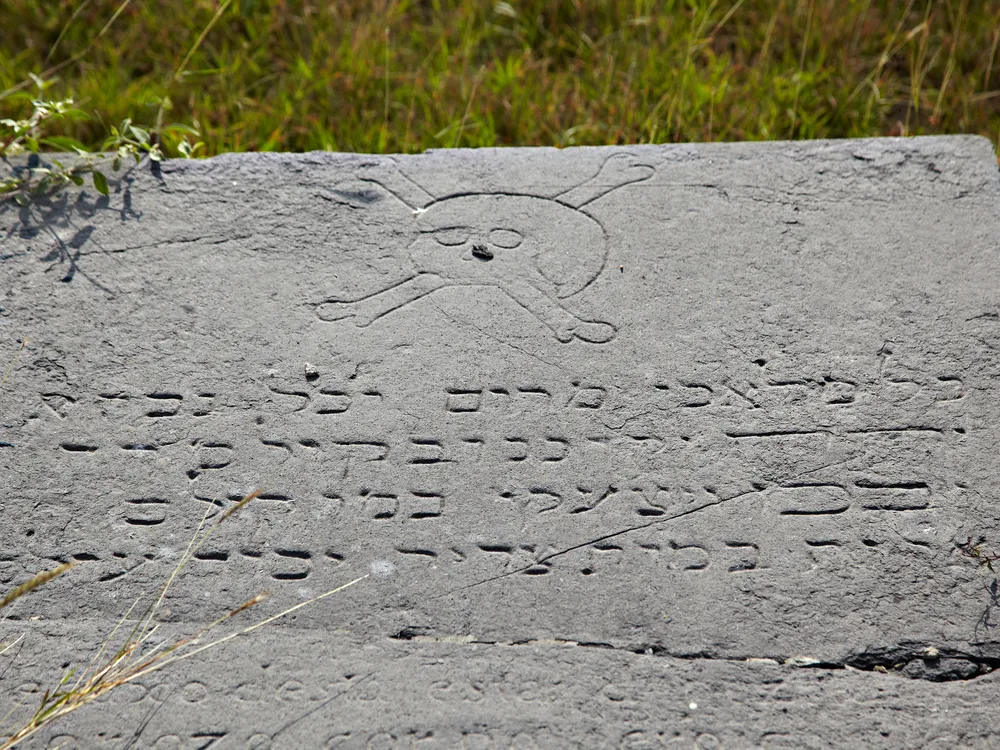 I was in Kingston's spooky Hunts Bay Cemetery, located in a shantytown near the Red Stripe brewery, tramping through high grass with a dozen fellow travelers. We passed a herd of cattle that was being pecked by white egrets before finding what we were looking for: seven tombstones engraved with Hebrew benedictions and skull and crossbones insignia.
Centuries ago, the coffins buried here were ferried across Cagway Bay from Port Royal, once known as "the wickedest city in the world" and an inspiration for the Pirates of the Caribbean movie franchise and amusement park ride. This was once the domain of the little-known Jewish pirates who once sailed the waters of Jamaica. Their history captures a somewhat different side of the island than its recently adopted tourism slogan: "Jamaica—Get All Right."
Jews have been a recognized part of Jamaican cultural life since 1655, when Britain took power from Spain and welcomed Jewish immigration, though some date their presence here to Columbus's second voyage to the Americas. Many were successful gold traders and sugar merchants. Some, like Moses Cohen Henriques, a crony of Captain Henry Morgan who once plundered the modern day equivalent of almost $1 billion from a Spanish galleon, were marauding buccaneers. Though today's Jamaican Jewish population is fewer than 200, there are at least 21 Jewish burial grounds across the island.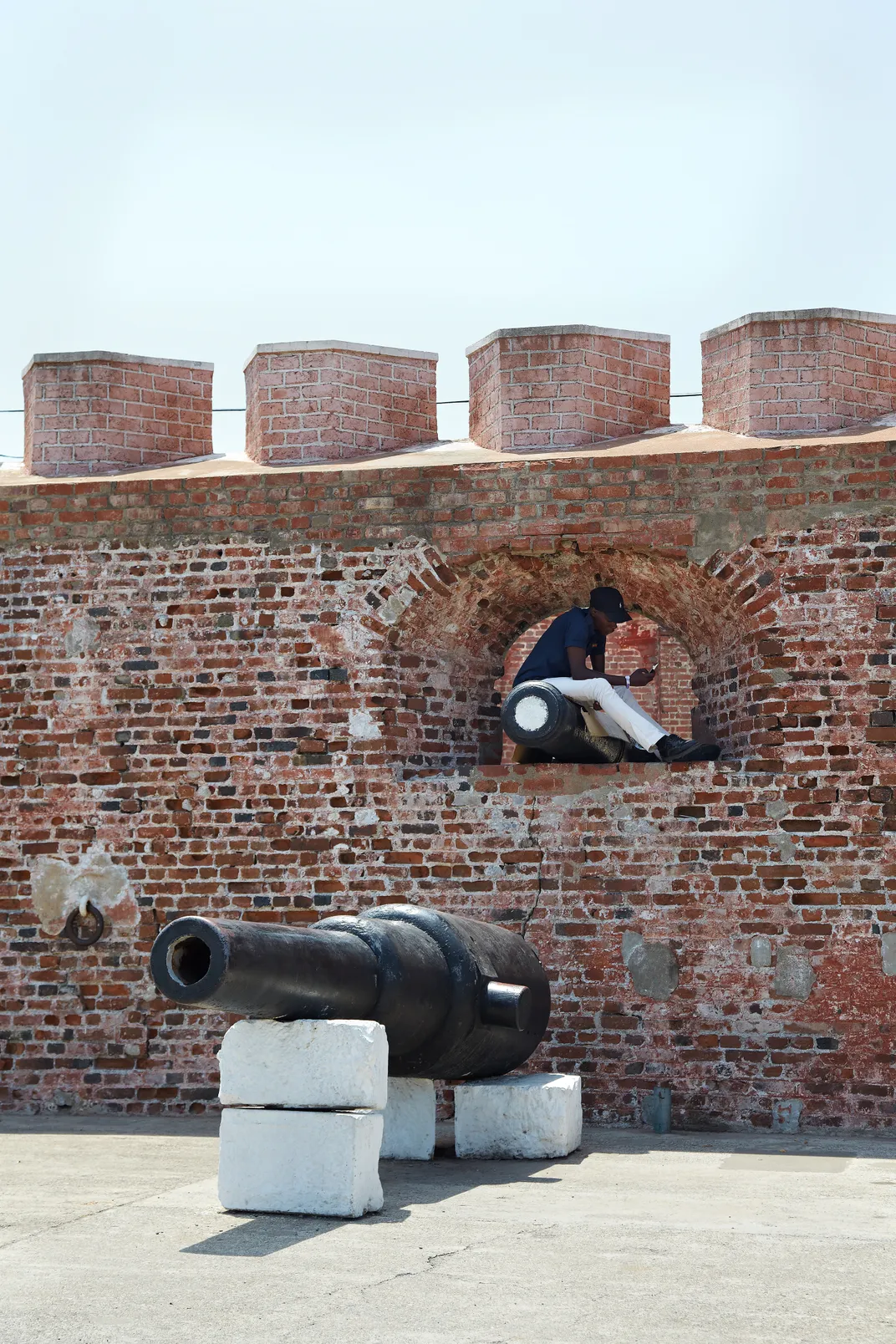 Since 2007, Caribbean Volunteer Expeditions (CVE), a nonprofit focused on cultural preservation throughout the Caribbean, has been leading groups like mine in an effort to document this largly forgotten history by transcribing epitaphs and compiling an inventory of grave sites. With trips spearheaded by Rachel Frankel, a New York-based architect, it hopes to promote conservation of Jewish cemeteries and raise public awareness of them. In the 18th century, the French Enlightenment writer Guillaume-Thomas Raynal advocated that Jews adopt Jamaica as a homeland in the Caribbean, since it had already become a locus of Semitic commerce. With Kingston just a four-hour flight from New York, the island could still become a vital part of Jewish life, if this part of its history were better known.
Some of those trying hardest to make this happen are American descendants of those Jewmaicans, like David Vann deCordova Jr., a 54-year-old Baptist lawyer and part-time genealogist from Beaumont, Texas. Two of his ancestors founded the Jamaica Gleaner newspaper in 1834. At Orange Street Cemetery near Trenchtown, the neighborhood Bob Marley made famous, I watched as he crouched, wearing a beige bird-watching hat and generously pocketed alpinist's vest, and drew the intricate finials of his Jewish ancestor's headstone. "I feel an attachment to the history of this place," he told me.
CVE is not alone in trying to draw attention to Jamaica's Jewish history. Two years ago, Anna Ruth Henriques, a descendent of Moses Cohen Henriques and the daughter of Ainsley Henriques, the paterfamilias of Jewmaican life, launched Jamaica Jewish Tours. The company sells custom itineraries that visit key spots in the island's Semitic history, like the formerly Jewish-owned Appleton rum distillery and the Serge Island, Good Hope, and Hampden sugar plantations, and graveyards like the Jewish cemetery at Rowes Corner, a family sepulcher tucked among tangled Tarzan vines on the island's southeastern coast. In Falmouth, the country's main cruise hub, Marina Delfos, founder of Falmouth Heritage Walks, offers tours of the Jewish cemetery for Royal Caribbean, Holland America, and Carnival passengers as well as other visitors to the area.
During a dinner at the Liguanea Club, a stately Kingston resort featured in the opening scenes of Dr. No, I met Doug Reid, a gallerist who sits on the board of Shaare Shalom, Jamaica's sole synagogue. With its sanctuary floor covered in white sand in tribute to the Iberian Jews who had to muffle their footsteps when they prayed in secret during the Spanish Inquisition, it is another pilgrimage site. The Jewish Heritage Center, next door, features exhibitions explaining the complex history of Jamaican Jewry.
As he worked his way through an oxtail, Reid told me that he believed CVE's cemetery documentation efforts would spur economic growth by increasing interest in Jamaica's Jewish heritage. His uncle, Anthony Alberga, a Toronto-based developer, belongs to a Jamaican-Canadian consortium that recently acquired the landmark Oceana Hotel property near the Elletson Road Cemetery, an Ashkenazi burial ground close to the Kingston waterfront, with an eye toward a 2017 reopening. Alberga is also working with the Jamaican government on an effort to lure cruise ships, which have long steered clear of Kingston, back to the capital city by offering tours of Jewish sites.
Such investments could give visitors—even non-Jewish ones—reason to visit beyond the beaches. "Heritage is one of the cards that Jamaica does actually have and can deploy," said another dinner guest, James Robertson, a professor and the president of the Archeological Society of Jamaica. "Sun, sand, sea, and whichever amount of Ss you want to add are not going to be enough to run the Jamaican tour board now that Cuba is shiny and available."
For some, "heritage" in Jamaica might be synonymous with Rastafarianism. In fact, Rastafarianism is inextricably intertwined with Judaism: the religion's messiah, the Ethiopian emperor Haile Selassie, claimed descendance from King Solomon and it shares symbols like the Lion of Judah and kosher laws. Great Huts, an eco-resort near Port Antonio, on the country's northwestern shore, is built on this twinned heritage. Run by Paul Rhodes, a Jewish doctor from Brooklyn, it combines Judaic and Afrocentric qualities in its design and amenities (such as a kosher kitchen) and offers educational tours on topics like the Jewish role in Rastafarianism, Jewish pirates, and the Jewish diaspora in the Caribbean.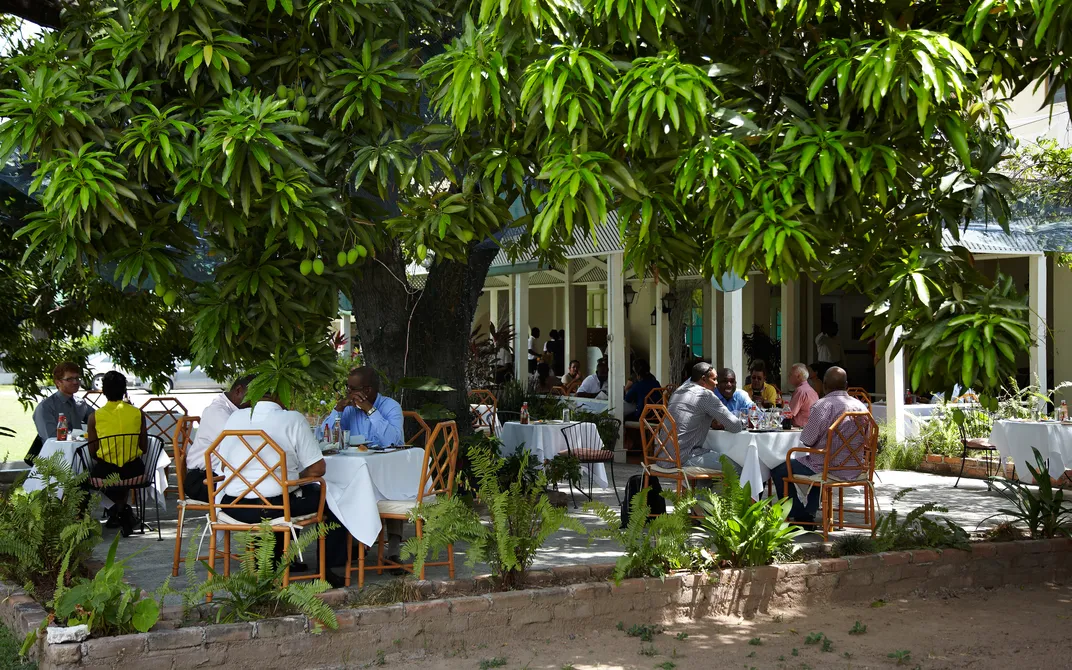 If Jamaica were to become a second tropical Jewish homeland (after Florida, of course), the obvious capital would be Port Royal, which sits at the end of a long isthmus across from Kingston. In the 17th century it was the center of Jewish life on the island, with a synagogue and a central thoroughfare called Jews Street, until it was destroyed in 1692 by an earthquake.
Today, it's a hodgepodge of homes stuccoed in bright purples and pinks that deCordova and I traipsed past in search of cold Ting, Jamaica's signature carbonated grapefruit drink. But it's being positioned to become more attractive to visitors, with the expectation that cruise ships will begin returning to Kingston. There's a restoration plan set to begin next year for the 19th-century cast-iron Old Naval Hospital, which will become home to a boutiques and cafés as well as a maritime museum and a small theater.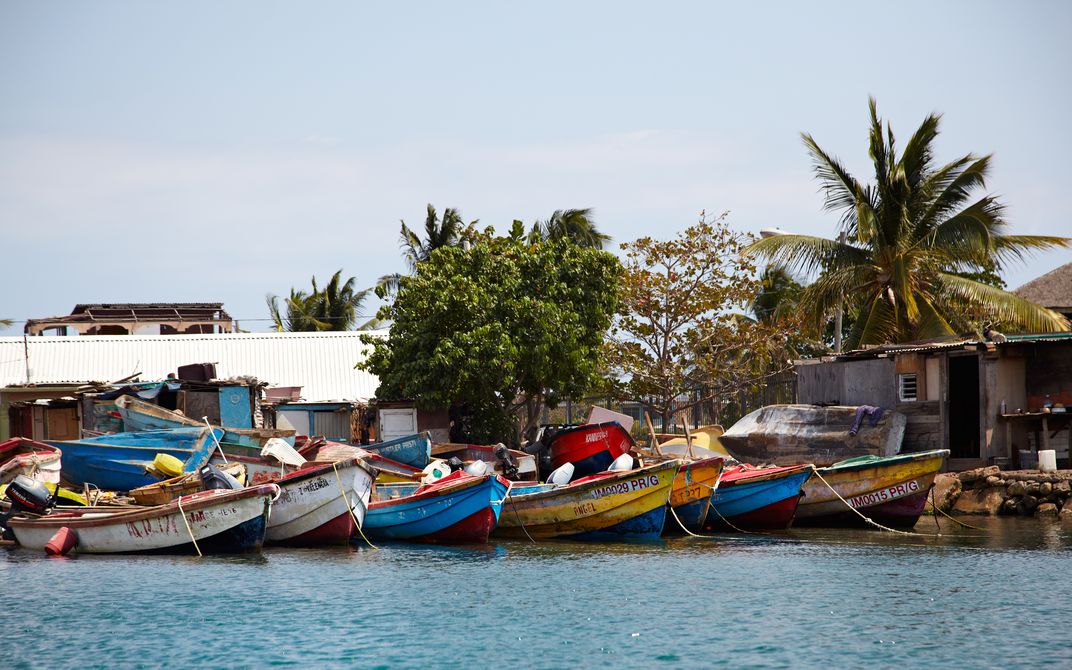 DeCordova and I smelled ganja smoke and burning peat as we wandered through historic Fort Charles, also in the midst of a facelift. Built in 1655, it was used by the British to defend their newly acquired colony from the Spanish. As we peered through the semicircular gun ports, with cannons that still point toward the harbor, I could understand how integral it was in protecting scallywags like Cohen Henriques in securing the entrance to the Kingston Harbor to pour their riches back into the city of sin.
That evening, a group of CVE volunteers grabbed a table upstairs at Gloria's, a beloved local mainstay that serves curried conch, a seafood-heavy "buccaneer's mix," and fried bammy (Jamaica's traditional cassava flatbread). We washed away the heat of the day with chilled Red Stripe and gazed out at Kingston, long considered unsavory by travelers. It took on a picaroon allure spread out across the harbor, twinkling in the fading light like doubloons in a treasure chest.
Other articles from Travel + Leisure: