Seven Foods You Have to Try in Chile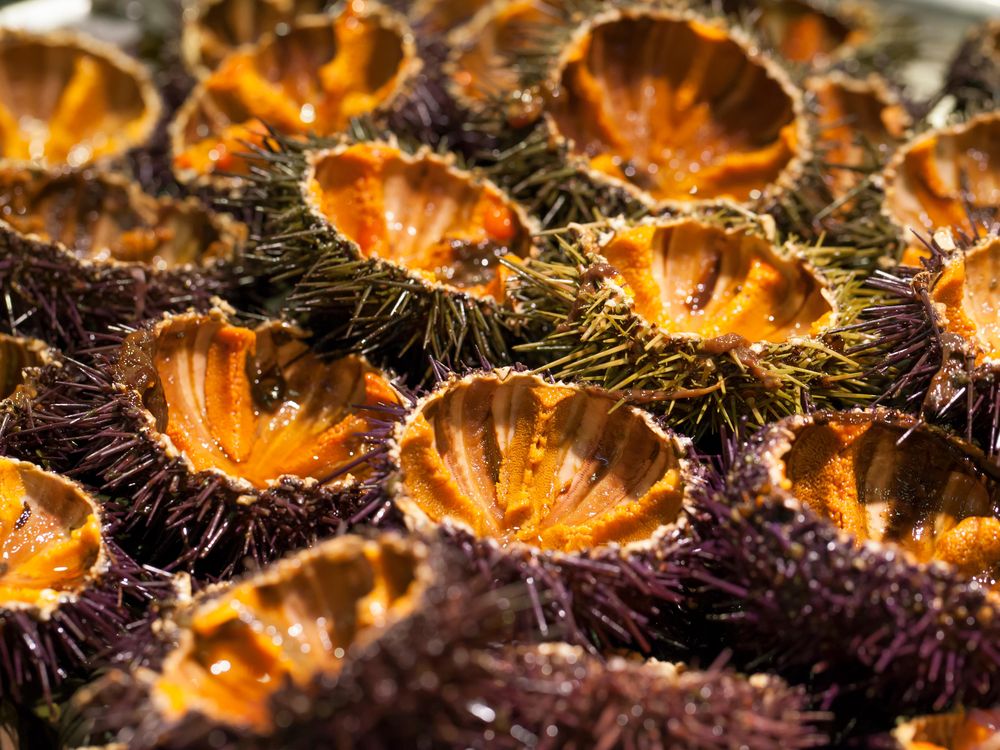 This story originally appeared on Travel + Leisure.
With the mountainous Andes and rugged Patagonia regions, Santiago and its populous city life, and the countless coastal beach towns and port cities, Chile is one the most regionally diverse countries in South America.
Each area of the country offers travelers unique environments, and Chilean cuisine is equally as varied. There is an abundance of recipes in each region, but there are a few key dishes you can find no matter where your journey through Chile takes you.
Pastel de Choclo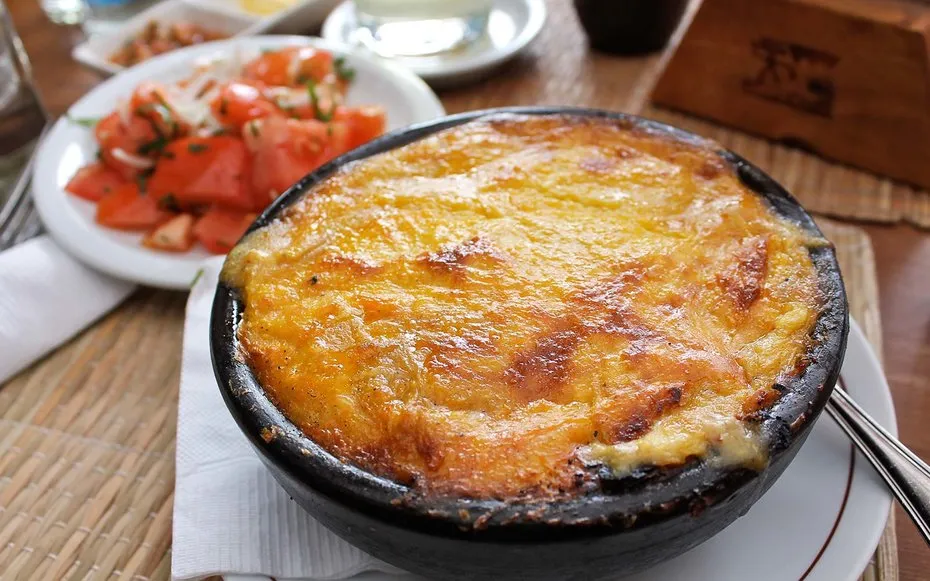 Starting off in the Elqui Valley, a region popular for its stargazing possibilities, you'll find a range of Andean cuisine. Among the mountainous dishes is pastel de choclo, which translates to "corn pie." But the dish, pictured above, is so much more than that.
There are variations throughout the region, but typically the dish is made with sweet corn that is grounded, seasoned, and mixed with a hard boiled egg, olives, and ground beef or chicken. It reminded me of what an Andean quiche could be like—with corn instead of an egg base and no crust.
Empanada de Pino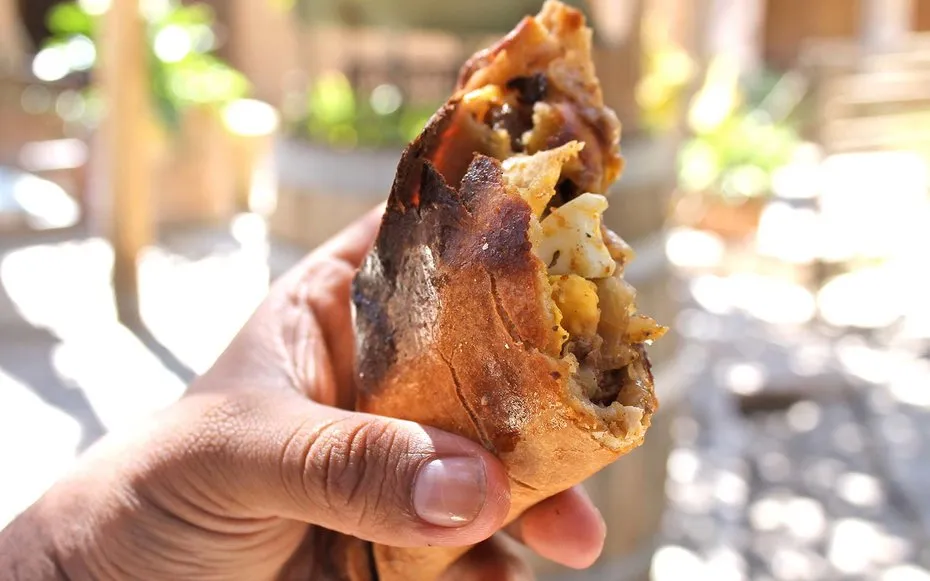 An empanada is stuffed pastry with a filling which is then baked or fried. Every Latin American country has their own take on the classic empanada, but in Chile you get a lot for your money: There are a handful of fillings used but the most traditional one is pino, ground beef mixed with onions, raisins, olives and hard boiled eggs.
Sizes vary—while some South American countries' empanadas are more snack, a traditional empanada in Chile can be big enough to be your whole meal.
Churrasco Sandwich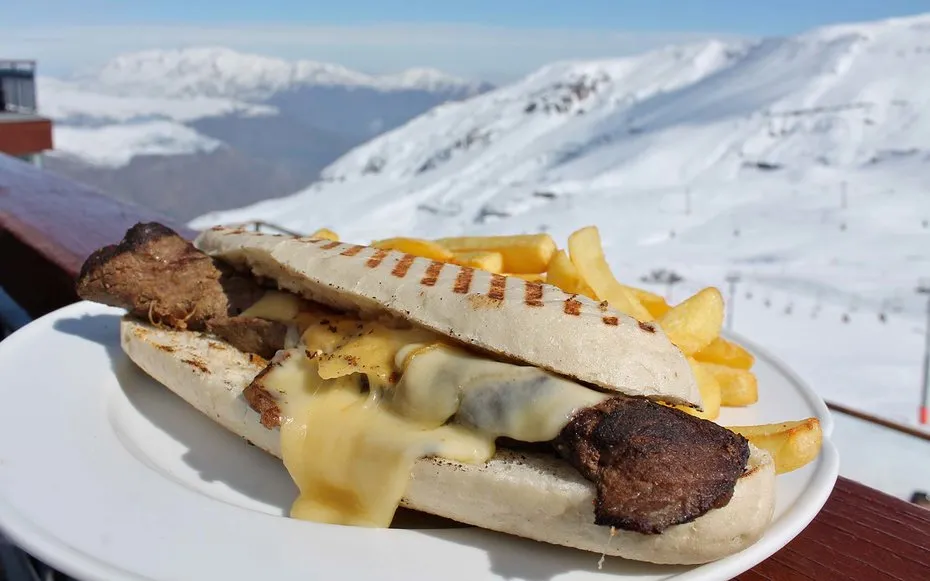 If you're a meat eater, you'll find your bliss in Chile. Countless forms of beef, lamb, goat, and even llama can be had in the country (though the latter would only be found in the northern regions).
Churrasco is thin cuts of steak, grilled and served on a local bread and can be joined with tomato, avocado and mayonnaise. You can find it late at night from various street vendors in Santiago to the restaurants in Andean ski resorts such as Valle Nevado. Served with French fries and a fried egg on top, it can also be served as a full meal in the typical Andean "a lo pobre" style (meaning "poor man's").
Arrollado de Huaso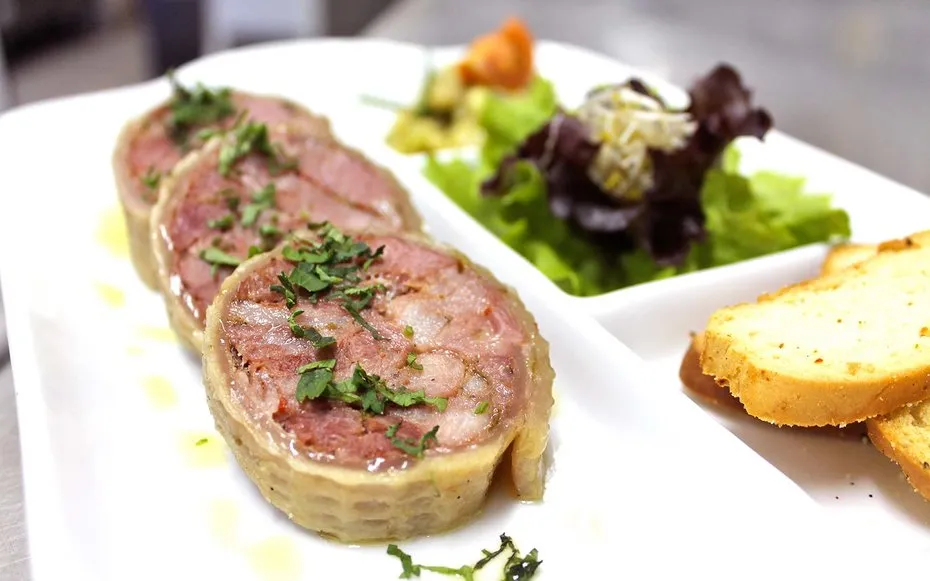 An Anthony Bourdain favorite from Chile, arrollado de huaso is pork roll that's been chopped up, mixed with bacon slices, chilis and spices, rolled in pork skin and then boiled. Served with an avocado salsa and other veggies, it's a southern Chilean dish.
Erizos del Mar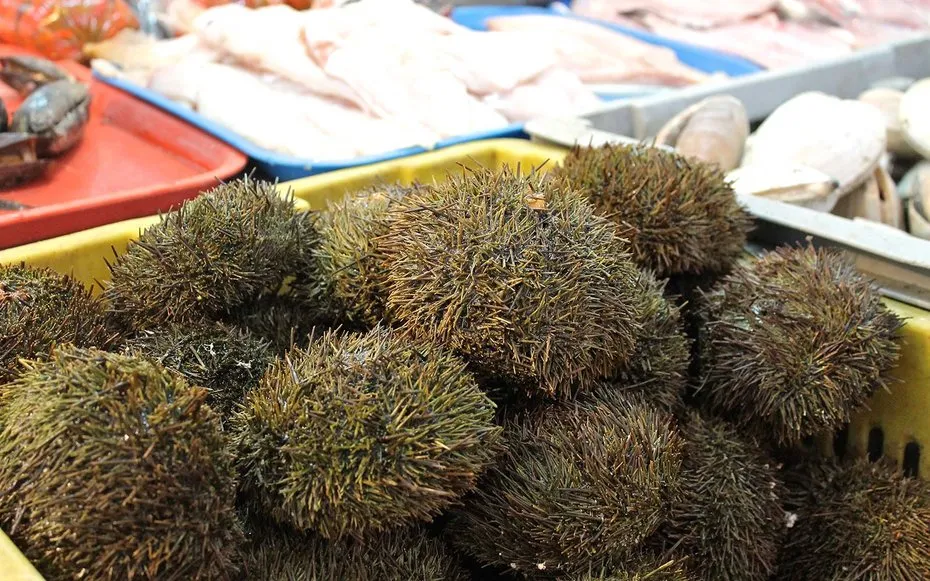 Since this is a coastal country, seafood plays as large a role in the Chilean diet as meat. Razor clams covered with parmesan and crab pies to lobster and squid plates, there's seafood dishes aplenty that are beloved by Chileans.
Pablo Neruda even wrote an ode to conger eel soup. Seafood is so diverse it's no surprise that a Chilean favorite for centuries includes the sea urchin. Loaded with a lot of idoine and slimy, if you haven't had it before it tastes like tongue and has a fresh-from-the-sea flavor. It can be found raw and served clean from the shell in restaurants and fish markets.
Sopa Patagonica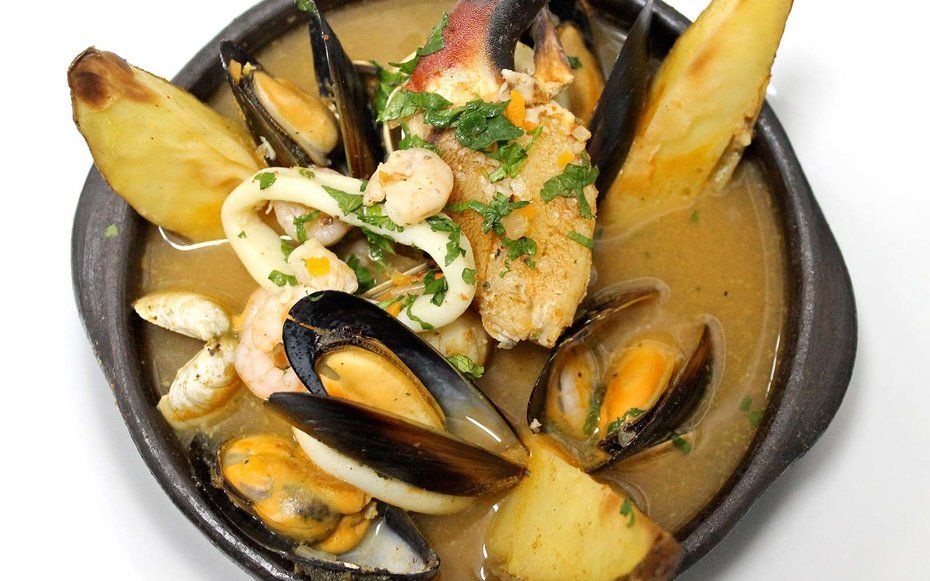 A traditional soup dish of the Chiloé Archipelago, a region of several islands off the central coast of Chile, pork meat is mixed with seafood such as shrimp and mussels and Chilean potatoes.
Chilote cuisine is based on a big use of the contents of this traditional soup as they are plentiful with variations growing on the different islands. Seafood soups can be found year-round throughout the country, and can be mixed or focused around one main fish, shellfish or crustacean.
Mote con huesillo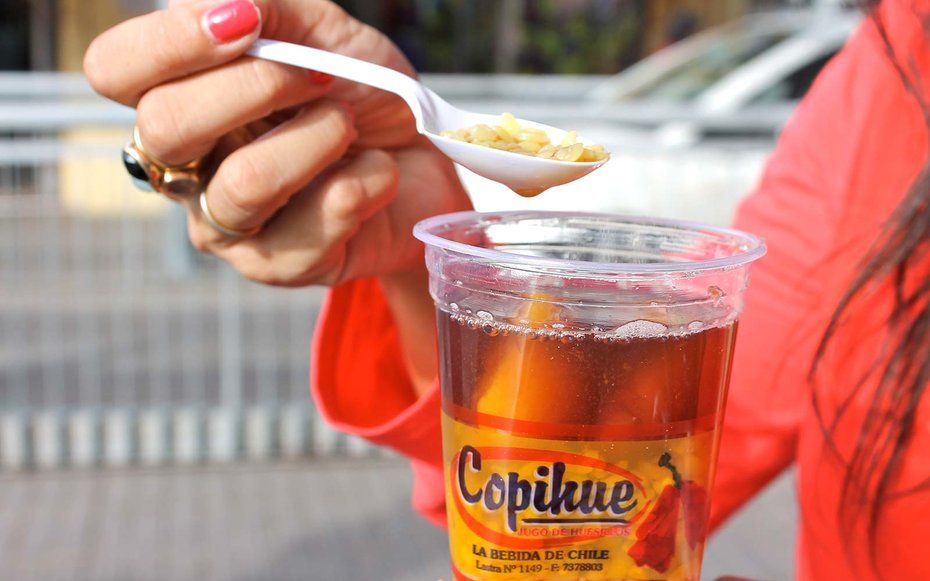 Walking through Santiago or other cities in Chile you may see people drinking what looks like a tan cocktail from street vendors. It's actually a non-alcoholic dessert drink that is traditional for Chileans in the summer called mote con huesillo. It's made from dried peaches soaked overnight in a nectar syrup and mixed with fresh wheat, water, and dark brown sugar.
Andrew Villagomez is a freelance writer, photographer, and blogger. Follow him on Instagram and Twitter: @VeeTravels.
Other articles from Travel + Leisure: