Follow Ian Fleming's Footsteps Through Jamaica
Discover the author's favorite places—as the 25th James Bond movie hits theaters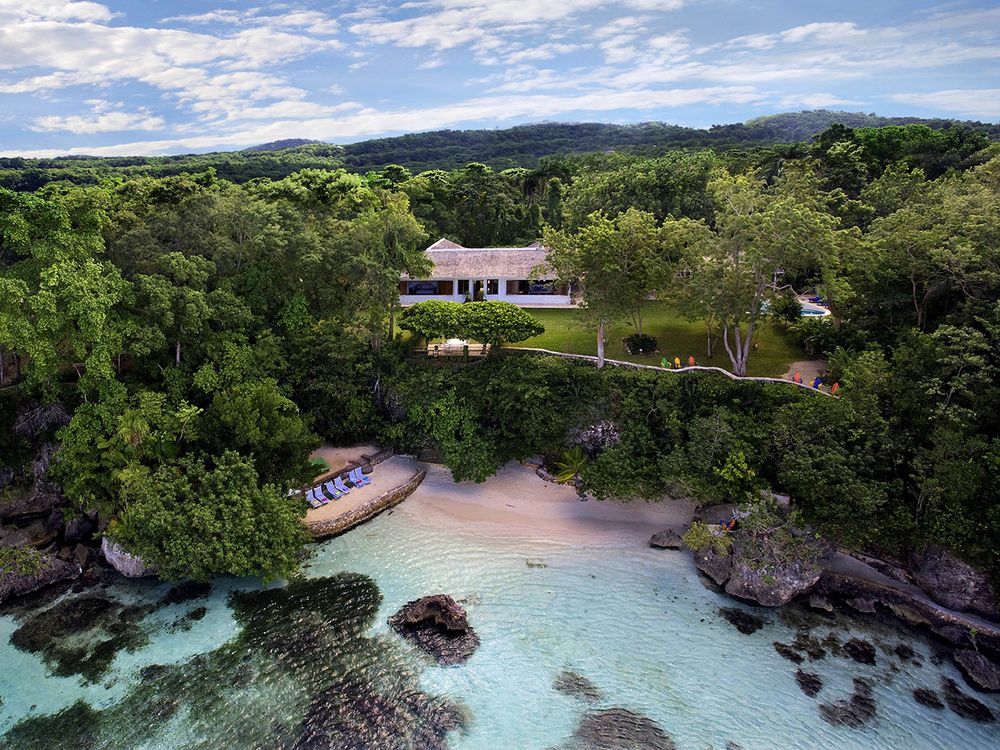 Ian Fleming, the creator of James Bond, was actually a secret agent himself. While serving in Britain's Royal Navy during World War II, the now-famous author told his Naval Intelligence colleague Robert Harling that he intended to write the "spy story to end all spy stories." And he did, producing a library of 14 books about Bond, beginning with Casino Royale in 1953 and ending with Octopussy and the Living Daylights in 1966, that inspired the film series and spawned 24 more books, written by six other authors, about the spy.
Despite serious issuess of sexism, racism and homophobia surrounding Fleming and his works, the film franchise continues to thrive. The 25th installment in the collection, No Time to Die, featuring actor Daniel Craig in his last appearance as the fictional spy, hits the big screen on October 8. Director Cary Fukunaga and his more immediate predecessors have worked to soften Bond's troubled side with strong female characters, like Nomi, the first Black woman 007 agent played by Lashana Lynch in No Time to Die, and some fans and critics (like Bruce Feirstein from The Washington Post and British political leader Keir Starmer) argue that the next James Bond should be a woman or a person of color.
London-born Fleming wrote all of his James Bond books from Goldeneye, his winter home in Jamaica. Then a British colony full of sugarcane plantations, Jamaica wouldn't gain independence until 1962. The island nation also features prominently as a setting in the books and the movies, and influenced the soundtracks to the films. Here are five spots in Jamaica with ties to the writer.
Blue Mountains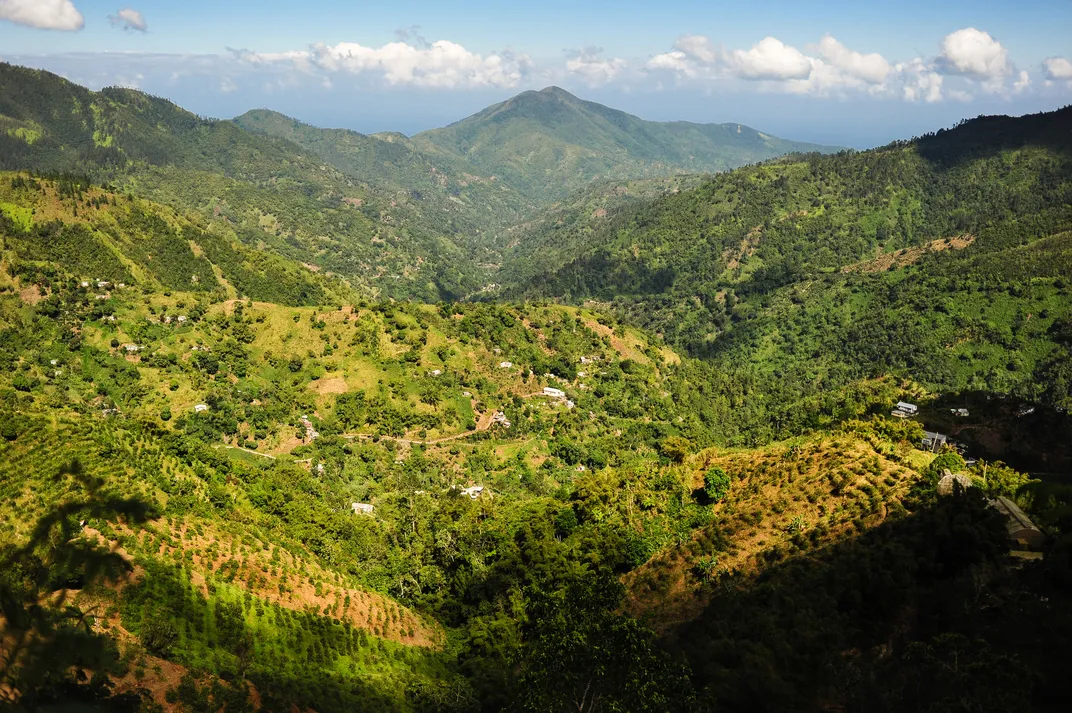 When Fleming first visited Jamaica to attend a naval conference in 1943, he stayed with a friend, Ivar Bryce, in the Blue Mountains, a range on the island's eastern side reaching 7,400 feet in elevation. It was here, at Bryce's wife's house, Bellevue, that Fleming decided to live in Jamaica and write. He had already decided during the war that he wanted to write spy stories, but this trip solidified Fleming's future home, and also a recurring setting for the James Bond novels. Bryce was convinced Fleming did not have a good time, since he visited in the rainy season and it poured for most of the trip. Fleming proved him wrong though when he told Bryce, "You know, Ivar, I have made a great decision. When we have won this blasted war, I am going to live in Jamaica. Just live in Jamaica and lap it up, and swim in the sea and write books." Today, the Blue Mountains, together with the John Crow Mountains, are a UNESCO World Heritage Site known for coffee production, misty weather, ample bird watching and hiking trails.
Port Maria's Town Hall
In March 1952, Fleming married Ann Rothermere (whose maiden name was Charteris and first married name was O'Neill) at the town hall in Port Maria. Throughout both of Ann's previous marriages, she and Fleming had an on-again-off-again affair. Fleming refused to get married after her first marriage fell apart, so she remarried Viscount Rothermere, whose full name was Esmond Cecil Harmsworth, while maintaining her relationship with Fleming. She only divorced Rothermere when she became pregnant with Fleming's child in 1948. The town hall where Ann and Fleming married is still standing and open to visitors.
GoldenEye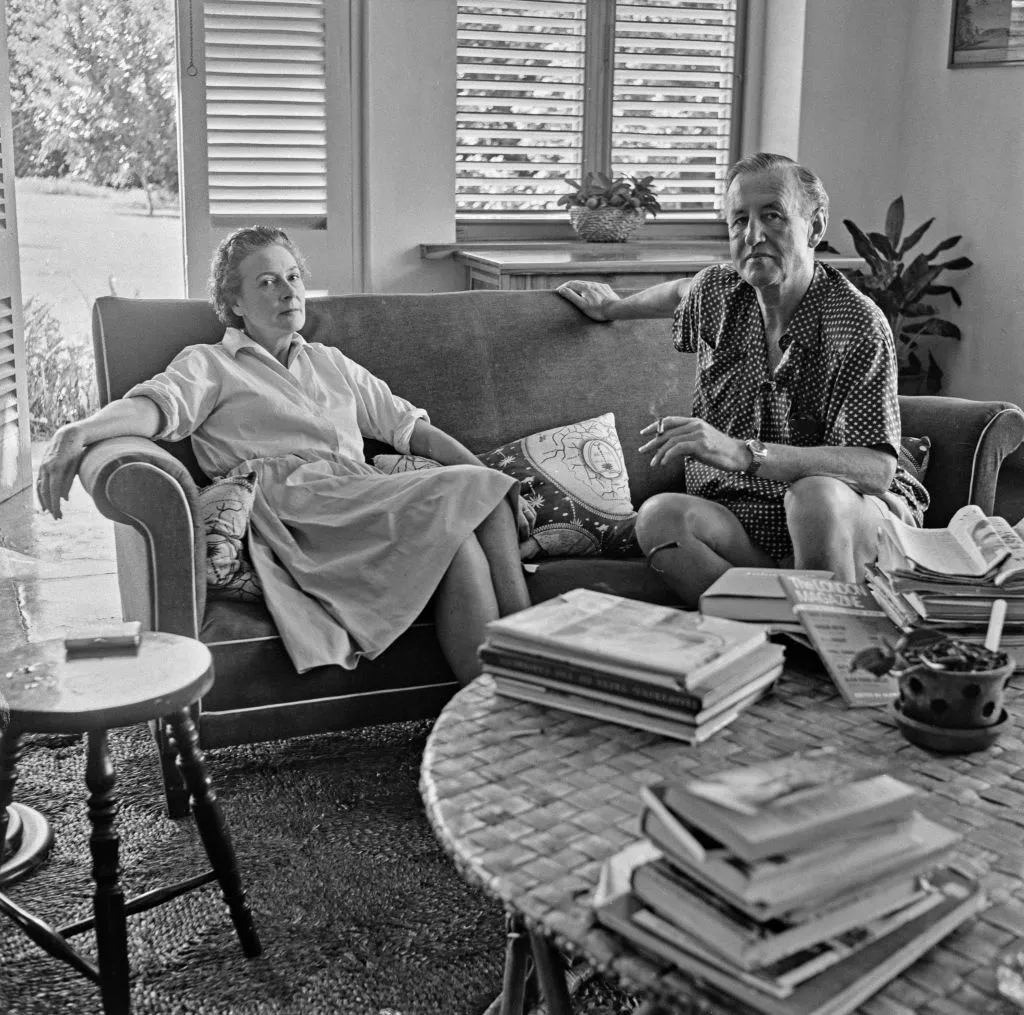 It was here at Goldeneye—the 15 acres of overgrown brush, formerly the site of a donkey racetrack, that Fleming purchased in Jamaica in 1946 and named after his first naval operation there—that he started to write his first James Bond novel. He'd taken the character's name from the ornithologist James Bond, who wrote Birds of the West Indies. Fleming was a birder, and when he saw the name, he thought it was an unromantic, normal, quick-hit name that sounded masculine. In short, it was a perfect name for the spy in his books. The real Bond, though, was unaware that his name had been appropriated by Fleming until 1961, when the books became popular. The two met in 1964 and became friends when Bond and his wife, Mary Wickham Bond, unexpectedly showed up to Goldeneye. Later that year, Fleming died of a heart attack in Kent, England.
Caspar Fleming, Ann and Ian's son, inherited Goldeneye after his father's death. When Caspar died in 1975, the estate was sold to Bob Marley, who sold it the following year to Chris Blackwell, the record producer who discovered Marley and founded Island Records. GoldenEye is now a 52-acre resort, still owned by Blackwell. Fleming's beachfront bungalow, the Fleming Villa, where he wrote all of his Bond books, is available to rent. Guests in the five-bedroom building can sit at Fleming's original writing desk and have coffee in the sunken garden outside as Fleming did while entertaining guests like playwright Noel Coward and actress Katherine Hepburn. Blackwell also owns nearby Strawberry Hill, where Fleming's former gardener Ramsey Dacosta still works in addition to his work at GoldenEye.
"When he started to write the books, we had no idea what he was writing," says Dacosta, who started working for Fleming was he was 18. "It was not until the first movie came out that we realized in retrospect what he was working on. A lot of the time, he would leave the house and go to the gazebo and write during the days."
Blackwell's mother, Blanche, met Fleming through Coward and the three became close friends, so in a way, the property is being kept in the family.
"He loved the feel of [Jamaica]," Blackwell says. "He loved the land at Goldeneye so much. He loved the position of it just off the ocean with a beach of its own, and that was very comfortable to him along with the great view. He would wake up, swim and then write with the windows closed in the bedroom. In the afternoon he would have another swim."
Firefly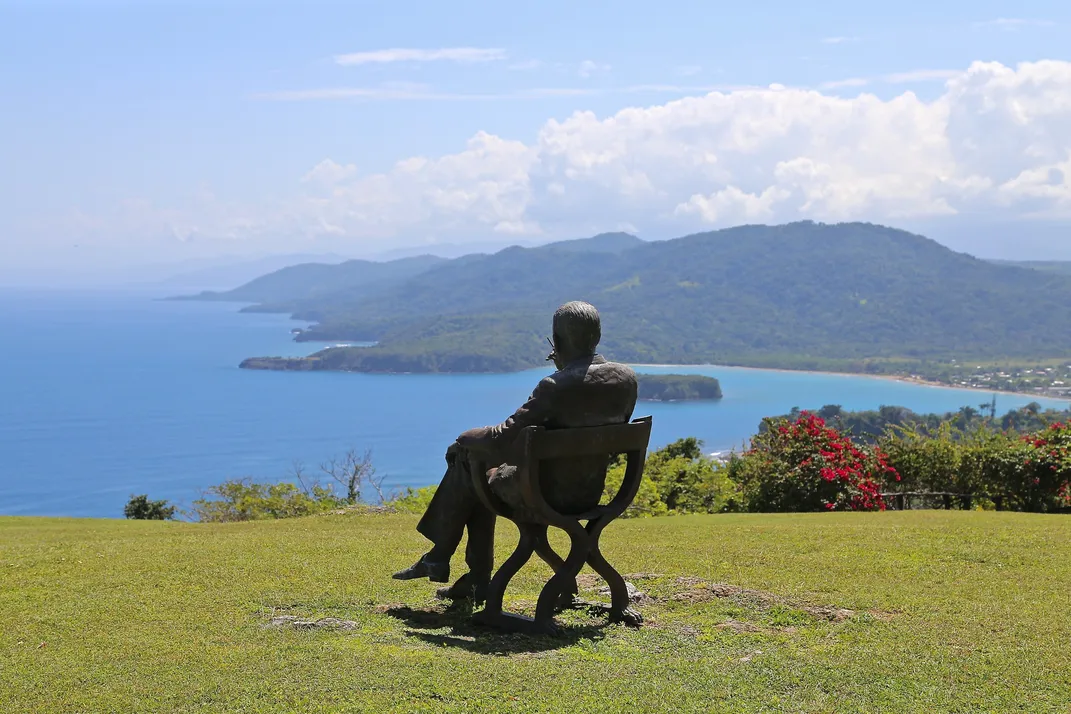 In 1948, Coward came to stay at Goldeneye and fell in love with Jamaica. He decided to build his own property a few miles away. His first property, called Blue Harbor, overlooked the sea. But the area became too crowded for him, and in 1955, he had a smaller home built at the top of a hill and named it Firefly. The spot was a former lookout for pirate captain Henry Morgan, the inspiration behind Captain Morgan rum. Coward and Fleming spent years enjoying one another's company at their respective homes, and when Coward died in 1973, he was buried in Firefly's garden. Blackwell owns the property now. The home, which can be toured, looks much the same as it did when Coward lived there.
Oracabessa
GoldenEye overlooks the town of Oracabessa, the site of Fleming's first Jamaican naval operation. It wasn't a large or lengthy mission—Fleming was only there for a short period of time in 1942 to investigate German U-boat activity in the Caribbean. Throughout his life in Jamaica, though, Fleming returned to Oracabessa regularly to enjoy the beaches, to swim among the coral reefs and to fish. There's even James Bond Beach to honor Fleming and his fictional spy.
"He loved to swim all the time," Dacosta says. "He particularly loved swimming by the reef where the octopus lived."
Two miles away from Oracabessa, the Fleming love continues with an airport named after the author, Ian Fleming International Airport.