With its cooler temperatures and smaller shoulder-season crowds, fall is an ideal time to travel. This autumn brings plenty of good reasons to take a trip. From the opening of a new Bigfoot museum in British Columbia to a festival honoring the "ring of fire" annular eclipse in Nevada, consider visiting one of these destinations in September, October or November.
Guernsey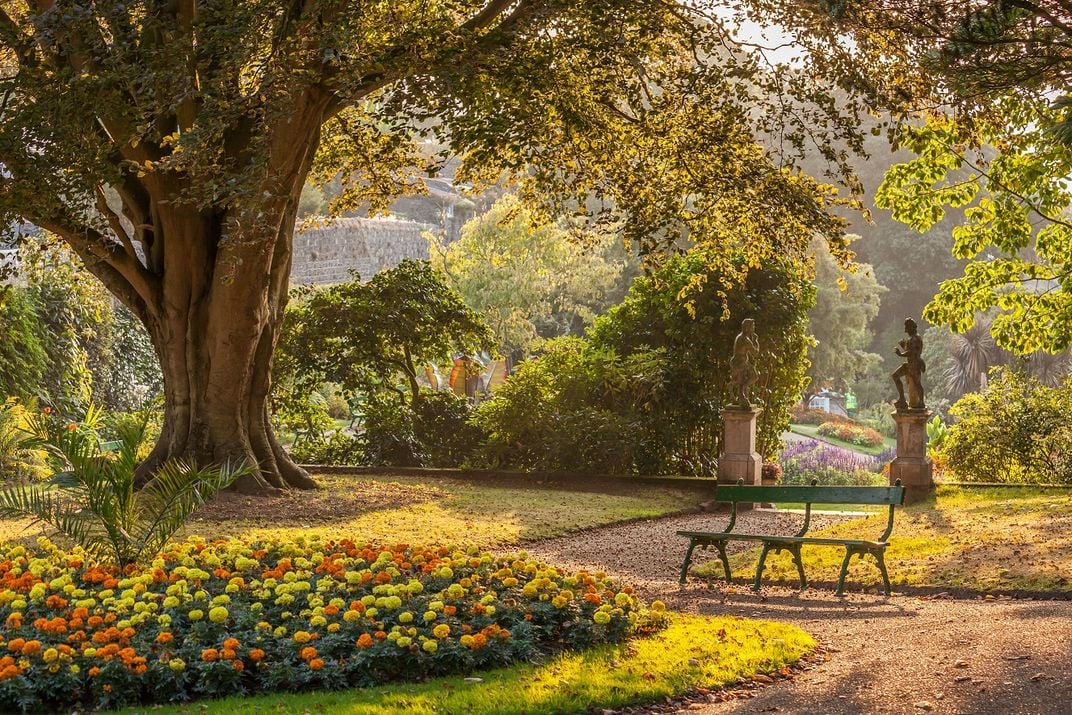 In the fall of 1883, Impressionist painter Pierre-Auguste Renoir boarded a steamship in Normandy, France, and sailed to Guernsey, a self-governing British dependency in the English Channel. He spent five weeks on the island, gathering inspiration from the rugged landscape, the abundant plant life and the nude men and women who enjoyed Guernsey's many beaches.
This fall, the island is celebrating the 140th anniversary of Renoir's visit, which art historians consider to be a turning point in his career, says Jock Pettitt, curation director at Art for Guernsey, the organization spearheading the anniversary festivities.
"This was an important trip for Renoir during a period of artistic doubt," he says. "He later told [French art dealer] Ambroise Vollard, 'I had wrung Impressionism dry and had come to the conclusion that I knew neither how to paint nor how to draw.'"
While visiting Guernsey, Renoir painted at least 15 pieces—plus an additional 30 or so after he returned home that were inspired by his time on the island. Many depicted scenes from Moulin Huet Bay, where Renoir found "picturesque scenery and unique light and climate," says Pettitt.
The anniversary celebration will center on an exhibition of Renoir's works related to his time in Guernsey, including several on loan from the National Gallery in London and the Musée d'Orsay in Paris. The show, titled "Renoir in Guernsey, 1883," will be held at the Guernsey Museum at Candie from September 30 to December 17. (It's currently on view at the Museum of Impressionism in Giverny, France.)
Other events will take place at Art for Guernsey's gallery and the Priaulx Library, as well as along the Renoir Walk, a self-guided trail that allows visitors to follow in Renoir's footsteps and peer through five empty picture frames positioned in the exact spots where the artist painted en plein air.
New Orleans
Since it opened in 2000, the National WWII Museum in New Orleans (formerly the National D-Day Museum) has been telling the story of the deadliest conflict in human history. In November, the museum will unveil its final permanent exhibition hall, a three-story facility called the Liberation Pavilion.
While wandering through the first-floor gallery, titled "Finding Hope in a World Destroyed," museumgoers will be able to listen to emotional personal testimonies from Holocaust survivors and World War II veterans.
Over the years, the museum has made a point of documenting the stories of the people who lived through the conflict. It's a dwindling group: An estimated 167,284 of the 16 million American soldiers who served in the war were still alive in 2022, according to the U.S. Department of Veterans Affairs. Today, the museum has more than 12,000 oral histories in its collection.
"The scale of World War II is so massive," says Mike Bell, executive director of the Jenny Craig Institute for the Study of War and Democracy at the museum. "But using first-person testimonies helps to humanize and ground what, for many people, can be an overwhelming topic."
The new pavilion's second floor will focus on the postwar period from 1945 to today. Called "Forces of Freedom at Home and Abroad," the gallery will describe the various ripple effects of the conflict. The third floor, meanwhile, has a multimedia theater with a rotating audience platform.
The museum will officially open the new pavilion on November 3. But even if you visit before that date, you'll find plenty of other informative spaces to explore on the museum's six-acre campus, located in New Orleans' Warehouse District just a few blocks from the Mississippi River.
Geneva
For nearly 70 years, scientists at the European Organization for Nuclear Research (CERN) have been unraveling the mysteries of subatomic particles, which are the building blocks of matter and energy. Now, they're hoping to make their complex research even more accessible by opening a new outreach and education center called the CERN Science Gateway.
Designed by Italian architect Renzo Piano, the facility will serve as CERN's new visitor center. It's located on CERN's campus on the northwest outskirts of Geneva, not far from Switzerland's border with France.
The 75,000-square-foot venue, which opens to the public on October 8, will feature various activities and exhibitions designed to encourage more people—especially young people—to engage with science. With the opening of the new space and its laboratories for hands-on experiments, as well as exhibition spaces and an amphitheater for events and lectures, CERN's leaders hope to attract upwards of 500,000 visitors per year. Admission is free, so everyone "can come and reflect on some of the biggest questions regarding the universe," says Anaïs Gerard, a CERN spokeswoman. "Where do we come from? What is the universe made of?"
"The Science Gateway is both a science museum and a science lab," she adds. "It's a place where we will welcome people who already have an interest in science, as well as people who don't know much about it."
White Pine County, Nevada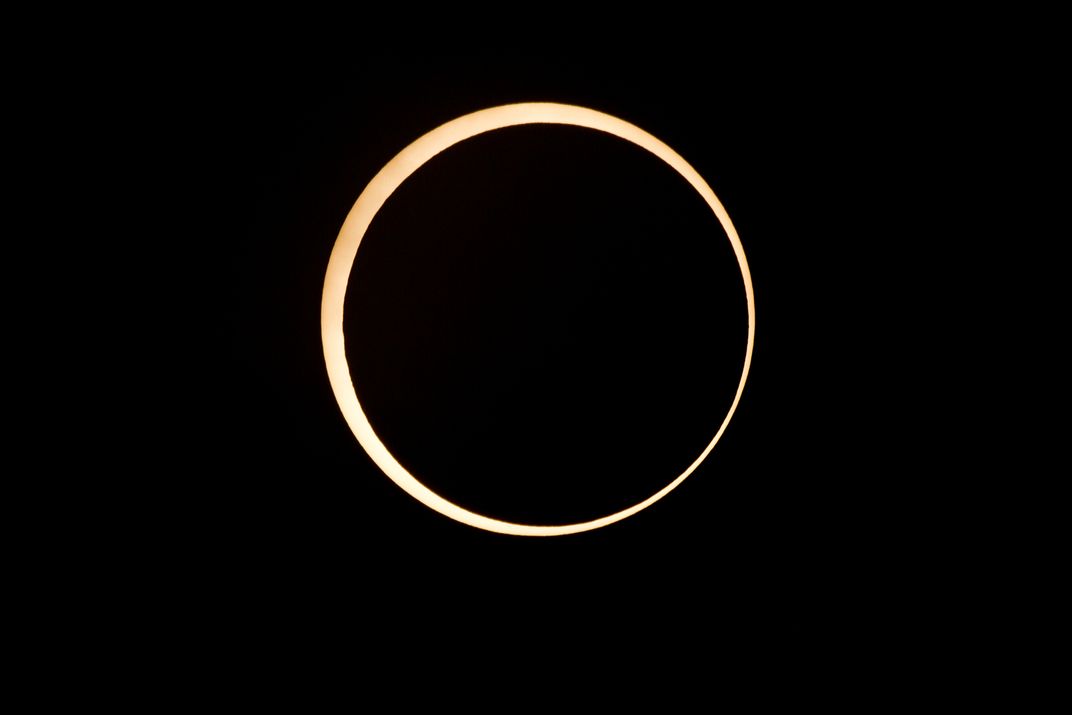 On October 14, parts of North, Central and South America will experience an annular eclipse, also known as a "ring of fire" eclipse, which occurs when the moon appears to block out the center of the sun. The 125-mile-wide path of this rare celestial event will sweep across the western U.S., including White Pine County in eastern Nevada.
To celebrate, the county is hosting the Ring of Fire Eclipse Festival, a five-day event from October 12 to 15. The event's lineup ranges from group mountain bike rides and guided tai chi sessions to bonfires and after-parties in the towns of Ely and Baker, as well as at nearby Great Basin National Park. For the eclipse itself, travelers can head to one of eight recommended viewing locations, says Kyle Horvath, tourism director for White Pine County.
If you're hoping to extend your vacation, Horvath recommends spending a few days camping, hiking, ATVing, horseback riding or cycling in the area. Since it's so remote, the region is also ideal for stargazing, he says. Take a scenic drive along Nevada's astronomy route, called Park to Park in the Dark, which runs between Great Basin and Death Valley National Parks, both recognized as International Dark Sky Parks.
Harrison Hot Springs, British Columbia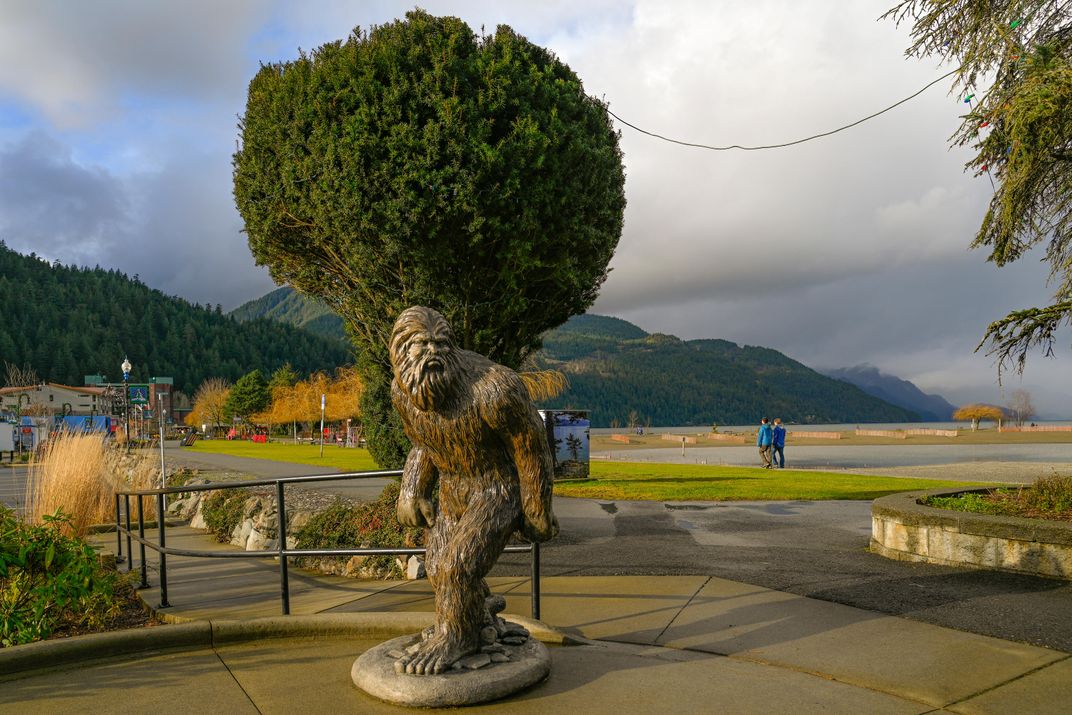 Whether you believe in Bigfoot or not, you're sure to learn something at the new Sasquatch museum facility slated to open in Harrison Hot Springs, British Columbia, in October. The venue will replace the existing Harrison Visitor Information Center and Sasquatch Museum, offering more room for artifacts and exhibits about this mythical figure. In particular, the new facility will spotlight the Indigenous Sts'ailes people, who have lived in the region since time immemorial and believe in a hairy creature they call "Sasq'ets." ("Sasquatch" is likely a mispronunciation of this Sts'ailes word.) More broadly, the museum will also give an overview of all First Nations with a connection to the Harrison River Valley, located about 60 miles east of Vancouver.
The valley has become a bit of a Sasquatch hunting hot spot, with numerous reported sightings in recent decades. If you want to try to spot Bigfoot for yourself after learning about his roots at the museum, you can book a Sasquatch tour with a local guide or go camping or canoeing at Sasquatch Park. In the end, Sasquatch is really a window into the "mystery and beauty that nature still offers us," says Robert Reyerse, executive director of Tourism Harrison, which runs the museum.
"Our natural world still has many secrets to share, but it is only by ensuring that our forests, lakes and mountains remain protected and pristine that this gift of knowledge will be available to future generations," he adds.