Five of the Most Fascinating Prison Museums in America
From Alcatraz to Cell Block 7, these jails now hold tours instead of prisoners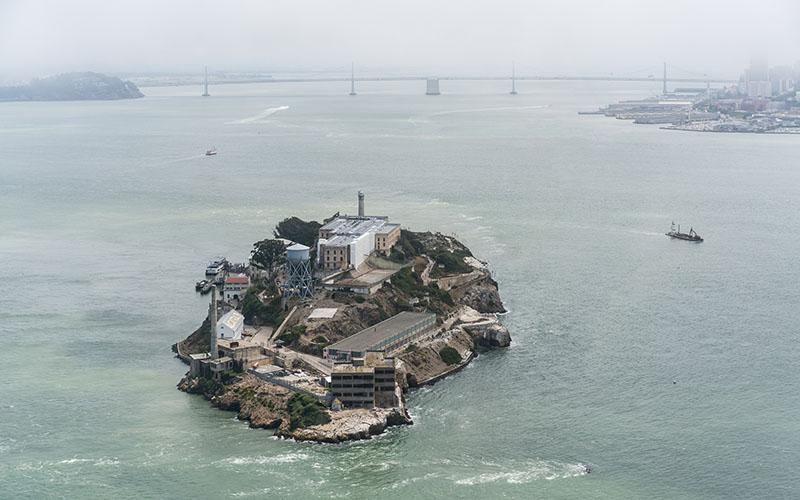 Since the 1980s, mass incarceration has become a booming business in the United States, with 670 people out of every 100,000 becoming a prisoner. And it's not because we have more criminals, either—research shows that this change is thanks to alterations of sentencing law and policy. The boom has led to prison overcrowding, which in the 1990s meant we needed to build bigger and better prisons. Many states simply didn't have the capital to remodel or demolish the prisons. So instead, they turned to dark tourism.
Dark tourism is the travel industry surrounding places that are linked to suffering or death—think Chernobyl and the Sedlec Ossuary, a "church of bones" in the Czech Republic. Abandoned prisons easily fell in line with that ethos, and so in order to save the costs of drastically altering or removing a building, prison museums began to open inside the former facilities. With some dating back 180 years, these prison museums offer a fascinating look into the lives of some of our country's most notorious prisoners.
Squirrel Cage Jail; Council Bluffs, Iowa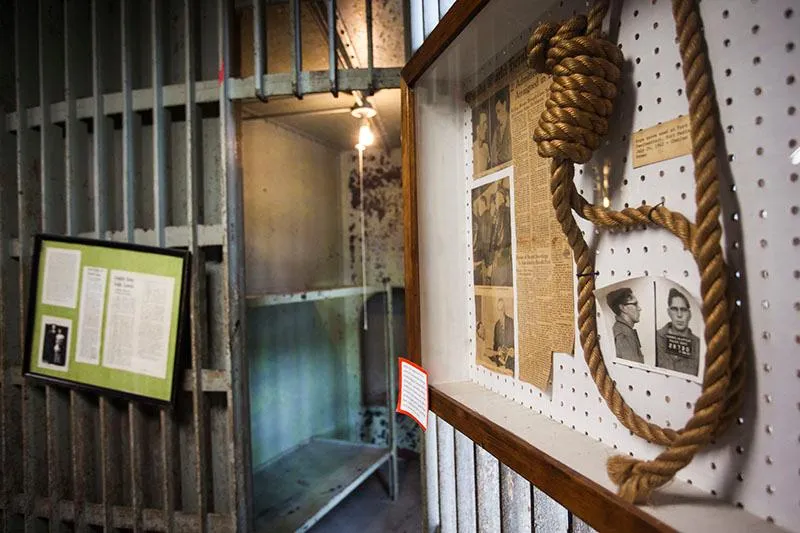 Built in 1885, this Iowa jail was one of the most unique styles in prison history. It's a rotary jail—meaning the facility has a cylinder of pie-shaped cells attached to a central pole. When the warden turned a hand crank, the entire jail shifted, locking prisoners away without access to a door. It was meant to be a simple way to control an entire jail at once. Many of these types of jails popped up in the Midwest in the late 1800s. Squirrel Cage was the only one with three stories. This unique style of jail fell out of fashion thanks to accidental amputations when the cells turned, poor lighting and ventilation, mechanical issues and fire hazards. Only three of the original 18 or so built remain, and they all operate as museums: Squirrel Cage, Gallatin and Montgomery County (which is the only one that can still rotate).
Alcatraz; San Francisco, California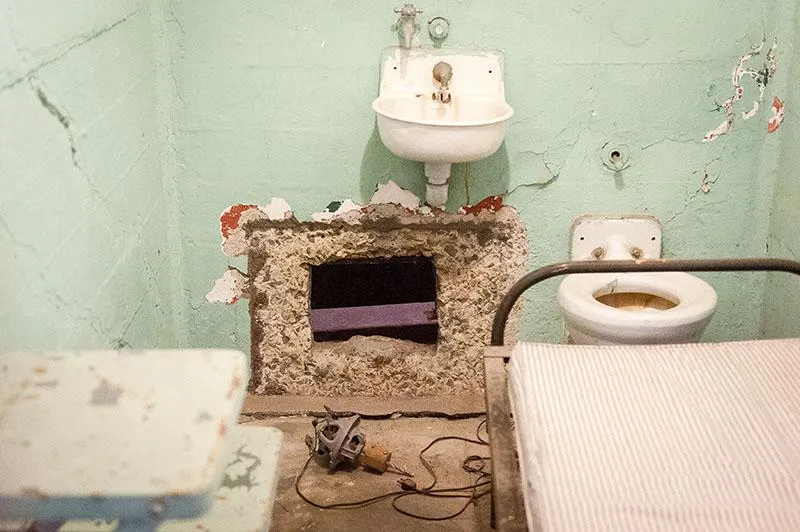 Alcatraz may only have operated federally from 1934 to 1963, but it quickly took its place as one of the most infamous prisons in the world. Al Capone faced time here, as did killer Robert Stroud. Prior to "The Rock" as we know it today, though, Alcatraz Island served as a military prison in the 1800s. Inmates consistently worked to build new cellblocks, and when the work finished in 1912, it was the largest reinforced concrete building in the world. The prison finally shut down in 1963, when it became too expensive to operate as the salty sea wind was causing buildings to deteriorate. Now, several tour options of the facility are available, and it sees about a million tourists come through each year.
The Wyoming Frontier Prison; Rawlins, Wyoming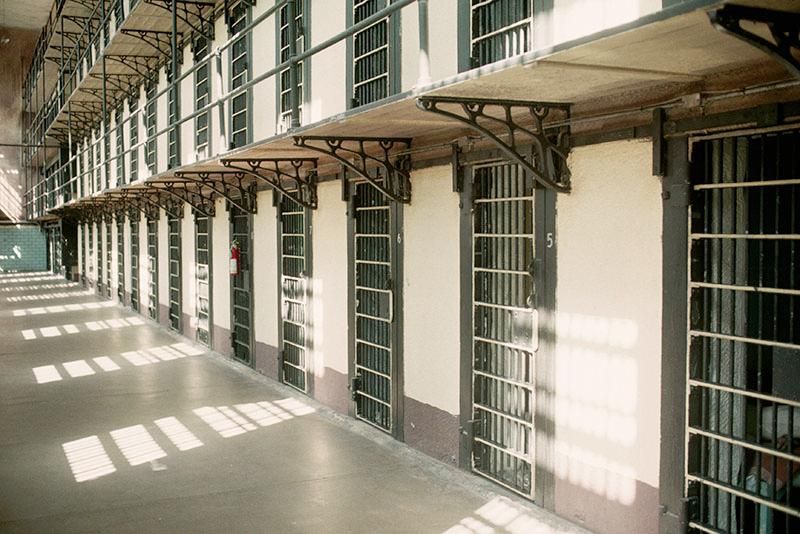 When construction on Wyoming's first state prison began in 1888, it was meant to handle the criminals of the wild west—but thanks to weather and funding problems, it didn't actually open until 1901, when the wild ways were on the decline. Still, the prison stayed open for about 80 years and housed around 13,500 prisoners. In the beginning, it had no electricity, minimal heating and no running water. The Wyoming Frontier Prison (named so in 1988) was more than just cellblocks, though. It also had a dungeon, a punishment pole that men were handcuffed to and then whipped, solitary confinement cells, and a building with six cells for death row inmates called the death house. The penitentiary closed for good in 1981. Today's tours include the prison itself, a museum about peace officers, a gift shop and the old prison cemetery.
Cell Block 7; Jackson, Michigan
To get to Cell Block 7, you'll have to actually go into the real State Prison of Southern Michigan. Its first iteration was built in 1839, a small log building that could only hold 35 prisoners. By 1934, though, the prison had evolved into a massive fortress housing more than 5,000 inmates. With Cell Block 7 included, it became the world's largest walled prison, though it no longer holds that distinction. Cell Block 7 closed in 2007, and it now exists as a museum within the walls of the still working state prison. The museum today runs tours and holds a variety of permanent and temporary exhibits, like one about the prison farm and another on prison-made furniture.
Museum of Colorado Prisons; Cañon City, Colorado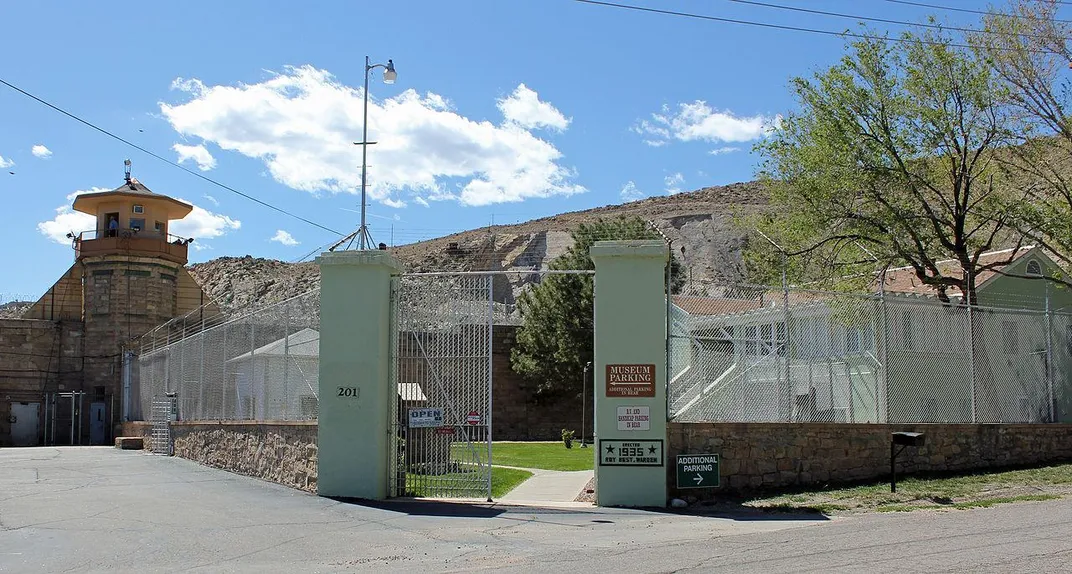 The Museum of Colorado Prisons isn't exactly inside a working prison like Cell Block 7, but it is adjacent to one—the Colorado Territorial Correctional Facility. This museum is in what used to be the women's prison, and it shares a wall—and a tower with armed guards—with the current prison. The facility was built in 1871. Now, the former women's prison houses 30 cells, all outfitted with unique exhibits related to incarceration in Colorado over the past 148 years. Visitors will also learn about famous past inmates, like convicted cannibal Alfred Packer, and see prison artifacts like a hangman's noose and a gas chamber.