Exploring Roald Dahl's Wondrous Wales
Follow in the footsteps of the beloved children's book author by visiting these four locales in the United Kingdom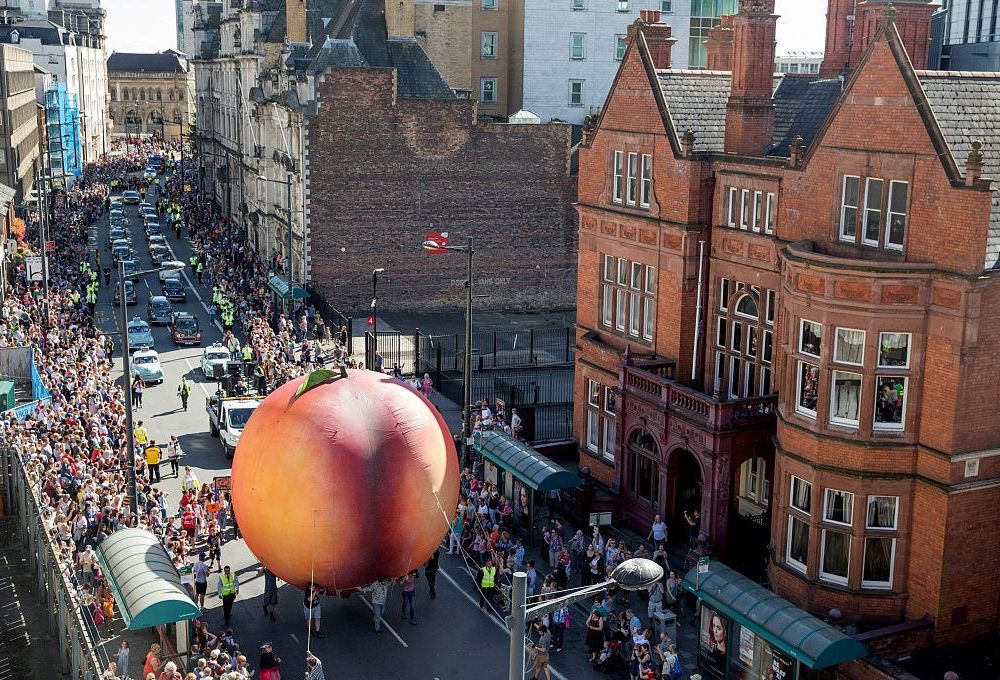 The writings of Welsh author Roald Dahl have been loved by readers both young and old for generations. From Matilda and James and the Giant Peach to Charlie and the Chocolate Factory and The BFG, these classics have transported millions of fans to the many wondrous worlds created by Dahl, like Willy Wonka's famous chocolate factory and the neverending tunnels burrowed inside a single peach. But what many people may not realize is that much of his inspiration came from his childhood surroundings in Wales.
Dahl was born on September 13, 1916, in Llandaff, a district in the Welsh capital of Cardiff, the country's largest city. He lived there until the age of nine, when his parents sent him to a boarding school in England. But despite the distance, Dahl's youthful exploits—placing a dead mouse in a jar of candies and replacing the tobacco in a relative's pipe with goat droppings—carried over into some of his most popular works.
In 2006, Wales designated September 13—what would have been the author's 90th birthday—and every birthday thereafter Roald Dahl Day in commemoration of his Welsh ties. The country compiled a trail of places open to visitors that have a Dahl connection. Here are four of the most popular stops:
Mrs. Pratchett's Sweet Shop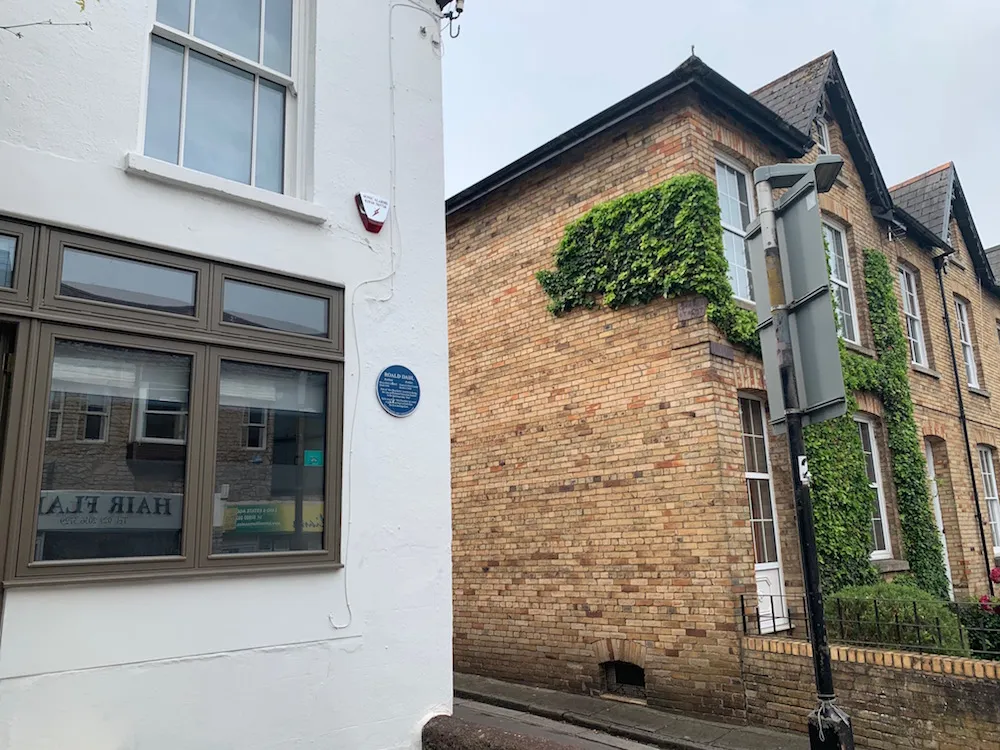 As a young boy, Dahl would frequent Mrs. Pratchett's Sweet Shop at 11 High Street in Cardiff's Llandaff district, saving up his sterling to stock up on gobstoppers, toffees and other sweets. The shop clearly left a mark on the author, as he gave it mention in his 1984 autobiography titled Boy: Tales of Childhood and it later inspired his book The Great Mouse Plot. In his autobiography, Dahl describes the shop as "the very centre (sic) of our lives. To us, it was what a bar is to a drunk, or a church to a Bishop," and confesses to a prank he played on the proprietor. In the pages of his book, he regales how he and his friends placed a "stinky, dead mouse" in a jar of gobstoppers to terrify Mrs. Pratchett. The antic worked, but Mrs. Pratchett got the last laugh when she informed their school's headmaster of their hijinks and swiftly got them punished.
Although the sweet shop went out of business years ago, the original whitewashed building still stands and features a blue plaque describing its history and connection to Dahl. Over the years, the property has served as a Chinese take-out eatery, and now it is available to rent for overnight stays.
The Norwegian Church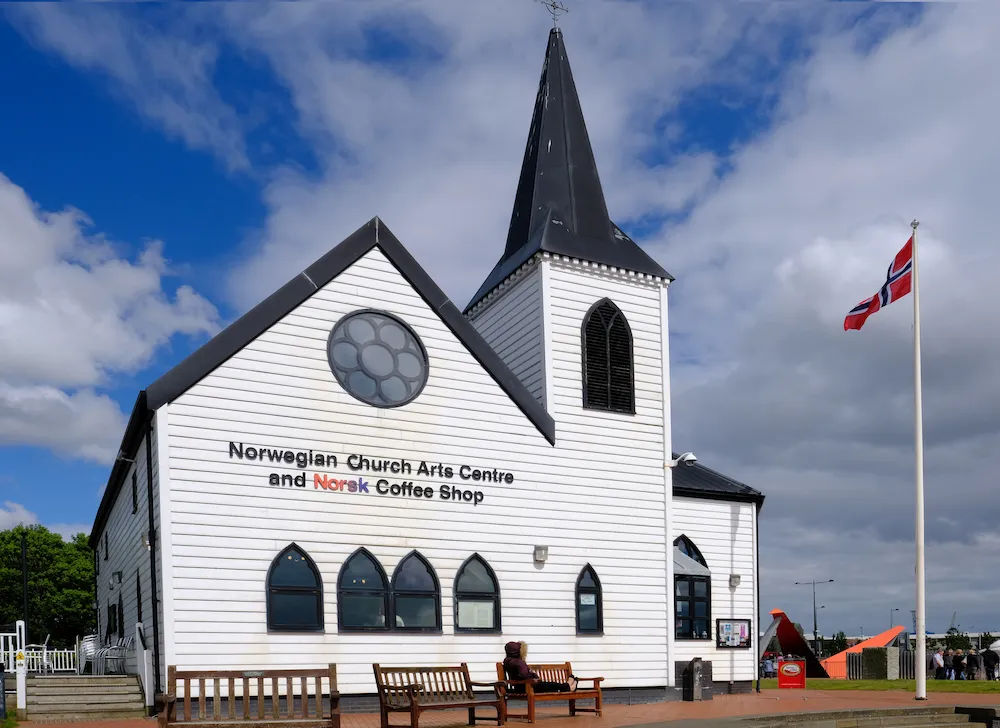 Constructed in 1867, this white clapboard church was where Dahl and his family attended Sunday morning services. The Norwegian Church served as a place for community and worship for Norwegian sailors who often found themselves far from home for weeks on end. Norwegians themselves (Dahl's father immigrated to Cardiff from Oslo to co-found a ship-broking company called Aadnessen & Dahl), the family was in regular attendance and Dahl and his siblings were baptized in the church when it was located in its former home in the Cardiff Docks. By the 1970s, the church was in poor shape, and in 1992, the Norwegian Church Preservation Trust raised enough funds to move it to its current location in Cardiff Bay. Today, the black-spired building serves as the home to the Norwegian Church Arts Centre and Norco Coffee Shop and regularly hosts art fairs, yoga classes and art exhibitions. While the Norwegian Church doesn't come up directly in his books, Dahl's Norwegian heritage is frequently a source of inspiration for the author, especially in Memories with Food at Gipsy House, a cookbook he cowrote with his daughter centered on Norwegian cuisine.
Roald Dahl Plass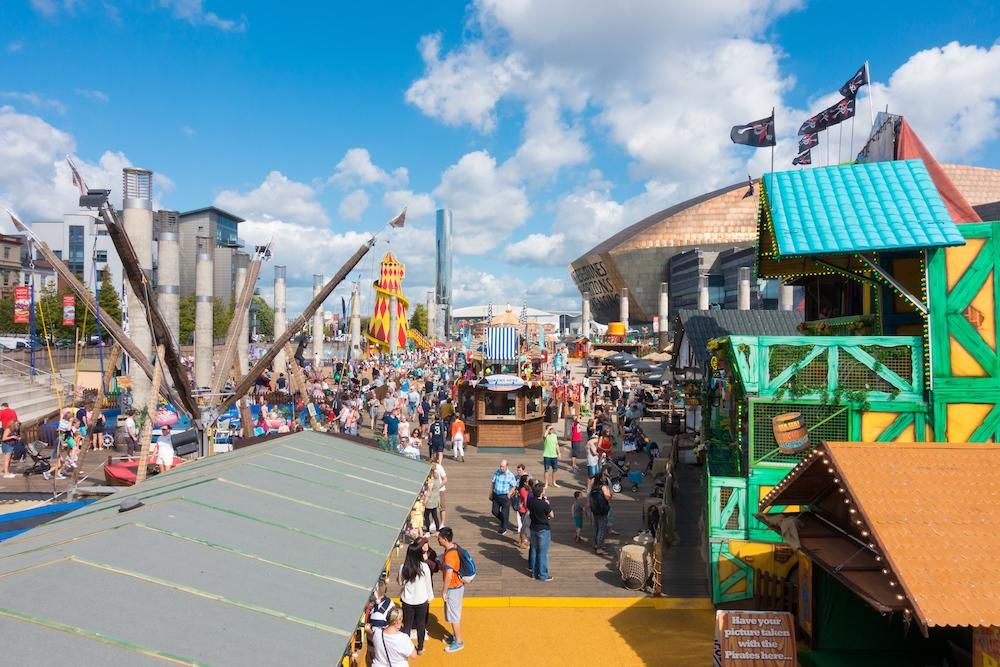 At one time this open space in Cardiff Bay was a thriving coal port for the city, but as coal became less and less a necessity over the years, city leaders gave the expanse a much needed overhaul. In 2000, the waterfront space reopened as Oval Basin. Two years later, it received a name change to Roald Dahl Plass to commemorate the late author and his family's Norwegian roots. Today the plass, which means "plaza" or "space" in Norwegian, is home to the Wales Millennium Centre, a bowl-shaped performing arts center that hosts ballets, concerts and live theater, and the Senedd, which houses the National Assembly of Wales.
Tenby, West Wales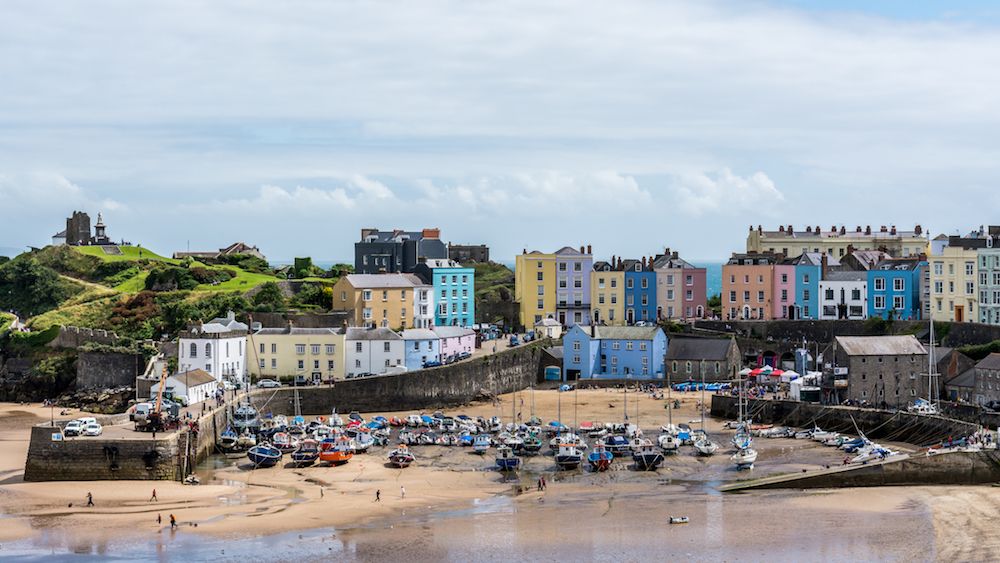 Growing up, Dahl and his family would regularly go on holiday in Tenby, a walled medieval seaside town located about 90 miles west of Cardiff. In his 1993 book My Year, Dahl reminisces about "The Cabin," a property that his parents would rent every Easter. He writes, "We adored Tenby. We had donkey rides on the beach and long walks with the dogs along the top of the cliffs opposite Caldy Island, and there were primroses everywhere. We hunted for winkles on the rocks and carried them home and boiled them and got them out of their shells with bent pins and put them on bread and butter for tea." Now, decades later, the three-bedroom property is still available for rent and features a plaque on its exterior that mentions the Dahl family's trips to Tenby every Easter from 1920 to 1938.