Eight Modern Speakeasies With Real Roots in the 1920s
These speakeasies across the United States do justice to the Jazz Age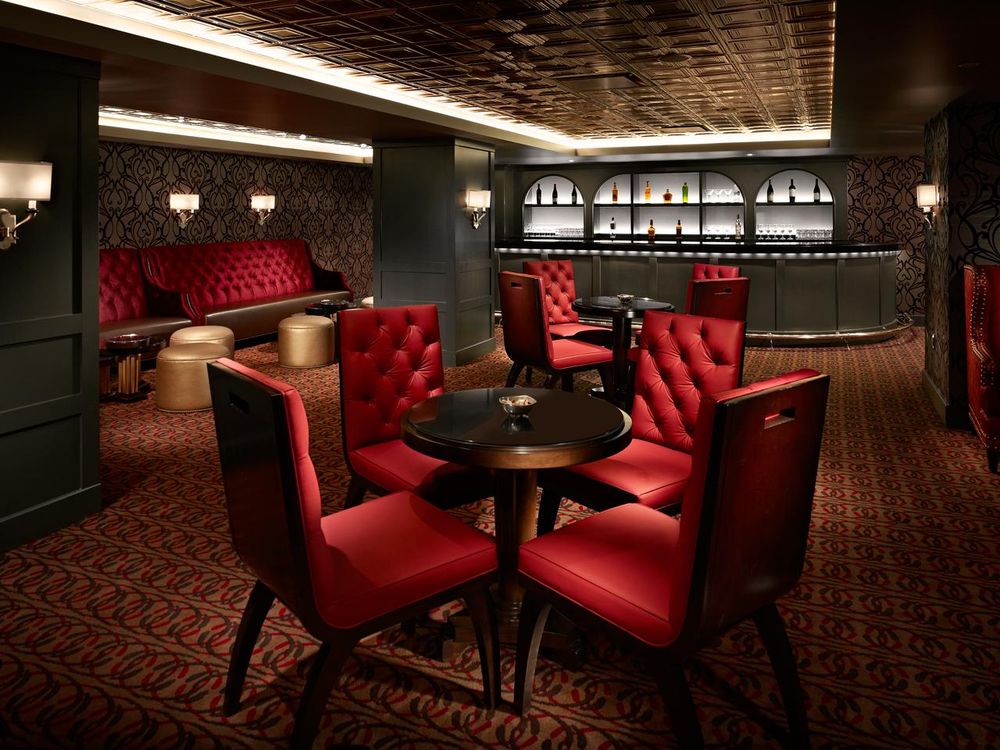 The thirst for neo-speakeasies—that is, vintage bars with atmospheres and cocktail menus to reflect the clandestine 1920s glamour of the Prohibition Era—has not abated in the years since the first, Milk & Honey, opened on Manhattan's Lower East Side. As the contemporary speakeasy trend rages on, it seems apt to also celebrate the many American bars operating today that were actual speakeasies. San Francisco's popular Bourbon & Branch, for example, was the location of JJ Russell Cigar Shop, which was a front for a speakeasy for 10 years. Impressively, it wasn't raided once.
See eight destinations below and the full 12 on Travel + Leisure.
Other articles from Travel + Leisure:
Mint Bar in Sheridan, Wyoming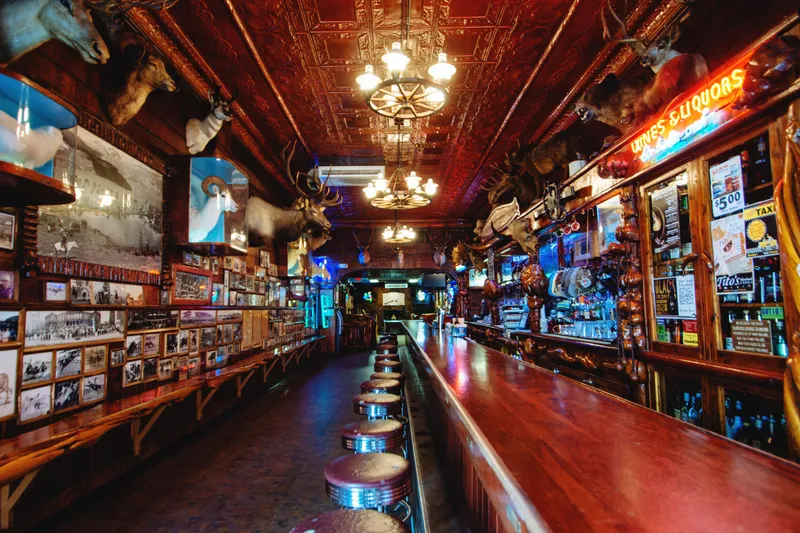 The Mint Saloon, which opened in 1907, was forced to rebrand because of Prohibition, becoming Mint Cigar Company and Soda Shop. However, that didn't stop ranchers and cowboys, many of whom would actually ride their horse into the saloon, to imbibe stronger stuff in the back. Try The Ditch, a take on whiskey with water.
King Eddy in Los Angeles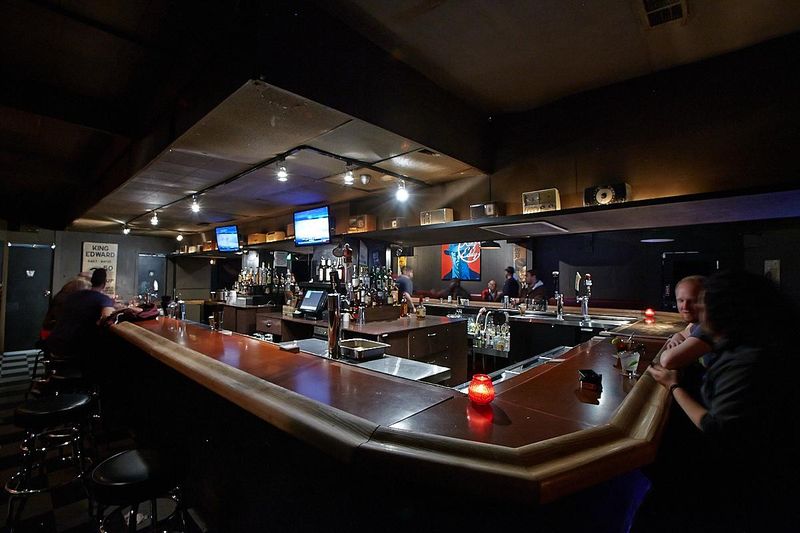 The sign outside says that King Eddy Saloon was established in 1933, the year that Prohibition ended, but booze was flowing here long before then. Downstairs are the remnants of a tunnel that connected other liquor establishments in downtown Los Angeles in the early 1900s. Upstairs, however, is less speakeasy and more dive; most of the beers come in cans (including Miller Lite and PBR), with craft brews like North Coast Brewing Company's Scrimshaw pilsner on tap.
Bourbon & Branch in San Francisco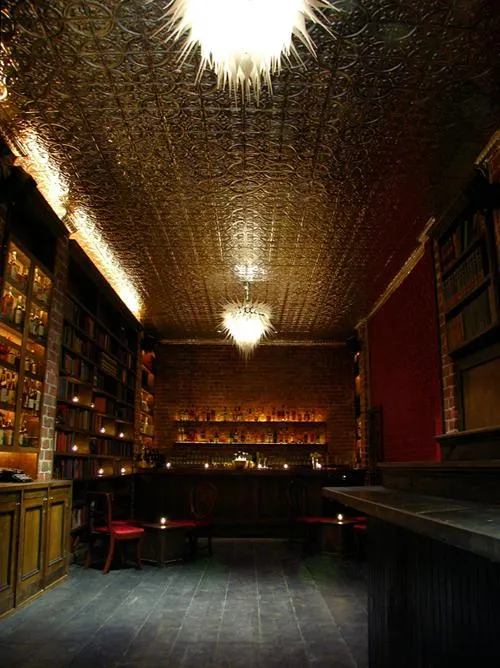 While the names have changed, the conventions of 501 Jones St. haven't; a bar has been operating here since 1867. During Prohibition it was under the guise of JJ Russell Cigar Shop and boasted all the secret entrances and exit tunnels one would hope for in an original speakeasy. The aura of secrecy from that era remains. You'll have to make a reservation to get a password to enter and be escorted through some of those same secret doors. The '20s-inspired cocktail menu changes regularly, since many of the ingredients are sourced locally, with offerings like gimlets, fizzes and, of course, lots of gin. Per the house rules, there are no cell phones or photography allowed.
Townhouse & the Del Monte Speakeasy in Los Angeles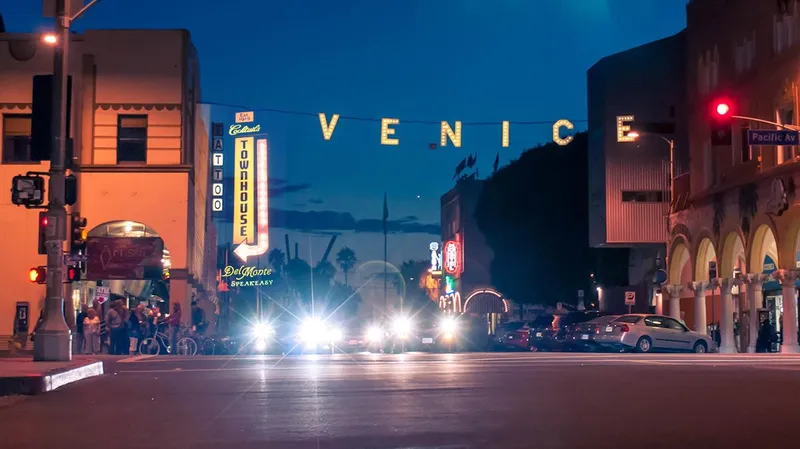 This speakeasy-themed bar is similar to how it was nearly a century ago, when it occupied the basement of a grocery store. (Menotti's is now the upstairs Townhouse bar.) The turn-of-the-century-inspired decor and classic cocktails (try the Pisco Punch) are still an important part of the Del Monte Speakeasy's feel. Hit up the place on a "Red Light Wednesday," when burlesque performers take the stage.
McGillin's Olde Ale House in Philadelphia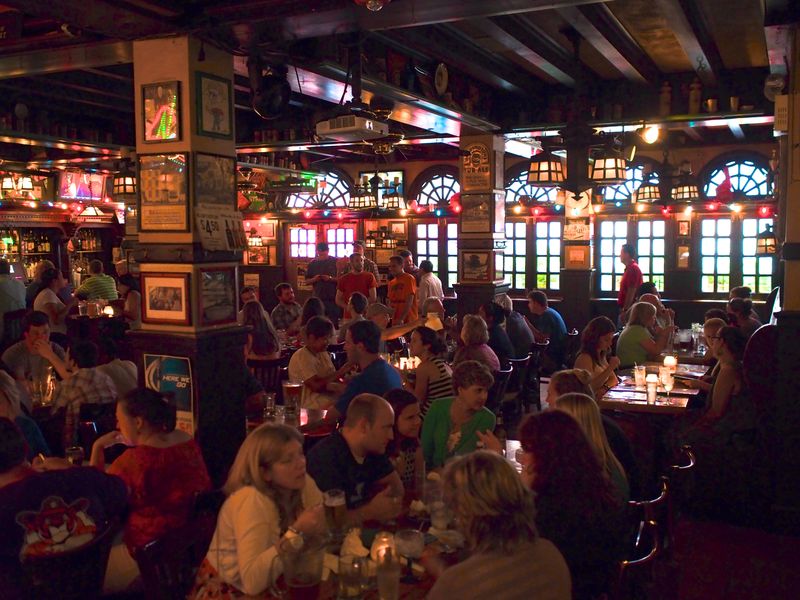 As one of America's oldest bars, the McGillin's Olde Ale House, which opened in 1860, survived the Civil War, Prohibition and the Great Depression. The story goes that during Prohibition, Ma McGillin locked the front door and swore not to unlock it until it was over. Of course, that didn't stop her from unlocking the side door, where it's suggested that patrons entered to enjoy a very, very strong tea. Today it's largely a brewpub, featuring a long list of craft, domestic and international beers, as well as its own house beers, including an IPA and lager. McGillin's also has a mean martini menu, and every year on December 5, the anniversary of the ratification of the 21st Amendment, the bar serves a "marteani" in a teacup, a nod to the cunning of Ma McGillin.
Schaller's Pump in Chicago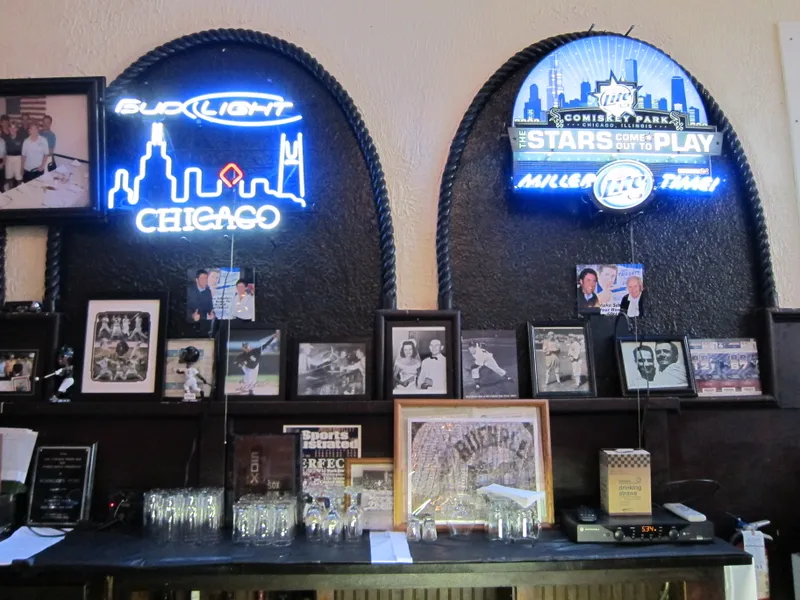 Schaller's Pump, the oldest continuously operating bar in Chicago, got its name from the pump that brought in beer from the adjacent Ambrosia Brewery during Prohibition. Today it's a notable White Sox bar, located less than a mile from the stadium, though it maintains some of its Prohibition past: it's cash-only, and the entrance is just a side door.
The Cave in Bretton Woods, New Hampshire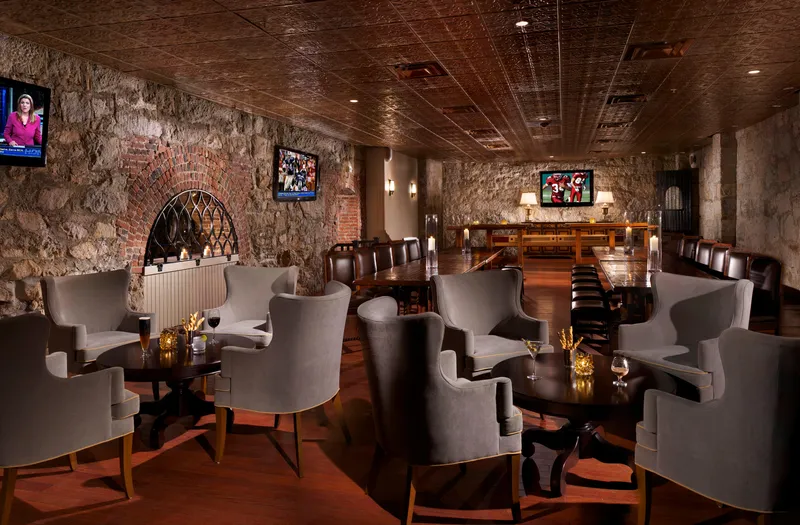 The Cave at the Omni Mount Washington Resort is just that, a bar shielded by seemingly impenetrable stone cave walls. The historic hotel's squash-court-turned-bar had patrons drinking out of teacups at the bar while others in the backroom kept watch for law enforcement. That 1920s history lives on with The Prohibition, one of The Cave's signature cocktails: French-press Russian Earl Grey tea, Baileys Irish Cream and a splash of whiskey, served in a teacup.
Speakeasy in Pittsburgh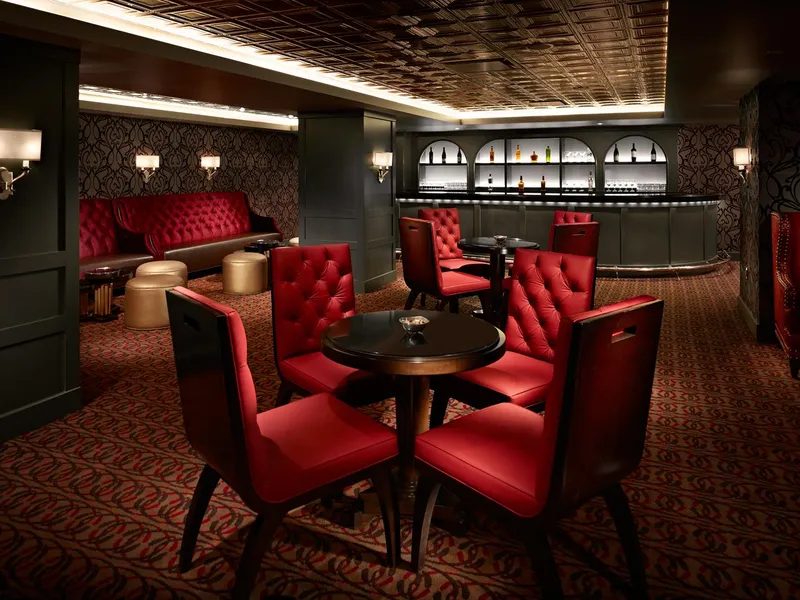 Pittsburgh's aptly named Speakeasy is tucked beneath what is now the Omni William Penn Hotel. After decades of disuse, it was restored in 2012 and outfitted with plush scarlet seats, flocked walls and a tin roof. Drinks, too, are era-appropriate: Fernet-Branca and Pimm's and an entire Collins menu.
Explore more speakeasies over at Travel + Leisure.
Other articles from Travel + Leisure: