El Paso, Texas
A city on the edge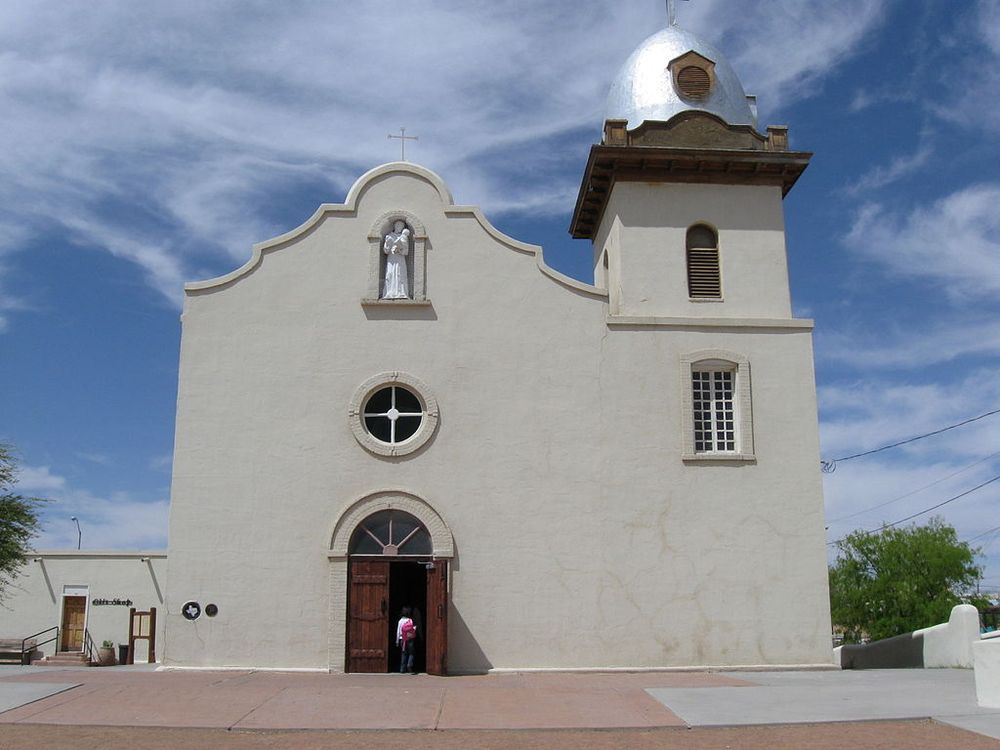 El Paso Del Norte has always been a city "on the edge" — the Edge of Texas bordering New Mexico and the Edge of the United States so close to its Sister City of Ciudad Juarez Mexico. One can walk from Downtown El Paso to Downtown Juarez via a pedestrian bridge.
To best capture the city's unique geographic and cultural merging of "the Second Safest City in the U.S." with a Mexican metropolis plagued by violence is to make the pilgrimage to the peak of Sunland Park's Mount Cristo Rey. From there the larger-than-life statue of Christ the King, a creation of Spanish-American sculptor Urbici Soler, overlooks three states and two nations with open arms and a never-tiring gaze. Thousands of pilgrims make the trek to the mountain peak each year either to celebrate sacred feast days of various saints or for more secular purposes like taking in the natural beauty of the southwestern desert.
This vantage point also gives a view of the controversial border wall that shows how even physical man-made barriers can seem small and insignificant from the proper angle.