Discover Cuba's Unspoiled Shores
Thanks in part to government conservation efforts, Cuba's 3,500 miles of coastline are a wealth of beauty and history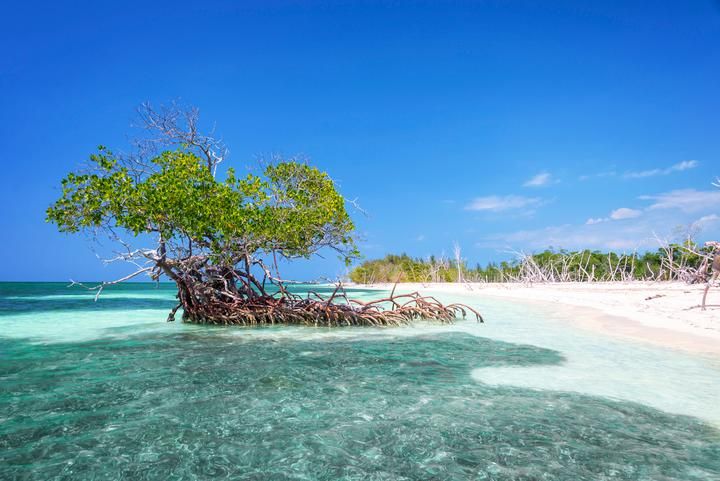 Bracketed by the Caribbean Sea to the south and the Gulf of Mexico and the Atlantic Ocean to the north, Cuba has more than 3,500 miles of coastline. The Caribbean's largest island is a shoestring of land, only 120 miles at its widest point. The sea is never far away. Its presence is felt even in the nooks and crannies of rural houses, where red land crabs hide in winter before they invade the roads in a march toward the shore to lay eggs in spring.
"Here is this 750-mile-long island that divides and defines the Caribbean. It's like a great umbrella over the top of it," says underwater photographer David Doubilet. Anytime a hurricane tears across the sea, what lies beneath that umbrella—on Cuba's southern coast—is often spared: Colonies of coral polyps continue to shelter and feed multitudes of creatures, and tangles of mangroves remain a vital nursery for young fish. Though pollution, rising water temperatures, and overfishing have turned vibrant coral reefs into graveyards off Mexico, Jamaica, and the Florida Keys, Cuba's reefs are thriving.
One might attribute the country's pristine flora and fauna to long-stifled economic development, including  poor roads and difficulty of access. But its lushness is also partly the result of government conservation efforts that began after the communist revolution. "We do not need any more transferring to the Third World of lifestyles and consumption habits that ruin the environment," said Fidel Castro in 1992.
Today 25 percent of Cuba's marine waters are protected (compared with 1.29 percent in the continental United States, or 16.3 percent if U.S. offshore territories are included). Roughly 80 percent of the country's national parks area is reserved for conservation. The other 20 percent is considered "sacrificed places" where leisure activities like camping, fishing, and hiking are allowed. Even there, access is restricted and a guide is often mandatory.
In primary and secondary school, students receive mandatory environmental education. Residents of the island's westernmost province, Pinar del Río, participate in a migratory bird festival in the fall and a turtle festival in the spring. (Fines for killing a sea turtle run up to 4,000 Cuban pesos—almost a year's salary.)
Cuba's unspoiled shores have benefited from at least one other factor: the U.S. embargo, which halted commerce and kept tourists at bay. But now that relations between the two countries are thawing, environmentalists express concern about whether Cuba can balance its desire for economic growth with the demands of conservation.
"Cuba has very good environmental law. So did other Caribbean nations. The problem was those other nations didn't enforce their laws," says David Guggenheim, founder and president of Ocean Doctor, which collaborates with Cuban scientists on marine conservation and research. He says the government will have to decide if it wants to embrace mass tourism or attract fewer tourists who pay more for an authentic experience.
The island is home to some of the Caribbean's most important ecosystems and is almost completely encircled by coral reefs. More than 40 percent of the country's fauna, including the two-inch bee hummingbird and 13-foot Cuban crocodile, exist nowhere else. "What I found was missing from the Cuban public is that they didn't realize how much they have to be proud of," says Guggenheim. "I tell them, 'You guys have the healthiest coral reef ecosystems left in the Caribbean,' and they say, 'Really?'"
On the pages that follow, Smithsonian Journeys highlights the best of Cuba's coastal treasures.
Jardines de la Reina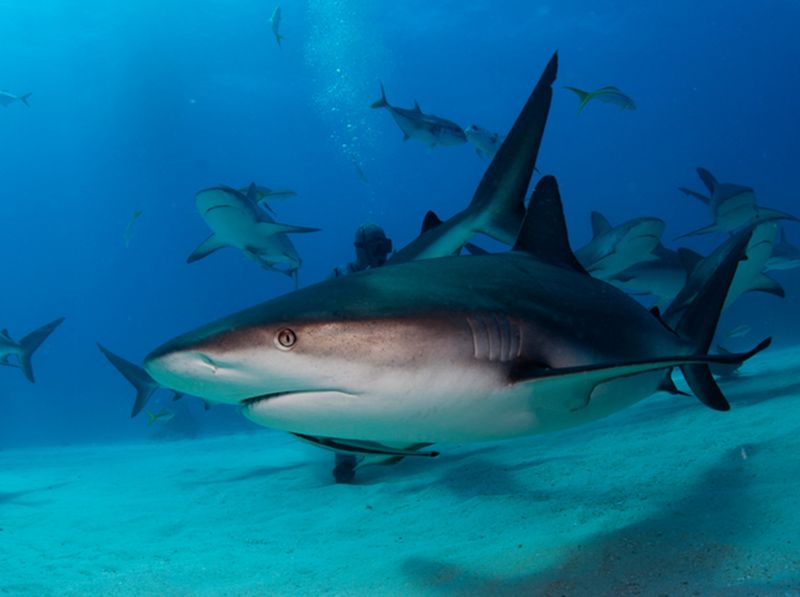 An archipelago 50 miles off Cuba's southern coast, Jardines de la Reina, or Gardens of the Queen, has been described by scientists as an underwater Eden and a living laboratory. Jutting branches of elkhorn and staghorn coral—both threatened species—offer hundreds of square miles of refuge for fish. "It represents the way these ecosystems are supposed to look, with all of the species present without the profound impacts of fishing and pollution," says Guggenheim of Ocean Doctor.
Fish once considered rare, like the 600-pound goliath grouper, glide by with ease. "They don't have fear of humans because humans aren't hunting them," says Guggenheim, who has had "staring contests" with grouper while lying on his belly on the seafloor. "They are about a foot from my face, staring at me. They always win because they don't have eyelids," he quips. Schools of tarpon, yellowtail snapper, jacks, grunts, and angelfish knife past the silky shark, lemon shark, and Caribbean reef shark. There are ten times more sharks here than in surrounding waters. Scientists monitor these species, collecting knowledge that could prove lifesaving to other reefs that are dying out.
Christopher Columbus named this labyrinth of mangroves and sandy spits after Queen Isabella of Spain. Restrictions imposed in the 1990s by the government have preserved it from degradation. Fishing for anything other than lobster is banned in the 367-square-mile marine preserve. The number of scuba diving permits is limited to fewer than 900 annually. A floating hotel, Tortuga, offers just seven cabins.
Guanahacabibes Peninsula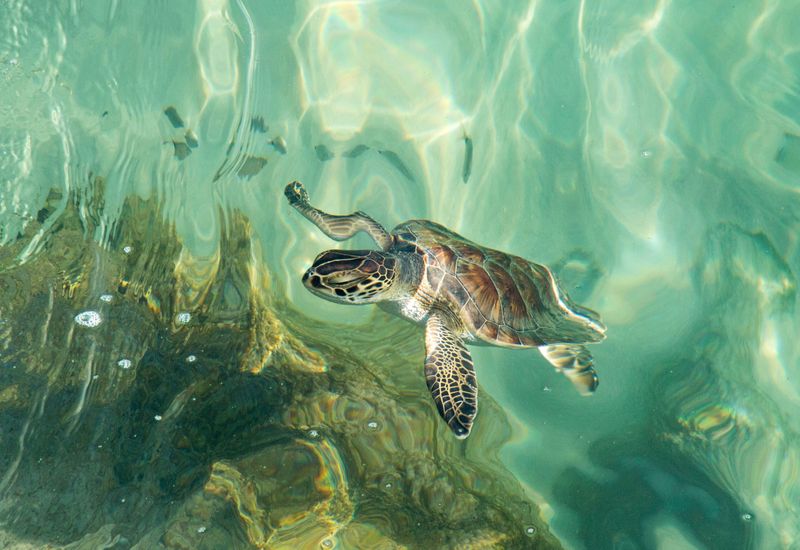 Between June and August, three species of sea turtle crawl onto southern beaches of the Guanahacabibes Peninsula at night to lay eggs. Just six of the 40 miles of coast are suitable for nesting, says Natalia Rossi, Cuba country manager at the Wildlife Conservation Society. "The majority of mothers return every two to three years to lay their eggs on the same beaches." Visitors, accompanied by a guide and a group of University of Havana students, can watch the 500-pound, endangered reptiles nest. The students volunteer to pace the shore for 15 nights, counting, measuring, photographing, and determining the gender of the turtles. The program began in 1998. Volunteers found a record 900 nests in 2013.
"Sea turtles play an important role in the coastal ecosystem," says Rossi. They graze the sea grass beds, trimming them so they aren't overgrown and diseased, which benefits thousands of other species that rely on the grass for food and protection. On the coastal reefs, typical marine life includes barracuda, grouper, parrotfish, and moray eels. María La Gorda's International Diving Center is the gateway to 30 sites for scuba diving and snorkeling.
From a road in La Bajada made of coral and sand that the government closed off to vehicles in the 1960s, bird-watchers, even in the low season of summer, can spot the world's smallest bird, the bee hummingbird, along with red-bellied tocororos and lime-green Cuban todys. The peninsula also has about 100 butterfly and 16 orchid species.
La Ciénaga de Zapata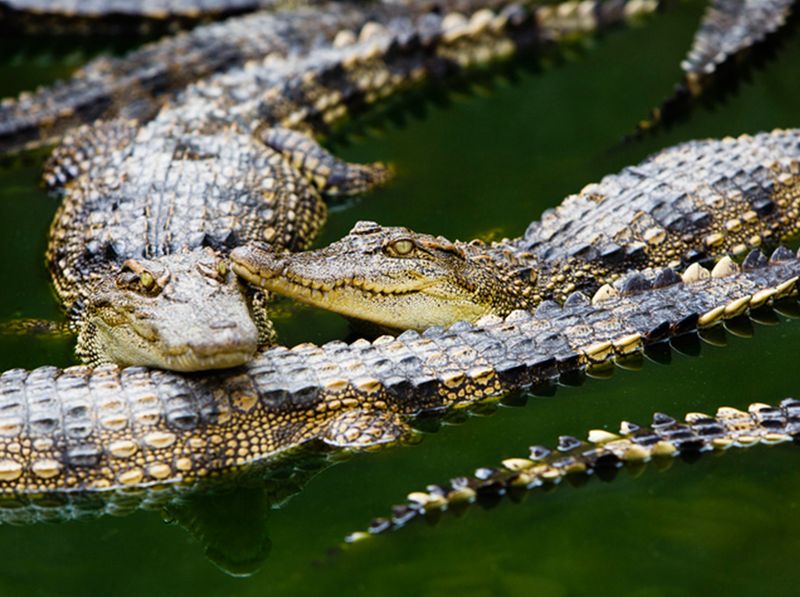 More than 14 different ecosystems, including mangrove swamps, flooded palm savannas, and coral reef barriers, are found in the Caribbean's largest and best preserved wetland, La Ciénaga de Zapata. It's also home to at least 3,000 critically endangered Cuban crocodiles. George Amato, director of the Sackler Institute for Comparative Genomics, describes them as "notably curious and notably aggressive." Genetically, Cuban crocodiles are more closely related to birds than to other reptiles and "are notorious for leaping out of the water," says Amato. They can jump most of their body length—up to 15 feet—by propelling their tails.
Even before the revolution, overharvesting of food and skins decimated their numbers. Today, habitat modification and illegal hunting take a further toll. As the freshwater habitat of Cuban crocodiles has become brackish, more prevalent American crocodiles have moved into their territory. The two species are mating and producing hybrid offspring. In a move to preserve the Cuban crocodile, the Criadero de Cocodrilos breeds them and releases some back into the wild. Visitors can touch hatchlings and feed 60-year-old adults.
A tour of the maze of mangroves may reward travelers with a manatee sighting or a glimpse of a Cuban gar, an archaic fish with origins in the Paleozoic era. Of Cuba's 20 endemic bird species, 17 have been found on the Zapata Peninsula, including Cuban pygmy owls and Cuban Amazon parrots. In 2015, the extraordinarily elusive Zapata rail was spotted after a 40-year lapse in sightings. About 400 still exist.
A Flamboyance of Flamingos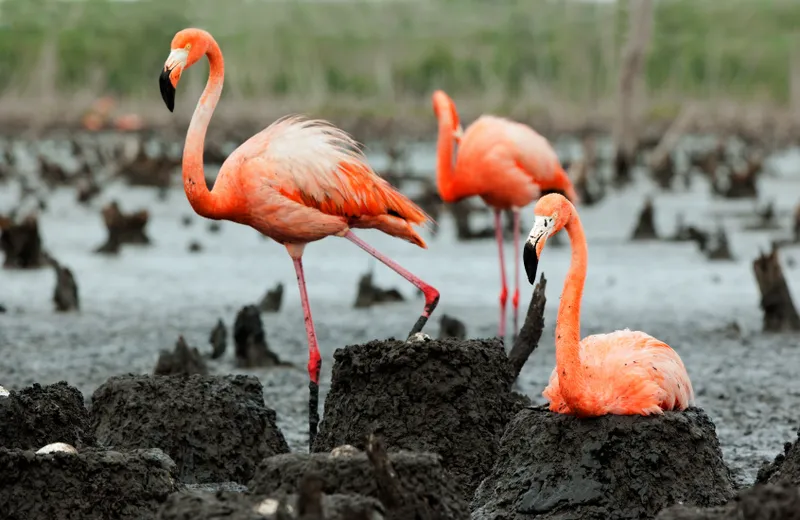 In spring, 70,000 Caribbean flamingos from Mexico's Yucatán Peninsula and surrounding islands flock to the Máximo River Fauna Refuge to feed and nest in the muddy flats of the northeast Humedal Río Máximo-Cagüey wetland. They were reportedly first spotted in the 1950s by pilots flying over the river. Researchers track the hatching and maturation of the chicks, and weed out and quarantine weaklings. In times of drought they even carry buckets of water from the river to a dry spring where some of the birds congregate.
The Bay of Pigs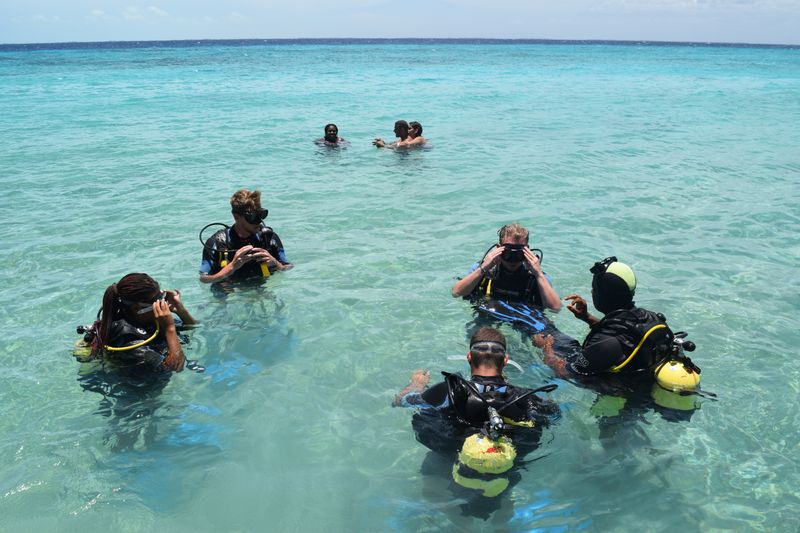 Snorkelers and scuba divers have their pick of beaches along the Bay of Pigs, including the tranquil waters of Punta Perdiz and Cueva de los Peces, open from 9 a.m. to 6 p.m. daily. The nearby Bay of Pigs museum pays homage to the revolution's defeat of the CIA-led invasion in 1961, and features photographs, weaponry, and a propaganda film condemning the "soldiers of Yankee imperialism."
Hemingway Haunts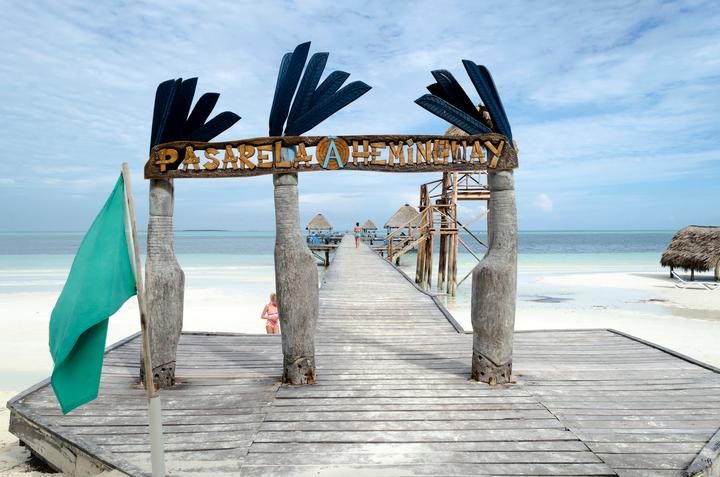 Ernest Hemingway liked fishing off the white-sand shores of the Jardines del Rey (Gardens of the King) archipelago, off Cuba's northern coast. One beach at the western end of Cayo Guillermo even changed its name to Playa Pilar after his beloved fishing boat, Pilar. The writer used scenic details from Cojímar, a fishing village 20 minutes outside Havana, for The Old Man and the Sea. In 1945, fishermen in this community caught a great white shark that reportedly measured 21 feet long and weighed 7,100 pounds.
Bats, Dinos, and Cars in Baconao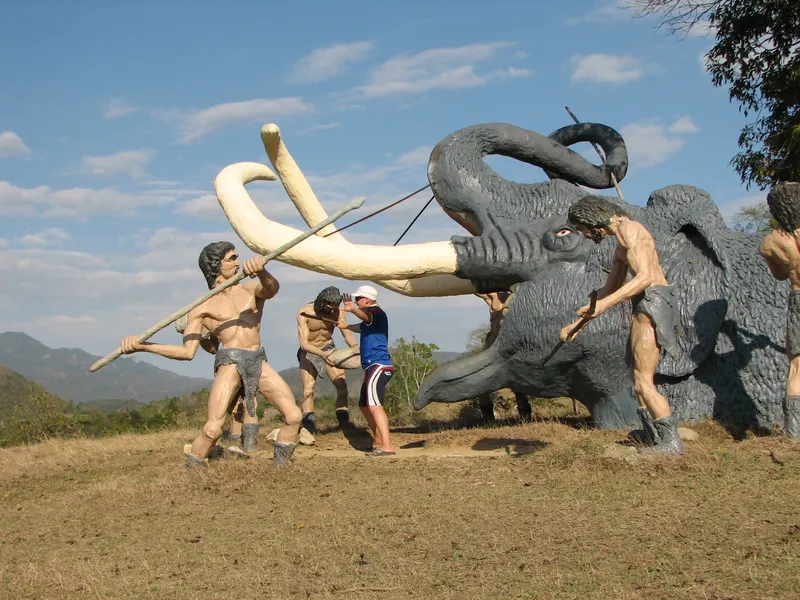 Caves and indigenous bats—of the funnel-eared, bulldog, and pallid varieties—are only one draw of the Baconao Biosphere Reserve. It also features about 70 scuba diving sites, an outdoor car museum, a "prehistoric" park with big dinosaur sculptures, and an aquarium with a viewing tunnel that allows visitors to observe marine species as they swim by.
Shipwreck Graveyard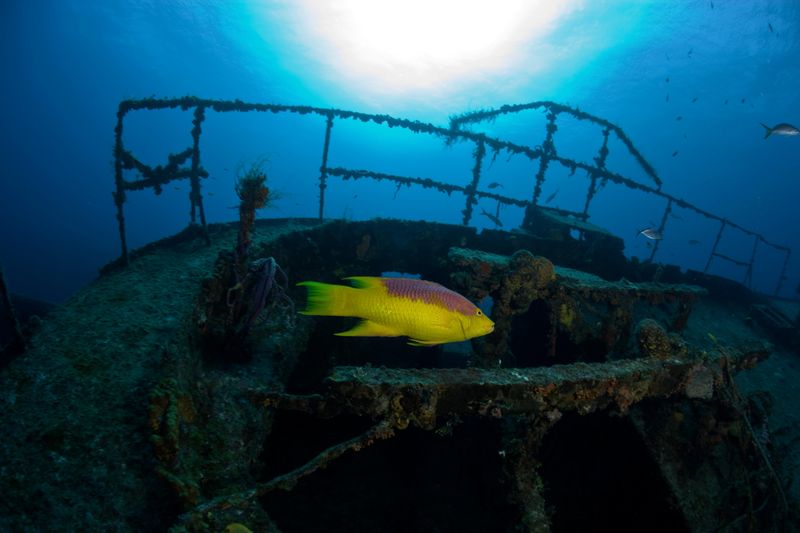 Some 3,000 ships, many as yet undiscovered, are scattered along Cuba's coast. In Santiago de Cuba, the former capital of the Spanish colony, scuba divers can explore the Cristóbal Colón, a Spanish Navy armored cruiser, sunk by the U.S. on July 3, 1898, during the Spanish-American War. Off the coast of Santa Lucía lies the Nuestra Señora Virgen de Altagracia, a well-preserved 90-foot steel tugboat that sank in the early 20th century.
Limestone and Revolution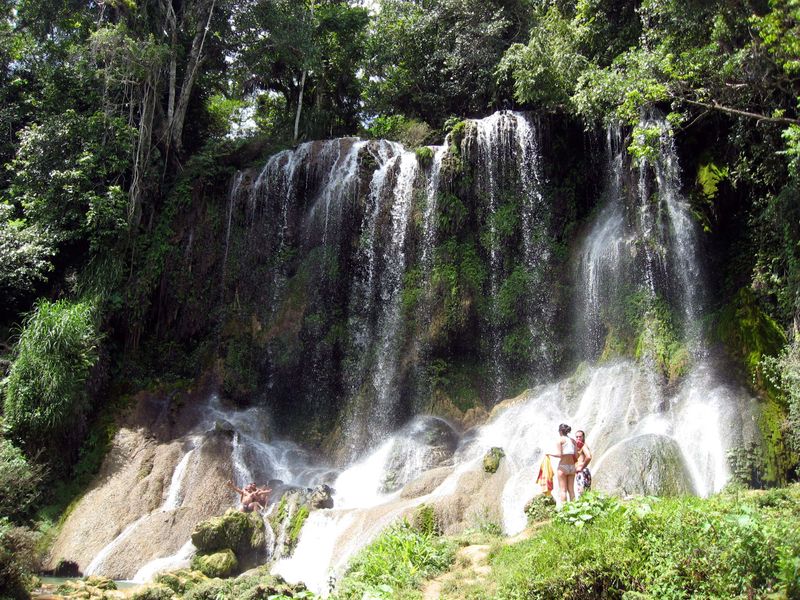 In Playa Las Coloradas, you can see where the Granma, a 60-foot cabin cruiser carrying Fidel Castro, Che Guevara, and 80 other rebels traveling from Mexico, capsized in 1956. The men waded to shore and started the revolution. (At the Coloradas museum, you can also see a replica of that vessel, from which the nearby Parque Nacional Desembarco del Granma takes its name.) The limestone terrace of Cabo Cruz—considered by UNESCO to be the world's largest and best preserved—originates 600 feet below sea level and rises to more than 1,100 feet above, with giant karst canyons, cliffs, sinkholes, and caves. Native Taíno culture is visible in petroglyphs, pictographs, and artifacts.
Deep-Sea Fishing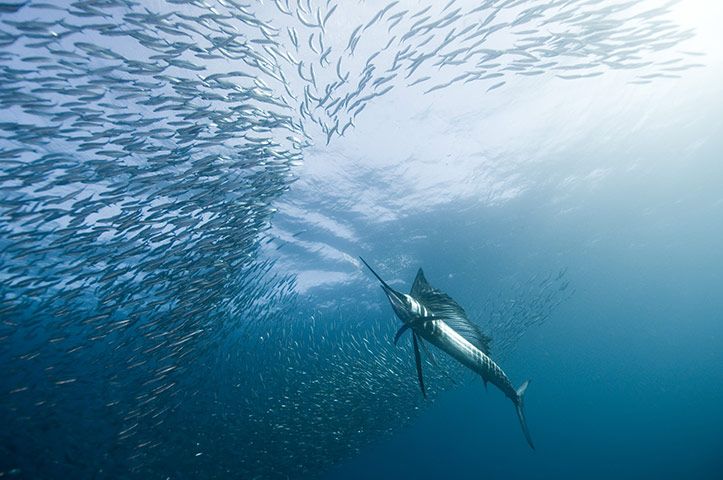 In search of the "big one" that (hopefully) won't get away? Fishing boats depart from Varadero's Marina Gaviota every day and often return with blue marlin, yellowtail, and red snapper in the summer; sailfish and dorado in the fall; and barracuda all year round. Boat captains can also be hired at the Marina Hemingway, nine miles west of Havana, and in Cayo Guillermo.
Cayo Largo del Sur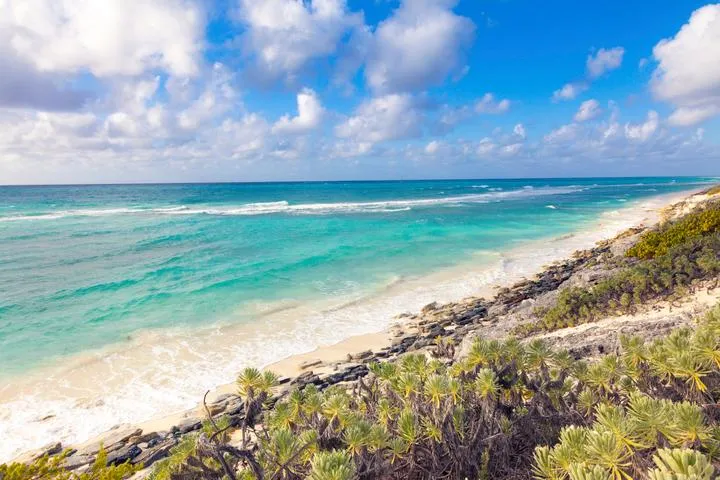 Cayo Largo del Sur stretches for more than 16 miles; its clear waters have enticed tourists since the state opened hotels there in 1977. Divers and snorkelers can see nearly 600 types of coral. Photographer David Doubilet remembers vibrant vertical reef walls that start in water as shallow as 12 feet and give way to a sponge garden. "Sunlight touches the top of the reef, and then you slide over the wall, and you're sliding down a blue cliff, and as it tips under, that's where the sponges are. You have great big barrel sponges and long tube sponges and orange sponges."
Cuchillas del Toa Biosphere Reserve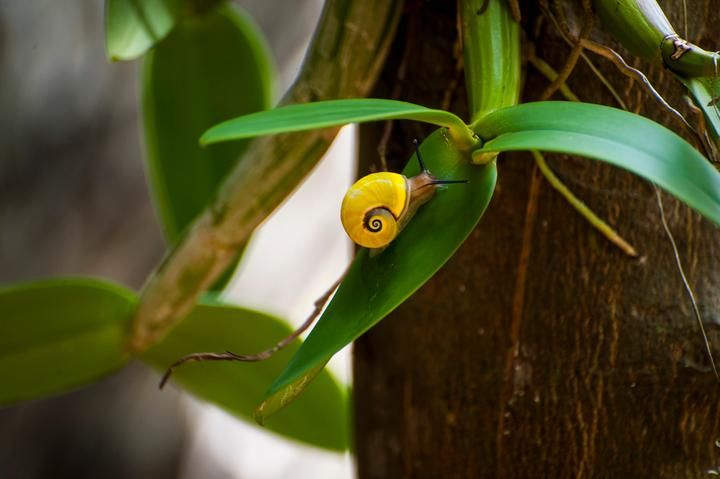 More than 900 species of flora and fauna are found only in the mountains, cloud forests, and reefs of Cuchillas del Toa Biosphere Reserve, including the Cuban land snail, with its striking spirals of orange, yellow, black, and white. The Caribbean's highest waterfall, the Salto Fino, cascades a thousand feet down into the Arroyo del Infierno (Hell's Stream) before flowing into the Toa river. Now a UNESCO site, the area was once a refuge for Africans fleeing slavery in the 18th and 19th centuries.
Pirate Hideout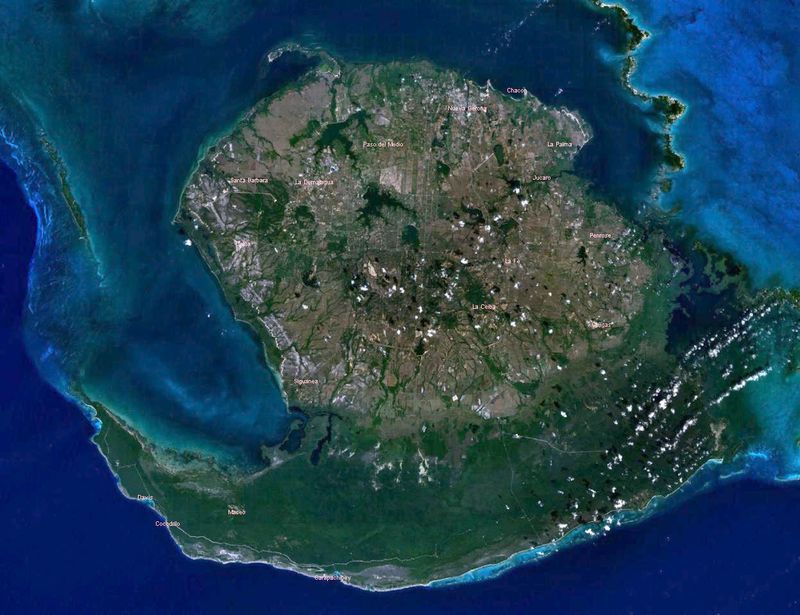 A tear-shaped island 60 miles off the mainland, the Isle of Youth was renowned at the turn of the 20th century for its mineral springs, reputed to cure pulmonary, rheumatic, and throat afflictions. It was a hideout for pirates in the 1500s, an American settlement in the 1900s, and a prison complex where the Castro brothers were held in the 1950s. In the 1970s, Fidel Castro established dozens of boarding schools where children from poor countries could learn at no cost. In the 1990s, a weak economy shut down the schools, and a strong hurricane destroyed some of the buildings. Today, Bibijagua beach attracts locals and visitors to its black volcanic sand.