Climb a 2,500-Rung Ladder Up New Zealand's Towering Twin Falls
Clip in and follow 3,200 feet of newly-laid cable up this stunning waterfall in Wanaka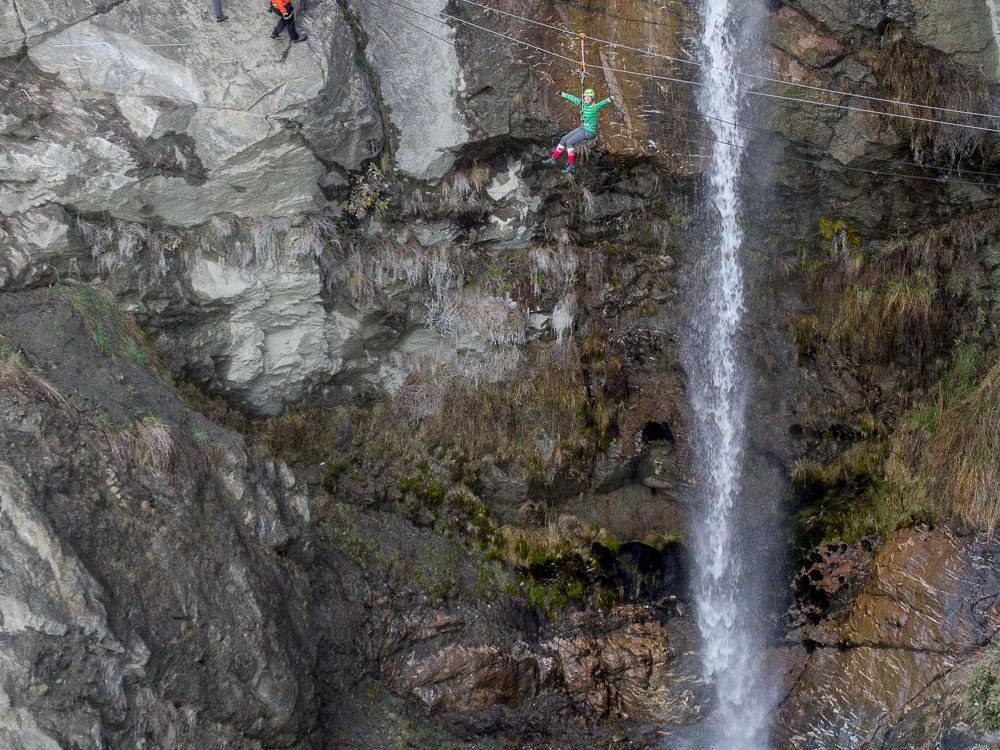 Not all trails are made from dirt, gravel or asphalt. Some are made from iron—and reach vertically. Known in many countries around the world as via ferrata, it is an "iron road" made of rungs and cable, designed to assist climbers in scaling great heights. Periodically, the cable is bolted to the rock; climbers can wear harnesses and clip into the cable, climbing without worrying about a long-distance fall. And for adventure travelers, New Zealand is at the forefront of via ferrata experiences.
Last month, Wildwire Wanaka unveiled Lord of the Rungs, the world's highest via ferrata waterfall climb. More than 3,200 feet of cable stretch up Twin Falls in Wanaka, supplanted with 2,500 rungs, covering a series of nine vertical sections with the longest at 230 feet. The route also crosses seven bridges—including a three-wire bridge and a Tyrolean traverse (basically a horizontal zipline in which climbers clip onto a rope or wire and pull themselves across). Participants also cross behind the waterfall and climb up overhangs in order to reach the top about 1,500 feet above the valley below.
Building the via ferrata was no easy feat. "First we rappelled all the way down the waterfall from the top taking loads of photos as we went," Mark Morrison, builder and owner of Wildwire Wanaka, told Smithsonian.com. "We went home and mapped the entire waterfall as to where we wanted the climb to go. Once we were happy with this we began the building process from the bottom up. Essentially we would carry or fly in the drills, rungs and all the associated bits and pieces. Then we would climb up and set the ropes in the appropriate position, then begin the drilling and gluing process."
The resulting adventure takes six to seven hours to complete, and ends with a helicopter flight back down to the valley floor. For travelers who think it might be a bit too extreme, the experience can be broken down into three sections depending on the level of comfort and skill.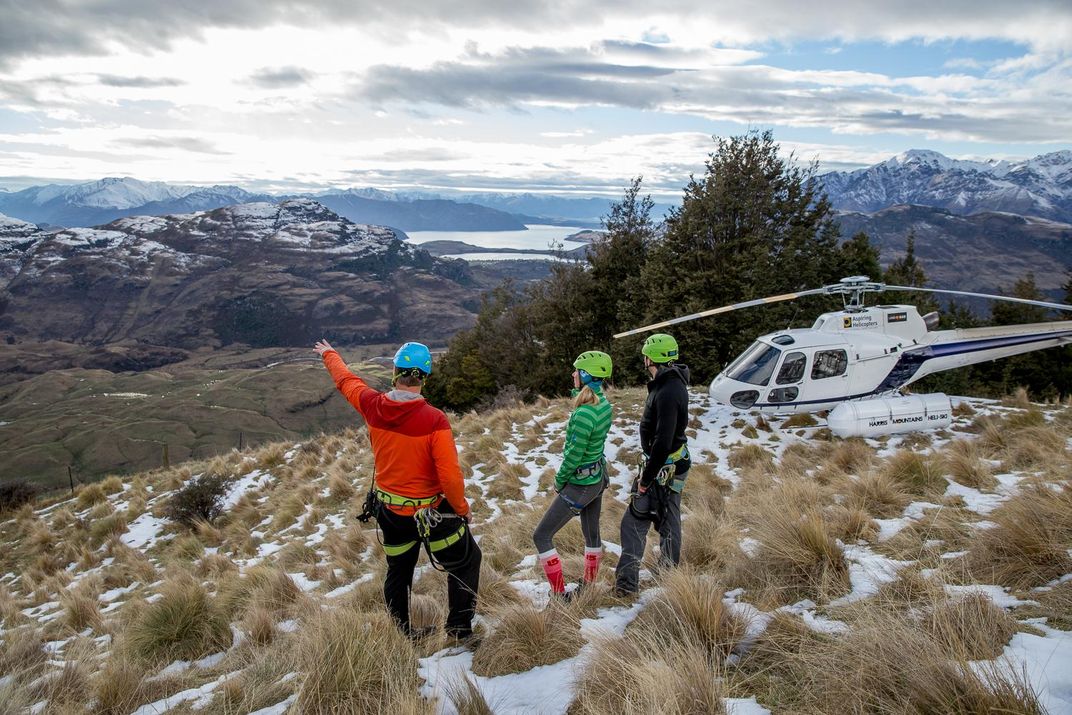 One of Morrison's goals while building this via ferrata centered on the environment and making sure the project was sustainable. He wants people to not only see terrain they wouldn't likely experience otherwise, but also to appreciate the natural world they're climbing through. "Because of the increased interest in the area, we have teamed up with the Longview Conservation Trust to place a number of predator traps in the area to promote the bird life that is adversely affected by rats, stoats, and others," he said. 
For those with less of an appreciation for heights, New Zealand is home to another waterfall, Huka Falls. It's the most visited natural attraction in the country, and jet boat rides will take you right to the base so you can marvel at the surging 36-foot falls safely from the ground.