Frank Lloyd Wright-Designed Buildings (and One Doghouse) Open for Rare Tours in Honor of the Architect's 150th Birthday
These new or normally unavailable tours and displays pay homage to an architecture legacy
On June 8, the world will celebrate the 150th birthday of visionary architect Frank Lloyd Wright. Events began last year, with new tours launched at several of his designed locations—including Taliesin West in Scottsdale, Arizona, which has a new large display of Wright's personal art collection—and this year, spots across the country will offer tours for $1.50 on his birthday.
Wright was born in 1867 and worked as an architect for about 70 years. He designed more than 1,100 architectural works, though only 532 actually came to fruition. Wright became known for Prairie Style, a style he created in response to stuffy and confined Victorian homes, and organic architecture, a philosophy based on integrating nature as much as possible into the home. He died on April 9, 1959.
This year is a big birthday, and so many locations are going big as well, offering tours and events that showcase never-before-seen or rarely seen Wright buildings and ephemera. Here are five places offering special access and programming.
Frank Lloyd Wright Trail, Wisconsin
Launched late last year, the Frank Lloyd Wright Trail opened in anticipation of this year's celebration. The driving route runs for 200 miles through nine counties in Wisconsin, connecting nine buildings he designed. Wright was born in the state and the southern Wisconsin landscape first introduced him to the natural landscapes he would use for inspiration in his designs. Drivers start in Racine at the SC Johnson company headquarters and end at the AD German Warehouse in Richland Center with intermediate stops at two houses, a civic center, a church, a school and Wright's own estate, Taliesin. Tours of Taliesin will be half price from June 6-8, in honor of Wright's birthday, and visitors can join a ribbon cutting ceremony on June 2 marking the completion of a multi-year renovation of Tan-y-Derioff, the shingled prairie house Wright designed for his sister in 1907 on the Talisin property. 
Unity Temple, Oak Park IL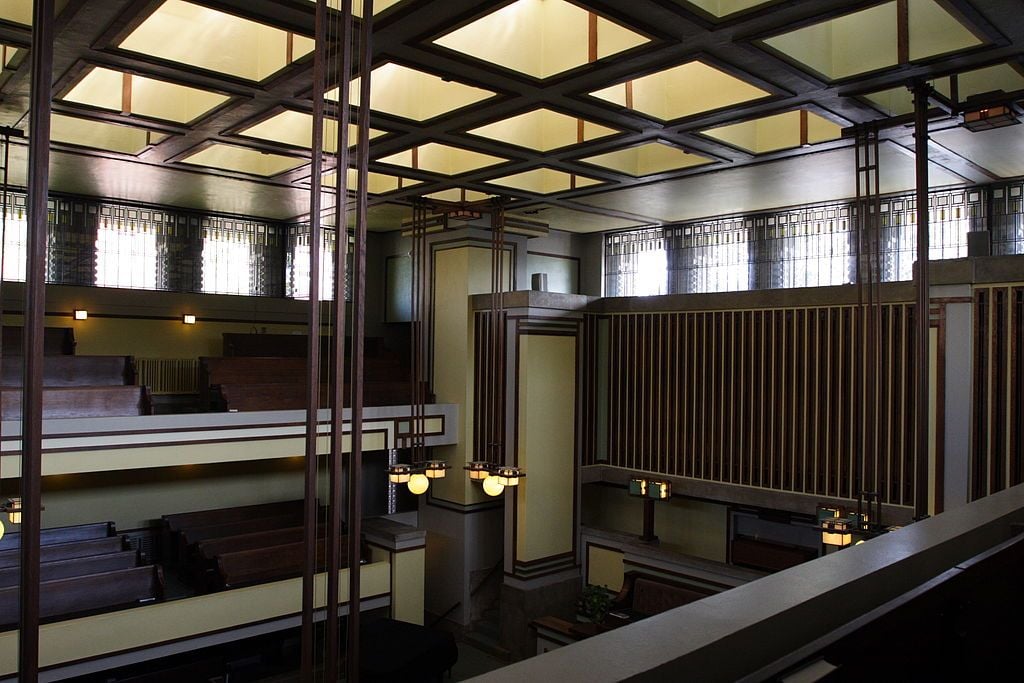 After two years, $23 million in renovations and two delays, Wright's Unity Temple in Oak Park, Illinois, is expected to open sometime shortly after the architect's birthday. The Unitarian Universalist congregation's home was built between 1905 and 1908 and has been closed to the public for the last two years during the restoration. Funding for the project was provided by the Getty Foundation's Keeping It Modern initiative, which works to restore and preserve important modern architecture. The congregation will get to attend its first service back in the building on June 11, three days after Wright's birthday, and a ribbon cutting and open house is planned for June 17.
Eddie's House, San Rafael, CA
For the first time, one of Wright's creations will be available for public viewing: a doghouse he designed for a 12-year-old boy in California. In 1956, Jim Berger (son of Bob Berger, for whom Wright designed a house) wrote to Wright asking for a design for a doghouse for his dog, Eddie. Wright drew the plans on the back of an envelope and sent them back to Jim, where he and his father built it. Sadly, Eddie died before he could live in the house, but another family dog used it. That initial doghouse was destroyed, but last year, Jim built another one based off Wright's original plans. It will be on display on Wright's birthday at the Marin County Civic Center in San Rafael.
Wright and Like, Milwaukee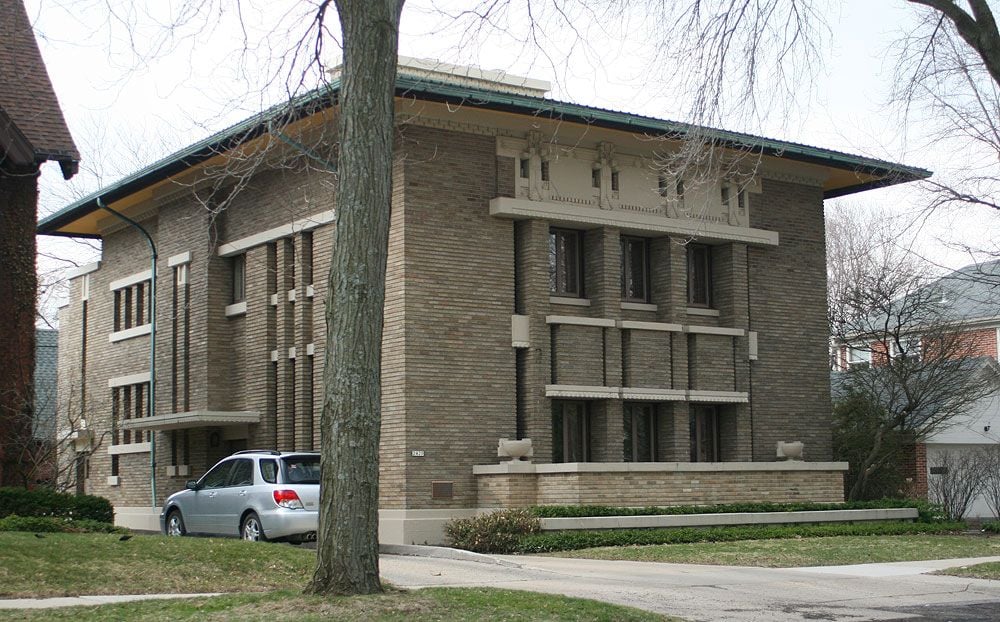 This annual event in Milwaukee kicks off with a special feature the day before: a chance to visit and tour the rarely seen interior of Wright's Frederick C. Bogk House from 1916. The next day marks the actual Wright and Like tour, a special, more robust edition for Wright's 150th. Guests will tour five homes and one church designed by Wright, and six Wright-like homes designed by his protégés. The Wright-designed Elizabeth Murphy House will be open to the public on this tour for the first time, and all the "like" residences are new to the tour as well.
Museum of Modern Art, New York City

Beginning June 12 and running through October 1, New York City's MoMA will host the exhibition "Frank Lloyd Wright at 150: Unpacking the Archive." In addition to showcasing about 450 Wright works—including building fragments, models, drawings and scrapbooks—many items on display will be never-before-seen pieces. One of the rarely displayed artifacts will be Wright's design for a model farm. The exhibit is split into 12 sections looking at specific object types Wright created.