A New 180-foot Observation Wheel Opens Near Washington, D.C.
National Harbor's newest attraction offers sweeping views of the Potomac River and an LED light show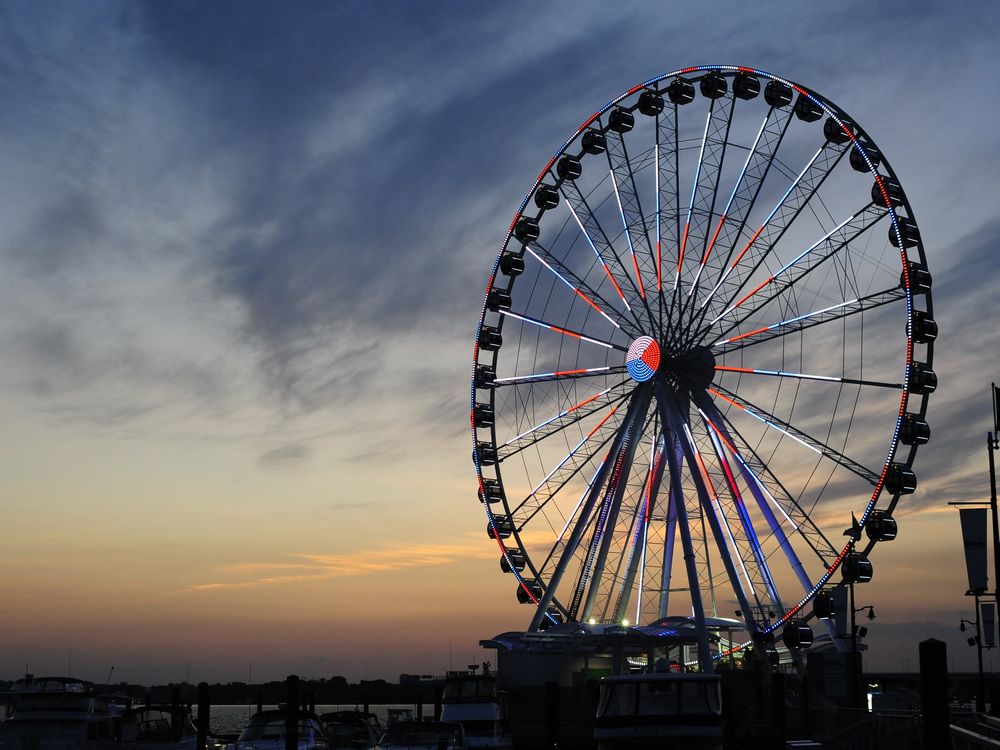 National Harbor, a Maryland development on the Potomac River featuring shops, hotels and restaurants, opened its latest attraction just in time for Memorial Day weekend, the 180-foot-tall Capital Wheel. With the addition of the Ferris wheel, the area is hoping to draw families and tourists visiting the National Mall. Visitors can enjoy panoramas of the Potomac, and distant views of the Washington Monument and the Capitol building, in one of 42 climate-controlled gondolas.
To get the best views of Washington, D.C., be sure to grab a ride on a clear, sunny day since the wheel sits about 8 miles from the National Mall. If visiting National Harbor in the evening, the Capital Wheel is covered in 1.6 million LED lights that are programmed to change color in coordination with music.
The Capital Wheel opened Friday, May 23. It will be open 10 a.m. to 11 p.m. daily through August. Tickets are $15 per person for a 12 to 15 minute ride. For those looking for an upgrade, tickets to a VIP Gondola, outfitted with wine chillers, leather bucket seats and a DVD player, are also available.