Bioluminescent Algae Light Up London's Merge Festival
This interactive art installation is part science, part fairytale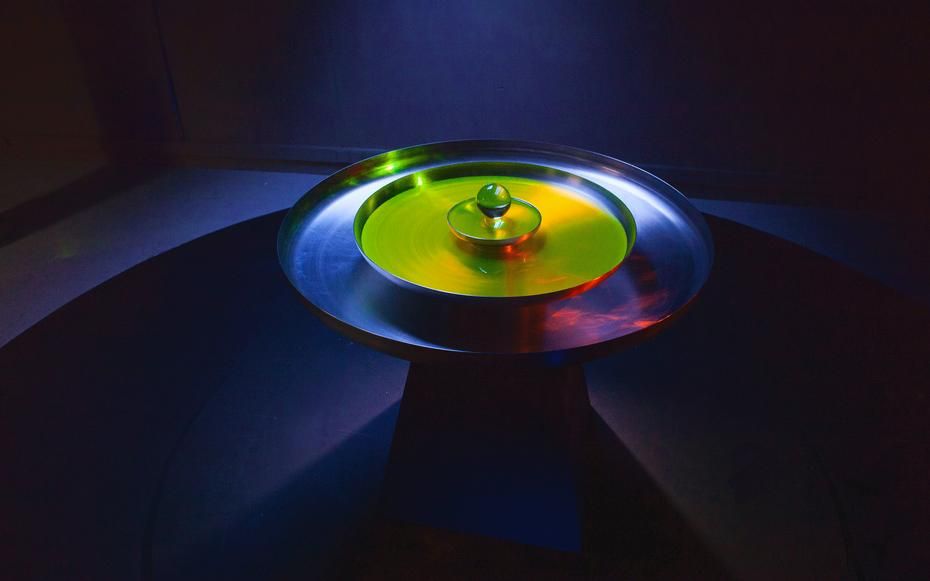 Nature lovers have plenty of places to see the great outdoors light up like a Christmas tree, particularly if they're willing to travel. There's the aurora borealis up north; the Waitomo Cave in New Zealand, which shines thanks to thousands of glow worms; Capri's Blue Grotto with its naturally-occurring eerie glow; and Japan's Toyama Bay, which is set aglow by firefly squid. Now, someone has finally figured out a way to let city slickers in on nature's light display—at the Chamber of Wishes installation on display at London's Merge Festival.
Artists Bompas & Parr teamed up with microbiologist Dr. Simon Park and Allies and Morrison Architects to create the Chamber of Wishes, a secret grotto filled with glowing bioluminescent algae that sounds like it's straight out of Harry Potter.
Walk into the dark grotto, which is "shrouded in mist and heavy with the scent of the sea," according to a press release, and head into the subterranean depths of London's Southbank. After visitors make their way down a glowing hallway, they will reach the main attraction—a display of glass wishing bells filled with sea water and bioluminescent algae. Ring a bell, make a wish, and the algae will glow, no magic wand or pixie dust required. As visitors make their way out of the chamber, guests can share their wishes, or have their fortunes read.
The grotto takes inspiration not only from art and folklore, but also from England's own rich history where faux grottos were once considered quite fashionable. While grottos of the past were dotted with seashells and man-made water features, Bompas & Parr infused the fanciful idea with state-of-the-art technology, enlisting bioluminescent algae to give the grotto its glow. It's the perfect combination of fairytale and science to create modern magic.
The immersive installation piece will be open to visitors through October 18 as part of the Merge Festival. Even more magical, tickets to visit the grotto are free.
More Stories from Travel+Leisure: