Best Places to See Wildflowers Around the United States
Snow and cold got you down? Remember, spring is around the corner, and that means wildflowers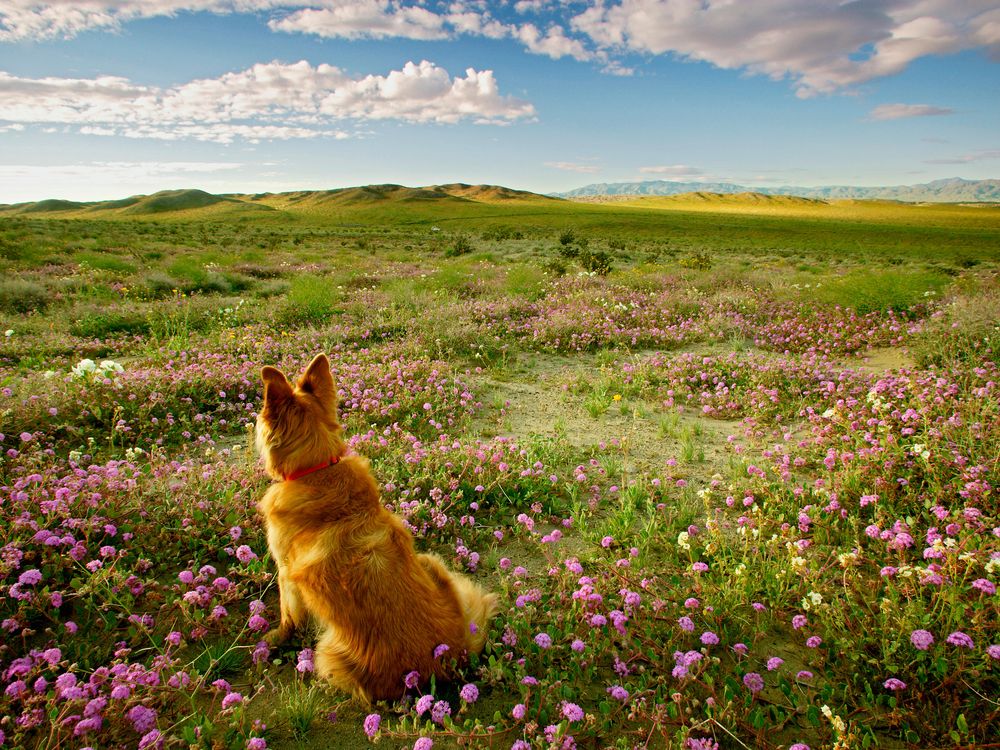 Despite record-breaking low temperatures still shocking the Midwest, South and Northeast of the United States, spring is actually right around the corner. As temperatures warm, wildflowers will pop up across the country, from California's deserts to the hills of New Hampshire. Some areas lay claim to a specific kind of wildflower, like the bluebonnets of the Texas Hill Country, while others will feature a diverse medley of colorful blooms. 
Besides being beautiful to look at, wildflowers are valuable to scientists studying climate because of the wide range of environmental triggers that spark their bloom—everything from snow melt to precipitation, depending on species and location. According to David Inouye, an ecologist at the University of Maryland, "you have these different species responding to different environmental cues, so you can be looking at the effects of snow pack and temperature and precipitation and gain insight into the whole community."
Studying native plants also gives scientists a clue to how the climate has changed over the years: Scientists in Massachusetts, for example, were able to draw conclusions about climate change by using a baseline of bloom dates from the 1800s meticulously recorded by none other than Henry David Thoreau. After comparing Thoreau's observations, written between 1852 to 1861, with current bloom dates, the scientists noticed that the flowers were blooming earlier than when Thoreau was writing. 
Inouye, who has been studying wildflowers in the Rocky Mountains for four decades, says that spring has been coming earlier each year, triggering an earlier growing season. But in the Southwest and California, where wildflower blooms are largely dictated by precipitation, the trend is different. Lack of precipitation means that desert wildflower seeds, which are mostly annuals, won't germinate—instead of a desert full of colorful flowers, we might end up with a desert of dormant seeds.
While research suggests some species will be able to migrate to avoid the effects of climate change, Inouye told the Union of Concerned Scientists there is "little doubt" that global warming will eventually cause the extinction of some wildflowers. Bruce Hamilton, Deputy Executive Director of the Sierra Club, agrees. "There's going to be some winners and some losers in any climate change scenario," he says. "Some heat-intolerant species are going to suffer and others could potentially expand their range." Changing bloom times—and disappearing wildflower species—might also have an impact on migratory birds and insects, which depend on wildflowers for pollen and nectar. 
Because wildflower blooms are dependent on so many factors, their peaks are notoriously difficult to predict (even without the extra challenge of a changing climate). It's best to check expected bloom dates before making a trip—some sites have a tracker that alerts visitors to bloom status, while others will post photos of the current bloom. Here are seven places to help you break out of the winter doldrums and take in some colorful flowers.