Best Places to See the Northern Lights
Find out where to witness the aurora borealis, with reindeer sleigh rides, ice hotels and hot springs included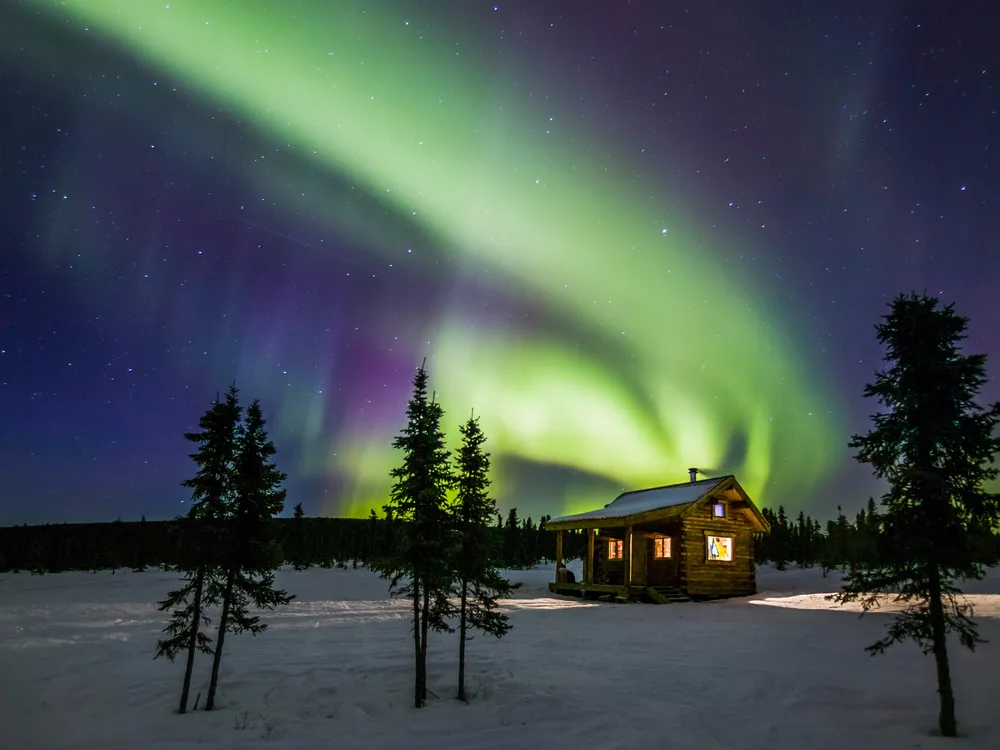 At Finland's Kakslauttanen Resort, you don't even need to get out of bed to catch the northern lights. Gaze up through your glass-domed igloo, and you'll drift off to sleep as emerald green, fuchsia and indigo streaks light up the night sky.
North of the Arctic Circle in the vast Finnish Lapland, surrounded by towering pines, it's a surreally beautiful place to experience the aurora borealis, which has been confounding and delighting observers for centuries. Towns across Scandinavia, Alaska and Canada market the lights as the main attraction, offering experiences for adventurers and luxury travelers alike. It's so ingrained in Norwegian culture that the government opted to add the neon lights to its passports by way of a black light feature.
Before the scientific cause of the lights—charged particles from the sun colliding with atoms in Earth's atmosphere—was understood, local legends provided all sorts of creative explanations. The Inuit people of Greenland, for one, believed the lights came from spirits of ancestors playing soccer with the skull of a walrus. These days, you can rough it like a musher in Greenland, staying in hunting cabins and tending to the dogs, all while hunting the aurora on World of Greenland's three-day dogsled expedition in Kangerlussuaq.
In Churchill, Canada, you can watch the lights dance over a family of polar bears from the comfort of your mobile sleeper car. There's even a chance to see the northern lights in the continental U.S.: Pennsylvania's Cherry Springs State Park reports a handful of sightings each year and holds the highest designation given to a dark sky site, from the International Dark-Sky Association, meaning that light pollution in the area is minimal and the full array of sky phenomena (the aurora, faint meteors, zodiacal light) can be seen clearly from the park.
If this is the year you vow to see nature's light show for yourself, set your sights on these eight destinations.
See eight destinations below and the full 13 on Travel + Leisure.
Other articles from Travel + Leisure: