Best British Gastropubs
The top pubs in London and beyond for authentic Scotch eggs, fish-and-chips, and pints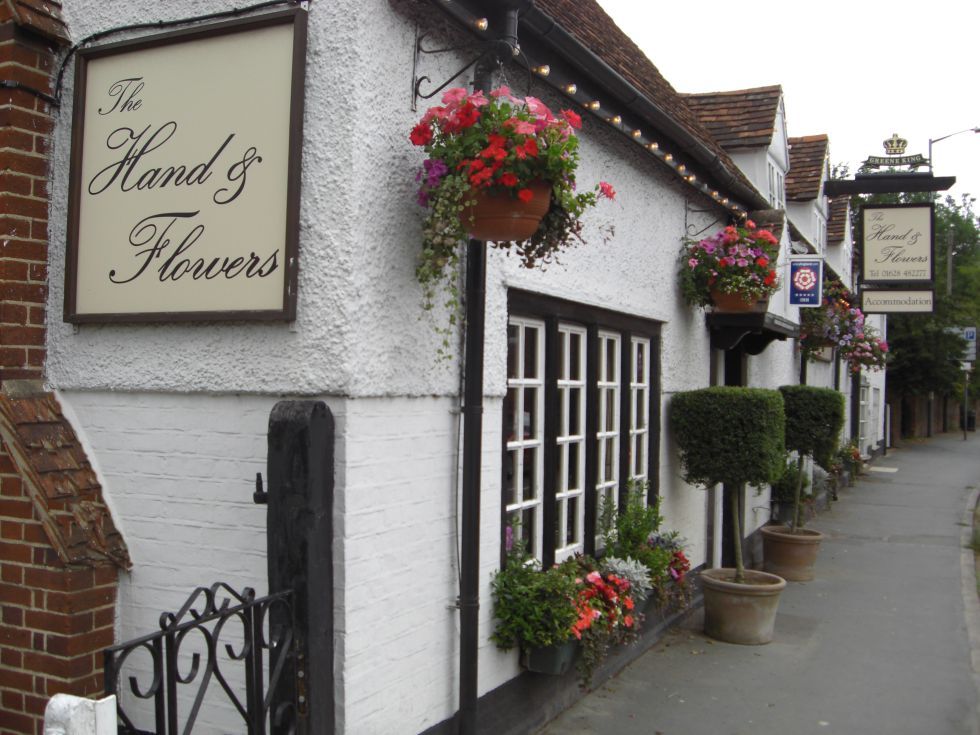 At the Sportsman, a seaside pub on the pebbly Kent coast, I recently ate the best lamb I've ever tasted. A pale pink chop, a hunk of crisped shoulder confit. Outside the window the animal's brethren grazed in the mist. The Sportsman's chef, Stephen Harris, also cures ham from nearby pigs in fleur de sel he made himself. A dish he calls "rockpool" has cockles, crabmeat, and candy-sweet clams in a dashilike broth made with scavenged seaweed. This was a pub. No tablecloths. Old wood tables. A place you could stop in just for a beer. But you'd quickly realize something different was happening in the kitchen.
In London, at his famed "nose-to-tail" restaurant St. John Bar & Restaurant, Fergus Henderson told me about what has happened to lowly pub grub. There was a time not too long ago, he said, when British chefs had to post a Beefeater outside to signal their intention to serve their own cuisine. That's all changed now. Britons seem to have come to terms with the existence of something called British food. The better news is that some of the most satisfying stuff is coming not out of high temples of gastronomy, but from that indigenous treasure, the English pub.
What we want from a pub is honest British food, respectful of tradition and place but not stuck in time, served in a relaxed atmosphere of beer, cheery barmaids, a fireplace. What we want is a spot like Heston Blumenthal's Hinds Head Inn, a low-slung 15th-century Tudor building in the tiny village of Bray, 30 miles west of London. There are local ales on tap and locals at the bar drinking them. The menu is composed of Heston's refined, expert versions of such pub classics as oxtail-and-kidney pie, potted shrimp, and Quaking Pudding.
If you've never heard of Quaking Pudding—a grayish, spiced 16th-century dessert that shivers and shakes but doesn't fall—that's because Heston and his team are collaborating with the kitchens of Hampton Court Palace to bring historic dishes back to life. "Any English pub should have a pudding because we invented puddings," Heston said. "There is much more confidence now in British food so you'll see possets and syllabubs, potted shrimps and hot pots. There's a pride there."
With the guidance of several chefs and local observers—and the aid of a GPS—I set out on a cross-country pub crawl to taste the best of what was coming out of today's British pubs. I managed to find plenty of beer and enlightenment-and some surprisingly good dinners along the way.
Excerpt from full story featured on Travel + Leisure