Atlantic City, N.J.
Not just a place to play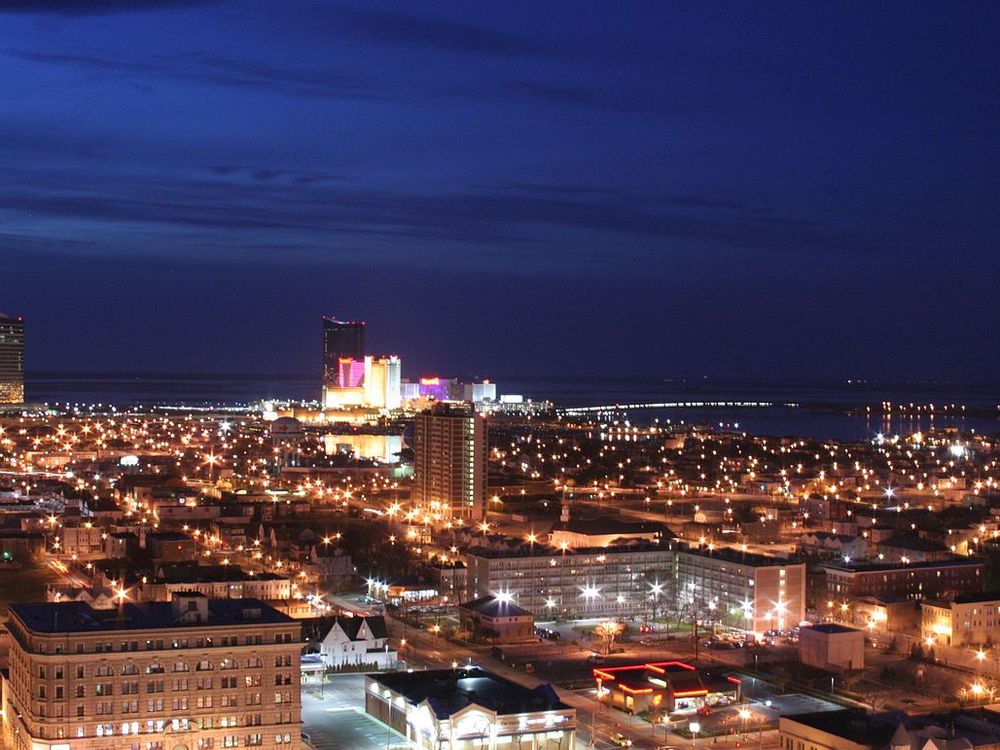 "You're from where?" "Atlantic City." "Oh yeah, Atlanta, I hear it's…" "Nooooo, Atlantic City, New Jersey. You know, the boardwalk, casinos…"
Even today --- I just moved back after more than 35 years --- many people don't realize that we live in Atlantic City. They think tourists only come to play here. But we do and we did --- me, my parents, grandparents, a whole slew of aunts, uncles, cousins and neighbors who wouldn't think of living anywhere else. It wasn't the Atlantic City of today with all the gold and glitter, money jingling, being clutched and caressed wherever you go. The sparkling, glassy hotel-casino complexes weren't here then, but some of the old majestic hotels they've attached themselves to or completely replaced were here in antique elegance when I was a girl.
We also had the Club Harlem and the bright lights of Kentucky Avenue, where you could find the best in music and entertainment amid the aromas of seafood and soul food, which mingled like airwaves from one side of the street to the other. We had the Wonder Gardens featuring the Delfonics and Kelly's Chicken Wings and Mary's Sub Shop. Lit Brothers department store, Petrie's and Homberger's had anything you ever wanted to wear. People hustled and bustled all over Atlantic Avenue and perennially, down the seven miles of beach and boardwalk.
We had our one high school, two junior highs and five elementaries, and we had lots of small businesses. This time, I mean literally "we", the Washington clan, one of many African-American family-owned and –operated businesses in the city. We owed it all to Grandpop and Grandmom Wash; they started with a tiny sandwich shop back in 1937. By the 1950's, Wash and Sons' Seafood Restaurant was a full-service place seating more than 100. Among our guests were celebrities, like Redd Foxx, Sammy Davis, Jr., Nipsey Russell, Moms Mabley and Count Basie, who were featured at nightclubs on Kentucky Avenue. They came to Wash's in the wee hours of the morning for a fried fish and grits breakfast or a seafood platter. The whole meal could be bought for $6.00 in the 60's and it came with our famous already-sweetened iced tea and fresh-baked hot rolls.
During the 70's, while "A.C." was trying to figure out if casino gambling would help the city get back on its feet, my uncles decided to close the restaurant and re-open the business as a bar and deli in Pleasantville, five miles away. It was the first time I had to work for people other than family. All of us grandchildren had grown up at the restaurant, first learning to shred lettuce and carrots for salad, then spooning butter into little silver-looking dishes before becoming dishwashers, busboys, waiters and waitresses. My parents renovated Wash's Inn and added a grand reception hall about ten years ago, but we are struggling to remain open during this recession like many small businesses across America. If we must close, we can still say proudly that more than 70 years ago, we were one of the businesses that contributed to my hometown of Atlantic City becoming "The World's Playground."