America's Most Endangered Historic Places
Here are the 11 endangered sites—including the prison where Solomon Northup was held—on the National Trust for Historic Preservation's 2014 list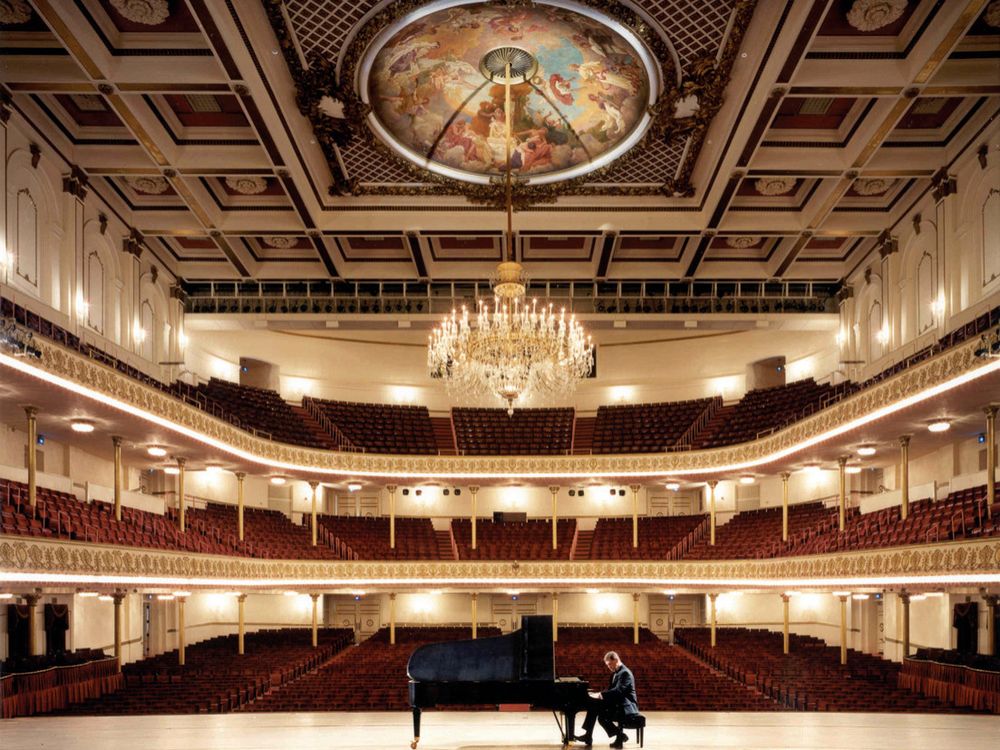 Every year, for the past 27 years, the National Trust for Historic Preservation has released a list of 11 historic American places immediately threatened by demolition, redevelopment or some other menace. That's more than 250 places in total. 
How many of them have been lost? Only 11.
"We have a really good track record," says Stephanie Meeks, president of the National Trust for Historic Preservation. One reason so few of these places have slipped away is the list itself, which draws attention to otherwise unnoticed threats. "I think that many people take historic buildings for granted because they feel like they've always been there," Meeks says. "It isn't until they're threatened that people say: it would be terrible if we lost that building or landscape. It mobilizes people to take action."
Nominations for endangered sites come from both the general public and the preservation community. The Trust assesses nominees based on three key points: significance (architectural, cultural, or otherwise), urgency and potential solution. The organization also strives to include a diversity of sites—from buildings to landscapes—in order to reflect the diversity of America. The staff narrows the list down to 11, then begins a public outreach campaign to raise awareness—and galvanize support.
"We are an organization chartered by Congress to do two things: save historic places and engage the American public in their preservation. The list lets us do both of those things," Meeks says.
This year's list features sites from Florida to Hawaii and spans architectural styles from Miami Modern to High Victorian. For those looking to help preserve any of the sites listed—or a favorite historic place in their own town—Meeks suggests starting at the National Trust's website, which can connect users to preservation efforts in their community or around the country. 
Battle Mountain Sanitarium Domiciliary in Hot Springs, SD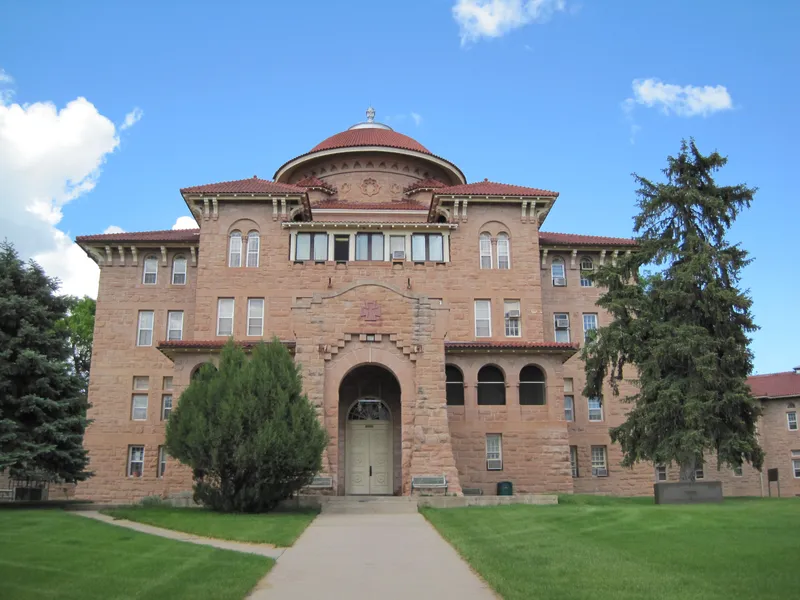 The Battle Mountain Sanitarium Domiciliary in Hot Springs, S. Dak., was founded as one of the National Homes for Disabled Volunteer Soldiers authorized by Abraham Lincoln and, for more than 100 years, it has provided medical care to veterans in the region. It's one of the few facilities managed by the U.S. Department of Veterans Affairs that is also designated as a National Historic Landmark. In 2012, the National Trust for Historic Preservation named the sanitarium a National Treasure. On June 24, 2014, however, it was announced that the VA would move forward with plans to move the medical facilities 60 miles away to Rapid City, abandoning the historic facilities in the process. That move leaves the fate of the historic buildings uncertain and take away the main source of employment for the city.
Bay Harbor East Island, FL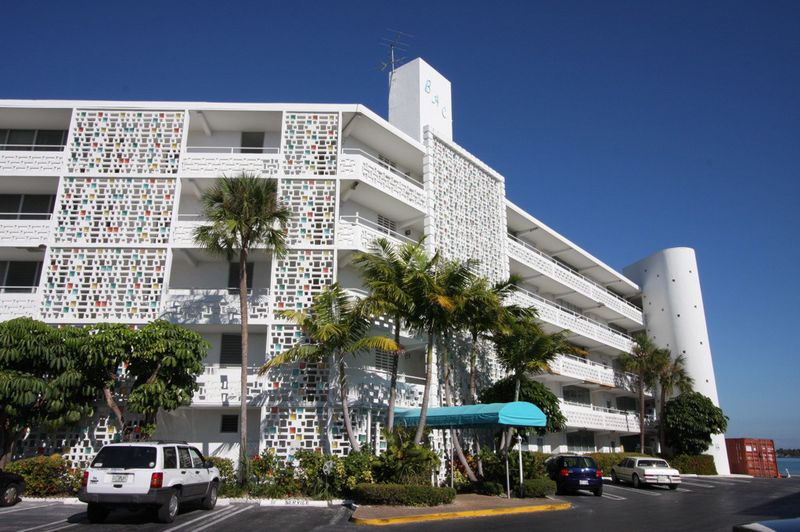 There's no better place than Bay Harbor's East Island to see Miami's iconic mid-century Miami Modern (MiMo) style architecture. The style represent's Miami's subtropical, lively response to the stark, minimalist styles that came out of World War II—think curved walls, acute angles and bright colors. East Island is home to a large number of MiMo buildings, and several were designed by famous architects including Morris Lapidus, Henry Hohauser and Charles McKirahan. Today, large-scale construction and redevelopment threatens the iconic buildings.
Chattanooga State Office Building, Chattanooga, TN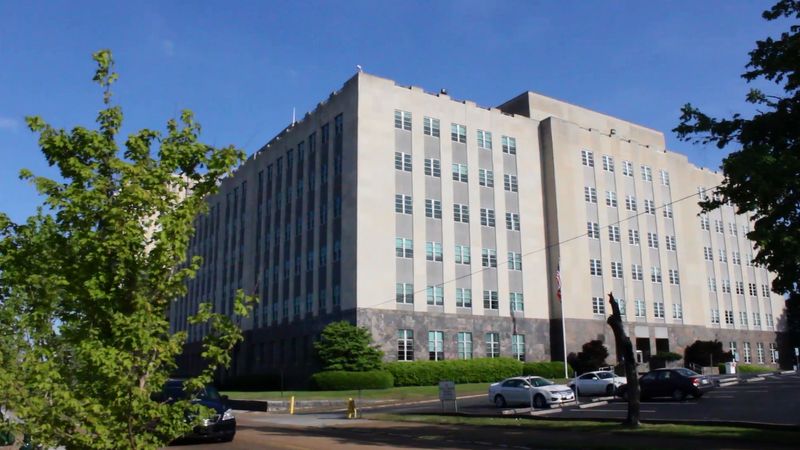 The exterior of the Chattanooga State Office Building, which features grey and ruby limestone, is said to represent "the sturdy mountain character of southeast Tennesseans." Its interior is decidedly more light-hearted: it once featured a penthouse lounge, auditorium and basement bowling alley to keep employees relaxed and happy. Built in 1950 to house the headquarters of the Interstate Life Insurance company, its imposing facade and sturdy structure still defines the Chattanooga downtown and stands as a reminder of the city's once-thriving insurance economy. In 1981, the state of Tennessee acquired the building, which it sold to the University of Tennessee at Chattanooga in December 2013. Currently, the university plans to demolish the building rather than to attempt renovations.
Music Hall, Cincinnati, OH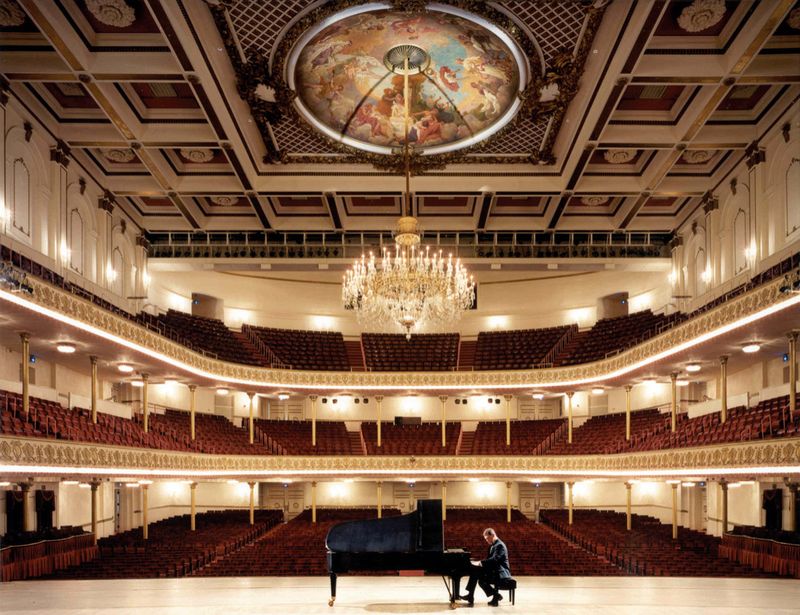 A National Historic Landmark, Music Hall was built in 1878 using funds from what is believed to be the country's first matching-grant fund drive. Designed by Samuel Hannaford, the building has opulent High Gothic features: a vast auditorium (the third largest in the country), a grand foyer, a ballroom and a carpentry shop. The Cincinnati Riots of 1884—some of the most destructive riots in American history, in which 56 people died—began as a protest meeting at Music Hall. Built over a former graveyard, the Music Hall has also been called one of the most haunted places in America.
Despite the building's colorful past and beautiful Victorian design, it has fallen into disrepair, due to deterioration and water damage. The Cincinnati Cultural Facilities Task Force has proposed raising the local sales tax by a quarter of a percent to help pay for repairs.
Frank Lloyd Wright's Spring House, Tallahassee, FL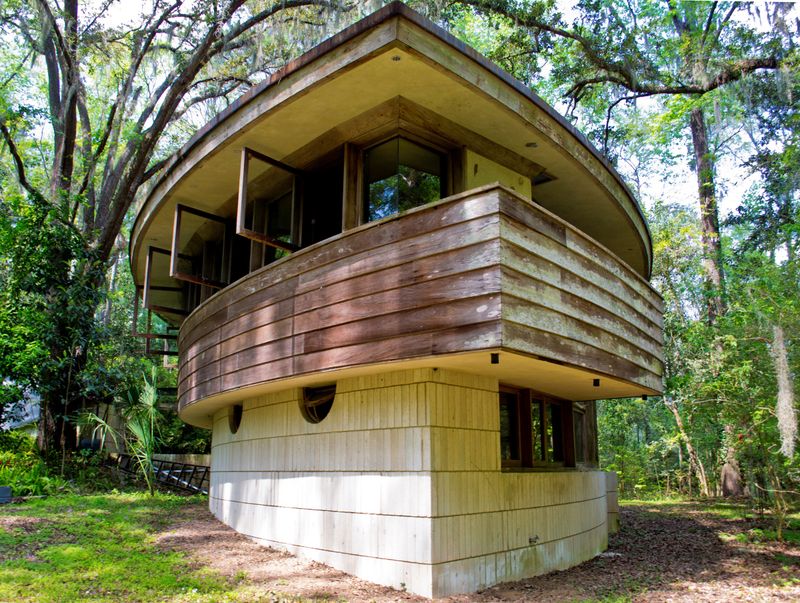 Frank Lloyd Wright is one of America's most famous architects, but even his reputation isn't enough to preserve his work indefinitely, as shown by his Spring House in Tallahassee, FL. Spring House, the only private residence designed by Wright in the entire state of Florida, represents a short but important period in the architect's career, where Wright experimented with creating semi-circle or hemicycle style buildings. Only a fraction of the surviving 400 houses created by Wright represent this unique style.
Despite its novel design—and connection to Wright—Spring House is badly deteriorating and in need of serious repairs to fix everything from interior water damage (from hurricanes) to structural damage (from woodpeckers).
Historic Wintersburg, Huntington Beach, CA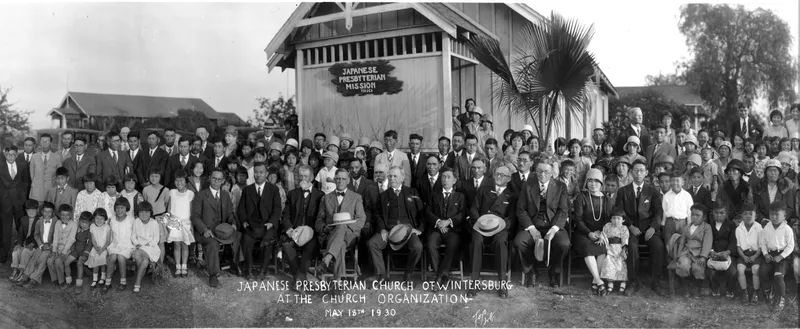 Historic Wintersburg is more than a single building—it's a testament to Japanese-American pioneers. The site contains six structures and open farmland; it is one of the only surviving Japanese-owned properties that was purchased prior to California's "alien land laws" of 1913 and 1920, which made it difficult for Japanese-Americans to buy property. Unlike the internment camps of WWII, Wintersburg shows the daily life of Japanese-Americans as they attempted to forge a new life on the western frontier.
Today, the property is owned by a waste and recycling company, which has plans to raze all the buildings. In response to local preservation organizations, however, the company has agreed to wait six months before taking action, giving preservation organizations a chance to find another buyer for the land. "The landowner wants to do the right thing," Meeks explained. Still, if preservationists cannot find a viable solution by 2015, the site risks demolition.
Mokuaikaua Church, Kailua-Kona, HI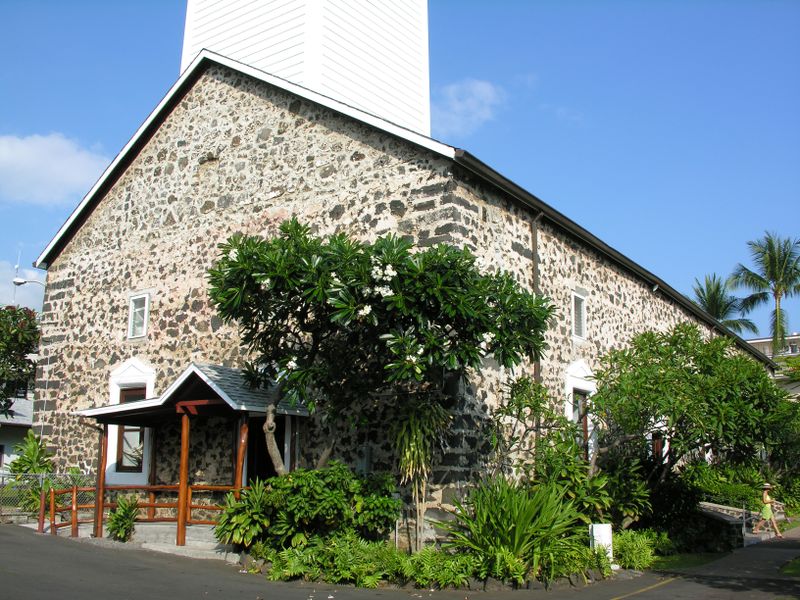 Beyond their white sand beaches, palm trees and lush volcanic vistas, Hawai'i's islands have a rich history. Constructed in 1837 on the island of Hawai'i, the Mokuaikaua Church in Kailua-Kona is the first Christian church to be built on the islands. The stones which comprise the building are thought to have been taken from a nearby heiau (Hawaiian temple), with mortar made of burnt coal and beams made from Hawaiian ohia wood.
Over its 200 year existence, the building suffered damage from earthquakes, as well as terminte damage, faulty wiring and dry-rot—and will need immediate attention if its steeple and iconic structure is to survive in coming years.
The Palisades, NJ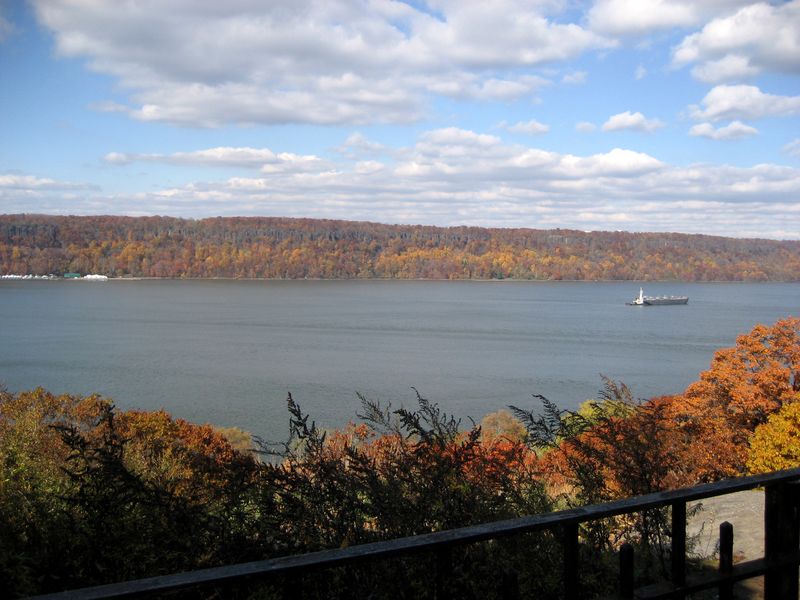 For centuries, Native American tribes such as the Sanhikan, Hackensack, Raritan and Tappan used the Palisades cliffs for shelter and protection. Years later, as the cliffs were dotted with quarries and development, the Palisades became the center of one of America's earliest preservation efforts, which succeeded in creating a buffer zone around the area to protect the landscape from development.
Recently, however, LG Electronics has sought the right to build a eight-story, 143-foot-tall office tower on the outskirts of the buffer zone; the building's height would encroach upon the area's scenic views. If the building is built, it will be the first time in the area's 100-year history of preservation that its scenic views have been allowed to be destroyed by construction.
Shockoe Bottom, Richmond, VA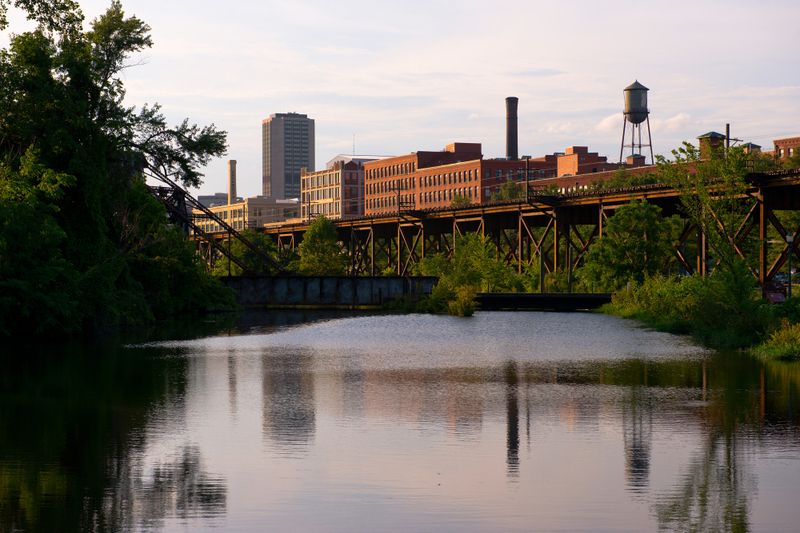 Of all the places included on this year's list, Meeks thinks Shockoe Bottom in Richmond, Virginia, is one of the most interesting. "This was the site of the slave trade in the 1850s in Richmond, and was actually profiled in the movie 12 Years a Slave," she explains, noting that one of the most notorious places in Shockoe Bottom—Goodwin's Jail—was where Solomon Northup was held captive after being kidnapped in Washington, D.C. Northup, though perhaps the most famous, was certainly not the only person sold into slavery—or traded—through Shockoe Bottom: between 1830 and 1865, over 350,000 slaves passed through the area.
Today, many important historical artifacts and archeological areas lay out of site—as none of the original buildings remain, much is buried underground. The area is already under threat from redevelopment, but it's about to face an even greater threat: baseball.
"The mayor wants to build a new baseball stadium and while that may be fine and good but we don't think this is the right place to do it," Meeks says. The archeological history that remains underground, she adds, needs to be surveyed and cataloged in a holistic way. "We're not against the idea of redevelopment but we want it to be done in a thoughtful way that respects what transpired there."
The Palladium, St. Louis, MO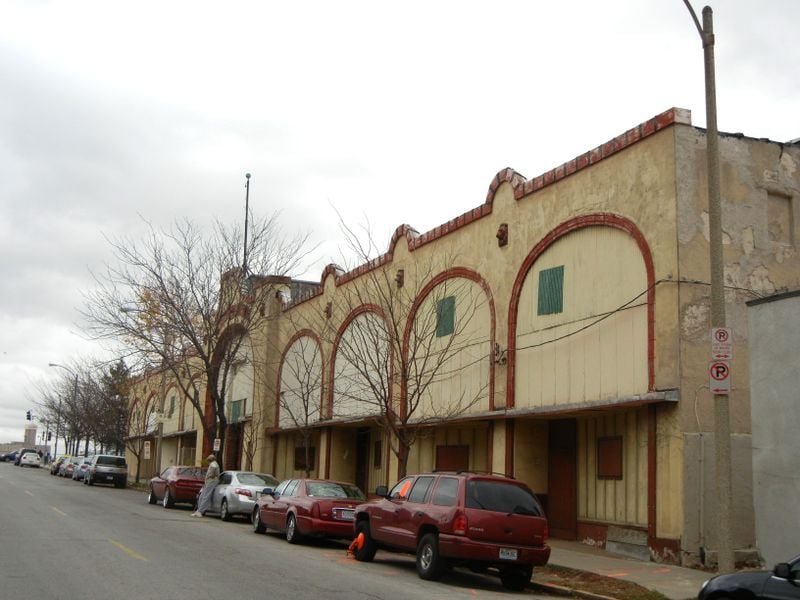 In the 1940s, St. Louis was a hotbed for jazz music, and no building was more alive with the era's raucous sounds than the Palladium. The venue was host to musical greats like Nat King Cole, Ella Fitzgerald and Benny Carter (though, off stage, the building was open only to white people). Throughout the years, the Palladium has stood as an important reminder of St. Louis' often-overlooked role in the history of American music. But the building itself is not protected by any historic status, nor is it located in the parts of St. Louis protected by the City's demolition review ordinance. Vacant for many years, the building runs the risk of fading from memory—and succumbing to redevelopment or demolition.
Union Terminal, Cincinnati, OH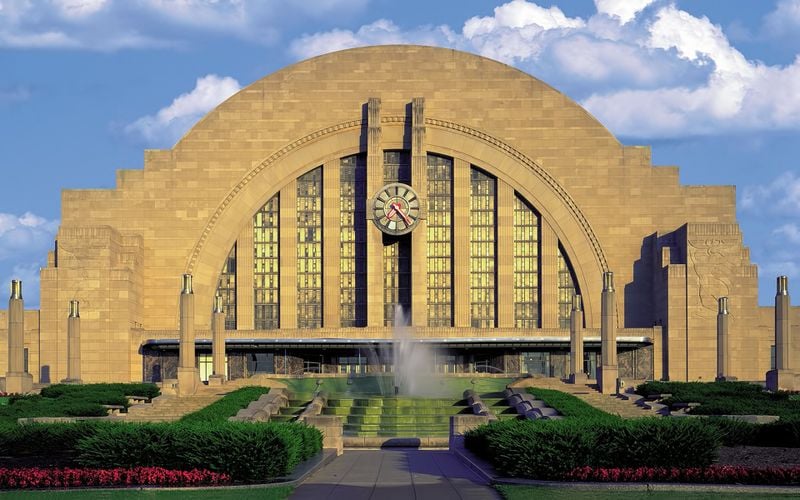 Cincinnati's Union Terminal is one of the country's most grand—and most important—Art Deco structures. Designated as a National Historic Landmark, the station is also one of the last remaining grand Art Deco-style rail terminals. Designed in 1933 by the firm of Alfred Fellheimer and Steward Wagner, with help from Paul Cret, the building cost $41 million to complete and spans 287 acres. Its interior Rotunda dome is 180 feet wide and soars to 106 feet, making it the second largest half dome in the world. Today, the terminal is in need of extensive repairs, having suffered from deterioration and water damage, even as it remains an important building for the city of Cincinnati—it houses the Cincinnati Museum Center and receives over 1.4 million visitors a year.