Need Some Alone Time? Check Out America's Coolest Ghost Towns
Old mines, abandoned buildings, and the occasional curse: Ghost towns cover the United States, and they make for a fun detour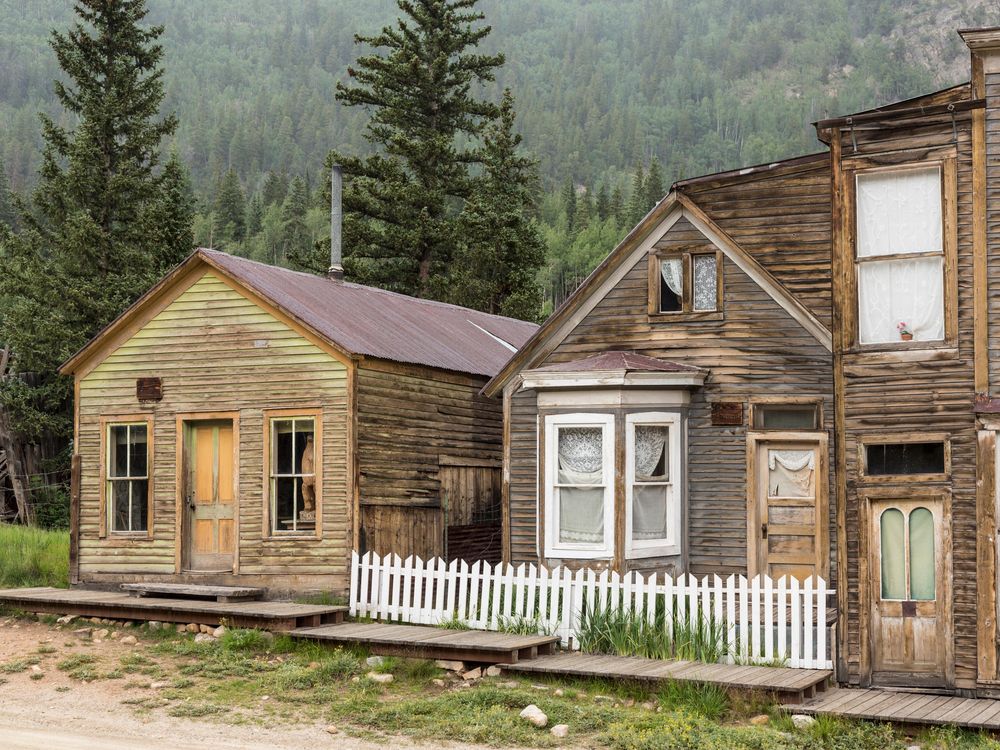 Some ghost towns are protected by parks departments. But Bodie, California, protects itself—with a curse.
For years, visitors to this ghost town have learned that bad luck will befall anyone who makes off with an artifact—a curse that is lifted only when the piece of contraband is returned. Sure enough, park ranger Mark Langner says that a couple times a month, he gets something in the mail—"an old nail or a piece of glass, with an anonymous letter apologizing—they know they've done something wrong." Curse or no curse, he says, "karma is karma."
And yet, people still can't resist slipping off with a piece of history. It's understandable. Abandoned towns exist all over the world, but there's something uniquely American, even romantic, about ghost towns. Perhaps it's because so many sprang up in the 19th-century Old West, when a rush to find gold and other minerals created an old-style economic bubble. When the money or luck ran out, so did the residents, often leaving behind empty houses, saloons and brothels.
Of course, gold (or lack thereof) isn't the only reason towns have failed. "There are as many reasons for towns dying as there are towns," says Gary Speck, a ghost town expert and author of books including Ghost Towns: Yesterday and Today. "Some towns were bypassed when highways were built or, in one-economy towns, when production decreased, like in logging camps. If the need for the town was gone, the town went bye-bye—unless it could adapt."
He adds that while plenty of failed towns just got paved over by modern suburbs, finding the physical remains of little cities long gone makes for fascinating travel.
When we looked for the most interesting ghost towns around the United States, we found various states of preservation and decay. In Virginia City, Montana, remaining buildings have been rehabbed to create festive tourist towns. Bodie, meanwhile, is kept in a state of "arrested decay"—basically, the same condition it was in when it became a historic landmark in 1962. "We'll do repairs as needed—replace a roof or fix a window—using the right materials from the time," says Langner. "If you do too much, it looks fake, but if you do too little, it become a pile of sticks."
Some ghost towns have found unique second lives. Terlingua, Texas, got its start as a thriving mercury-mining town during the early 1900s, but today, it's the lightly populated home of a famed chili cook-off.
Such an event might seem all the more poignant in a place where prosperity never took hold—and may be one reason people romanticize these long-gone towns.
Or perhaps they just like looking at old stuff. Bodie still has some stocked stores, and visitors remark on seeing products their parents or grandparents used to have. "People yearn for simpler times," says Langner. "And sometimes they're just blown away that they're somewhere that doesn't get cell service."
Excerpt from full story on Travel + Leisure.