Guide to Awesome: 14 Reasons to Visit Alaska Now
From the tallest North American peak to the world's largest bears, Alaska is home to unparalleled experiences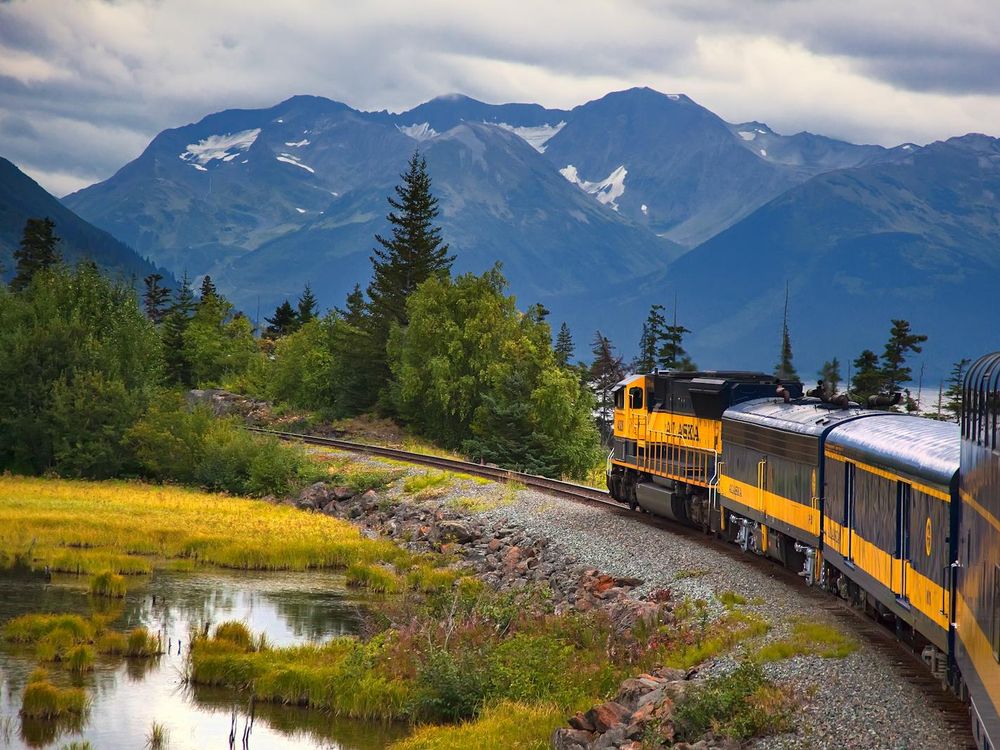 Almost two-thirds of national parkland in the United States—more than 41 million acres—is located in the 49th state. "To the lover of wilderness, Alaska is one of the most wonderful countries in the world," the great naturalist John Muir wrote. Thanks to protections set in place one hundred years ago this summer, Muir's description still rings true. But the path to preservation hasn't always been easy. In Fairbanks, federal legislation that set aside public lands provoked hundreds of people to protest; a petition for the "Alaska Secession Law of 1979" was drawn up, and a straw effigy of President Carter was torched. When Congress created Wrangell-St. Elias National Park and Preserve in 1980, some locals were angered by the perceived threat to their way of life. A Park Service airplane was set on fire; park employees were refused service at a restaurant and a gas station. Despite flashes of discord, Alaskans today welcome more than two million people to the state's majestic parks and preserves each year. One need only spot the tracks of a moose or see the light reflect off a glacier to appreciate the gifts of these wild places.
The Alaska summer, when days get warmer and longer and the sun hesitates to set, is the best time to experience the breathtaking scenery and enchantment of America's largest state. Some of these places—like the sand dunes surrounded by wetlands—are best experienced with sunglasses and hats. Others—like a whaling festival and a polar bear excursion north of the Arctic Circle—may require warmer clothing, but offer rare, unforgettable glimpses into local life.
Wrangell-St. Elias National Park and Preserve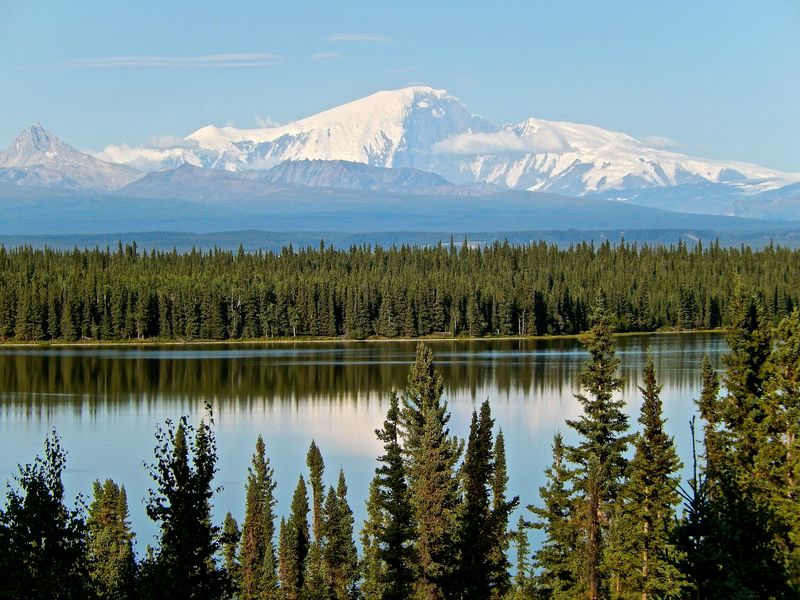 More than four million acres of Wrangell-St. Elias National Park and Preserve are coated in ice. Some of its 150 glaciers are larger than Hong Kong. Others have never been explored. Shimmering deep blues to teals, their crystalline structure is so densely compacted that they absorb every color of the spectrum except for blue, which scatters. At Root Glacier visitors can strap on crampons and walk the ice, admiring deep ravines, glacial pools, and streams, and sites like Jumbo ice cave and Stairway Icefall—a glistening wall of ice 7,000 feet high. Views are constantly changing. Locals say they can now gaze at vistas that were obstructed by glaciers in the 1930s. Indeed, Alaska has warmed twice as fast as the lower 48, with ground temperatures steadily increasing since the 1970s.
Time itself is frozen at the Kennecott Mine, which shut down in 1938 after more than 4.5 million tons of ore had been extracted. (Named after the Kennicott Glacier and its eponymous explorer, Robert Kennicott, an errant e wended its way into the company name.) Once, a hand-pulled cable car brought some 550 miners across the river to work. Now a footbridge connects visitors to the buildings—abandoned bunkhouses, a company store, even a hospital with one of Alaska's first x-ray machines—left casually as they were, as though they would reopen anytime. What remains has been preserved by the cold, dry climate.
The nearby hamlet of McCarthy—winter population 40—was once a bustling town thriving from copper wealth, even during the Great Depression, attracting miners and alpinists, bootleggers and prostitutes. One of its most vocal residents in the '90s was a pastor cum newspaper editor and publisher who reported on local happenings while his wife chronicled such events as moose plundering and cabbage pickling. Today, McCarthy's biggest landowner is a reality TV host on Edge of Alaska.
A hundred miles away in Cordova sprawls the Copper River Delta, a natural mosaic composed of ponds, sloughs, muskegs, glacial streams, and willow trees, framed by jagged mountains. Ecologists call these 584 square miles "the most important stopover in the Western Hemisphere." Every year millions of shorebirds—giant trumpeter and tundra swans, Arctic and Aleutian terns, greater yellowlegs and red-necked phalaropes—can be seen and heard flying overhead, in a rhythmic spring migration.
Established: December 2, 1980
Visitors in 2015: 80,366
When to go: For birds at Copper River Delta, April 25 to May 15
Where to stay: The Kennicott Glacier Lodge (a replica of the old mining buildings) and Ma Johnson's Hotel
Editors' choice: Flying over the "Dr. Seuss House" or Goose Creek Tower, a spindly, 12-story home that looks into the park
Denali National Park
Looming 20,310 feet above sea level, Denali is the most spectacular among a wealth of spectacular sights to be found in Denali National Park. North America's tallest peak was formed by the collision of tectonic plates, which forced igneous granite up—an ongoing process that adds one millimeter of height to the mountain each year. Snow covers its upper half year-round, and summer temperatures can plummet to minus 40 degrees Fahrenheit. More than 1,000 climbers every year face its crevasses, avalanches, and falling rocks, and only half succesfully summit the peak. Scientists brave enough to tolerate the harsh conditions used the high elevation to study cosmic rays in the 1930s and '40s, and proposed turning the peak into "the world's highest permanent cosmic ray laboratory." In the 1950s and '60s, after the Soviet Union's success with Sputnik 1, engineers considered building a vertical tunnel in the mountain as a launch tube for high-altitude missiles. More recently, the mountain's name has been the subject of controversy: Dubbed Mount McKinley in 1896 by a gold prospector to honor Republican presidential candidate William McKinley, the name was changed by federal law in 2015 to the traditional Athabaskan "Denali," meaning "The Great One."
In late July the wildflowers carpeting Primrose Ridge begin to peak, including the purple flower from which the ridge gets its name. In September the tundra turns gold and maroon. Below Polychrome Pass, named for the colorful volcanic rocks in the distance, bears, moose, and caribou graze. (Their numbers proliferate as the animals descend to the plains to eat what they can before winter.) A two-mile walk along the Savage River provides sightings of Dall sheep, marmots, and foxes. Igloo Mountain is said to be a preferred retreat for park sheep, not to be confused with "Igloo City," a hotel project which was never completed and left a giant, concrete igloo on the eastern border of the park.
Dogs took on a special role here in 1921 when the first ranger, former dog musher Harry Karstens, rode with huskies to catch settlers who were poaching caribou, moose, and sheep. Today's sled dogs dash across the park at speeds that peak at 50 miles an hour, logging about 3,000 miles each year. In summer, visitors can meet them in the kennels and watch free demonstrations—it's the only national park to employ such canines.
Established: February 26, 1917
Visitors in 2015: 560,757
When to go: May to September
Where to stay: Camp Denali & North Face Lodge or Denali Backcountry Lodge
Editors' choice: Murie Science and Learning Center field courses
Katmai National Park
June 6, 1912, started out like any other day but ended with the largest volcanic eruption of the 20th century. Pumice, stone, and white dust spewed for 60 hours on the easternmost edge of Alaska's peninsula. Kodiak villagers some hundred miles away fled as the sky darkened. Only decades later, when scientists had better research methods, was the correct volcano in the cluster—Novarupta—identified.
What remained became Katmai's most phenomenal physical feature: The Valley of Ten Thousand Smokes, so named for the smoldering curls that botanist and National Geographic explorer Robert Griggs described sifting through cracks in the ash-covered valley floor. His vivid account set in motion President Woodrow Wilson's move to protect the valley as a national monument, leading to the eventual designation of Katmai National Park and Preserve. The pockmarked surface had been so scarred that in the 1960s it was used in training U.S. astronauts for moon landings.
Today, the park's 2,200 brown bears arouse more concern than its volcanoes. All visitors must attend an orientation called the "Brooks Camp School of Bear Etiquette." Three platforms, one beside Brooks Falls, one downstream, and one at the mouth of the Brooks River, offer unforgettable views of cubs and adults wading in the river, as they establish dominance and catch red salmon. (It's worth noting that salmon here favor steep streams and deep water, which protect them from invasive northern pike.) Air taxi operators also scour the beaches of Shelikof Strait, looking for bears digging for clams in tidal marshes.
Kayaking or canoeing the 86-mile Savonoski Loop, local history is found ashore. Overlooking the Bay of Islands, the hand-hewn spruce logs of Fure's Cabin, built by Roy Fure, tells the story of the Lithuanian trapper-miner considered to be "trespassing" on parkland since he wasn't a U.S. citizen. Fure often returned despite being arrested and ordered to leave. Savonoski, a Pompeii-like village deserted after Novarupta's eruption, offers faint traces of its Sugpiaq past: hummocks that once were subterranean houses, graveyards with no remains, now concealed by lush vegetation. Along the Brooks River, archaeologists have found 20 different prehistoric sites with ornate, etched sedimentary pebbles. Arrowheads and ceramics tracing back nine millennia are scattered throughout Katmai's 4.1 million acres.
Established: December 2, 1980
Visitors in 2015: 37,818
When to go: Year-round, June to September for bears
Where to stay: Brooks Lodge or Royal Wolf Lodge (the latter for fly-fishing)
Editors' choice: Dumpling Mountain overlooking Naknek Lake
Arctic Sand Dunes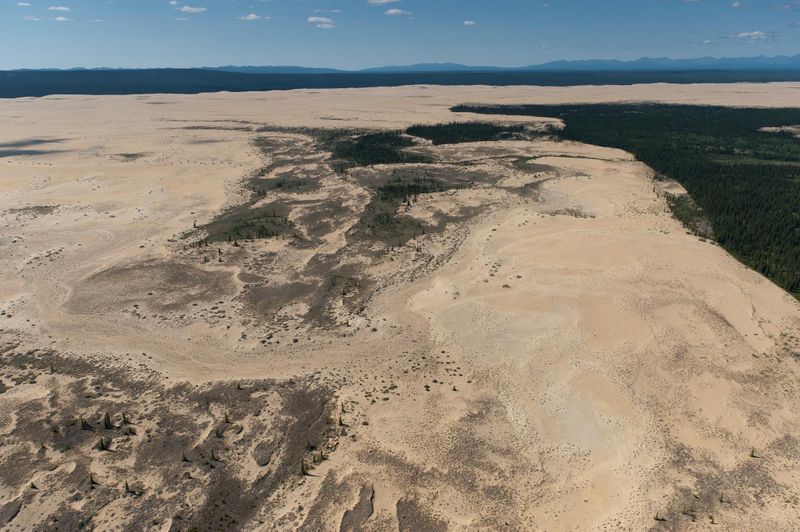 The largest active dune field in the North American Arctic arises from the wetlands in Kobuk Valley National Park. Formed by the relentless grinding of ancient glaciers and sculpted by wind, the Great Kobuk Sand Dunes—some more than a hundred feet high—span an area 20,500 acres in size. They are stabilized by tundra and forest vegetation and baked in summer by temperatures that can reach 100 degrees Fahrenheit.
Yukon Route Railway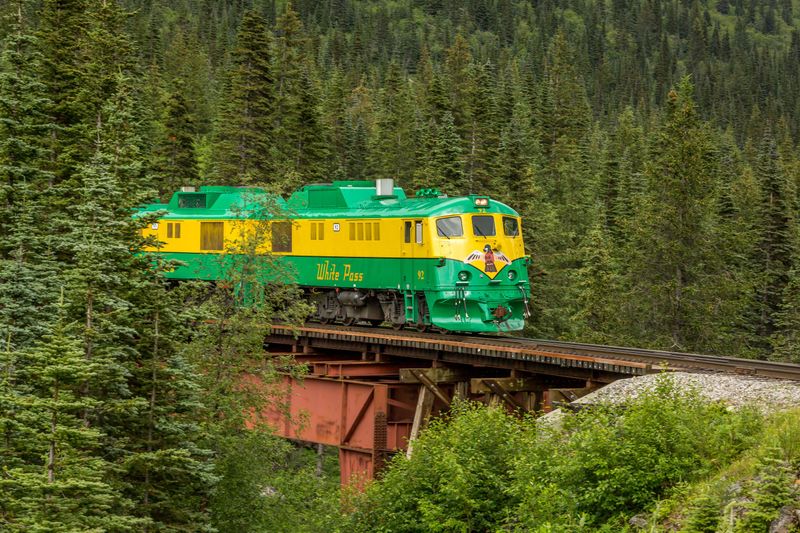 Built in 1898, during the Klondike Gold Rush era, the narrow-gauge railroad is a Historic Civil Engineering Landmark that carries visitors back in time aboard an old-fashioned steam train, complete with vintage and replica parlor cars. During the three-hour trip to White Pass Summit, the train chugs up 3,000 feet in 40 miles and passes a spectacular array of glacial rivers, waterfalls, and gorges, with vistas of historic sites like Inspiration Point and Dead Horse Gulch. Scattered bones along the bottom of ravines speak to the remains of pack animals used by gold seekers who trekked along this route.
Polar Bears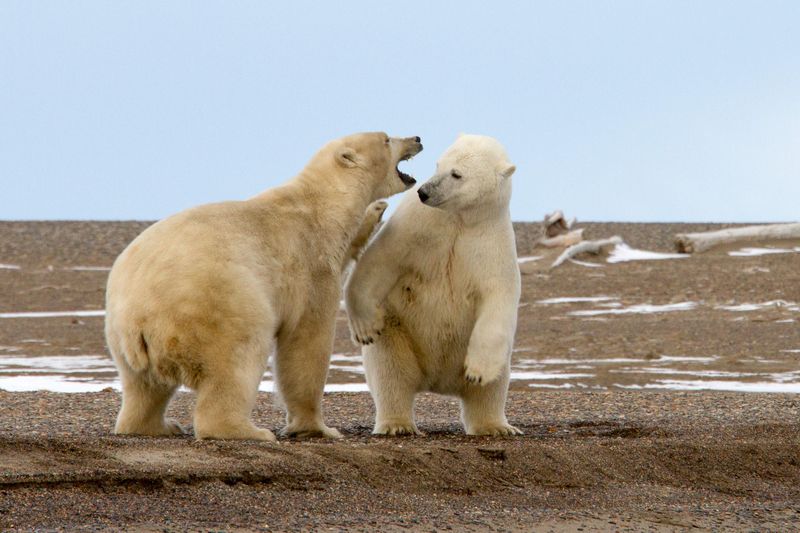 Warmer temperatures and melting sea ice have brought polar bears seeking food to the small village of Kaktovik, which borders the Arctic National Wildlife Refuge, in Alaska's northeast. Captains operate boat rides for tourists looking to spot the endangered species. To dissuade bears from scavenging in people's cellars, sheds, and even their homes, residents have assembled a nighttime "polar bear patrol."
Glaciers Up Close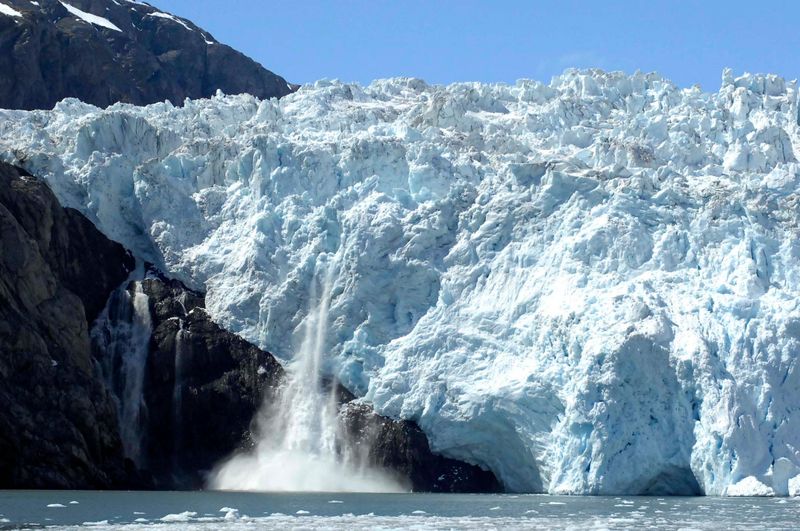 There is nothing like the thunder of a calving glacier. A swaying boat facing Holgate Glacier, one of the smaller ice masses in Kenai Fjords National Park's Aialik Bay, makes for an ideal spot. Colors of icebergs as they break off into the water can indicate a lot: Dark, striped icebergs may carry moraine debris, whereas deep green indicates an iceberg that may have become detached from the bottom of a glacier.
Inupiaq Festival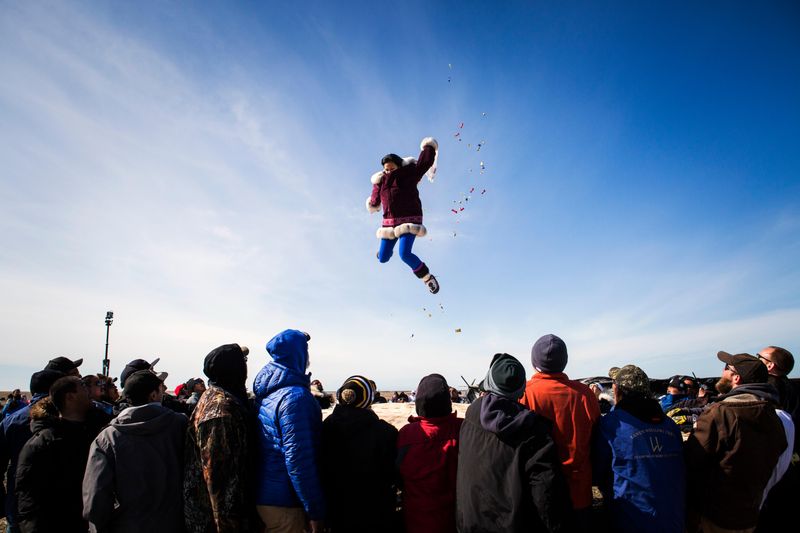 In June, at the Nalukataq festival in Barrow, the northernmost city of the United States, the community gives thanks and shares in the bounty of Inupiaq whaling crews. Prepared dishes include muktuk, whale blubber that is boiled, pickled, or eaten raw with hot mustard or soy sauce. There is music, dancing, and displays of festive clothing. Those with brave hearts may participate in a blanket toss, and be catapulted into the air from a sealskin tarp.
Prime Fishing
Lake Clark National Park and Preserve's pure glacial waters are dense with arctic char, rainbow trout, and all five species of Pacific salmon. The stunning turquoise Crescent Lake offers an ideal spot to fly-fish and spin-cast for wild sockeye that spawn in sandy beds. Accessible by plane, Silver Salmon Creek is a prime spot on the Cook Inlet side of the park where coho salmon and Dolly Varden run aggressively, challenging ambitious anglers to hook and land them.
Caribou Crossing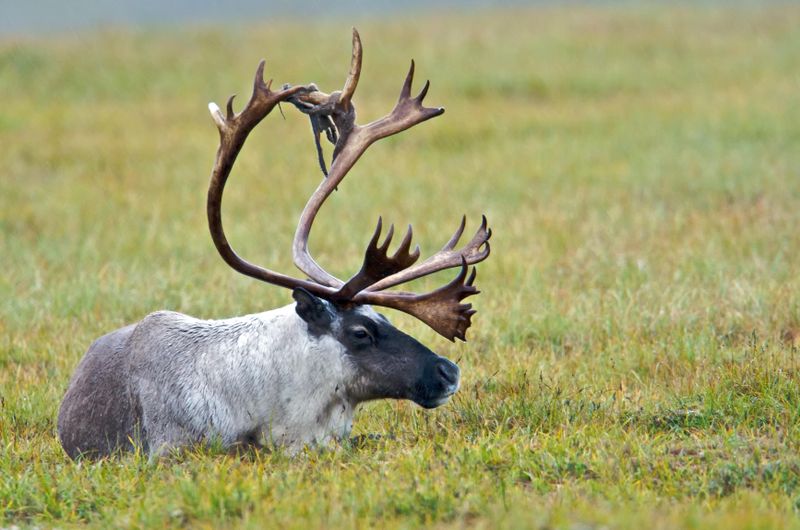 Caribou have been swimming across the Kobuk River for thousands of years. In September, visitors can get a bird's-eye view of some 250,000 from a plane, or float downriver to watch the great crossing at Onion Portage—an archaeological site where thousands of artifacts, from spear and arrow points to fishnet sinkers, have been found in eight stratified layers. The area's name comes from the Inupiaq word paatitaaq, meaning "wild onion," for the chives that grow there.
Harding Icefield Trail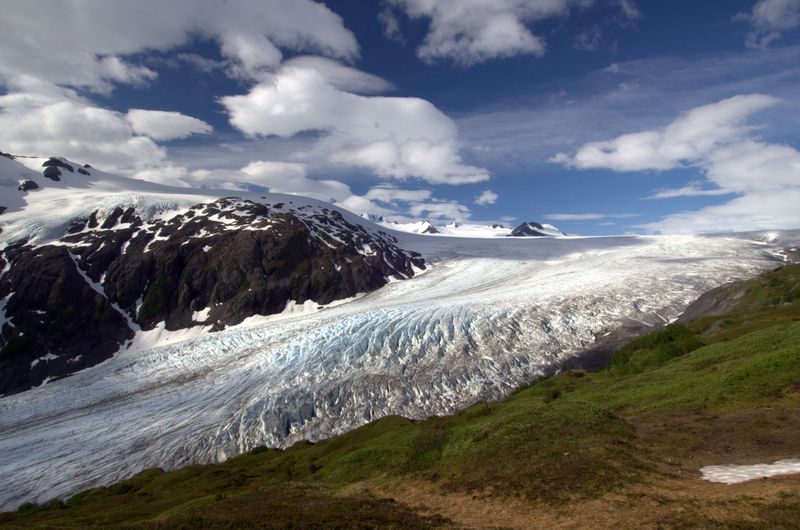 Climbing 3,500 feet in four miles, the path at the base of the Kenai Fjords National Park winds through woodlands and heather meadows before arriving at Exit Glacier. Even higher up is the ice field, which blankets the park in a mantle of sapphire ice, deeply grooved by the movement of glacial streams. A remnant of the Ice Age, this expansive plain extends as far as the eye can see, and its waters feed the glaciers that take shape at its edge.
Indomitable Terns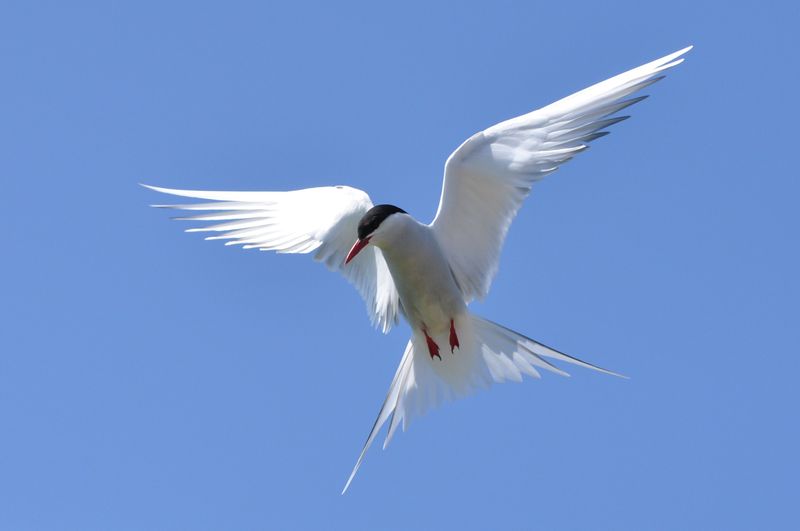 The Arctic tern, a slender bird recognizable by its light gray wings, forked tail, black cap, and red bill, is the champion of long distance flight. It migrates 24,000 miles each year between the North and South Poles—a lifetime equivalent of three round-trips to the moon. Its migratory path, which takes it over every ocean and in the vicinity of every continent, also exposes it to more sunlight than any other animal. Alaska has as many as 218 coastal colonies, including nests near Mendenhall Glacier.
Bartlett Cove
Kayaking in Glacier Bay National Park and Preserve offers majestic panoramic views of towering snow peaks and close encounters with humpback whales and orcas. The view from shore allows a glimpse into the spruce-lined rain forest, alive with song from 200 species of birds, and a habitat for brown bears. A path across the bay, through floating iceberg chunks, closes in on the breath of the glacier, as it shifts, thunders, and occasionally crumbles into the water.