Ahead of the Curve: the Art of Charles Rennie Mackintosh
With his wife, Margaret, he changed the face of Glasgow; now the city is celebrating them by sending a major exhibition across the pond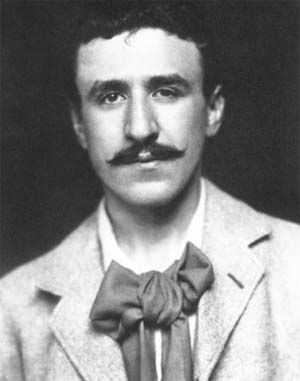 A Scottish national obsession is coming to America. Charles Rennie Mackintosh (1868-1928), the Scottish architect and designer, has been until recently a somewhat inaccessible figure in the United States because he worked almost exclusively in Glasgow; there are few pieces of his furniture in American museums and no examples of his architecture here. Described by critics as the "European counterpart of Frank Lloyd Wright," as well as a prophet of modernism and an apostle of Art Nouveau, his work does not fit into any comfortable niche.
Now a major artistic happening — the first retrospective of the architect's work to reach the United States — is promising to make Mackintosh a household name. Mounted first at the McLellan Galleries in Glasgow, the exhibition arrived at the Metropolitan Museum of Art in New York in November, where it will remain until February 16. It will then go to the Art Institute of Chicago (March 29-June 22) and the Los Angeles County Museum of Art (August 3-October 12).
With buildings and with interiors such as those at the Ingram Street tearooms, Mackintosh received early acclaim. He frequently collaborated on his designs with his wife, artist Margaret Macdonald, whose influence on her husband's work was enormous.
His success didn't last, however, and fashion in architecture moved past the Scottish designer. Drinking too much, Mackintosh muttered bitterly in his 40s about the world passing him by.
Author Stanley Meisler profiles the architect's eventful life, the decline and revival of his reputation and the current Scottish mania for all things Mackintosh.
For more information on this topic, explore the Archives of Smithsonian Magazine.