This 400-mile Trail Between the U.S. and Canada Was Planned by a Moose
The new trail will stretch from the Adirondacks in New York to Algonquin Provincial Park in Ontario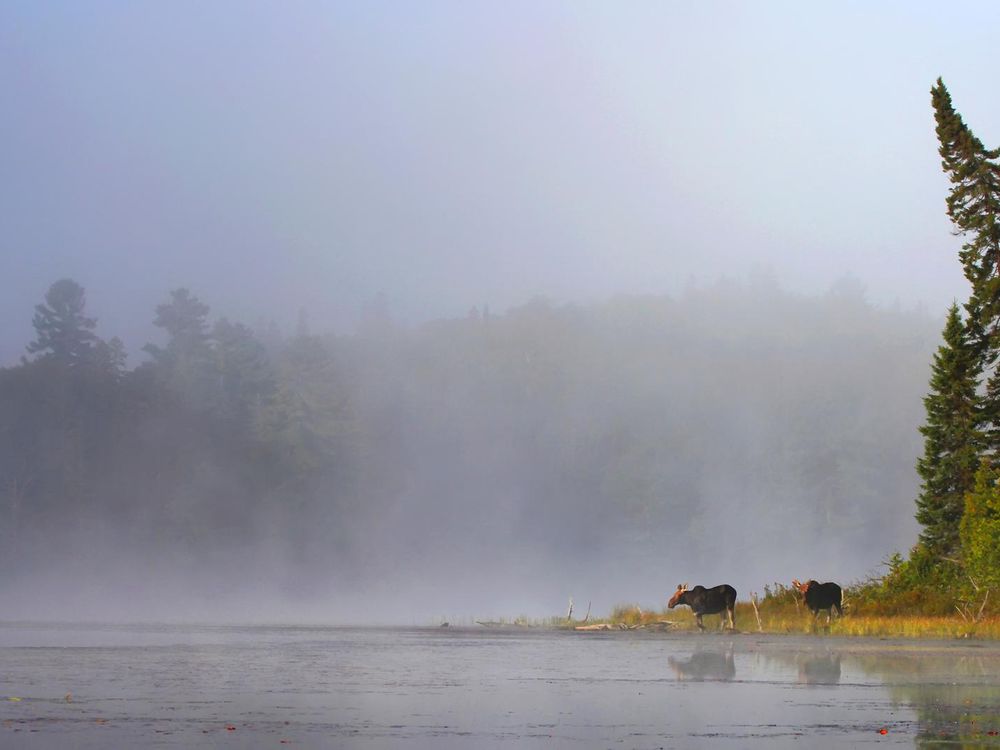 This story originally appeared on Travel + Leisure.
There's a new trail planned between Algonquin and Adirondack—and planners handed the reins to a moose named Alice.
The moose probably didn't know that, though, since she was only being tracked for information on her annual migration route.
Alice was first set up with her tracking device back in 1998 and released near Newcomb, a town in central Adirondack. She was tracked for two years, winding through the northern forests of America and eventually across Canada's Highway 401. Her remains were eventually found in Algonquin Park in 2001 after she died of natural causes.
The trail will span 400 miles, and is being called the A2A—Algonquin to Adirondack.
The idea is that this new trail will be inspired by Alice's voyage while simultaneously preserving one of the most active migration routes in the region. The plan is to bridge existing trails, new and existing rail trails, both back and main roads, as well as new trails in a way that mimics many of the same routes Alice took.
"This is one of last great migration routes," said Emily Conger, chair of the A2A's trail committee, told the Associated Press. "It's an area where wildlife can regenerate itself."
The project has been compared to Spain's Camino de Santiago, a popular pilgrimage that treks through northwestern Spain.
Other articles from Travel + Leisure: