19 Fall Festivals in Canada to Get You Excited for Sweater Weather
Enjoy autumn with our neighbors to the North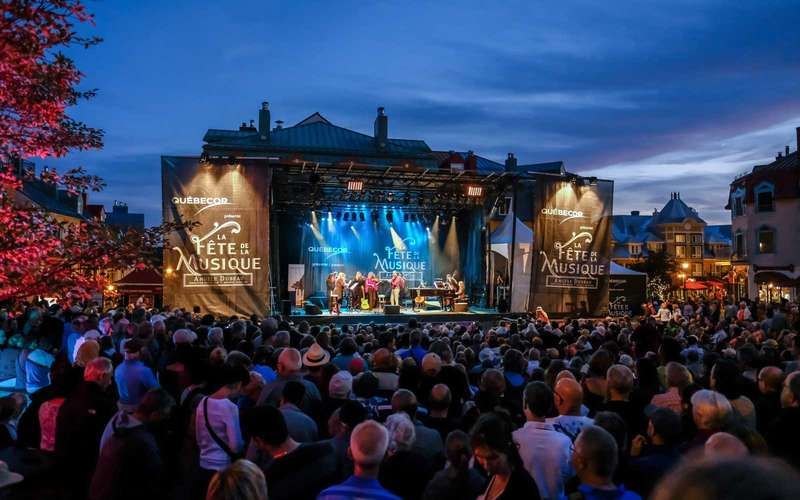 A chill in the air means pumpkins, apple cider, and watching the leaves change into beautiful colors of orange, yellow and red. And the perfect place to celebrate the autumn season has to be Canada.
For people feeling that pull of the changing season driving them to take a vacation, there are dozens of fun cultural festivals for music lovers, foodies, art aficionados and basically anyone from any walk of life. Even if you're looking for the whole family, your significant other or a few friends, you can find the perfect trip — and the perfect excuse to get away.
Plus, if you're in love with fall, Canada has the best vistas North America has to offer for people who want to chase the changing foliage. If you're going to do some nature sightseeing, you have to do it right.
Grab your cozy knits and get ready for some pumpkin carving.
Beakerhead Festival in Calgary - Sep. 13-17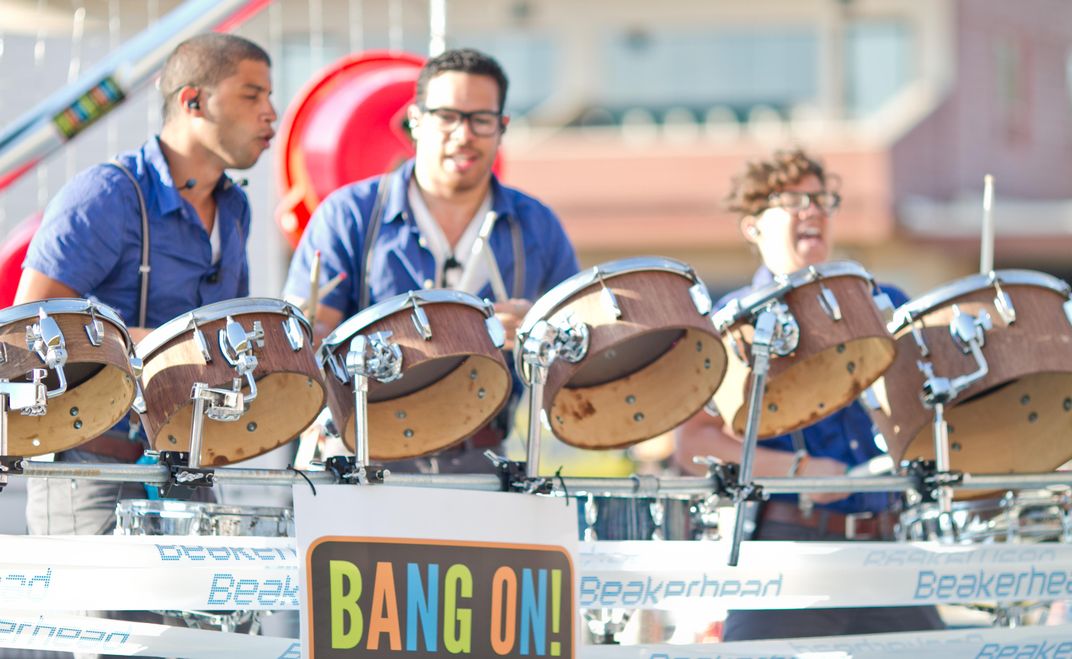 Calgary celebrates this unique smashup of engineering, art and science that takes place across the city for five years running. The 2017 event will transform the city into a giant game of Snakes and Ladders, where attendees can explore more than a dozen sites of engineered artworks and interactive experiences.
Fall Okanagan Wine Festival, Okanagan Valley - Sep. 28 – Oct. 8
Guests can discover Canada's famous wine valley and take in the beauty of the fall season at the 37th annual Fall Okanagan Wine Festival. Go on tours along the Fab Five Wine Trail and the Lakeshore Wine Route, enjoy British Columbia's largest wine tasting and farmers market, indulge in daily three-course pairing menus, and attend a Young Chef's competition, where local apprentice chefs compete to create unique small plates that pair with their partner winery's offerings.
World's Largest Scavenger Hunt, Ottawa - Sep. 10
Brush up on your detective skills before heading to Ottawa for The World's Largest Scavenger Hunt. Hosted by Escape Manor, the hunt will begin at Marion Dewar Plaza, where teams of four will begin the search for clues that will lead them through downtown Ottawa, all while learning about the history and culture of the city and Canada. Progress will be tracked through social media posts, trivia answers and other accomplishments to determine which team will claim the top prize. Tickets for the event, part of Ottawa's official Ignite 150 events, are available until August 28.
Jasper Dark Sky Festival, Alberta - Oct. 13-22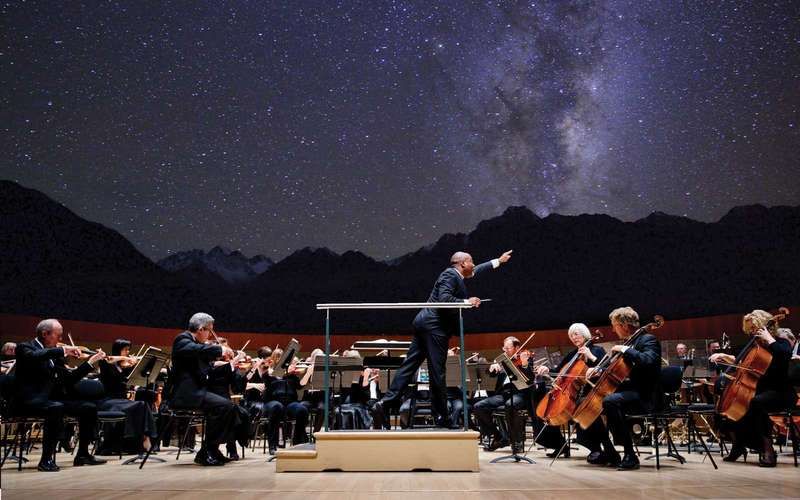 Gaze at the night sky in all its splendor at Jasper Dark Sky Festival. Designated a Dark Sky Preserve in 2011, Jasper's limited light pollution creates ideal conditions for stargazing in the dark sky. Attendees can also enjoy a Symphony Under the Stars, photo tours and a keynote speech by space science power duo Brian Cox and Phil Plait.
Rocky Mountain Wine & Food Festival - Oct. 13-14 in Calgary, Alberta; Nov. 10-11 in Edmonton, Alberta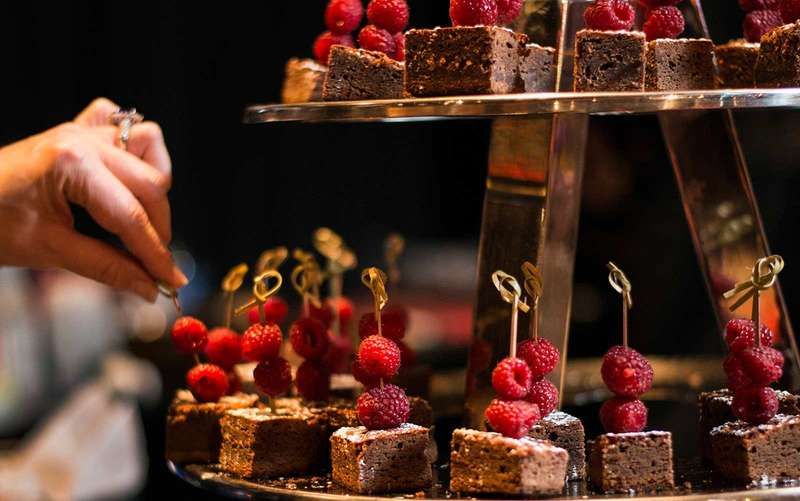 For 20 years, the Rocky Mountain Wine & Food Festival has been the premiere destination for Canadian foodies. Guests can enjoy an array of delectable dishes and sip on delicious wines, beers, and spirits. The festival only admits friends over 18, so it's the perfect day out for adult groups.
Rifflandia, Victoria, British Columbia - Sep. 14-17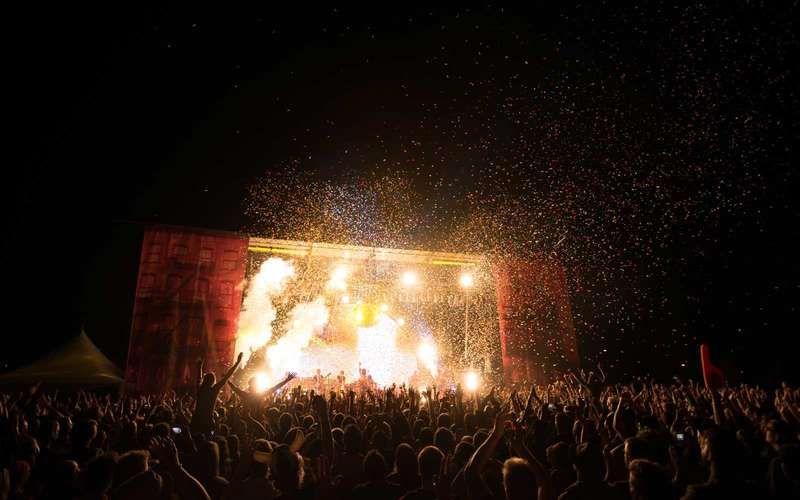 For the 10th year in a row, four-day festival, Rifflandia, a multitude of events celebrating the art and music of British Columbia, has returned to the area. Discover local food, beverage, art, music and design companies including a diverse lineup of internationally renowned rock, pop and indie musical acts. This year's lineup includes: Moby, Zeds Dead, Bonobo, Hot Chip and more.
Country Music Week, Saskatoon, Saskatchewan - Sep. 7-10
Ending with the Canadian Country Music Association Awards broadcast on Sunday, Sept. 10, this four-day annual event is part music festival and part industry conference. Country fans can attend multiple events like a songwriter series, a discovery showcase, a tribute to legends show.
Vancouver Island Blues Bash, Vancouver Island - Sep. 2-4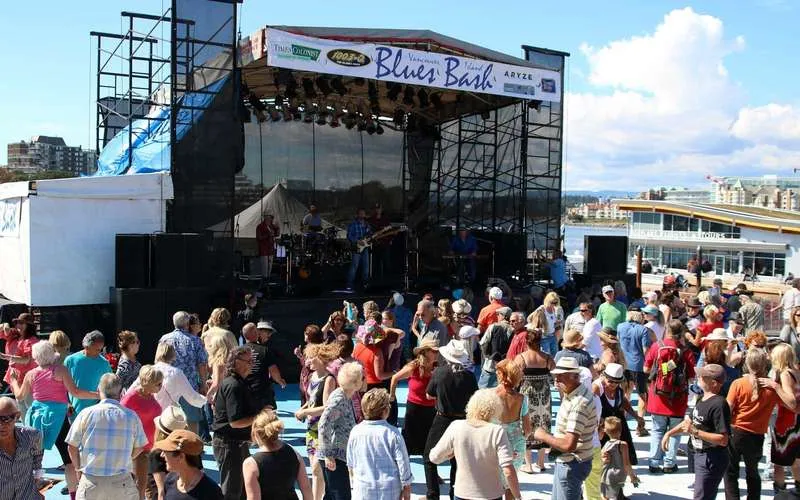 Canada loves a good music festival, and Vancouver Island has one of the best, blues festivals for music lovers to catch. Lineups for 2017 includes The Harpoonist & the Axe Murderer, Matt Schofield, The Villanovas, the Maureen Washington Blues Band and more.
Oktoberfest, Kitchener-Waterloo, Ontario - Oct. 6-14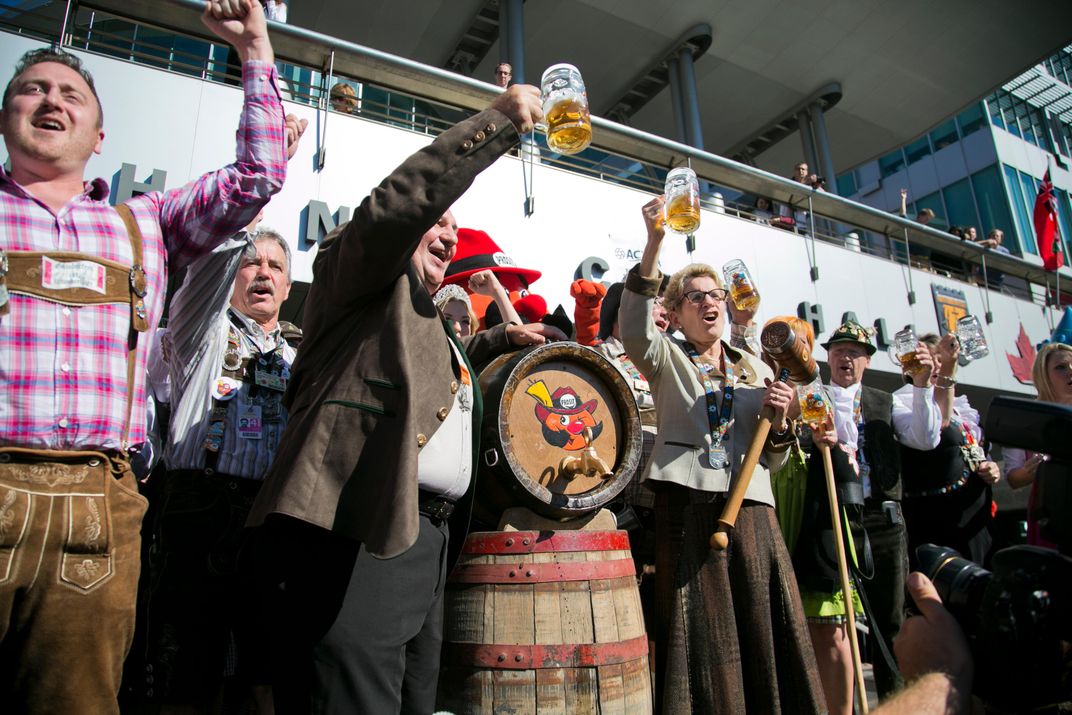 The world's largest Oktoberfest celebrations outside Germany take place in these twin southwestern Ontario cities. The festival attracts over 1 million visitors each year, celebrating all things good about Oktoberfest: drinking, dancing, food and culture.
Celtic Colours International Festival, Cape Breton Island, Nova Scotia - Oct. 6-14
Nova Scotia is famous for being proud of its Celtic culture, and the best way to discover the best of Nova Scotia is at Celtic Colours International Festival. Throughout the island, you'll find different communities and spaces where you can immerse yourself in the vibrant, rich Celtic culture and history. Enjoy music, food, art and plenty of things to do.
Gatineau Hot Air Balloon Festival, Gatineau (Québec) Canada - Aug. 31-Sep. 4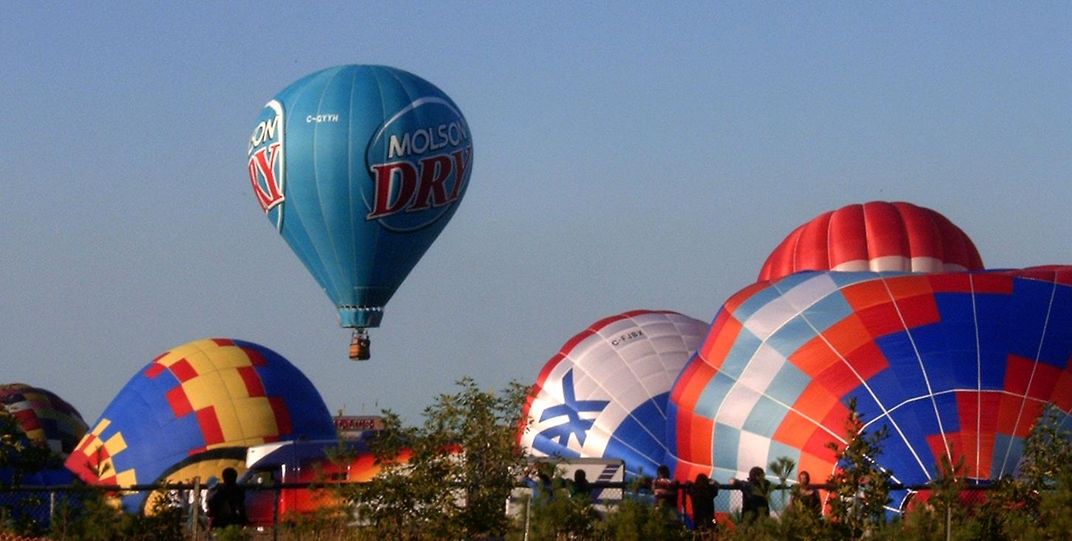 The Gatineau Hot Air Balloon Festival is the fifth largest in the world and rapidly becoming the most important hot air balloon gathering in Canada. Relax and watch colorful hot air balloons fill the sky as you listen live music from every genre. If you're feeling brave, take a ride yourself and gase at Ottawa, Canada's capital city, from above.
Nuit Blanche, Toronto, Ontario - Sep. 30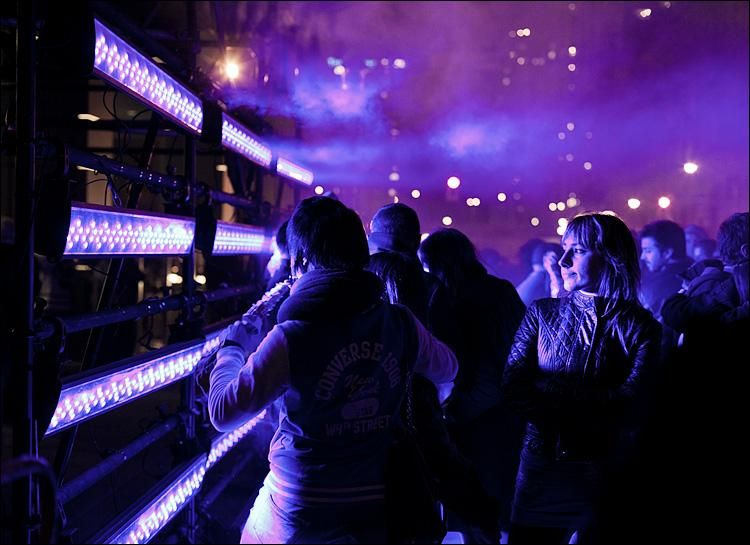 From sunset to sunrise, you can discover Toronto as you've never seen it before as over 90 contemporary art projects transform the city. The project has often been described as an "artistic playground." Attendees can roam the streets, grab a late night bite, and see how art can bring light to the darkness of a chilly, autumn night. And best of all, it's free.
Prince Edward Island International Shellfish Festival, Prince Edward Island - Sep. 14-17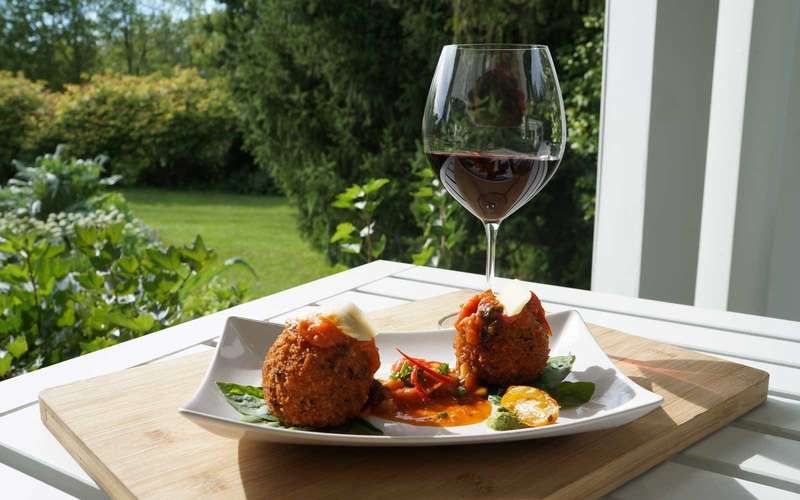 Prince Edward Island is known for its beautiful landscapes, gorgeous lighthouses and, most of all,delicious seafood! During this four day festival, visitors can dance, and enjoy some incredible treats from the sea. When you're not imbibing, you can also catch some live cooking demos and authentic island experiences.
Niagara Wine Festival, Ontario - Sep. 8-24
Canada has plenty of wineries to sip and enjoy your chosen vino, but none are so large and accessible as Niagara Wine Festival. With more than 100 events, including winery tours, tastings, concerts, places to eat, artisan shows, seminars, entertainment and one of Canada's largest street parades, Niagara Wine Festival is not to be missed. It's also conveniently located by Niagara Falls, which is the perfect stop on a family vacation.
Pumpkinfest, Wellington, Ontario - Oct. 14
There's no better way to celebrate fall than with pumpkins. The adorable town of Wellington in Prince Edward County seeks out the largest pumpkin around with an huge contest, and the competitors rarely disappoint. On top of the contest, attendees can enjoy a parade, contests, games, food and entertainment.
Mont Sutton Fall Festival, Sutton, Quebéc - Sep. 16 - Oct. 15
One fall festival celebrates the number one best thing about fall: foliage. At the Mont Sutton Fall Festival, attendees can celebrate the beautiful turning of the leaves with guided hikes, live jazz, outdoor barbeques, chair lift rides, and many more amazing outdoor activities. The gorgeous scenery is not to be missed, so get ready to overload your Instagram.
Culture Days Manitoba, Manitoba - Sep. 29 - Oct. 1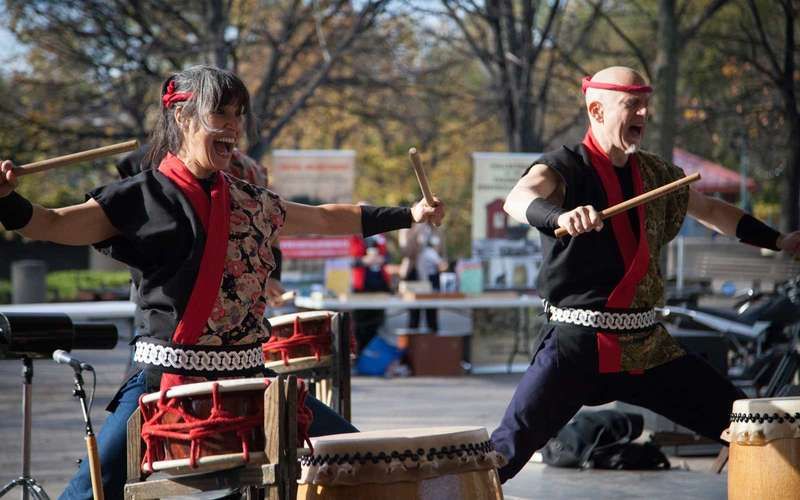 The northern province of Manitoba has a lot to explore, and the fall season is the perfect excuse to do it. The Culture Days festival is celebrated across the province and includes a wide variety of events, experience, exhibitions and more. Culture days is especially dedicated to the vibrant arts scene in Manitoba, so there are museum tours and art experiences galore, including a Nuit Blanche Winnipeg.
Tremblant Symphony of Colours, Mont Tremblant, Quebéc - Saturdays and Sundays in Sep. through the first week of Oct.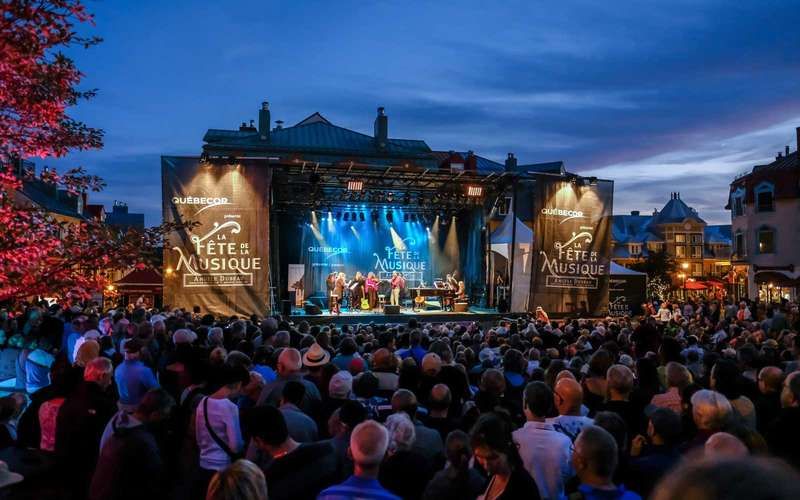 One of the best places in the world to watch leaves change color is Mont Tremblant in Quebéc. In fact, tourists from all around the world have been flocking to the town to see its Symphony of Colors in September and October to enjoy the view and also some fall concerts, hiking, shopping and unique dining experiences in the tiny, pedestrian village.
Canadian Finals Rodeo, Edmonton, Alberta - Nov. 8-12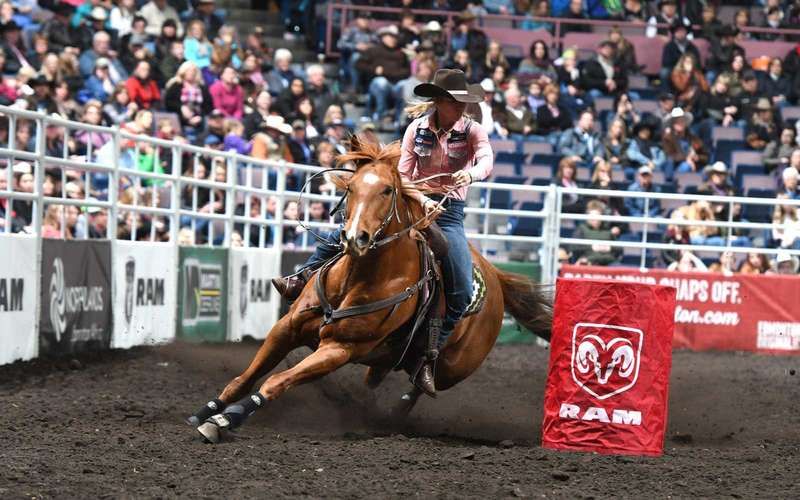 Canada's western heritage comes out during the beginning of November in the form of a thrilling rodeo. Canada's elite rodeo athletes gather for six performances at The Canadian Finals Rodeo in order to be crowned the best of the best.
Other articles from Travel + Leisure: