12 Secrets of New York's Central Park
Learn some little-known facts about this NYC landmark
No natural landmark in New York City is as iconic as its beloved 843-acre park. As Columbia University professor Elizabeth Blackmar notes in her book The Park and the People: A History of Central Park, it's made cameos in high and low culture alike, from the writings of Walt Whitman and J. D. Salinger to pop culture standbys like "Wall Street" and "When Harry Met Sally."
These days, 42 million people visit Central Park every year, rambling about its sprawling Sheep Meadow, its lovely lake, and its epic gardens. Seth Kamil, whose company Big Onion has led tours of Central Park and other NYC landmarks for a quarter century—and who actually met his wife while leading one of his tours decades ago—told us a few little-known facts about this historic 19th-century landmark. 
The park was probably founded to boost nearby residents' property values.
In 1853, the New York State legislature passed the law to set aside 750 acres in Manhattan for America's first major public landscaped park. Although it's true that some rich New Yorkers simply wanted a beautiful park similar to those in London, thus making New York a world-class destination, "I'm a little more cynical," says Kamil. "Much of the land in what is now the park was useless for much of the 19th century, so I'd argue that the park was chosen to bolster property values of the land surrounding the park." Central Park's rocky, craggy stretches were "impossible to dynamite," he points out, so the land wasn't used, and it wasn't easy on the eyes for nearby residents. "It's nice to say, 'Oh, yes, it allowed us to compete with European cities,' but as is true of many things in New York, it was actually done for profit."
A newspaper editor was the first one to clamor for Central Park.
There are conflicting accounts as to the park's primary proponents, but according to Kamil and Blackmar, the first was William Cullen Bryant, poet and editor of the New York Evening Post. In a fashion reminiscent of the Brooklyn Daily Eagle editorchampioning the Brooklyn Bridge, he called for "a new park" in 1844. "He said, 'It's good for your health, good for the city, good for all these things,'" paraphrases Kamil.
There was a very specific, open-to-the-public competition to design the park.
Frederick Law Olmsted and Calvert Vaux beat out 32 competitors in 1858 for the right to design Central Park. The open contest was very specific: It had to have a parade ground, a principal fountain, a lookout tower, a skating arena, four cross streets, and a place for an exhibition or a concert hall. Olmsted and Vaux seamlessly designed a naturalistic landscape hitting all those notes: Sheep Meadow, Bethesda Fountain, Belvedere Tower, the lake, and the sunken traverse roads in the park's center.
Sheep Meadow really did once have sheep.
The park's iconic sheep meadow truly once was populated by sheep, at Olmsted's insistence: "For aesthetic purposes, he wanted sheep," said Kamil. "Gray and white to offset themselves against the green grass." The sheep were stored at the Tavern on the Green, next to a dairy, and let out on to the meadow to graze twice daily.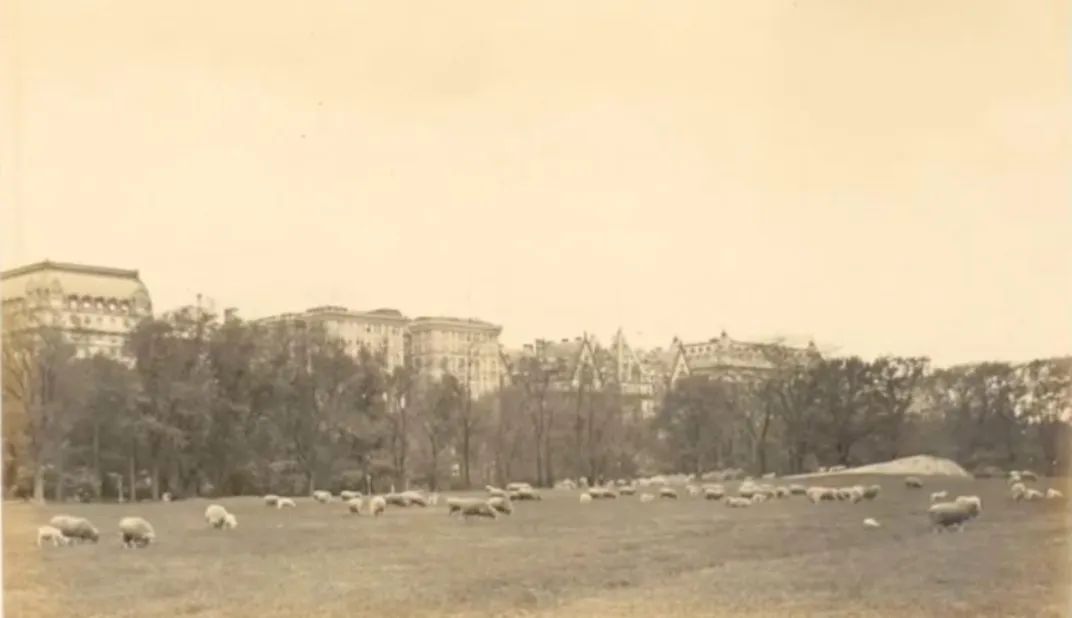 Central Park is designed to be a microcosm of New York State itself.
The southern part of the park, which is more formal and less rustic, is meant to evoke New York City and its surrounding wealthy suburbs. As you move north into the ramble, "with the hills and woods and wonderful gazebos and benches," says Kamil, you should be reminded of the bucolic Catskills and Adirondacks north of the city.
The Casino was a hotspot during Prohibition.
On the East Side near Fifth avenue and 72nd street, you'll see a little building called the Casino, which Olmsted originally designed as the Ladies' Refreshment Salon—"where unaccompanied women could safely go and have refreshments without being accosted by men," says Kamil. "A woman walking alone in the park during the 19th century was considered to be a prostitute; no woman of respectability would go out alone." The Salon was a place for women to gather in proper fashion. Within half a century, however, it had transformed into the Casino, which hard-living New York City mayor Jimmy Walker—who could have cared less about the laws of the 1920s—turned into a roaring good time during Prohibition. "Ziegfield Folly girls were escorted by the police to the Casino right after their shows ended to entertain," says Kamil.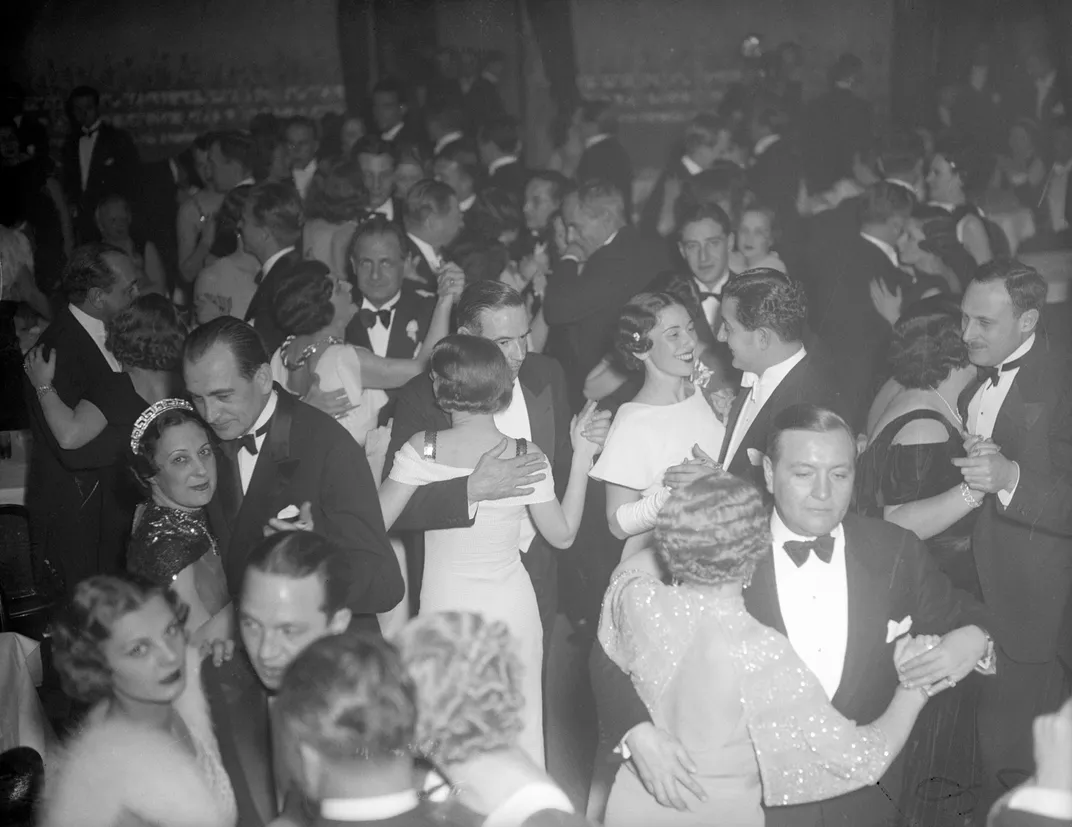 Central Park cost about as much money as the entire state of Alaska.
Buying the park's 843 acres cost New York State legislature about 7.4 million dollars, total, says Kamil. By comparison, the United States bought Alaska—more than 600 thousand square miles—from Russia in 1867 for 7.2 million.
The park displaced about 20 percent of New York's property-owning blacks.
Seneca Village, in the 80s on the park's west side, was an established African-American community—more than 250 people, total—who owned houses, gardens, three churches, and a school, says Kamil. "If you wanted to vote, at that time, you needed to own property." The city used eminent domain to displace these residents and others, paying them what it thought the land was worth, and "the people who lived there got screwed."
Olmsted would have hated the playgrounds.
The park was designed for walking and relaxing, and not for children to run and roll around. "Olmsted in the early years did not believe that children should be allowed on the grass," says Kamil. "Now it's a movement of kids and playgrounds and all of this; he would have frowned on that entirely."
He also would have hated the Vanderbilt Gardens.
Among Kamil's favorite parts of Central Park are the Vanderbilt (or Conservatory) gardens, the three formal gardens near theVanderbilt Gate on Fifth Avenue between 104th and 105th streets. "As beautiful as those are, Olmsted would not like them because he didn't believe in privatization of the park."
There are no cannonballs under Bow Bridge.
One of the city's most romantic settings, the cast-iron Bow Bridgewas reputed for a long time to have giant cannonballs set in its foundations. "That's one of the great myths of New York," says Kamil. "Every book until 1974 said that—but when they renovated [the bridge] they found no cannonballs."
The roads are curved to prevent horse and carriage races.
"In the 1850s, the pathways of the roads were designed to be curved so you couldn't race in your horse and carriage," says Kamil. Now, he points out, "The New York Times last year ran an article about people racing bikes in park and injuring people." Those curves don't slow cyclists too much, some of whom top 32 miles per hour on the 6-mile loop—as they, essentially, race. Olmsted and Vaux anticipated the urge to pick up speed in their park, but couldn't have anticipated this particular change in societal habits. As Kamil notes, "Every controversy we've got, it's nothing new."
Other articles from Travel + Leisure: